News
Coinbase Pump | Weekly Recap
The leading U.S. crypto exchange made a compelling announcement yesterday
Friend & Sponsor
Across

- Across.to is the bridge you deserve
Dear Bankless Nation,
Coinbase is buying more crypto.
Brian Armstrong announced board approval of its massive crypto buy plan yesterday.
First, they're purchasing $500m of crypto to add to their balance sheet.
Then, they're investing 10% of future profits into crypto on an ongoing basis.
No one can ever accuse the crypto industry of not believing in its own assets.
Let's dig into this.

According to their quarterly report, Coinbase holds $4.3B in cash. Ok…so the $500M crypto purchase is material, but nothing they can't afford. I think the more interesting part is their commitment to allocate future profits towards crypto purchases.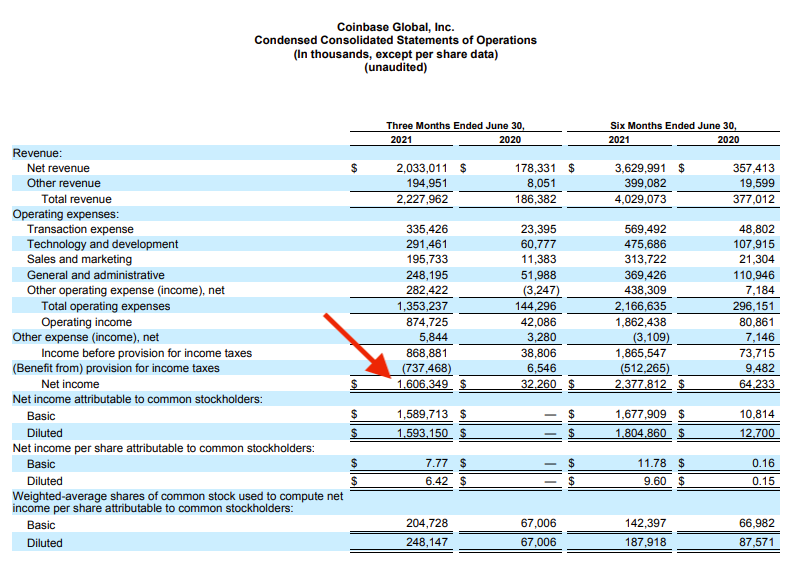 According to their filings, Coinbase profit for Q2 was $1.6B. That would translate to $160M in crypto purchases for this quarter alone.
That said, Q2 was an explosive quarter for crypto as a whole, where ETH and BTC prices reached new ATHs. But to get a smoother picture of Coinbase potential crypto purchases, let's look at revenue for the past six months. On an annualized basis this equates to about $4.7B in net income.
That's means nearly $500M in crypto buybacks every year at their current run rate.
What do you think happens when crypto goes parabolic? Or when Coinbase's revenues double, triple, or quadruple? More buying.
And what are they buying? Bitcoin, Ether, and DeFi tokens…that makes them the first publicly traded U.S. company to add all these to their balance sheet—not just Bitcoin.
Bitcoin, Ether, and DeFi.
Guys…this is just one company. BlockFi, Gemini, and other crypto companies are all gearing up for IPOs. What happens when they implement this system too?
And then…what happens when everyone else does?
Publicly traded companies are dollar-cost averaging into crypto.
Bullish.
Here's what's lined up for next week:
We talk to Ryan Selkis about how he become an ETH bull
Hayden Adams is coming onto State of the Nation
Ben's diving into TokeMak and its mission to create sustainable liquidity
The guys at Zee Prime Capital explain their thesis on Olympus DAO
Enjoy the weekend.
- RSA
---
ACTION RECAP 📚