News
Is CZ Running Out of Time?
Weekly recap: Binance stares down the DOJ, Gary pivots to AI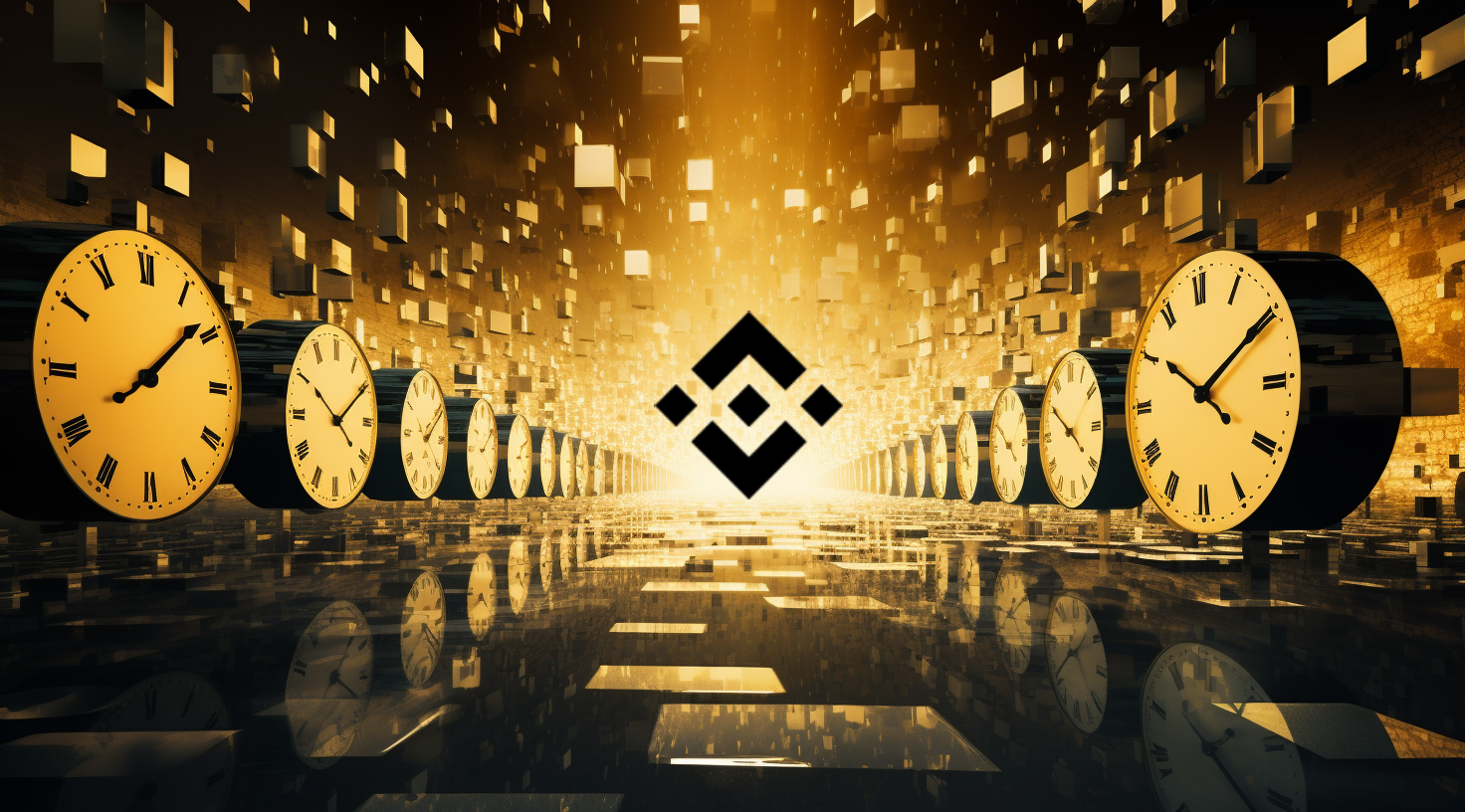 Dear Bankless Nation,
The U.S. Department of Justice reportedly has Binance squarely in their crosshairs but is unsure whether they want to pull the trigger...
For our weekly recap, we dig into:
Binance in DOJ crosshairs?
Gensler pivots to AI
The SEC sues Richard Heart
Base memecoin fever
Curve founder races to avoid fiasco
- Bankless team
📅 Weekly Recap
1. Binance in DOJ crosshairs?
An awful lot happened this week, but one of the more concerning stories was a report that the DOJ was considering filing criminal fraud charges against Binance but is concerned that doing so might "cause a run on the exchange."
Binance has already been sued by the SEC and CFTC, but criminal charges from the Justice Department would certainly be an escalation. In the absence of fraud charges, the DOJ is also considering "fines and deferred or non-prosecution agreements."
The DOJ "restraint" here is bizarre if true, if only to suggest that the government is showing some actual concern for U.S. crypto users, even those accessing Binance's service with a VPN.
2. Gensler pivots to AI
In, perhaps, another sign of softening regulatory hostilities towards crypto, the SEC's Gary Gensler basically said that he was pivoting to AI in a cushy profile this week in Bloomberg.
Fresh off of a major loss in the case against Ripple, Gary has all of a sudden decided that crypto wasn't ever that special anyways and that he really wants to focus on AI.
Unlike digital coins and nonfungible tokens, AI warrants the hype, according to Wall Street's top regulator. "This is the most transformative technology of this generation," Gensler says. "There's a 'there' there—we can get to crypto later..."
If Gary shows the same care and attention for regulating AI that he has for crypto, I would be more than a little concerned if I was an AI investor who had just pivoted from crypto investing. Nevertheless, what seems to be a carefully orchestrated profile about a change in focus certainly suggests we might be seeing fewer regulatory actions against crypto companies from the agency.
3. The SEC sues Richard Heart
A few days before the above profile was published, the U.S. Securities and Exchange Commission struck against one of the more... uhh... controversial figures in crypto, filing a series of civil charges against Richard Heart, the founder of the Hex, PulseChain and PulseX projects.
There were some interesting allegations:
The SEC also charged Heart and PulseChain with fraud for misappropriating at least $12 million of offering proceeds to purchase luxury goods including sports cars, watches, and a 555-carat black diamond known as 'The Enigma' – reportedly the largest black diamond in the world.
The announcement of the action sent the $HEX token plummeting, down 42% in the past week. Following the SEC announcements, Uniswap removed trading of the HEX token from their frontend.
The token is currently trading at $0.005 cents, down some 99% from its ATH of $0.55 in late 2021 when its market cap was astonishingly north of $80 billion.
4. Base memecoin fever
This past weekend, Base was abuzz with $BALD fever.
Despite the fledgling Coinbase L2 not even having a bridging frontend, degens sent tens of millions to the network to buy memecoins including the $BALD token which soared to miraculous heights before crashing to earth after being rug pulled by the coin's deployer.
Crypto Twitter spent subsequent days licking its wounds while trying to make the case that the deployer of the memecoin was actually Sam Bankman-Fried himself 🤔
5. Curve founder races to avoid fiasco
Curve Finance's founder Michael Egorov has been hard at work this week ensuring his over-leveraged house of cards didn't come falling down around him, cratering the native token of his project and saddling the DeFi lending projects that had issued him loans with bad debt.
Egorov has been making a number of so-called OTC sales of his substantial supply of CRV tokens, raising cash to pay down loans by selling large swaths of tokens to individual buyers at significant discounts. He has sold some 106 million CRV tokens and raised a whopping $42 million.
Teamed with his luck in avoiding liquidation from trigger happy DeFi DAOs looking to each avoid being the one left holding the bag, the situation has also benefitted from an exploiter who, in some regards, doesn't want to see the world burn. The hacker returned some $10 million to the JPEG'd DAO withholding a 10% bounty. He also left the team a message.
---
📺 Bankless Weekly Roll-Up
Other news: