Alpha
Bankless Token Report | May 2022
Token ratings for BTRFLY, LDO, DYDX, PERP, and COMP.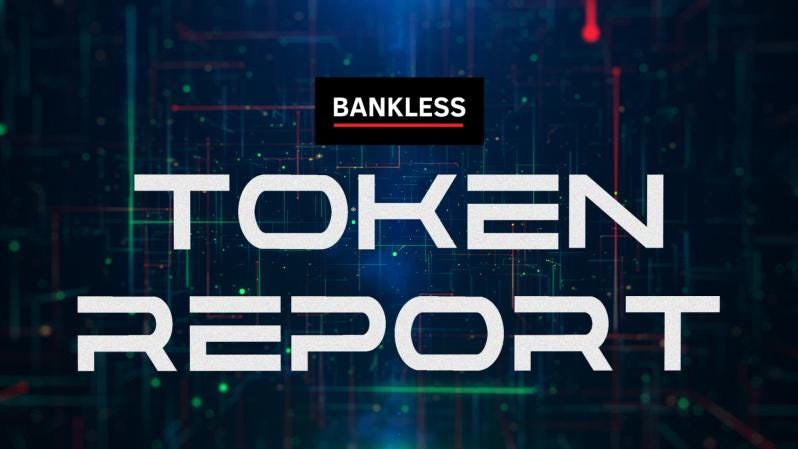 Dear Bankless Nation,
The second Bankless Token Report is here!
In case you missed the first report, these reports are meant to give you our FOR YOUR ENTERTAINMENT ONLY analysis on whether you should buy, hold, or sell certain tokens based on our valuation models.
✅  overweight
➖  neutral
❌  underweight
You get these on the first Friday of every month as part of your Bankless Premium Subscription.
This month we've initiated coverage on BTRFLY, LDO, DYDX, PERP, and COMP. 🔥
The first token analysis is open for everyone :)
You ready?
Let's get to the Ratings! 🚀

- RSA
---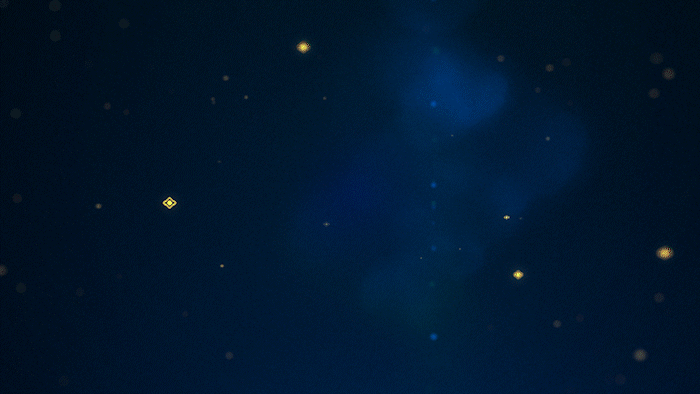 ---
🚨 None of the information in this article is financial advice. All of it is for educational purposes only. Please do your own research.
---
Token Ratings | May 2022 📊
Analyst notes, coverage, and six-month price targets on DeFi's largest tokens.
This report initiates analyst coverage on five tokens: BTRFLY, LDO, DYDX, PERP, and COMP.
Below, we discuss the rationale behind our rating for each token as well as provide our estimate of each token's intrinsic value based on a discounted cash flow (DCF) model.
Our models are intended to value the core business of each protocol, regardless of whether they direct a portion of the revenue generated to tokenholders (just as non-dividend paying equities are valued using this type of analysis).
Rating Scale and Fair Value Estimates
Before we dive into the coverage and ratings, we'll take a moment to explain our rating scale and fair value estimates.
Our ratings reflect how we feel each token will perform over a six-month time horizon relative to the performance of the overall crypto-market (based on market capitalization).
The rating scale is as follows:
🐂  Overweight - We expect this token to outperform the broader market over the next six months.
🐦  Neutral - We expect this token to perform in line with the market over the next six months.
🐻  Underweight - We expect this token to underperform relative to the market over the next six months.
As a basis to help inform our ratings, we also provide valuation estimates for each of the covered tokens, which we derive using a discounted cash-flow model. This analysis aims to value each protocol's core business offerings based on the revenues it generates and its future growth prospects, which are influenced by the catalysts discussed in this report.
While these models are certainly not the only factor that goes into determining a token's rating, especially given the short-time horizon on which they are made, we view these fair value estimates as the price ceiling under which we would consider the token to be undervalued and if above, overvalued.
Now that's out of the way, let's dive into the report.
---
🏅  Rating: Overweight
💲  Current Price: $84.83
🎯  Fair Value Estimate (Price): $115.32
We initiate coverage of BTRFLY, the governance token of [Redacted] Cartel, with a rating of overweight.
We are assigning this rating due to the upcoming Redacted V2 tokenomics upgrade, which will see the transition of BTRFLY away from rebases, and introduces a two-token model of glBTRFLY and rlBTRFLY, which entitles governance rights over the assets in the [Redacted] treasury to holders of the former, and the rights to revenue earned from the DAO's businesses and farming activities,to the latter.
While glBTRFLY's launch is not imminent, rlBTRFLY is expected to go live sometime in May 2022, with its deployment marking the end of BTRFLY rebases. The proposal also coincides with the recent launch of Hidden Hand, a marketplace for tokenholder governance bribes that currently supports BAL, TOKE, FXS, and RBN.
We feel the launch of rlBTRFLY will be value accretive to tokenholders. The removal of rebases will see emissions drop from ~1100% to an estimated range of 40-50%, a substantial reduction in sell pressure on the token, while providing holders with a means to generate income on their assets through revenue sharing.
We feel this, along with the increased adoption of Hidden Hand for bribes, such as with Tokemak's C.O.R.E3 vote, will also help to drive growth in [Redacted]'s core businesses. Furthermore, we believe that BTRFLY is undervalued at current prices based on the growth prospects of Hidden Hand and farming income from the treasury.
🏅  Rating: Neutral
💲  Current Price: $2.78
🎯  Fair Value Estimate (Price): $2.80
We initiate coverage of LDO, the governance token of liquid-staking provider Lido Finance, with a rating of neutral.
We are assigning this rating to LDO in light of the upcoming "merge" which will see Ethereum transition from a proof-of-work (PoW) to a proof-of-stake (PoS) consensus mechanism. This network upgrade should be an incredibly strong catalyst for Lido's business, as the completion of the merge will likely see major inflows into liquid staking services.
Lido, with a 32% share of all staked ETH and a 90.3% share among non-custodial services, seems to be the entity most poised to benefit from a proof-of-stake Ethereum, which should enhance the network effect for stETH, entrenching it as the canonical liquid staking derivative.
Despite the strong growth prospects of Lido's ETH and multi-chain staking businesses, we still feel LDO is facing significant tokenomic headwinds. Despite its fundamentals, the price of LDO may be weighed down by its unpredictable emissions schedule as well as investor unlocks, who will see their allocations continue to vest until December 2022. We believe LDO is trading close to fair value at current prices.
🏅  Rating: Underweight
💲  Current Price: $3.66
🎯 Fair Value Estimate (Price): $2.63
We are initiating coverage of DYDX, the governance token of decentralized perpetuals exchange dYdX, with a rating of underweight.
We are assigning this rating due to the lack of changes to the token economics of DYDX. While the performance of dYdX's core exchange business has been outstanding, having generated more than $281 million in revenue over the past six months and is currently the leading decentralized perpetuals exchange by volumes, its governance token is currently only used for liquidity mining incentives and to serve as a backstop in the protocols safety pool.
While the current iteration of DYDX may, in theory, help to reduce regulatory scrutiny, we feel that it is value-destructive to tokenholders. Although this may change upon the release of dYdX V4 sometime in 2022, we believe that unless alterations are made to its design, DYDX will underperform due to the perpetual sell pressure from liquidity mining. With minimal activity on this to date on the protocols governance forums, we consider it unlikely that major changes are imminent. In addition, we believe that DYDX is somewhat overvalued based on growth estimates of its business.
🏅 Rating: Overweight
💲 Current Price: $2.40
🎯 Fair Value Estimate (Price): $2.68
We initiate coverage of PERP, the governance token of decentralized perpetuals exchange Perpetual Protocol, with a rating of overweight.
We are assigning this rating due to the recent passage of the vePERP tokenomics upgrade proposal, as well as the announcement of Optimism's OP token. vePERP, which recently made its way through Perpetual Protocols governance, will allow PERP to lock their tokens in order to vote on emissions for different collateral types on the exchange. In addition, the upgrade will allow DAOs who wish to provide incentives to swap their rewarding token for PERP, in the hopes that they will choose to lock it.
Additionally, Optimism, the Layer 2 network Perpetual Protocol is built on, announced their native governance token, OP, which will be used in part to provide incentives to spur usage of applications on the network, likely beginning sometime in Q2 or early Q3.
We agree with the team's assessment that some DAOs, such as currency issuers, may be interested in acquiring PERP to drive usage of their token as collateral. However, we believe it is unlikely that interest in vePERP among DAOs will extend beyond that sector. Despite this, we still feel the upgrade represents an improvement to PERP's tokenomics.
In addition, given its status as one of Optimism's most popular and well-known applications, we believe there is a very strong chance the protocol will be one of the recipients of OP incentives when the program goes live. We feel these incentives will serve as a strong catalyst for the protocol's growth. As such, we feel based on our estimates that PERP is undervalued at current prices.
🏅 Rating: Underweight
💲 Current Price: $102.85
🎯 Fair Value Estimate (Price): $34.26
We initiate coverage of COMP, the governance token of money market protocol Compound Finance, with a rating of underweight.
We are assigning this rating due to the recent vote on "COMP Rewards Adjustment - Kickstart Rewards Part 2" (Proposal 100). The proposal, which failed to pass, was the second in a series of governance votes aiming to wind down Compound's currently active liquidity mining program in which depositors and borrowers on the protocol receive COMP rewards. The first of these, Proposal 092, saw tokenholders successfully pass a vote to reduce the rate of COMP emissions paid out via the program by 50%. However, the second proposal which would have seen emissions be cut entirely to 0, failed in an incredibly close vote, with 50.4% of participating COMP voting against the reduction.
While a reduction in emissions may have led to outflows from the protocol, continuing emissions are destructive to tokenholder value. Although it is an effective growth tactic, liquidity mining programs have proven to be ineffective at bootstrapping community governance, as per a November 2021 report, the 100 largest COMP farmers sold the vast majority of the more than $270 million they received in incentives.
We feel the sell-pressure from the continuation of the program, as well as Compound's limited growth prospects relative to competitors due to their hesitancy to seek out multi-chain deployments, will cause the token to underperform the broader market over the next two quarters. Furthermore, based on our estimates we feel COMP is overvalued at current price levels.
Upgrades and Downgrades
We are not upgrading or downgrading any of the five tokens (FXS, SUSHI, TRIBE, MKR and BAL) of which we previously initiated coverage. Their ratings are:
FXS: Overweight ✅
SUSHI: Neutral ➖
TRIBE: Overweight ✅
MKR: Neutral ➖
BAL: Overweight ✅
For more information see our token ratings spreadsheet.