Daily Brief
Bankless Token Ratings | March 2023
What does Bankless think about ATOM, OP, FXS, UNI and GFLY?
Dear Bankless Nation,
It's the first Friday of the month, which means it's time for a Token Ratings update!
This month we're covering:
🆕 GFLY
🔄 FXS, OP, UNI, ATOM
The first token rating is open for everyone, the rest are exclusive for ✨Bankless Citizens✨
- Bankless Team
P.S. It's Gauntlet Friday! Holders of all 5 Genesis NFTs get a free mint starting at 3pm EST for the Liv Boeree Episode. Free Mint open for 24 hours. Remaining editions available for all Genesis collectors starting tomorrow at 3pm EST. Mint here.
Token Ratings | March 2023 📊
Author: Ben Giove, Bankless Analyst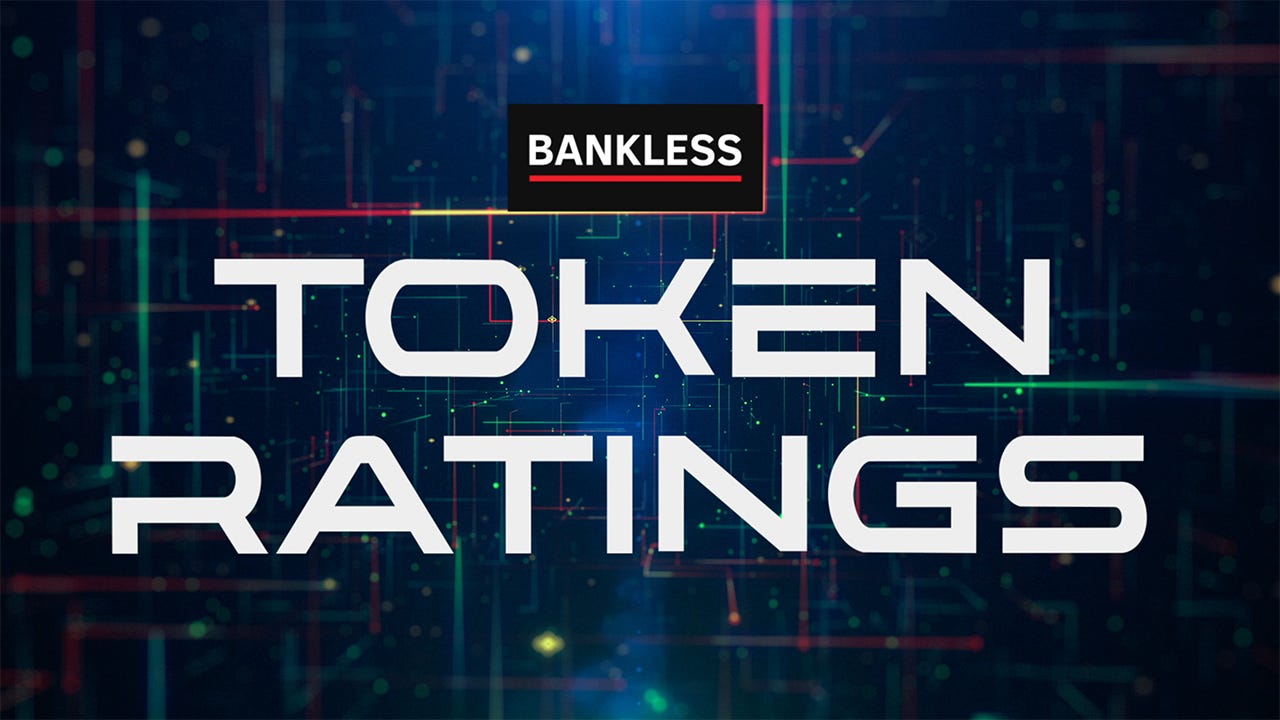 🚨 None of the information in this article is financial advice. All of it is for educational purposes only. Please, do your own research. 🚨
This report initiates analyst coverage on GFLY. It also updates coverage on UNI, FXS, and ATOM while reiterating coverage on OP.
Below, we'll discuss the rationale behind each rating by delving into the driving catalysts and their potential impact on the token's price.
We are also providing a comprehensive overview of many of the tokens we cover via the Bankless Token Bible!
📓 Token Bible access at the bottom of this report. Bankless Citizens only! Bankless Fund positions and their respective investment theses are also included in the Token Bible.
The Token Bible is an investor's "cheat-sheet" as it's a one-stop-shop where you can get access to all of the ratings and historical notes for each token covered by the analyst team. It's updated throughout the month, meaning that premium subscribers get access to coverage invitations and ratings changes in real time!
---
Explaining Our Rating Scales and Risk Scales
Before we dive into the coverage and ratings, let's take a moment to explain our rating scale. The ratings reflect how we expect each token will perform over a specified (3 or 6 month) time horizon relative to the performance of ETH. It is not indicative of our opinion on the long-run potential of each token.
The rating scale is as follows:
✅ Bullish: We expect this token to outperform ETH.
➖ Neutral: We expect this token to perform in-line with ETH.
❌ Bearish: We expect this token to underperform ETH.
Beginning with this edition, we are also introducing Risk Ratings. These Risk Ratings represent our holistic assessment of the risks associated with each token, including factors such as product traction, valuation, and token liquidity. Each project's risk is measured relative to the other tokens covered in the Token Bible.
The risk scale is as follows:
🟢 Lower Risk: Lower risk profile relative to others covered here.
🟡 Moderate Risk: Average risk profile relative to others covered here.
🔴 Higher Risk: Higher risk profile relative to others covered here.
Rhino.fi is a one-stop trading experience that abstracts away the complexity of DeFi: no bridges, no wallets, no native gas. Manage your entire yield strategy from one command center.
Try Rhino.fi Today 🦏
✅ Overweight
These are tokens that we believe will outperform ETH.
Frax Finance (FXS)
Type: Upgrade
Risk Rating: Medium
Rating Time Horizon: 6 months
Sector: DeFi - Stablecoins
Current FDV: $1.1B
FXS is being upgraded from neutral to bullish.
Catalyst Overview:
Frax is being upgraded due to the FIP-188 governance proposal.
FIP-188 is a governance proposal to transition FRAX to a 100% collateralization ratio. FRAX utilizes a hybrid model in which it is partially collateralized and partially algorithmic. Currently, the stablecoin is 92% collateralized, with the remaining 8% "backed" by FXS and not exogenous assets.
FIP-188 proposes to change this model by increasing the collateral ratio to 100%. The protocol plans to do this gradually over time by retaining its earnings (rather than allocating them to FXS buybacks as they have done previously) as well as through purchasing up to $3M per month in frxETH, Frax's liquid staking derivative.
The proposal passed a snapshot vote with near unanimous approval, with 98.1% in favor compared to just 1.9% opposed.
Potential Price Impact:
Although the FXS buyback program is being wound down, Frax's transition to a 100% collateralization ratio should improve FXS's medium to long-term prospects by removing the hyperinflationary tail risk that exists with the current fractional-algorithmic model.
With veFXS lockers still set to receive a portion of the revenues generated by frxETH, the protocol's fast-growing LSD solution, FXS is in good position to continue its outperformance over the next several months.