Guides
The Bankless Guide to GMX
Updated: August 2023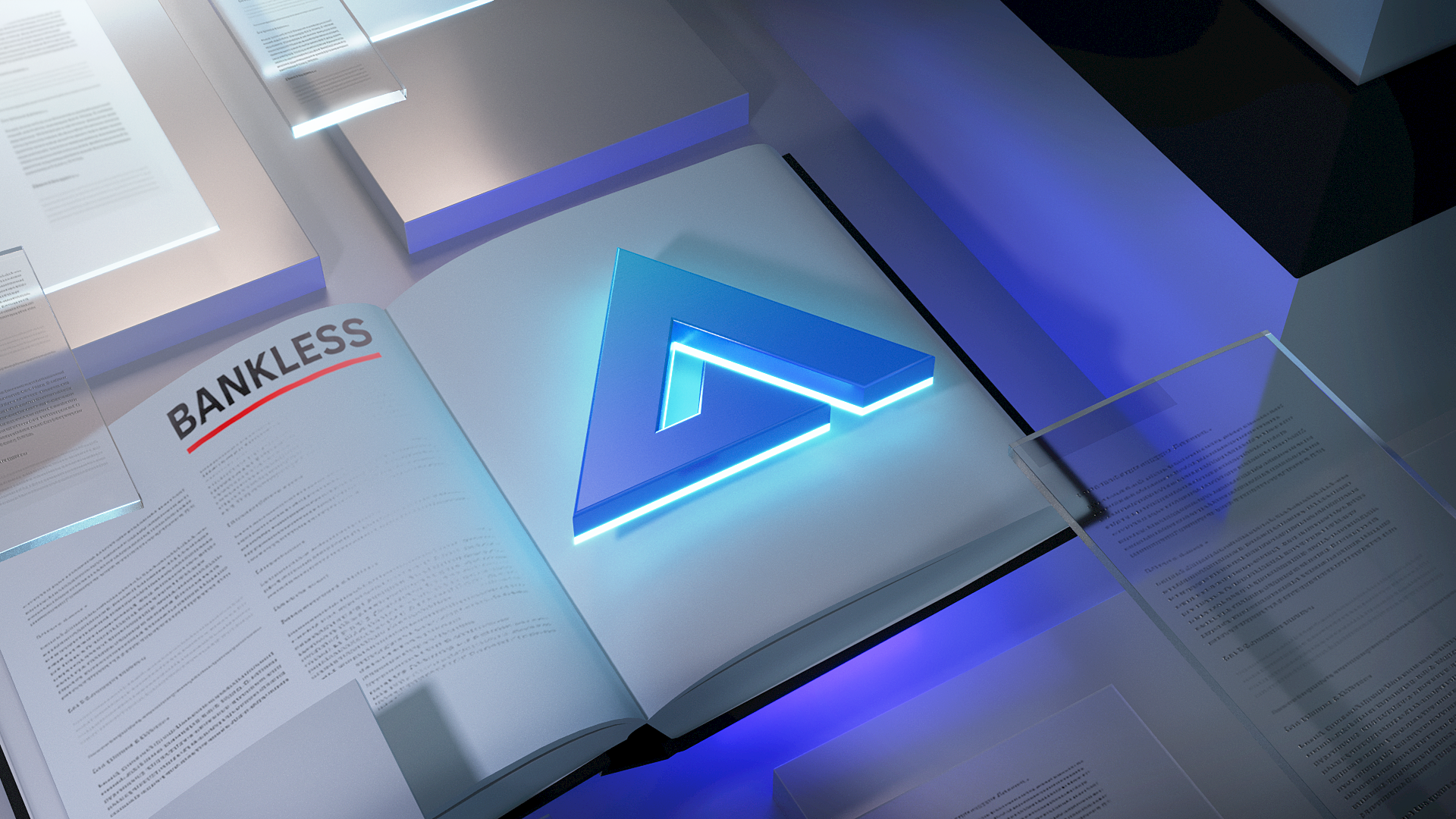 GMX is a decentralized derivatives exchange currently deployed on the Arbitrum Layer 2 (L2) scaling solution and the Avalanche blockchain.
The protocol offers spot trading for a handful of top cryptocurrencies and stables, namely ETH, WBTC, LINK, UNI, DAI, USDC, USDT, and FRAX. However, GMX's main claim to fame is its perpetual swap markets, which allow traders to long or short major tokens with up to 50x leverage.
For now, GMX offers perpetual swap markets for ETH, WBTC, LINK, and UNI on its Arbitrum deployment.
---
What is GMX
GMX's bread and butter are perpetual swaps. This kind of financial offering is like a futures contract that has no expiry, meaning the instrument can be held indefinitely. In DeFi, perpetuals are used to speculate on crypto price action and require little capital upfront to support very leveraged positions.
As for GMX specifically, the project provides non-custodial perpetual swap trading with an emphasis on a friendly user experience. On GMX, traders can make longs and shorts with rapid transactions and low swap and transaction fees, while liquidity providers (LP) can earn by providing assets to the protocol's multi-asset pool system to support leverage trading and swaps.
---
The pulse of GMX
GMX was launched in October 2021. Despite its relatively recent launch, it has quickly gained traction in the DeFi space due to its efficient and user-friendly derivatives trading platform.
As of June 2023, GMX has a total value locked (TVL) of approximately $482 million USD across the Arbitrum and Avalanche networks. $422M of that is deployed on Arbitrum alone, currently making GMX the largest DeFi project, and the largest app period, on the L2 at the moment.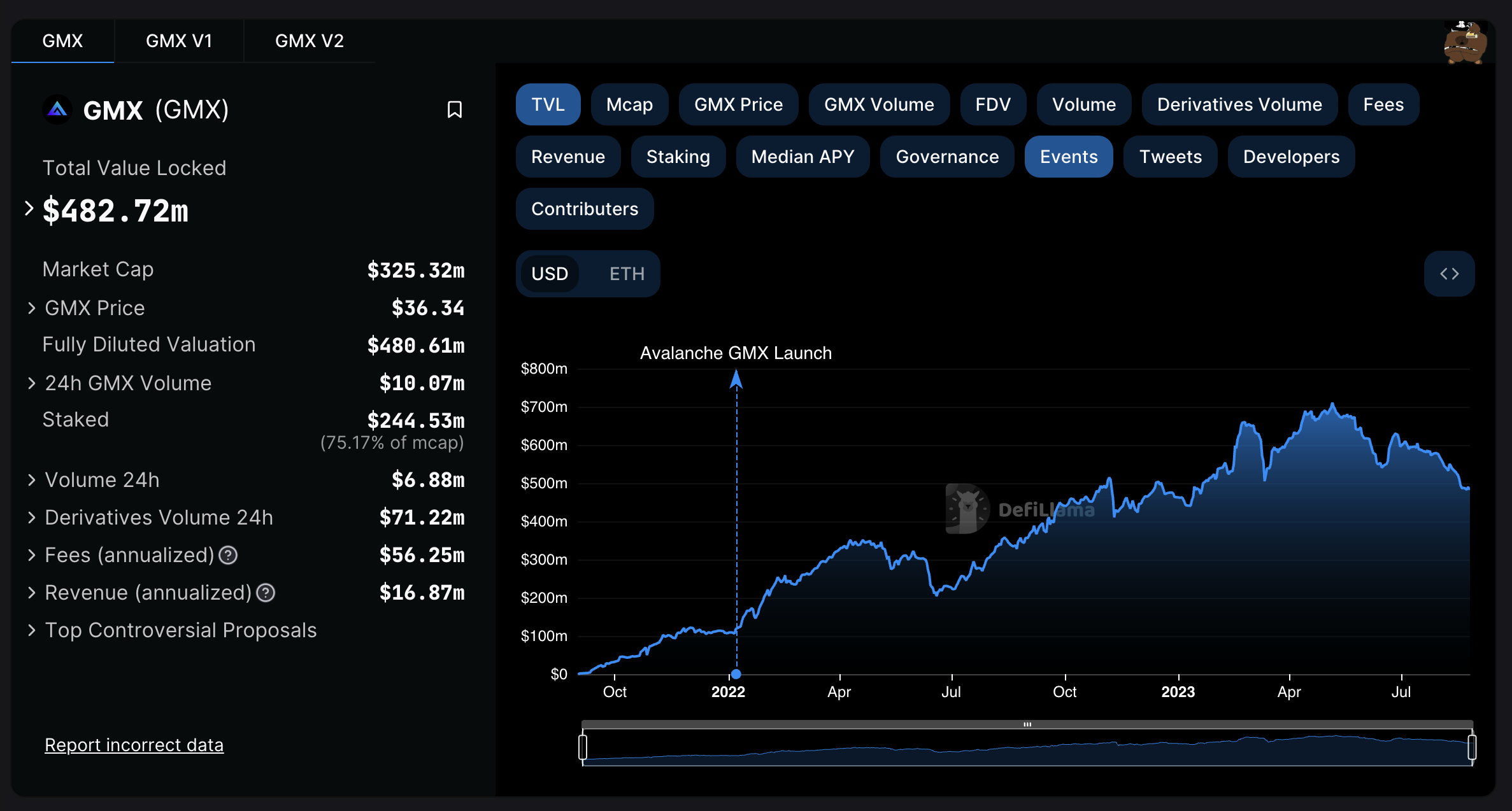 ---
GMX's tokens
The GMX token is the GMX protocol's native governance and utility token. The asset can be staked to earn escrowed GMX, or esGMX, rewards.
Stakers on Arbitrum also earn ETH, as 30% of the protocol's generated fees are converted to ETH and then allocated to GMX stakers on an ongoing basis. That said, at the moment the GMX staking APR is ~12%.
As for GLP, it is the protocol's native liquidity provider token.
The asset serves as an index of the assets that exist within the GMX multi-asset pool system, and it can also be staked to earn esGMX and ETH rewards over time. Notably, GLP stakers receive 70% of GMX's accrued fees.
---
How to use GMX
Trading on GMX
Connect your wallet using the button at the top right corner of the GMX app.
Select the "Long," "Short," or "Swap" option and then select the token you would like to trade.
Enter the amount of the token/contract you want to buy or sell, and if going the perpetuals route, set your leverage level — note that various intervals between x2 and x50 are available.
Press the "Buy," "Sell," or "Enable Leverage" button as applicable to start your position and then wait for your transaction to complete
For perp trades, monitor your position in the "Positions" tab of the GMX trading dashboard and exit your position whenever you want using the "Close" button.
Staking on GMX
Connect your wallet using the button at the top right corner of the GMX website.
Navigate to the "Earn" tab.
Select the token that you would like to stake, either GMX or GLP, and press its associated "Stake" button.
Enter the amount of tokens you want to stake.
Click the "Stake" button and confirm your transaction, and you'll be staking!
---
Risks of GMX
As with any DeFi platform, there are certain risks associated with using GMX:
Smart contract risk: While GMX has been audited, it still faces the threat of previously undiscovered bugs or exploits.
Market risk: Trading derivatives contracts, especially with high leverage, can lead to significant losses if the market moves against your position.
Regulatory risk: The regulatory landscape for DeFi platforms like GMX is currently uncertain and subject to change.
---
Additional GMX resources
If you're interested in diving deeper into the Yearn ecosystem, be sure to check out these helpful resources:
📚 GMX  Docs
---
Zooming out
GMX is a promising protocol in the DeFi space, offering a unique and efficient platform for trading perpetual futures contracts. With its innovative trade mining mechanism and staking opportunities, GMX provides multiple avenues for users to earn returns. As the protocol continues to grow and evolve, it's worth keeping an eye on for any DeFi enthusiast.
---