DeFi
,
L2s
Arbitrum Launches! Founders Steven Goldfeder & Harry Kalodner (SotN 9/7)
Arbitrum is Live on Ethereum Mainnet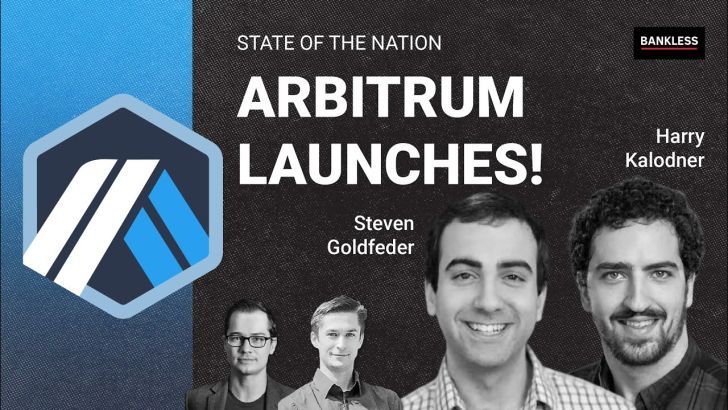 Friend & Sponsor
Across

- Across.to is the bridge you deserve
On August 31, 2021, Arbitrum went live on mainnet! This means it's available to migrate funds and begin using the many DeFi apps that have already launched on the Layer 2 Rollup scaling solution.
Harry Kalodner and Steven Goldfeder return to State of the Nation to discuss what this means for the crypto space. Gas Markets, onboarding directly to Layer 2, the user experience, and the march towards decentralization are all themes. Layer 2 Summer is still intact!