News
Crypto's Stimulus Wave | Weekly Recap
Your action recap for the week of March 12th, 2021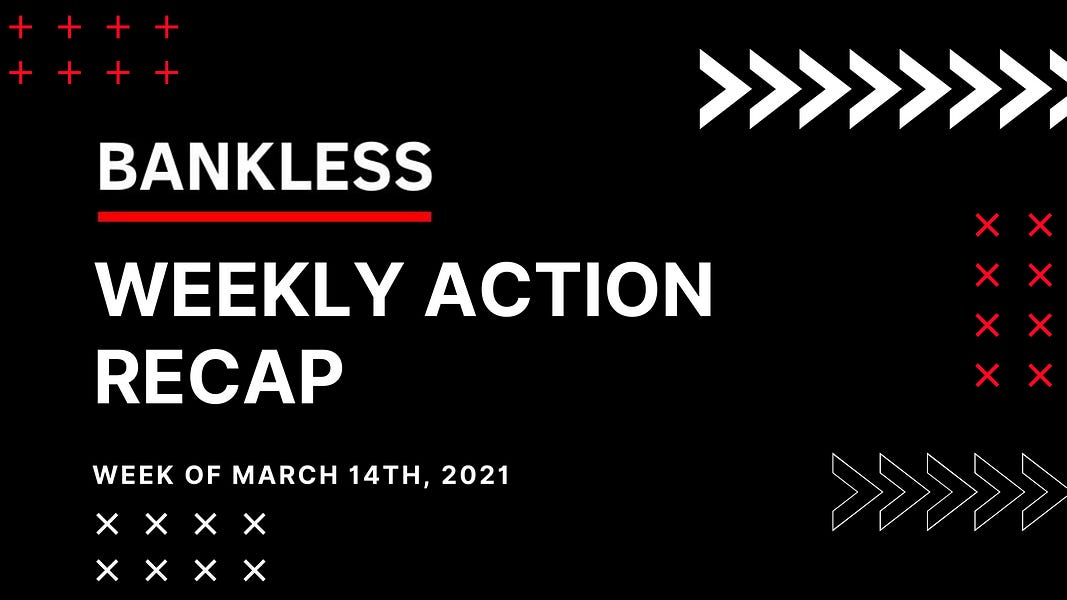 Friend & Sponsor
Across

- Across.to is the bridge you deserve
Dear Bankless Nation,
Are you feeling stimulated?
The U.S. government approved the $1.9 trillion COVID stimulus bill a few weeks ago and now this money is flowing into the hands of the people. Another $1,400 for millions of Americans.
The last time we saw this happen, there was a massive inflow of capital into crypto exchanges. And that might hold true this time around as a recent headline from MarketWatch estimated another $40B will flow into crypto following this stimulus.
The crazy part? It's rumored that this is only part 1 of 2.
This is just the rescue phase. The Biden Administration may follow this up with a recovery phase estimated to be upwards of another $3T.
Position yourself—a tsunami of new money is flooding into the economy.
So where are you going to put your extra money?
You can buy stocks or bonds and continue playing their rigged game.
Or you can buy a piece of this new digital economy.
Buy the past or buy the future.
Easy choice.
Next week is Ultra Sound Money week!
Our highly anticipated podcast on ETH as Ultra Sound Money (early access here)
David's followup explainer on the sound money case for ETH
We're going to show you all of the best yields on USD
Another week of level ups.
Let's get to it.
- RSA
P.S. ETH is Ultra Sound Money…pass it on.
---
---
Recap for the 3rd week of March 2021.
🎙️WEEKLY PODCAST EPISODE
Listen in Podcast App | iTunes | Spotify | YouTube | RSS Feed
---
ACTION RECAP
Watch & Listen