Friend & Sponsor
NEAR DA

- DA for Ethereum rollups at a fraction of the cost.
This is a historic week for crypto.
We've been talking about the Merge for years. Now, it's finally happening this week.
To know exactly when, Google has helped us with a little countdown timer.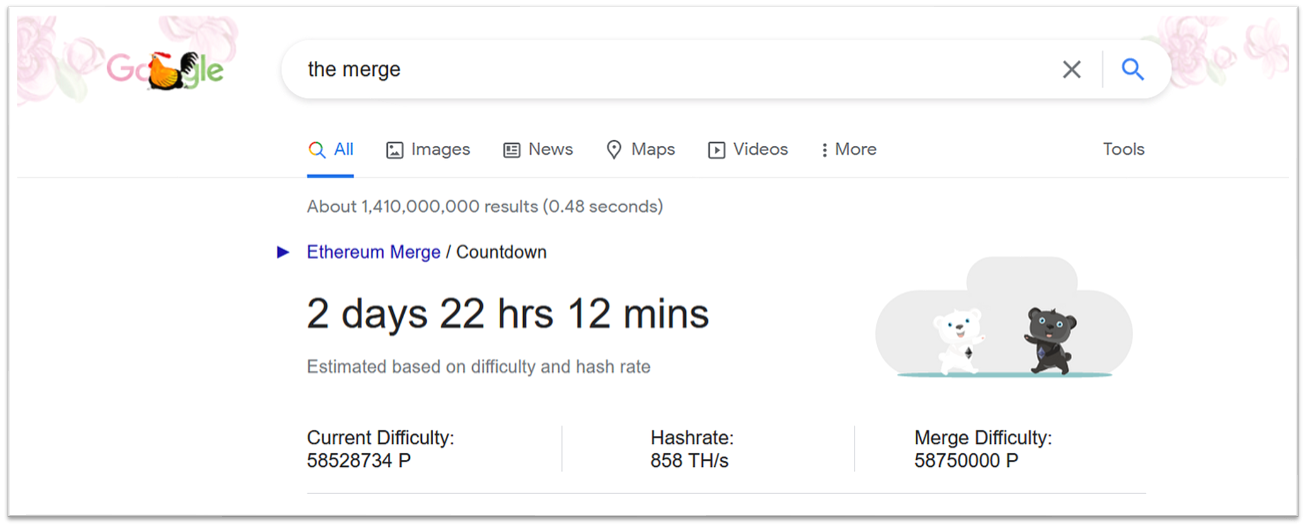 Assuming everything goes smoothly, the world of crypto awaits with bated breath for the above pandas to embrace.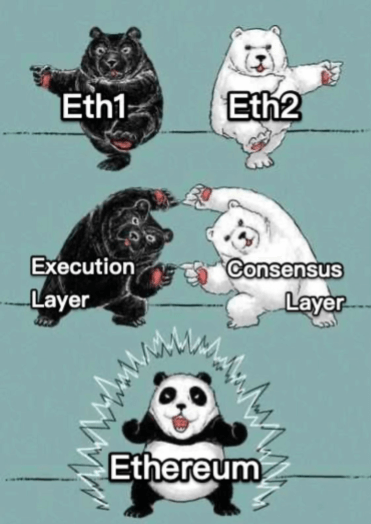 What's the big deal about the Merge?
There's a popular misconception that the Merge helps Ethereum run faster, or reduces gas fees. Not exactly. That job is largely left to Layer 2 chains like Arbitrum, Optimism and Starknet that run on top of Ethereum.
The real significance of the Merge lies in the shift in consensus mechanisms. The switch from Proof-of-Work (PoW) to Proof-of-Stake (PoS) mechanisms will dramatically decrease the carbon footprint of running the blockchain by ~99.5%.
---
📚 Bonus Reads from David
---
It also democratizes the entry barriers to block validation. Anyone with a simple PC can participate in staking.
But arguably most important for investors, the Merge cuts annual ETH issuance by tenfold from 4.3% to 0.43%.
What's the importance of this?
In the 1983 crime classic film Scarface, its protagonist Tony Montana controlled a drug empire and lived comfortably in his mansion but was constantly paranoid that his enemies were coming to get him.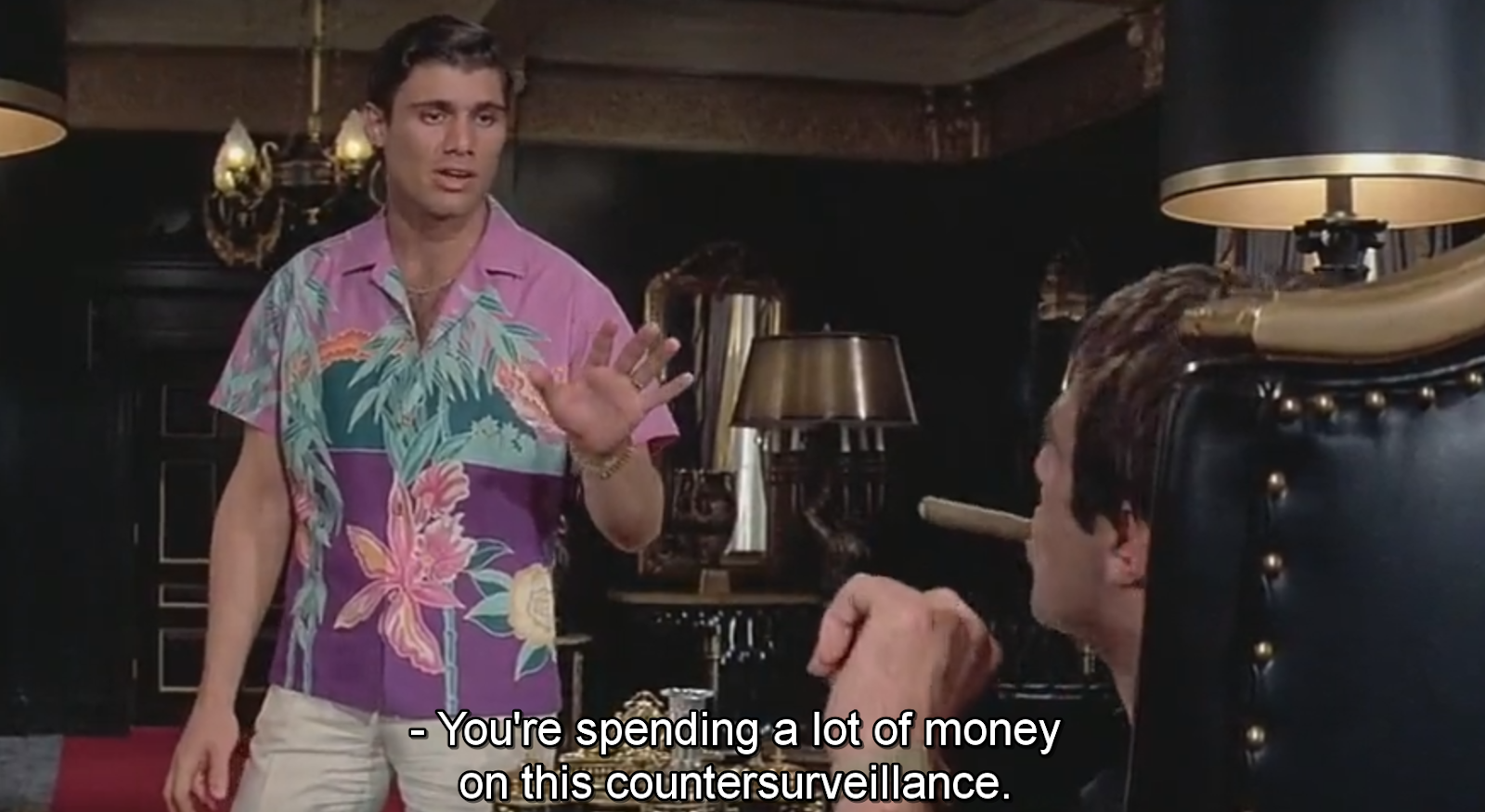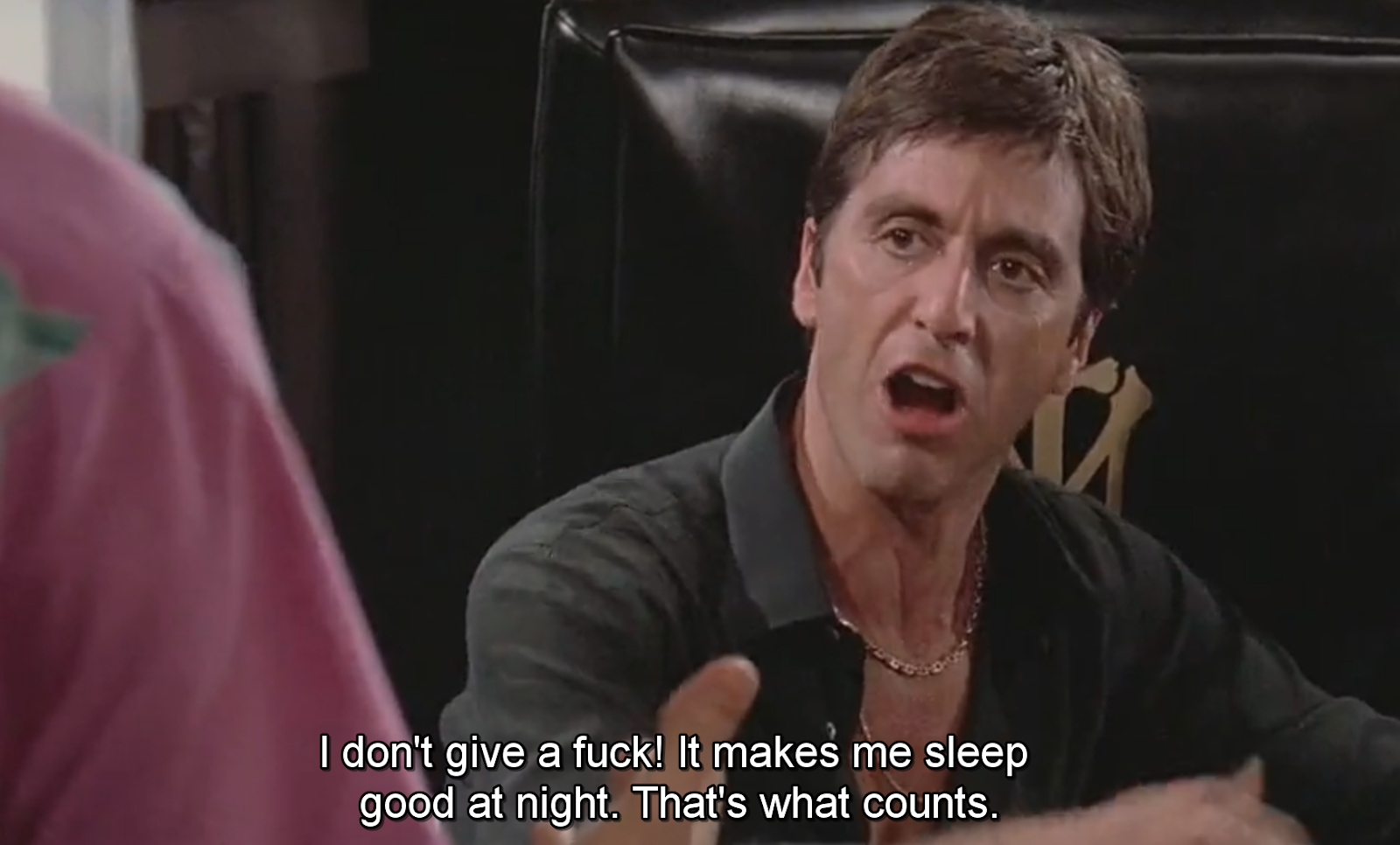 Tony's right-hand man would be a happier man if they stopped overspending for security. But their enemies were everywhere, so paranoid Tony was adamant that they overspent on security "just in case".
Most blockchains face a similar problem of "security overspend". Unlike Tony though, Ethereum developers are surmounting that obstacle.
The Merge keeps the chain just as secure, while paying out less — about 13.5k ETH issuance per day — to block validators.
That's great for ETH the asset. It means less inflationary pressure and less daily selling pressure (validators need to eat).  North Rock Digital founder Hal Press makes this point in Is the Merge priced in? An excerpt:
"Ethereum's current "real" yield is ~0% after accounting for annual issuance, but will approximate ~5% post-Merge. The only other comparable yield is BNB with a 1% real yield…

ETH currently sees a structural outflow of ~$18mm/day from miners selling their block rewards. Post-Merge, that will change to an estimated inflow of ~$0.3mm/day. This yield will be very different from virtually every other L1 (except BNB) where the staking yield simply comes from inflation that offsets the yield. All else equal, ETH holders will earn 5% each year. Time will become a tailwind rather than the headwind it is for 99.9% of other projects."
Ok…But I just want to make money
📈📉 Maybe you're an investor and you don't care about the tech side of things.
You know there's something big going on in Ethereum, and how can you spin a profit off this?
One obvious place to start is the liquid staking DeFi sector — players like Lido, Rocketpool and Stakewise — which unlocks the liquidity of ETH staked on the Beacon chain. This narrative is already playing out as Rocketpool's token is up 27% in the last week.
You can also "trade the narrative", for instance, lending ETH on money markets like Aave and Compound at a time where ETH will likely be scarce (everybody wants some ETH!).
---
👉 See Ben's article on "How to Win the Merge" for a summary on all Merge tactics. 👈
---
There is finally also the "ETH PoW" fork. The Merge is bad for proof-of-work validators that have spent millions on their mining rigs, and there's a strong likelihood for that community to rebel against the Merge and fork the Ethereum chain in a different direction, as Lucas has written here.
William Peaster is dropping a tactic on the newsletter tomorrow on how to game the ETH PoW, keep your eyes peeled!
How can I "attend" the Merge?
This historic moment is lined up with a week full of live and virtual events.
Here's a list of digital events that you can attend from anywhere:
🎅 The Eve of the Merge Livestream - Bankless
Wednesday, September 14th @ 5pm EST
🥳 Ethereum Merge Viewing Party - Ethereum Foundation
Wednesday, September 14th @ 11pm EST
🧘‍♂️ Post-Merge Vibe Sesh with the Ethereum Community - Bankless
Thursday, September 15th @ 9am EST
🗞 Weekly Rollup Merge Recap Livestream - Bankless
Thursday, September 15th @ 12pm EST
For those at EthBerlin this week, there are some IRL events that you can also attend! Here are a couple that we know of:
🪩 The Merge Party - Radicle, Entropy & Friends (RSVP pw: hacktheplanet)
Thursday, September 15th @ 10pm CEST
🫡 Through the DAO Prism - 1kx
Thursday, September 15th @ 3pm CEST
This is going to be a historic week for crypto.
See you on the other side.
- Donovan
P.S. Think the Merge is overhyped? Jordi Alexander makes the case for why that might be possibly so, which David responded to. Watch it now on Youtube.