News
6 Crypto New Year's Resolutions for 2023
Take these steps and become your best bankless self in the new year.
Friend & Sponsor
Across

- Across.to is the bridge you deserve
Dear Bankless nation,
The beginning of the year is a time for excitement and a time for reflection.
The team at Bankless unsurprisingly still wants our readers to go bankless this year and that means owning your keys. Today, we tap a hardware wallet expert to dive into self-custody resolutions we should all have for 2023.
- Bankless team
---
New Year's Resolutions for going bankless in 2023
Guest Writer: Kevin Vitale, Engineer at GridPlus
What a difference a "Year of Contagion" makes. Whether you held your cryptocurrency on some centralized exchanges, or were already well along on your journey for sovereign finance, 2022 will forever remain infamous within our industry.
Thankfully, 2023 is here!
If the past 12 months have given you a renewed sense of purpose within Crypto, then setting New Year's resolutions can help hodl yourself accountable for making positive changes.
Below are six suggested New Year's resolutions for 2023. Each aligns with the values and interests of every web3 citizen, and achieving some – or all – of these goals will bring you benefits well into the next bull run:
🔐 Overcome insecurity: get a hardware wallet
🕵️ Read more: know what you're sending to the blockchain
🤒 Recover: …when setbacks in crypto happen
🗃️ Get organized: managing multiple wallets
🧳 Travel often: see the Layer-2 world
🤫 Keep it to yourself: privacy is normal
Let's kick things off with the most important one of all: self-custody.
Editor's Note: We're self-custody fans and got in touch with Kevin to write up this guide. Though he suggests some GridPlus solutions, Bankless had full editorial control here.
No sponsor deals below, just an expert discussing what he knows best.
1. Overcome insecurity 🔐
Get yourself a hardware wallet.
The most important thing 2022 proved was that: self-custody is a game changer.
Your private key is what allows you to access and control your Bitcoin, Ethereum, and other cryptocurrency accounts. Anyone with access to your private key can transfer your assets to their own accounts, and there would be no way for you to retrieve them.
Private keys should be stored in a hardware wallet.
Which hardware wallet should you get?
There are many hardware wallet options available. I work at GridPlus and am obviously a supporter of our products, but other devices from Trezor and Ledger have their own strengths.
All hardware wallets provide a way to self-custody your private keys securely. When choosing one, consider 1) how the wallet achieves its security; and 2) ways the wallet can serve your web3 needs, now and into the future.
Avoid storing existing keys which weren't previously created with another hardware wallet. To truly keep your assets safe–and guarantee unauthorized uses don't happen–it's best to generate new private keys during a device's setup, then transfer assets to the newly created addresses later.
Ledger Nano S Plus, Nano X, Stax
The Ledger Nano S Plus is an entry-level device with essential features to secure your digital assets. Nano S is connected directly to a compatible computer over USB. It costs $79.
The Ledger Nano X is a mobile-first Ledger, best for convenient day-to-day, on-the-go use. The Nano X may be connected directly to a compatible computer over USB. The device can connect to your phone with Bluetooth. It goes for $149.
Ledger's newly announced Stax hardware wallet hasn't started shipping yet, but the device boasts many of the Nano X's features with an interesting e-ink display that allows users to display NFTs. It's available for pre-order for $279.
To learn more about specific features of each Ledger product, you can visit Ledger's comparison page here.
Trezor Model T, Model One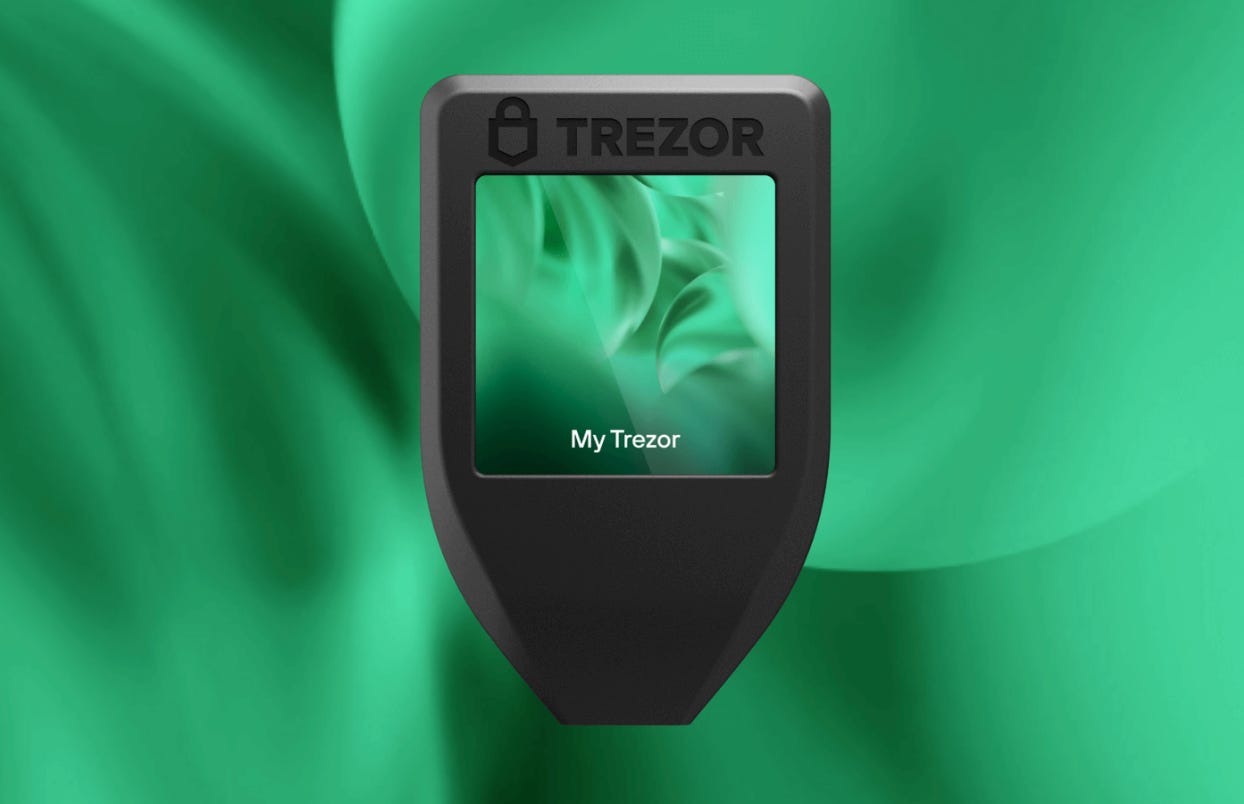 Trezor Model T stores and protects your Bitcoin, passwords, tokens, and keys. The portable Model T connects directly to a compatible computer over USB and sports a 1.5" color touch screen. The Model T costs $219.
Trezor's lower-cost hardware wallet, the Trezor Model One, foregoes the color touch screen and a few of the Model T's advanced security features for a lower price point at $69.
To learn more about specific features of each Trezor product, you can visit Trezor's comparison page here.
GridPlus Lattice1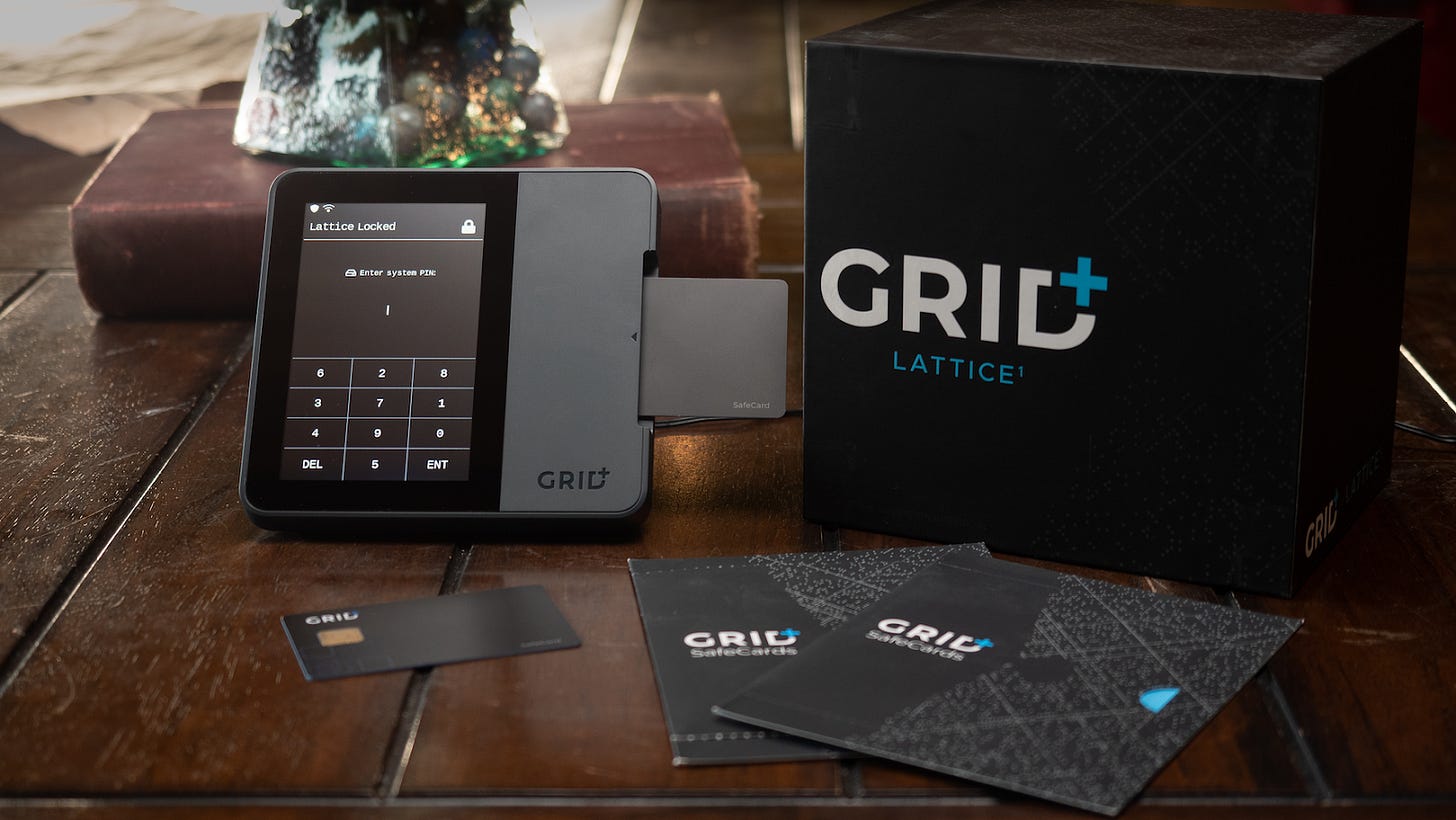 The Lattice1 stores and protects all your Bitcoin, Ethereum, and other blockchain-based tokens and NFTs. A large, 5" screen shows detailed information about a transaction request. The device costs $397.
The Lattice1 is tamper-resistant: attempts to open the device erases the secure enclave storing your private keys. This is why each order comes with a SafeCard used for backing up your private keys.
Additional SafeCards allow users to jump between several different private keys using the same Lattice1. Additional SafeCards are available for purchase.
The Lattice1 connects to many popular wallet applications over an encrypted Internet connection. Visit GridPlus' website to learn more about the Lattice1, and SafeCards.
Aren't computers and smartphones secure?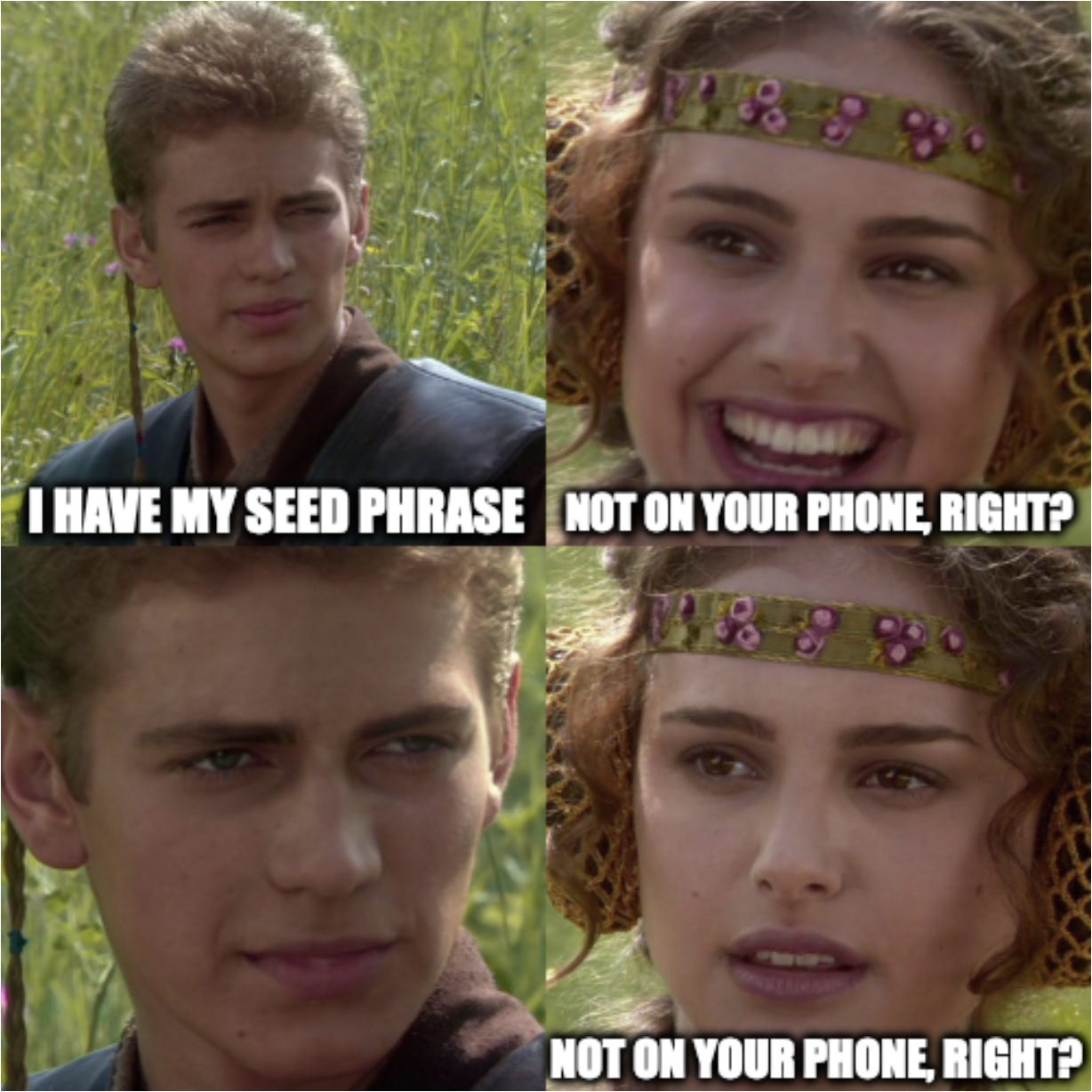 Storing digital private keys on computers or smartphones is possible, but because these devices need to support many types of tasks, their security is weakened by compromises needed for those general-purpose situations.
As recently as 2020, it was discovered that high-profile mobile applications were accessing clipboard content, including text users had copied and pasted from other apps. This was done using no more than the standard coding tools provided to developers by the phone's vendor.
---
2. Read more 🕵️
Know what you're sending to the blockchain.
Want to be an expert on the transactions you're sending to your favorite blockchain?
If your hardware wallet isn't already showing you detailed and expressive information of what's happening to your crypto assets, here are other tools to help make 2023 the year you figure it all out.
Fire Wallet Extension
Fire Wallet is a Chrome extension that simulates transactions, showing you exactly what will go in and out of your wallet before you sign the contract.
The extension catches signature requests from your browser, runs a simulation, and shows you the results. All under your control, and all alongside your current wallet flow.
MetaMask Extension
To help keep users from signing away assets, the popular MetaMask extension has its new preview screen.
Coinbase Wallet
Recently, Coinbase released a feature on its web3-centric mobile application which automatically simulates the code that would execute when you authorize a transaction on an EMV-compatible network
The feature provides users with an estimate of which assets will leave your wallet and any assets you'll get back in return.
---
3. Recover 🤒
…when setbacks in crypto happen.
You have the ability to learn and grow from your experiences, and every challenge is an opportunity for personal growth. Going into 2023, there's two challenges to be mindful of:
Keeping a secure backup of your private keys
What to be doing during a bear market.
Keep a secure backup of your private keys
You may have been asked to write down your seed (recovery) phrase onto a piece of paper during a device's setup. Unfortunately, this is not the most secure backup method.
Here are ways to keep your seed (recovery) phrase more securely backed up.
The Ledger Billfodl
Ledger's Billfodl is a solid steel case to store and protect your 24-word recovery phrase, designed to resist fire, water — and more. Using character tiles, you recreate your recovery phrase in the steel unit, creating an almost indestructible back up.
GridPlus SafeCards
A GridPlus SafeCard is a PIN-protected backup solution, and is included with every Lattice1. Use SafeCards to securely restore private keys to a new Lattice1, or use multiple SafeCards to jump between many different private keys with an existing device.
SafeCards are not vendor-locked, and GridPlus provides open-source tools that can assist users in migrating private keys to a different solution, whenever necessary.
Bear markets are for building
Similar to the benefits of starting a new year with a commitment to working out and getting fit at the gym; building necessary, foundational tooling during a bear market can lead to material benefit and long-term success through dedication and hard work.
Both require a willingness to put in the hard work to see results, and both can provide a sense of accomplishment and progress towards achieving your goals.
Investing in yourself is always profitable.
---
4. Get organized 🗃️
Manage multiple wallets.
With each year in crypto, keeping track of all your different addresses, networks, and exchanges gets harder.
There are several programs and websites available that can help you stay on top of your on-chain activity, or keep all your wallet balances in check. Below are two solutions worth trying in 2023:
Rotki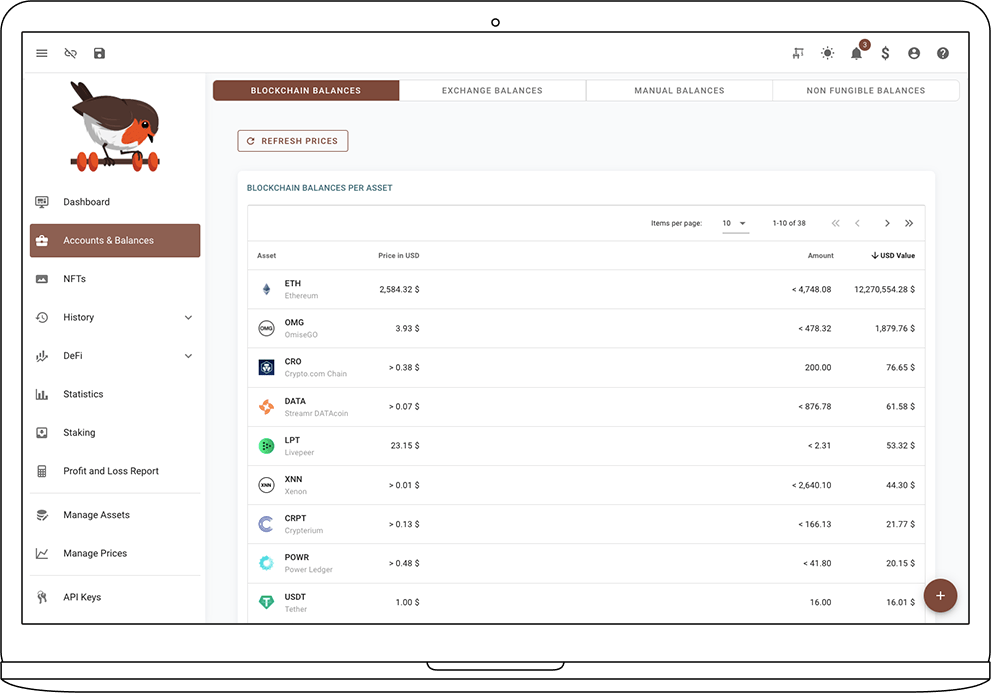 Rotki is an open source portfolio tracker, accounting and analytics tool that protects your privacy. It is a local-first application with a strong focus on user privacy.
Your financial data is kept encrypted on your own system and not shared with any third parties.
The program can track:
ETH staking validators
positions held across multiple wallets
positions on centralized exchanges
Zapper.fi
Zapper.fi is a platform for tracking your own cryptocurrency holdings, all in one place.
Zapper.fi and Rotki support many of the same features. Zapper.fi's is web-based, and its dashboard can track multiple wallets, and supports several different networks. Zapper.fi includes the ability to swap tokens if you connect your wallet to the service using a web browser.
Unlike Rotki, Zapper.fi has mobile apps for both Android, and iOS.
---
5. Travel often 🧳
See the Layer-2 world.
January 14th, 2022: Bankless Nation was asked: "Are you using Layer 2?"
There were "a ton of options" then. And now, there are even more.
Here are two which are scaling Ethereum into 2023:
Arbitrum One
Arbitrum One was created with Ethereum compatibility as a top priority. You can use Arbitrum chains to do all things you do on Ethereum — use Web3 apps, deploy smart contracts, etc., but your transactions will be cheaper and faster. Arbitrum uses an Optimistic rollup protocol that inherits Ethereum-level security.
The Arbitrum One Portal is a great way to explore the dapps, wallets, and tools available.
Optimism
Optimism is an EVM equivalent Optimistic Rollup chain. It's designed to be fast, simple, and secure. All transactions are posted to L1 Ethereum, inheriting the strong security guarantees of Ethereum.
Optimism focuses on:
Near-instant transaction finality
Much lower transaction fees
Decentralization
Both are scaling more transactions than Ethereum mainnet today.

Bridging assets to Layer-2s
Any sort of traveling requires some amount planning.
Pack your assets and take them with you. You can use bridges provided directly by network developers, such as the Arbitrum Bridge, but this will take some time to settle assets.
You can also use token bridges, which makes moving assets between networks much quicker. Here are two:
Hop.exchange
Hop.exchange is a scalable rollup-to-rollup general token bridge. It allows users to send tokens from one rollup to another almost immediately without having to wait for the rollup's challenge period. (See Bankless' guide to using Hop here)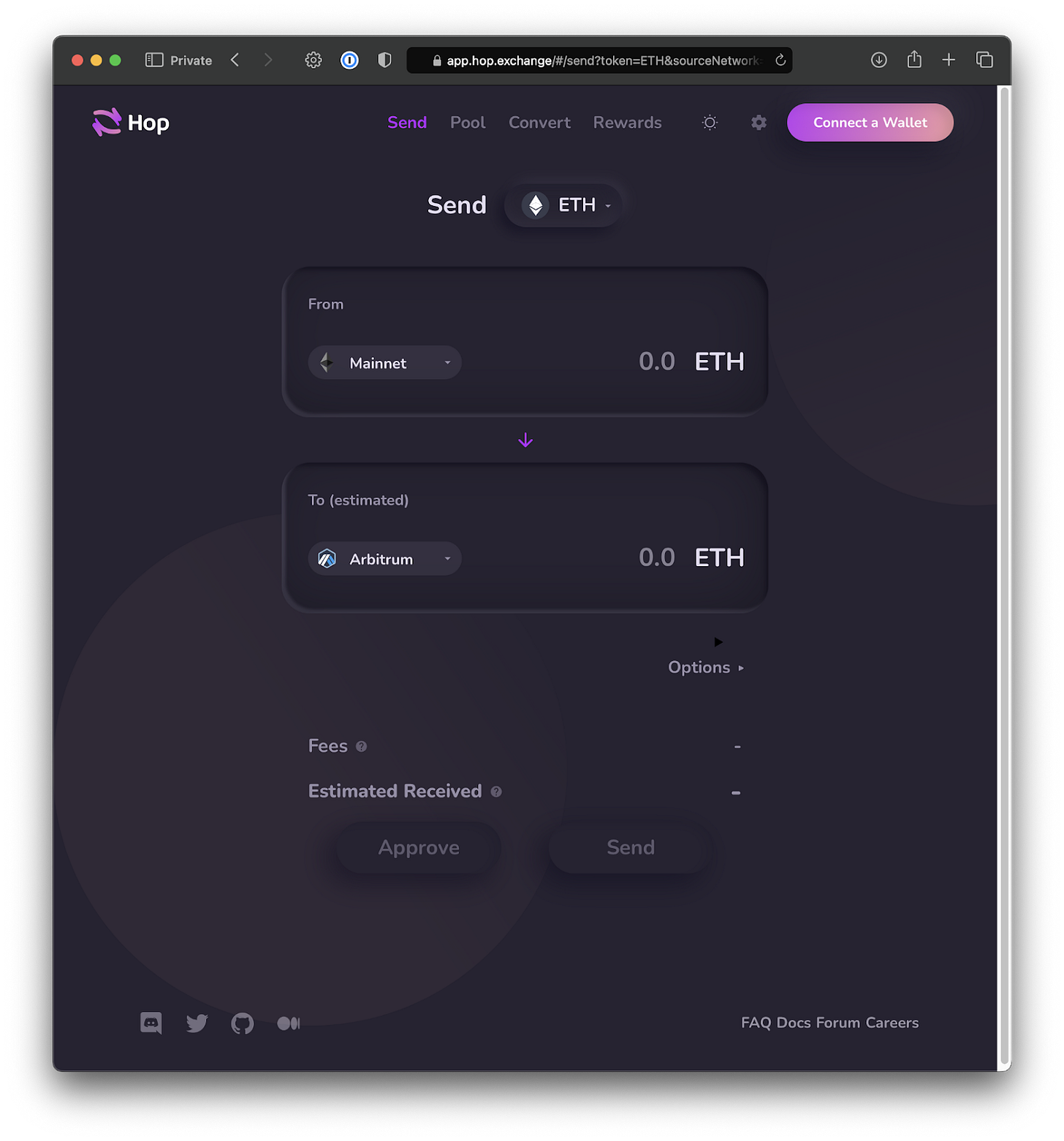 Across.to
Across.to is a cross-chain bridge for L2s and rollups secured by UMA's optimistic oracle. It is optimized for capital efficiency with a single liquidity pool, a competitive relayer landscape, and a no-slippage fee model.
It supports bridging to: Arbitrum, Optimism, Polygon and more.
Centralized Exchanges
Some exchanges, like Coinbase, make it possible to transfer funds directly from their service to a Layer-2. In the case of Coinbase, users can transfer assets directly to Polygon, or Optimism.
Check to see if your preferred exchange offers direct bridging of assets.
---
6. Keep it to yourself 🤫
Privacy is normal.
Expectations for personal privacy within crypto experienced a seismic shift in 2022. On August 8th, OFAC designated Tornado Cash—an open-source, decentralized software project that restores some privacy for Ethereum users—as being a sanctioned person, entity, or organization with which US citizens cannot conduct business.
Privacy is normal. Myself, and five other privacy advocates, incorporated that message into a lawsuit challenging those designations.
After our Coinbase-funded lawsuit was announced, other organizations–including CoinCenter–filed lawsuits challenging OFAC with similar claims. If privacy is important to you, then there's a lot to be excited about in 2023.
Let's look at:
Zero-knowledge proofs (ZKPs)
Privacy-preserving dApps you might use in 2023
Zero-Knowledge Proofs (ZKPs)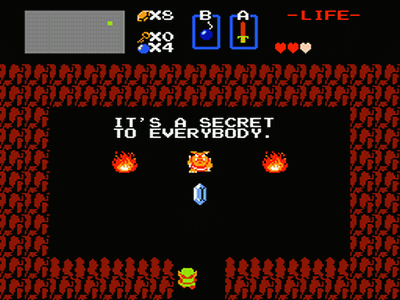 In 2021, Vitalik described zk-SNARKs as "the most powerful cryptographic technology to come out of the last decade." For a thorough explanation of zk-SNARKs, I recommend reading his many articles; however, the gist is: the time it takes blockchains – such as L2 rollups – to generate their cryptographic proofs decreases, while the standards of privacy for users increases.
In 2023, a helpful resource for what's happening in, and around, ZKPs is the Privacy & Scaling Explorations research group. On Twitter, they are @PrivacyScaling.
Privacy-preserving dApps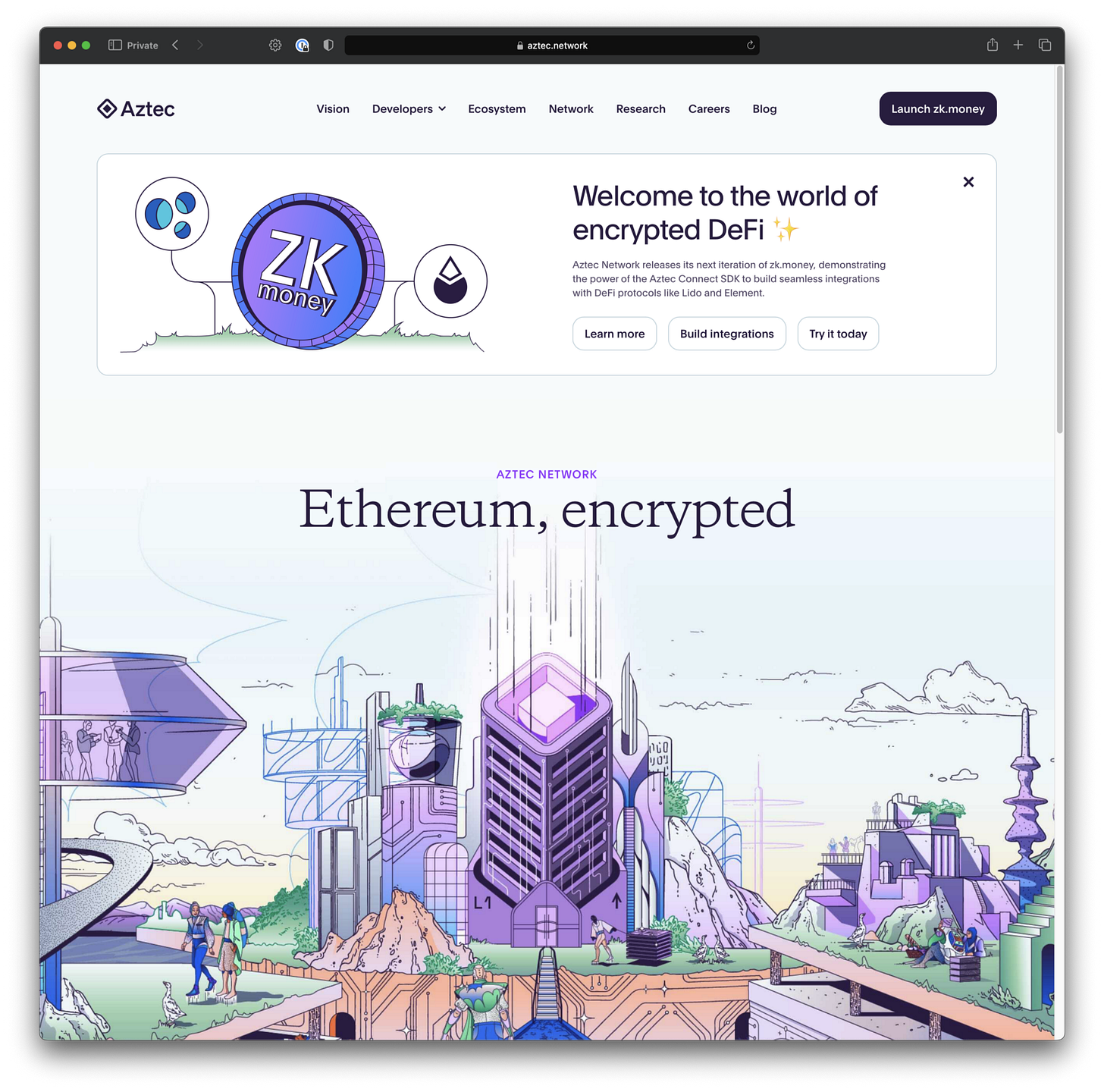 Aztec Protocol offers a toolkit for developers which enables decentralized applications to access privacy and scale. (Tap into Bankless' article on how to use DeFi priviately with Aztec Protocol).
Aztec's own product, zk.money, is a private transfer protocol that  Ethereum users can use to shield tokens and protect their transaction data from the public.
Shielding a token means having it under a zkSNARK shield that protects the user's privacy. Sending and receiving a token is anonymous, and does not publish any of the transaction's data publicly.
---
Conclusions - A New Year 🥳
Resolutions can help people feel more in control of their lives, give them a sense of accomplishment, and improve their overall well-being.
After last year's circumstances involving FTX, Luna – and all manner of other challenges that occurred within our industry – it's my hope that taking on any of the above suggestions will form meaningful habits in your daily Crypto routine.
Here's to making 2023 your safest, and happiest, year yet.
---
Action steps
---
Author Bio
Kevin Vitale is Principal Crypto Engineer at GridPlus. He's also a blockchain network engineer in the Ethereum ecosystem.