Ethereum
,
How Tos
,
Investing
5 Staking Opportunities for Beginners
Welcome to your staking starter kit.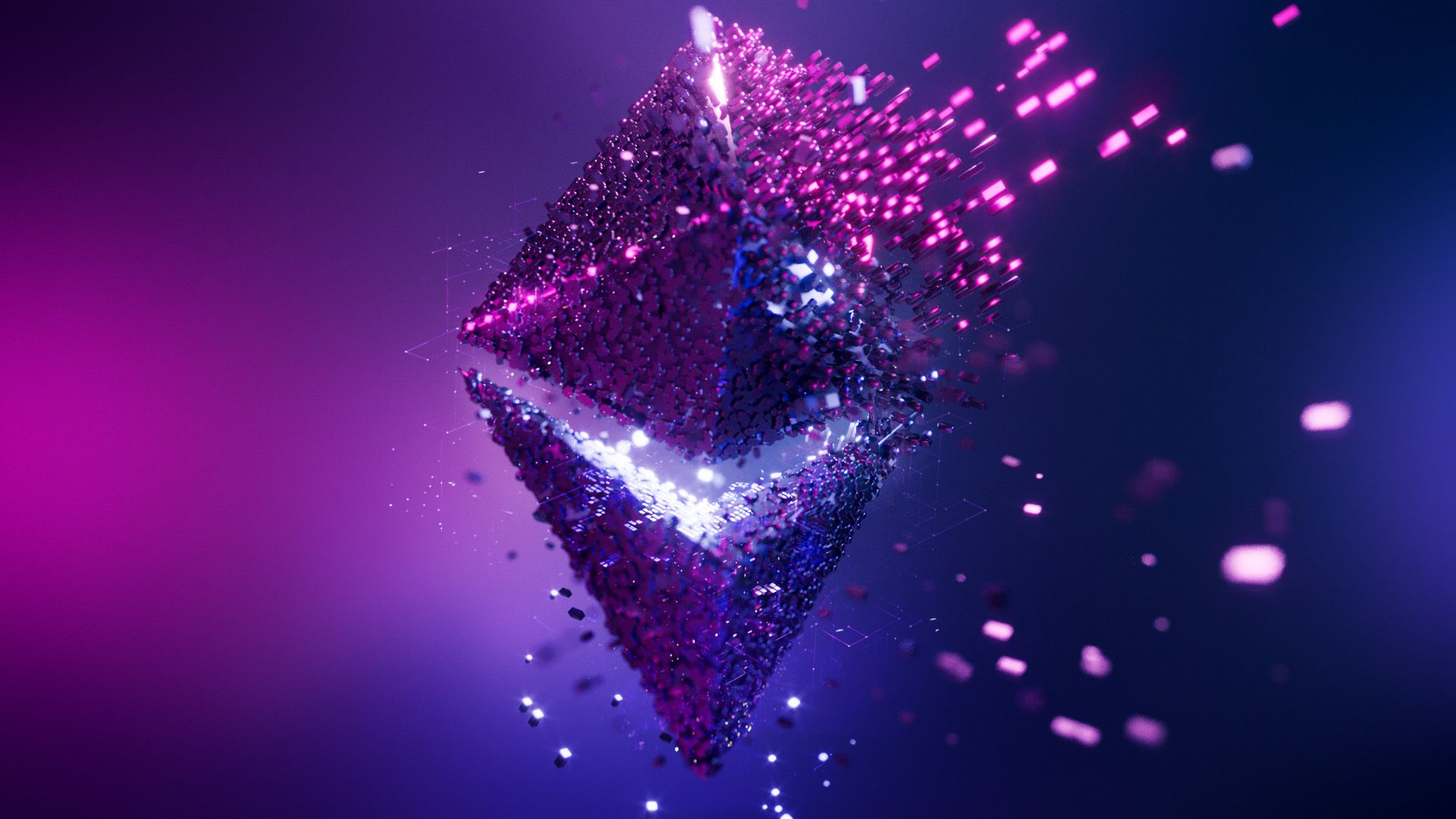 Dear Bankless Nation,
We've been talking an awful lot about staking after Ethereum's most recent upgrade, but if you've yet to take the plunge, below we've collected five beginner-friendly staking opportunities just for you!
- Bankless team
---
Bankless Writer: William Peaster
With ETH staking withdrawals now live, the verdict is in: Ethereum staking is fully open for business! Additionally, the Ethereum liquid staking sector is more teeming than ever. For today's write-up, let's walk through the 5 most interesting ETH staking opps for beginners in case you've been on the sidelines and are now ready to spring your ETH into action!
Goal: Learn about beginner-friendly ETH staking opps
Skill: Beginner
Effort: 30 mins to start
ROI: Putting your ETH to work for you!
---
5 ETH Staking Opps to Watch Out For
I've previously written about how to use plug-and-play hardware or custom-built rigs to become an ETH staker, but for many people who aren't technically inclined, these approaches to ETH staking remain too daunting.
Here, cue in liquid-staking derivatives (LSDs).
An ETH liquid staking token is an ERC20 token that represents a claim on staked ETH. The idea? You buy or mint such a token, your underlying ETH gets organized into staking pools, you then just hold your LSD and thus rack up staking rewards over time.
Of course, the big draw here is that these tokens offer a simple "buy-and-hold" approach to ETH staking. This way, you don't have to run your own hardware or maintain a personal staking setup over time, you simply unstake by selling your LSD holdings when you're ready.
Where to start though? The good news is that Ethereum's liquid staking scene is more teeming than ever, so you've got options, and every project brings a little something different to the table. Below, let's hone in on five of the most beginner-friendly liquid staking opps that you can consider!
1. 🌱 Gitcoin Staked Ethereum Index
Current estimated APY: 2.3%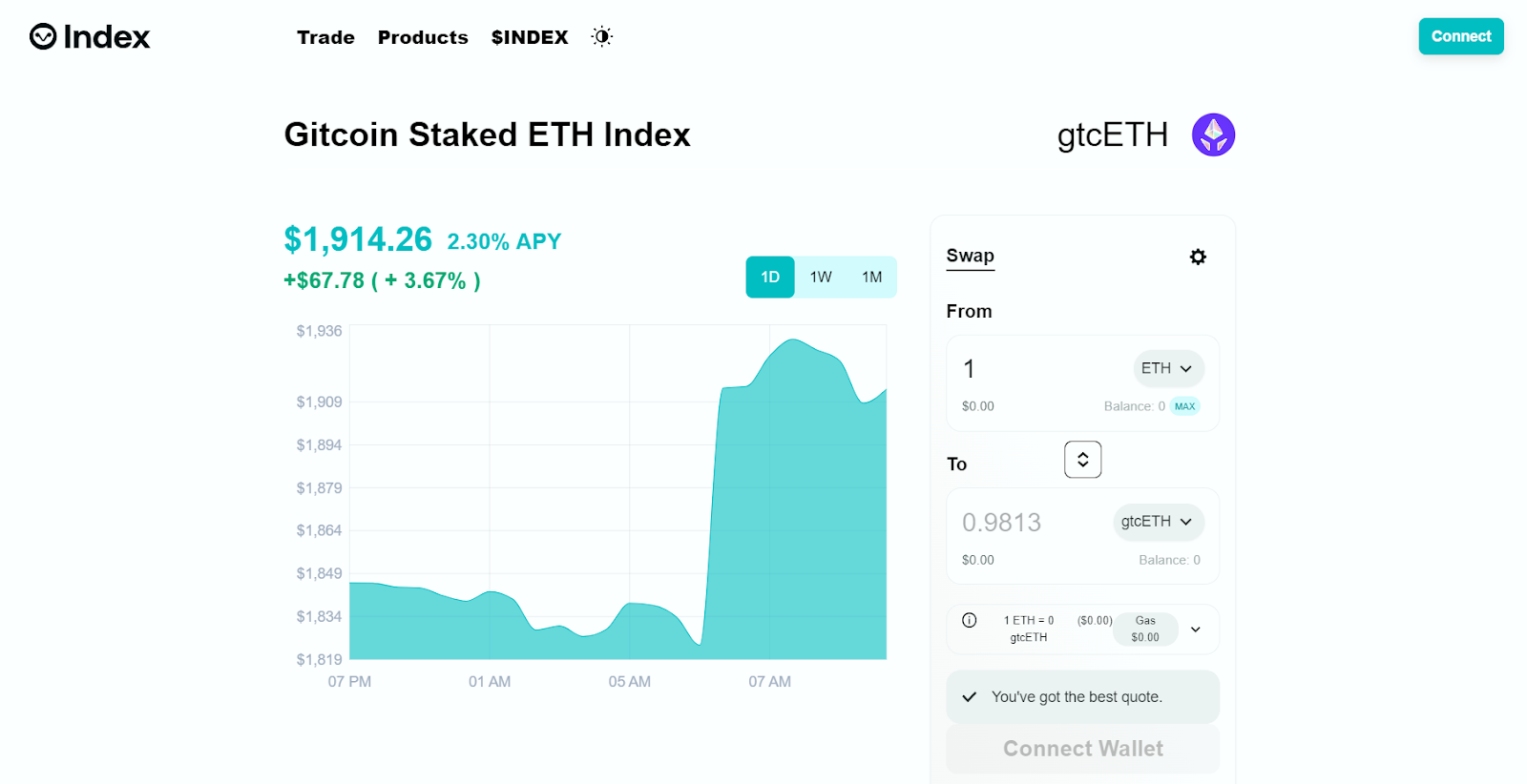 The Gitcoin Staked ETH Index (gtcETH) is an index token consisting of leading Ethereum liquid staking tokens that is designed to support public goods funding on Ethereum.
Built on Index Protocol, gtcETH uses the same infrastructure as other Index Coop products. The token is currently composed of 44.1% rETH (Rocketpool), 29.9% Wrapped stETH (Lido), and 26% sETH2 (StakeWise). It generates revenue for Gitcoin through a 2% annualized streaming fee, the majority of which goes to Gitcoin, providing a steady source of funding for public goods as a "regen" complement to Gitcoin Grants.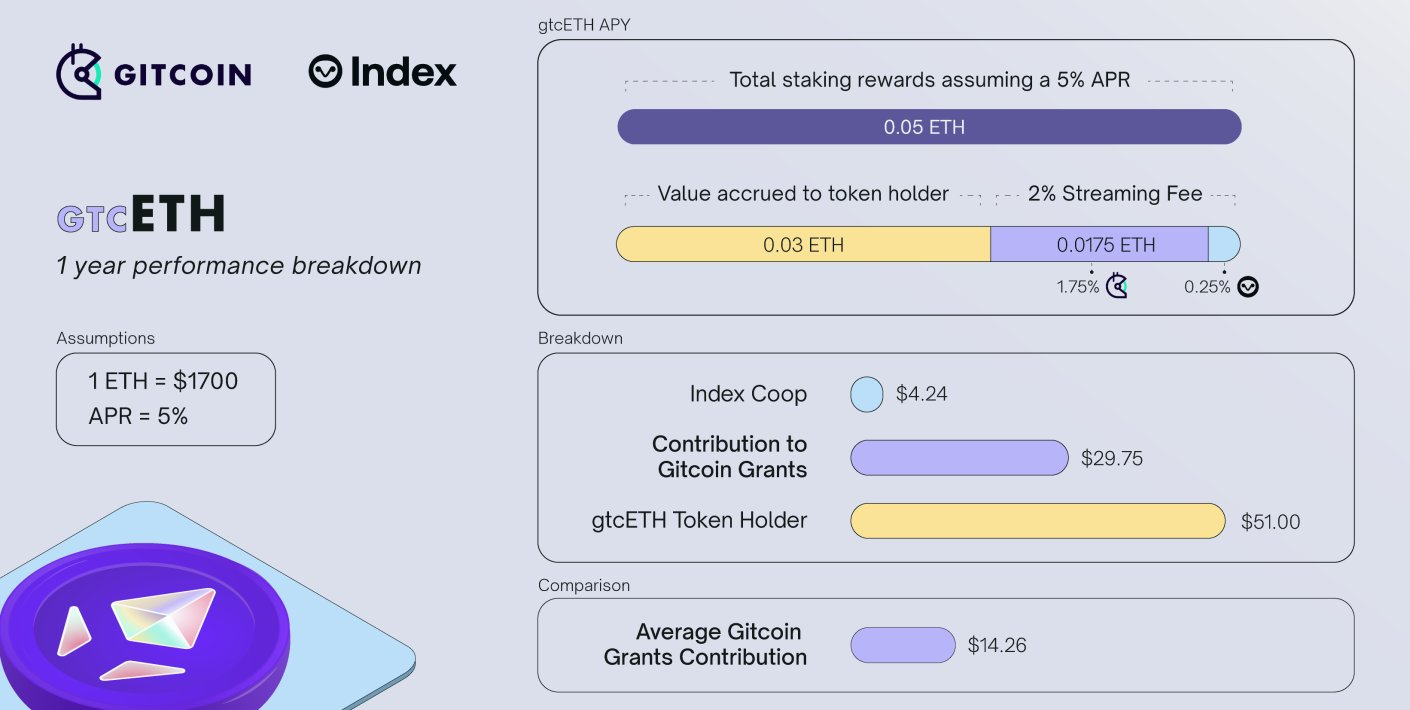 While the yield of gtcETH isn't as high as what other liquid staking projects are offering right now, it allows users to simultaneously fund Ethereum public goods, earn staking returns, foster decentralization among LSD protocols, and get diversified exposure to these tokens through a single straightforward index.
If these benefits are of any interest, you can buy or sell gtcETH on the Index Coop app using the provided swap interface. Right now, 1 ETH fetches 0.9813 gtcETH. Note that gtcETH is not a rebasing token, as staking rewards are designed to be reflected in its increasing price over time.
2. 🌐 Diversified Staked Ethereum Index
Current estimated APY: 4.3%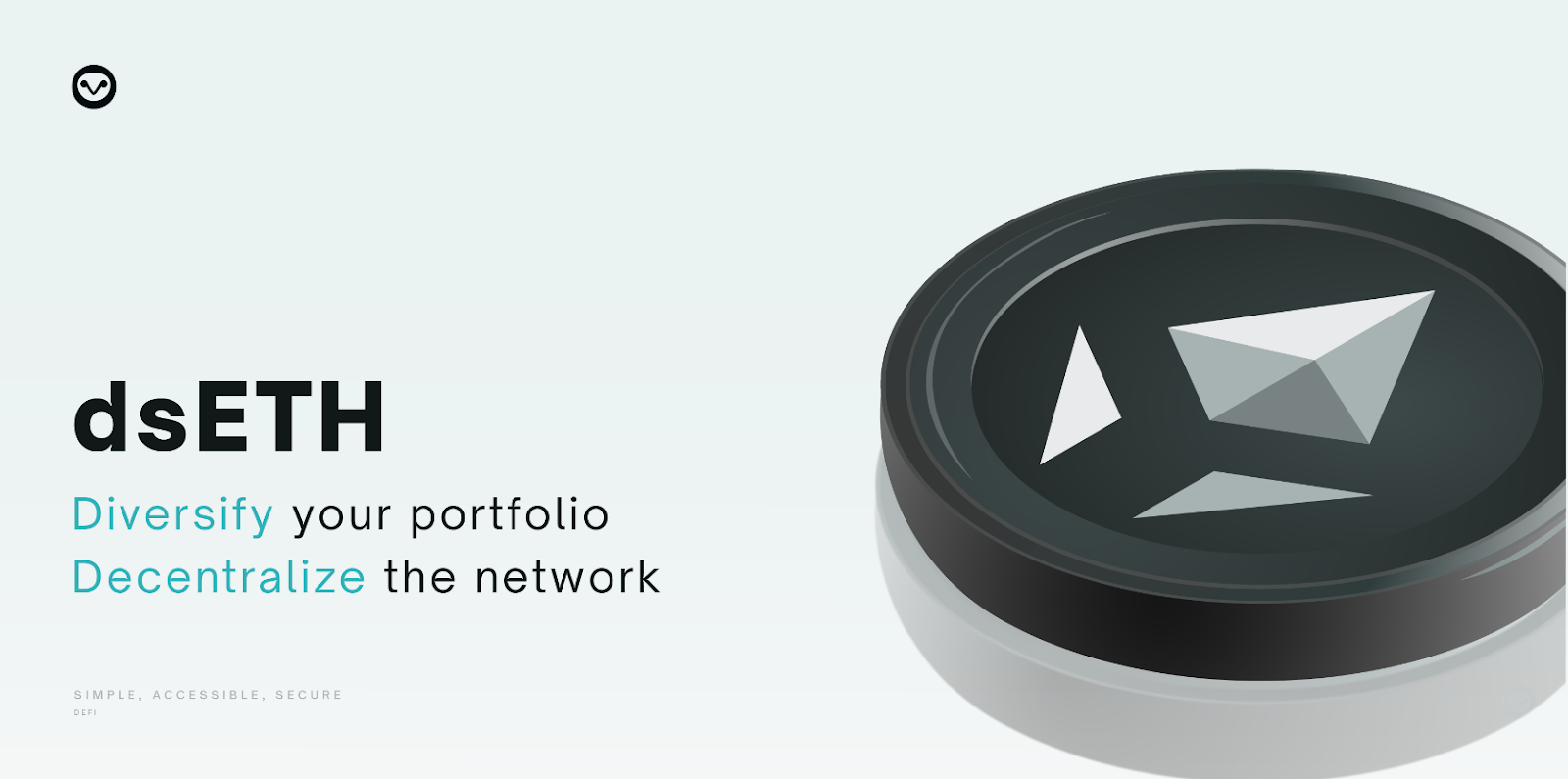 Like gtcETH, the Diversified Staked Ethereum Index (dsETH) is another index token facilitated by Index Protocol that tracks ETH liquid staking tokens. The difference? dsETH eschews the public goods funding element and thus passes along more returns to holders, currently to the tune of 2% more APY.
At the moment, dsETH tracks rETH, wstETH, sETH2, and the token is open to future inclusions if new LSDs meet the index's criteria. As such, dsETH promotes decentralization and offers holders reduced price volatility compared to holding a single liquid staking token. Note dsETH is also not a rebasing-style token and reflects staking rewards with price appreciation over time.
To try dsETH, you can buy or sell the token on the Index Coop app. 1 ETH will currently buy 0.9787 dsETH.
3. 🚀 Rocket Pool rETH
Current estimated APR: 4.87%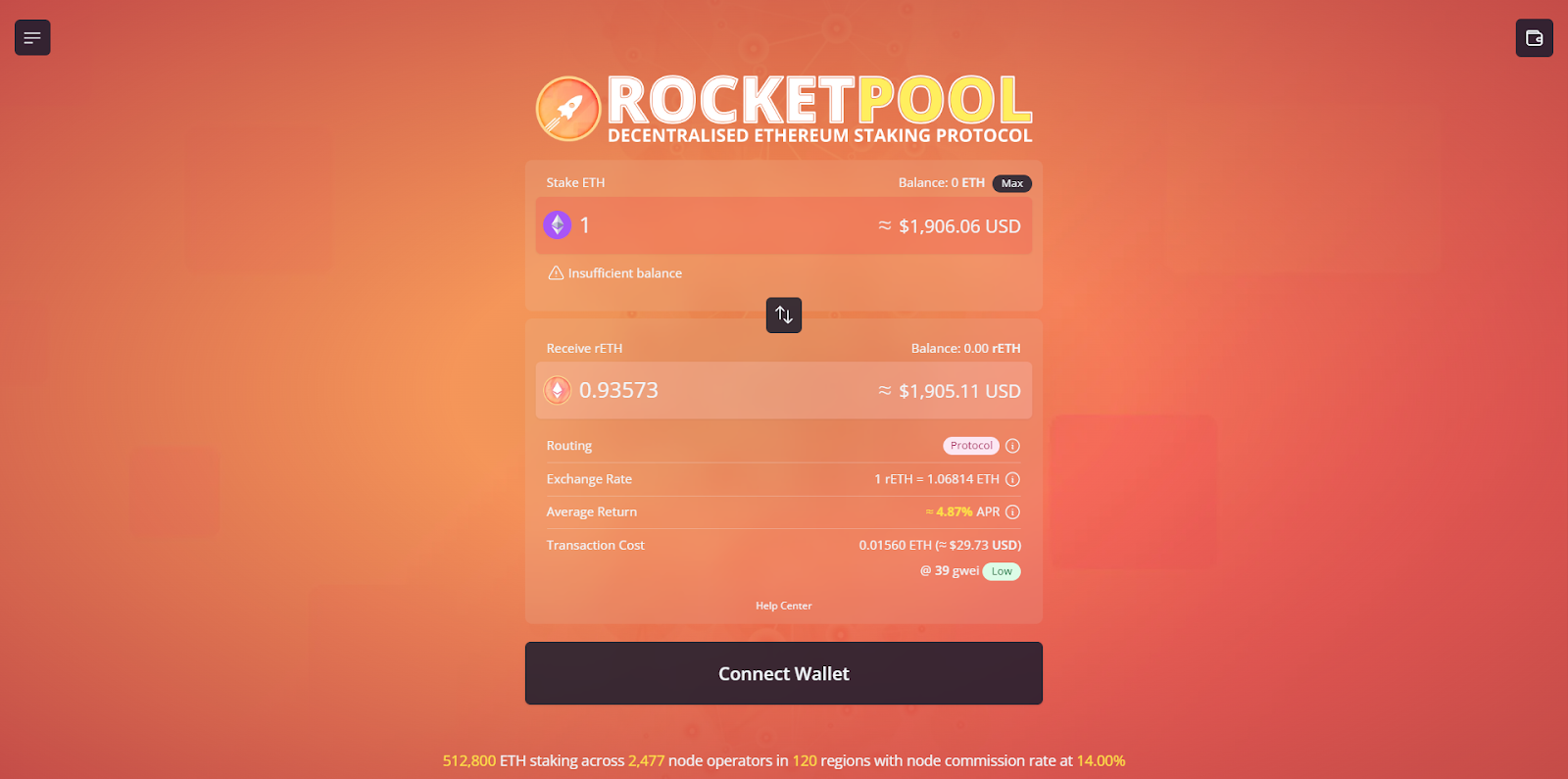 One of the most proven and decentralized ETH liquid staking protocols around? Rocket Pool.
Beyond its status as a rising star for Ethereum, Rocket Pool's current 4.87% APR rate also makes it one of the best-yielding ETH staking projects in the game right now.
That said, what's facilitating that yield at the heart of Rocket Pool is rETH, i.e. the project's tokenized representation of staked ETH that also accrues value via earned staking rewards over time.
Accordingly, staking through Rocket Pool is as straightforward as going to stake.rocketpool.net, inputting the amount of ETH you want to stake (must be over 0.01 ETH), and then using the provided interface to swap into rETH. Presently, 1 ETH will fetch you 0.9357 rETH, but look for that exchange rate to be dynamic as the Rocket Pool protocol facilitates more staking rewards.
4. 🥩 StakeWise sETH2
Current estimated APR: 5.4%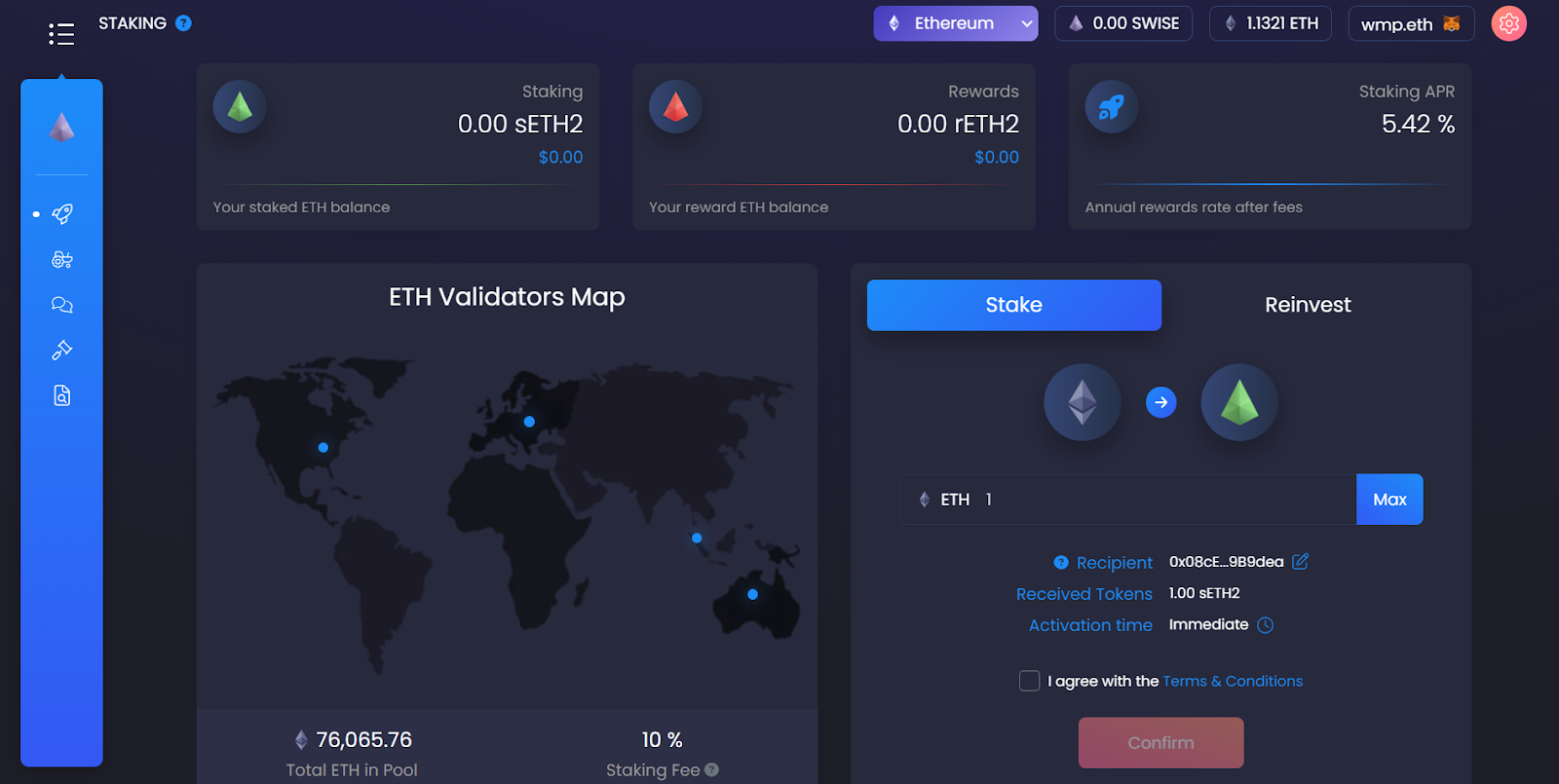 StakeWise is another user-friendly Ethereum staking service on the rise. The project's flagship product is StakeWise Pool, a non-custodial staking solution where people can pool their staked ETH with others.
Deposits into this system are tokenized on a 1:1 basis into sETH2, a tokenized representation of staked ETH. Since there is no dynamic exchange rate here, StakeWise uses a separate "rETH2" token to represent staking rewards, and these are distributed starting 24 hours after an initial staking deposit has been made.
Upon the release of StakeWise V3, which is slated to be released in the near future, users will be able burn their sETH2 and rETH2 directly in the StakeWise app to claim their underlying ETH and rewards. Until then, users are advised to use decentralized exchanges like Uniswap to swap their sETH2 or rETH2 into other assets.
5. 🦾 Frax Ether sfrxETH
Current estimated APR: 6.55%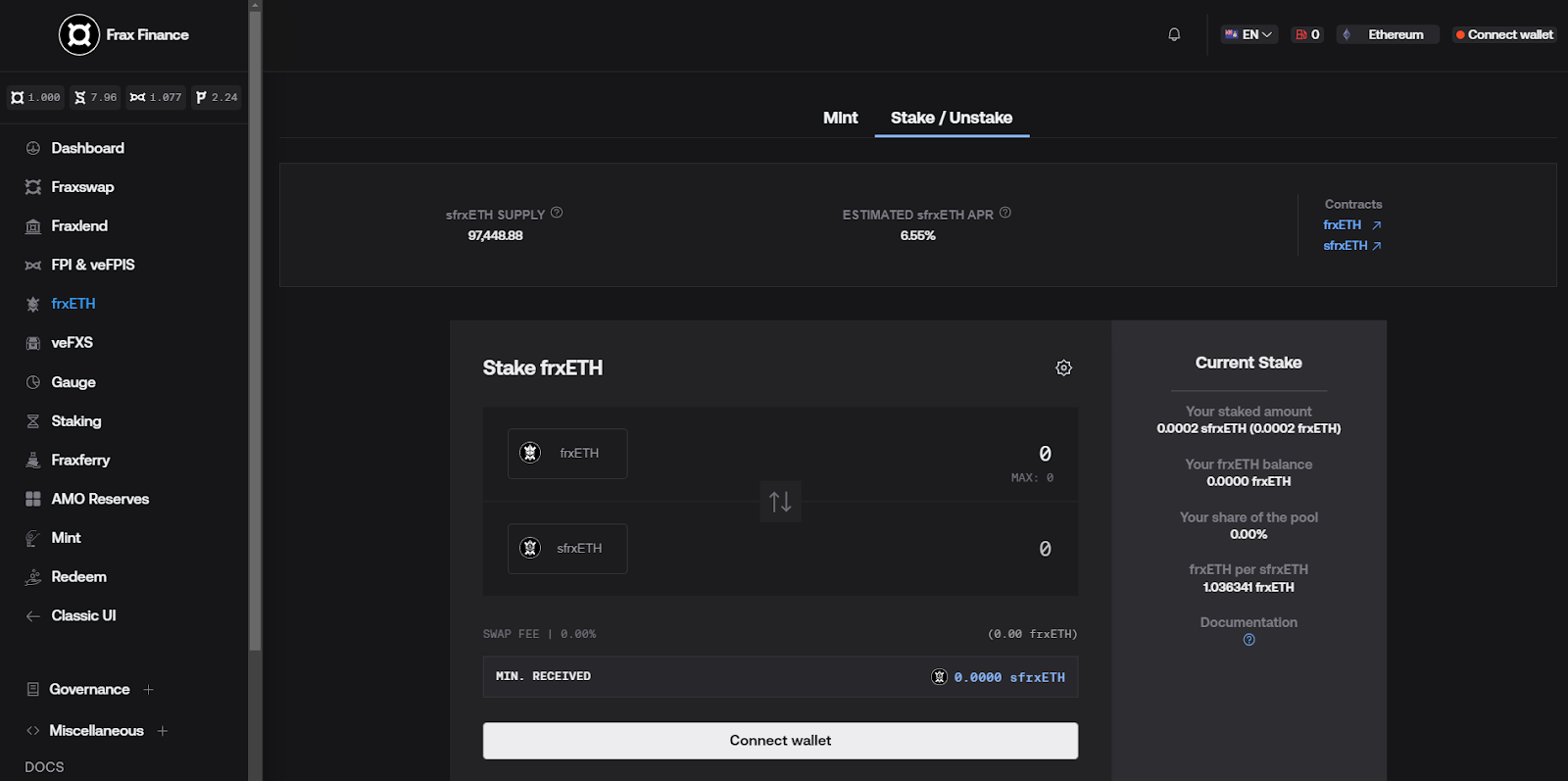 Frax Finance, the issuer of the FRAX stablecoin, has ventured into liquid staking with the introduction of its Staked Frax Ether (sfrxETH) token. Since its launch, sfrxETH has rapidly gained traction and now accounts for 1.99% of LSD market share, making it the fourth-largest token in its category.
The design of Frax ETH is akin to StakeWise V2, where stakers receive two tokens: frxETH, which represents their underlying ETH deposit, and sfrxETH, which accumulates staking rewards. This approach offers Frax ETH stakers enhanced capital efficiency by allowing them to use frxETH in DeFi protocols to generate additional yield.
At the moment, sfrxETH is yielding an estimated 6.55% APR, making it the most profitable liquid staking token currently. If you're interested in staking through Frax, you'd start by minting frxETH from ETH and then swapping frxETH for sfrxETH on the Frax app. 1 frxETH currently fetches you 0.9646 sfrxETH for reference.
Zooming out
With the expansion of Ethereum staking and the growing liquid staking sector, beginners now have various accessible and lucrative options to put their ETH to work.
The five ETH staking opportunities mentioned above provide a mix of simplicity, yield potential, and diversification, tailored to suit different preferences and risk appetites.
Whether you're interested in funding public goods, fostering decentralization, or maximizing returns, these beginner-friendly staking solutions offer a convenient way to participate in Ethereum's thriving ecosystem while earning rewards on your assets.
Action steps
🆕 Try beginner ETH staking opps: consider Index Coop's ETH staking indexes or Rocket Pool, StakeWise, or Frax Ether if you're beginning your staking journey
️⛓ Check out new L2s: see last week's write-up on 5 Upcoming L2s to Watch