You're missing it.
Imagine you had a dream team of DeFi analysts...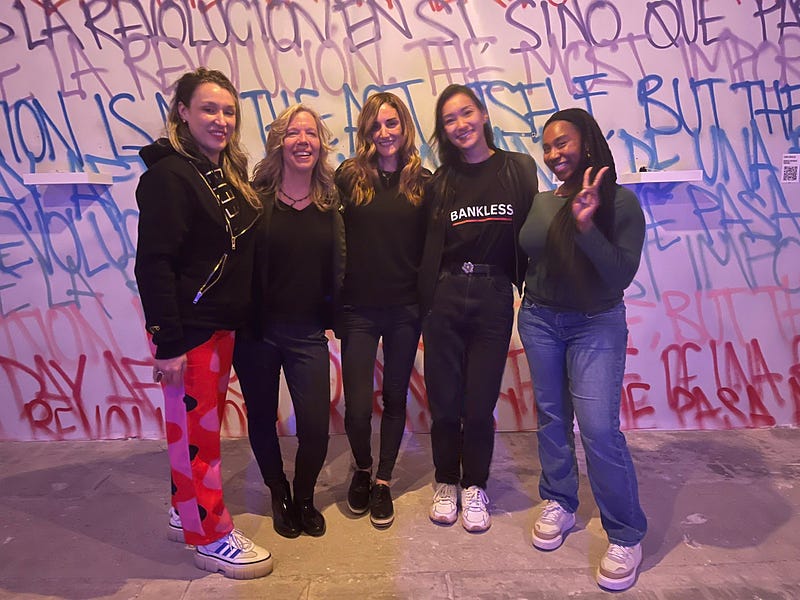 You're missing the full superpowers of your Bankless subscription. I know this because you're still a free subscriber.
Imagine this…
Imagine a dream team of DeFi analysts working full time for you.
Every month they'd produce a simple list:
Tokens to buy
Tokens to sell
Tokens to hold
You'd get Token Ratings delivered to you the first Friday of every month. Every rating backed by expert analysis. So concise you could read it in 15 mins.
I can't afford this.
You sure?
Cause we're now delivering this to Bankless Premium Members for $22. 🤯
Upgrade now to get monthly Token Ratings through our brand new Alpha reports 🚀
A DeFi dream team in a box.
---
Go Premium to unlock Token Ratings in our monthly Alpha Reports. $22. Insane ROI.
---
What's in an Alpha Report?
Token ratings (what should I buy/sell/hold?) 📊
Market themes (what catalysts should I watch?) 📈
DeFi at a glance (what's the health of the DeFi market?) 👀
These are our best DeFi ideas for the month distilled into a single 15 minute read.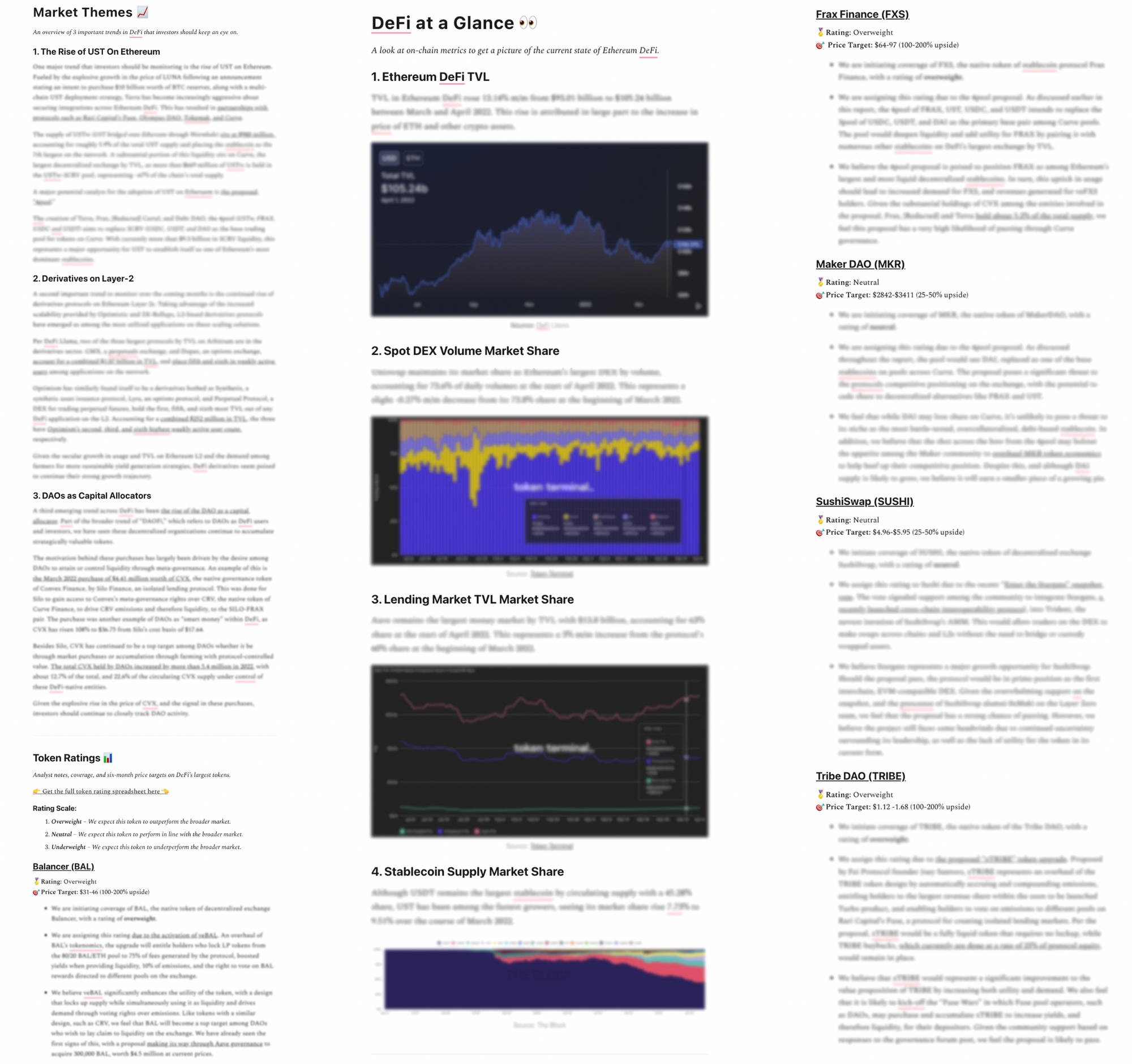 You could try to do this research on your own but ask yourself…
Do you have time to track DeFi as closely as we do?
And could you do it for $22?
Think about it.
Unlocking even one good idea can pay for your subscription 100 times over.
---
I need this in my life. Let's lock this in at $22. Upgrade me to Premium. (pay w/ crypto)
---
What else is included with Premium?
Everything you need for your bankless journey.
The Airdrops Guide alone can potential turn $22 into $7,500 or more…
Did you get the Element Airdrop listed on our guide last week?
Cause it was listed in the Airdrop Guide!
Stop missing opportunities.
Read why this Premium Member says Bankless is the Best Investment he's ever made in crypto…
---
You've read what people say.
You know Premium is worth it.
You know you're missing opportunity.
Today it's time to unlock the Alpha Report and join the party. 🥳
---
---
Can't wait to see you on the other side. Make sure to introduce yourself in the Bankless Discord when you join. 🚀
- RSA
Spot the millionaire. 🔎