NFTs
You Down with NFTs?
OpenSea's winning over new users, Sorare raises $50M, CryptoPunks floor hits 21 ETH, & more!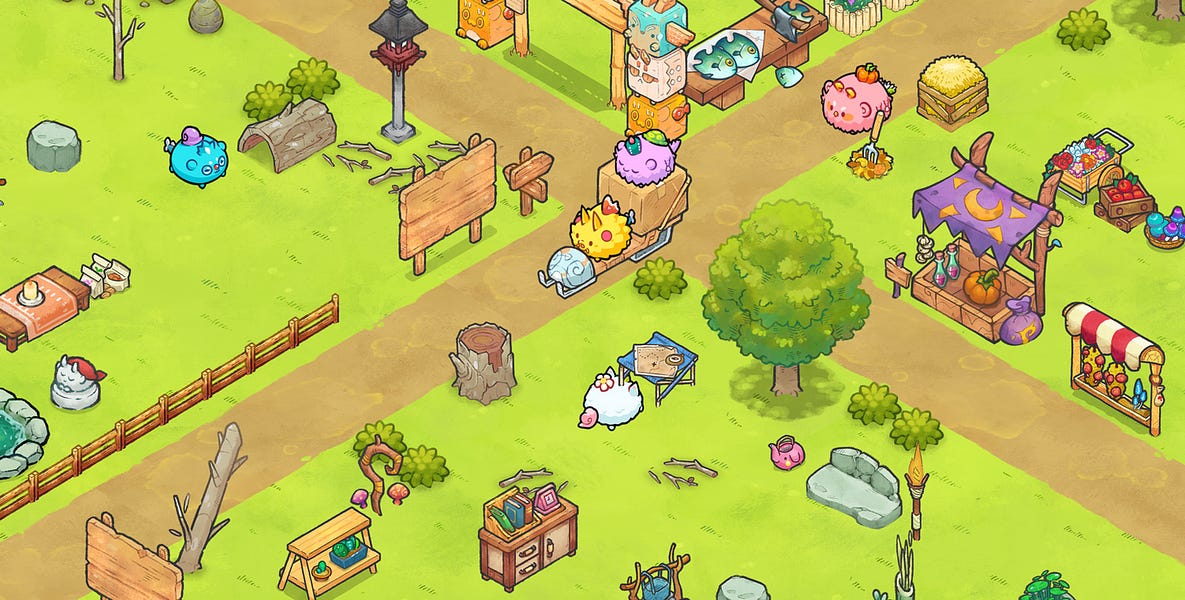 Dear Bankless Nation,
"You down with NFTs?"
With the influx of mainstream attention, you might have a friend or even a few asking you about NFTs lately. That's great! Welcome to the limelight, right!
These are powerful and revolutionary times, of course, but this space can also have a steep learning curve for beginners. Your stewardship, insights, and patience can have a real impact on helping these newcomers become valuable contributors to the NFT ecosystem for years to come!
That's what it's all about, at the end of the day: spreading the good word on NFTs and getting more people to directly benefit from them. We're all something of teachers from here on out, accordingly.
-WMP
---
🏆 Digital Collectibles
CryptoPunks saw incredible volume this week. In fact, over the last 7 days CryptoPunks experienced $42.6M worth of sales. Per NonFungible, that's impressively over half the OG NFT project's all-time volume to date, i.e. $83.8M!
Also, the CryptoPunks price floor is now ~21 ETH …
Museum of NFT Art curator Giannis Sourdis listed Proof of Beauty (POB) #541, a generative artwork representing the genesis CryptoKitties transaction, for 42 ETH on OpenSea.
Speaking of CryptoKitties, how do you actually value one? DappRadar just published a helpful primer.
The Chainfaces boomed over the past few days as an influx of collectors started diving into the on-chain collectibles project.
🎨 Cryptoart
The auction for Beeple's EVERYDAYS — THE FIRST 5,000 DAYS NFT began through legendary auction-house Christie's. At the time of writing, the standing bid was $2.2M with another two weeks to go!

Beeple also just saw his Nifty Gateway piece CROSSROAD sell for $6.6M to an anonymous collector!

The standing bid on FEWOCiOUS's SuperRare piece The Innovator's Dinner is 639 ETH ...
Dmitri Cherniak's generative art series Ringers via Art Blocks has now seen +$1M in volume after launching less than a month ago. Earlier this week, I interviewed Cherniak for Metaversal to get his insights on the rise of Ringers.
Artist Trevor Jones brought the boom to NiftyGateway yesterday, too …
🕹️ Blockchain Games
Axie Infinity published its February Dev Update report. Some highlights: the NFT game now has +20k daily active users and +30k Axie holders!

Global fantasy ⚽ game Sorare just raised $50M in a Series A funding round. The game also just partnered with NFT loot drop project NFTBoxes, meaning Feb. 2021 Box holders will each receive a Sorare player card!
🌐 Virtual Worlds
The WIP Meetup had another great cast of speakers this week, per usual!
Layer-two (L2) wearables powered by Polygon (formerly Matic) have almost arrived in Cryptovoxels.
The CoinGecko team hosted a virtual meetup in Decentraland ...
🛒 NFT Marketplaces
Entrepreneur and investor Justin Kan is auctioning off a series of YouTube videos on OpenSea. The bids are flowing in so far!
💎 DeFi x NFTs
Putting EulerBeats reserve ETH to use in Balancer V2 to earn print holders yield? Now there's a thought …
Decentralized trading platform Slingshot kicked off its "Race to Closed Beta" contest, with its top three performers earning NFT prizes.
The Graph held its first NFT Subgraph Community Call, where developers "building NFTs with The Graph discussed their projects, subgraphs, and how the community can keep improving the protocol to support NFTs"
---
Action Steps