What's the best investment in crypto?
You have 7 days to lock it in...⏰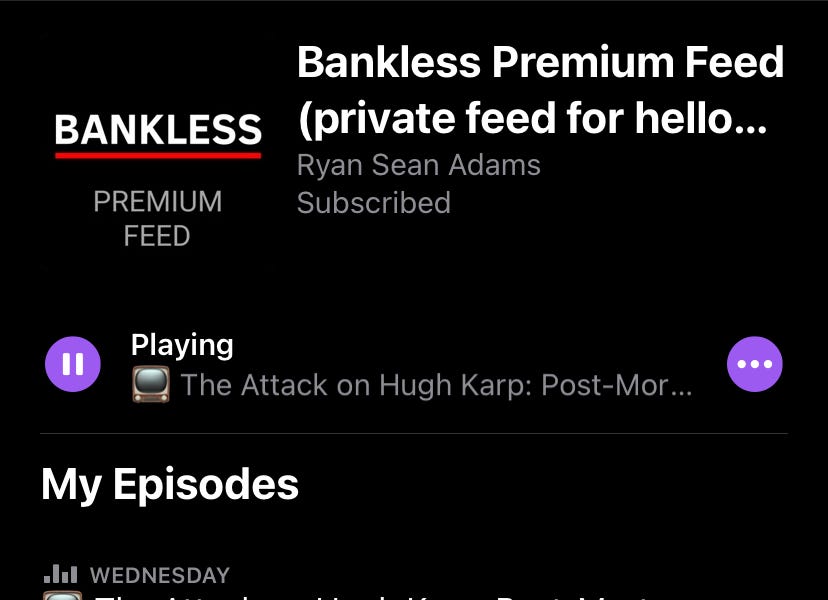 Friend & Sponsor
Across

- Across.to is the bridge you deserve
Crypto up 110% this year.  This is the crypto repricing event we predicted. 🚀
And people keep asking me—what's the best investment in crypto?
My answer never changes.
The best investment in crypto is the one you make in yourself.
You're on the free version of Bankless…so I know you know this. But you're still missing the biggest level ups to maximize this historic bull run—double down on yourself by becoming a Premium Member.
It's time.
I'll review what Premium Members get in a second but first you should know…
You have 7 days to lock this in… ⏰
---
On March 1 the Bankless Program increases from $12 to $22 per month. Lock in pricing now!
---
Here's what Premium Members get:
---
Oh…and here's something amazing we just added:
Alpha Alerts are member only email alerts we send when there's a big opportunity for immediate ROI. 📢  You won't want to miss these.
I'm incredibly excited about these new Alpha Alerts. We send them anytime there's a big crypto opportunity so you know first. Each alert is event-based, time-sensitive, and provides you immediate ROI.
These can often pay for the subscription many times over.
This one from earlier this week generated $3k for many members! 🤯

👇
Weekly market opportunities, alpha alerts, a Premium podcast feed, and a community of experts to level-up with…
What's this cost? $12…the price of a Netflix subscription.
Hilariously undervalued.
The price goes up in 7 days.
---
Membership is $12 / month & the ROI is insane. (price goes to $22 in 7 days). Do it!
---
You can wait on this…but just like crypto it'll cost you more later! If you become a member now you'll lock in this price for life. (Btw, you can pay in crypto here)
Can't wait to see you on the other side. Make sure to introduce yourself in the Bankless Discord when you join.

- RSA
P.S. The Premium Podcast alone makes this worth it. Here's what you missed last week…