Daily Brief
Welcome to Airdrop Hunter
A treasure map through the wilderness of crypto and DeFi.
🔒
Security Tip: Bankless only sends emails from the @bankless.com & @bankless.ghost.io URLs!
Dear Bankless Nation,
Less than six months ago, we launched our new website. We promised big things ahead. Well, one of those big things is here.
✨ Today, we're launching Airdrop Hunter ✨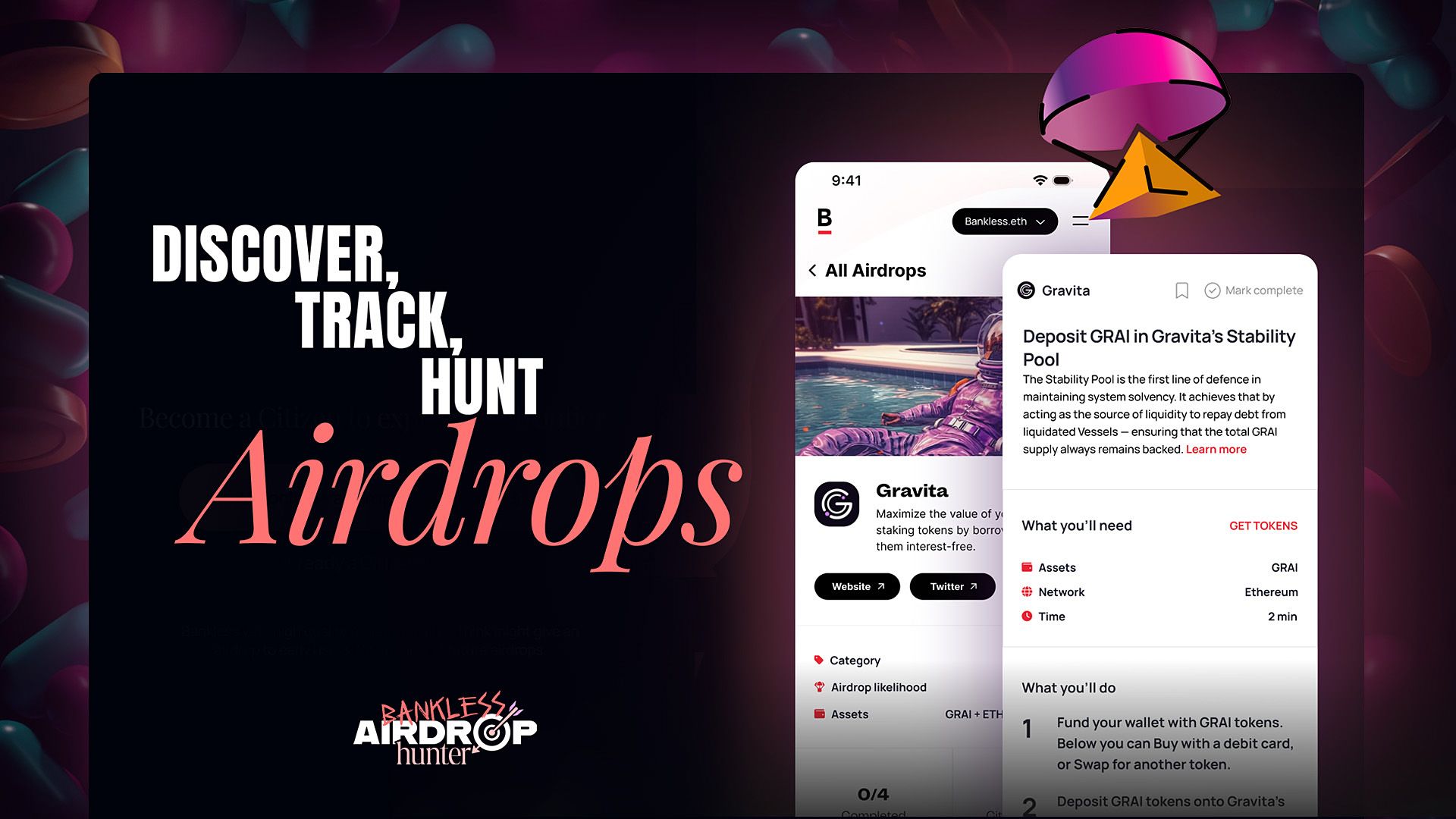 Crypto pays you to learn about crypto. Many of today's most popular protocols rewarded their earliest users with "airdropped" token allocations. Scoring these airdrops requires plenty of trial & error –  and time & money.
Airdrop Hunter, built for our paying Bankless subscribers, gives you a plan of attack for onboarding yourself to dozens of our highest conviction airdrop targets across the crypto landscape.
Remember how you felt when you missed the Arbitrum token drop and your friend on Twitter scored thousands of bucks worth of the new token?
Don't miss the next one.
Our research team lives airdrops. We've been helping Bankless subscribers score huge allocations for years. We know what to look for and how users have qualified in the past. We're not working with the protocols directly, but these are our best convictions and we have a very high hit rate.
In Airdrop Hunter, you can sort by difficulty, network or category and then find the app or network that you want to get active on. We then guide you through a number of Quests designed to onboard you to the protocol and help you make your mark onchain.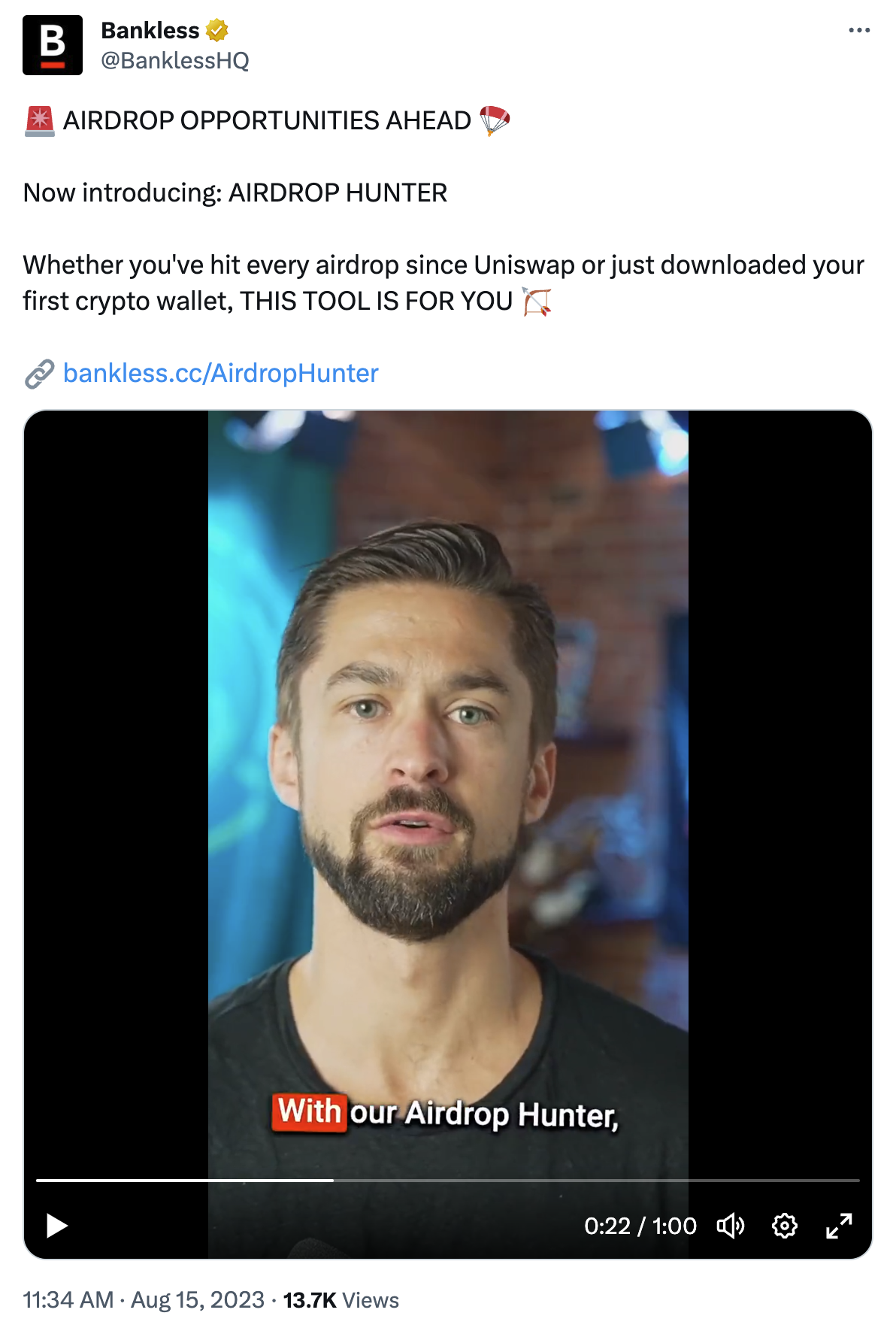 This isn't just a checklist for scoring airdrops (though it is that!) it's a map through the wilderness of crypto and DeFi, highlighting protocols and networks that we think are worth your time and attention.
Track record of predictions
Our subscribers have scored massive airdrops using our previous guides, and they're sharing their experiences in our exclusive Discord channels where you can find members sharing invite codes to new platforms or scheming up additional qualifying criteria. Bankless team members will soon be organizing Community Hunts where we bring subscribers together to advance through Quests in a live-streamed activity.
We're constantly researching how to find you more airdrop targets. The full-time analysts at Bankless are scouring the crypto space, evaluating fresh alpha and adding new protocols and Quests to the Airdrop Hunter app every week.
Welcome to Hunt Season
It's a bear market. Crypto's fair weather friends are gone, but you're not. They'll be back, but by then, future top protocols will be ready to drop a new token and they will know who was here and active onchain.
Airdrop Hunter is here to make sure you're on that list.
- Ryan Sean Adams