NFTs
Welcome, Guild of Guardians 🧙
Gods Unchained creators Immutable back a new L2 NFT game!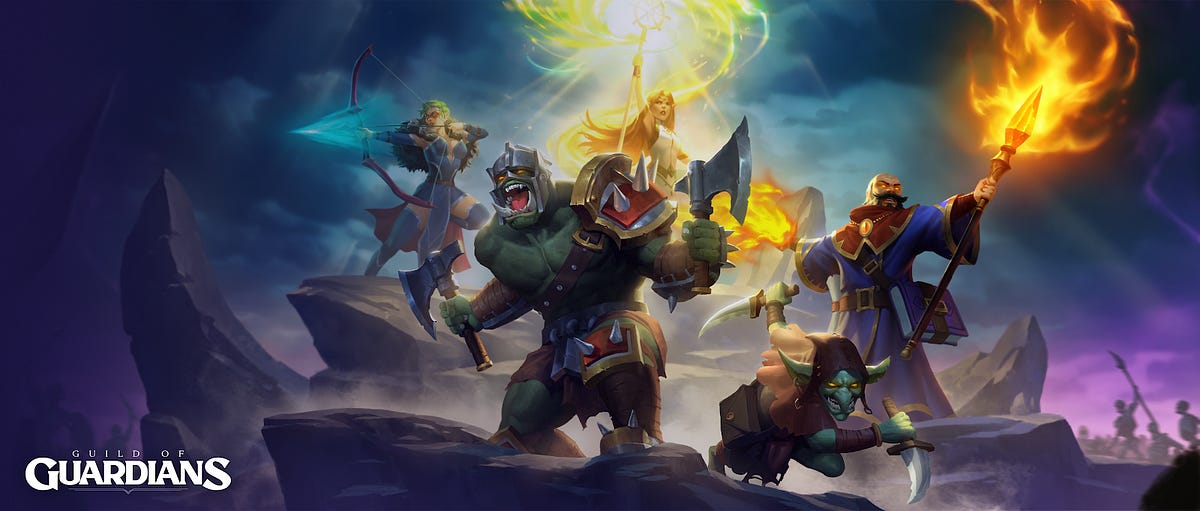 Friend & Sponsor
Across

- Across.to is the bridge you deserve
Dear Bankless Nation,
If you're into NFTs or just diving in now, chances are you've come across Gods Unchained, Ethereum's first hit NFT trading card game.
The title's seen over 560k transactions and nearly 7k ETH in volume to date, so its creators, the developers at Immutable, are certainly must-watch figures in this space.
Since last year, these devs have gone all-in on building out Immutable X, a layer-two (L2) scaling solution that can make NFT transactions instant and gas-free. Talk about much-needed, right!
To usher in this powerful new L2 platform, Immutable's also collaborating on a brand new NFT gaming franchise you need to know about, Guild of Guardians. Metaversal has the scoop 👇
-WMP
---
A Glimpse Into the Future of NFT Gaming …
How to scale NFTs so we can make transactions cheap and instant?
For DeFi, there are some L2 scaling solutions like optimistic rollups that are quite promising, as they offer general computation and thus let dapps readily port over their Solidity code.
But optimistic rollups are far from ideal for NFTs because in these early days they require considerable withdrawal periods. On the flip side, Zk-rollups can offer super efficient transactions underpinned by Ethereum's security out of the gate while also offering instant withdrawals, which is perfect for transacting around NFTs.
Accordingly, Immutable, the team behind the popular NFT trading card game Gods Unchained, unveiled last May its collaboration with StarkWare on Immutable X, a next-gen NFT exchange powered by Starkware's StarkEx Zk-rollups engine.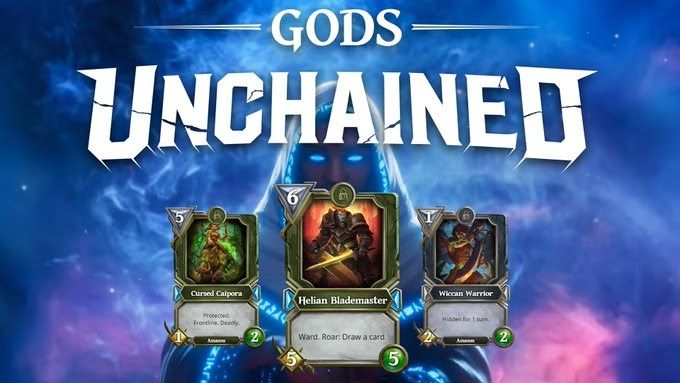 Source: godsunchained.com
Immutable X is a major project to watch in the NFT ecosystem, then, because it'll offer NFT users mainstream-esque transaction experiences while relying ultimately on the Ethereum blockchain's security.
The good news, too? We don't have to wait for Immutable X's scaling benefits much longer. As Immutable co-founder and president Robbie Ferguson told Bankless last month:
"I'm quite excited to say that within six weeks from now, the first Zk L2 transfer of an NFT will occur on Immutable X, and people will be able to do that. So it's definitely here. I've done demos where we're doing testnet integrations."
Yet it's not just Immutable X that's arriving, either. The Immutable team also just revealed to Metaversal it's backing a new NFT gaming franchise, which is going to be rolled out as one of Immutable X's first flagship titles: Guild of Guardians.
All Hail Ye, Guild of Guardians
Well poised to be the next play-to-earn phenom in the NFT gaming ecosystem, Guild of Guardians is the first-ever blockchain mobile RPG and will let "players to turn gaming passions into assets," Immutable has declared.
The team added they have high hopes for publishing Guild of Guardians, noting in a press release shared with Metaversal:
"You already know that 2021 is the year of the NFT — but this project is about something much bigger than that. We have a long journey ahead of us. Our goal is to be a long-term, world leading AAA mobile game and to create a world where gamers can play a mobile RPG for more than just entertainment."
To make this vision a reality, Immutable's not only leaning into their NFT expertise from their Gods Unchained efforts and into Immutable X's L2 scaling infrastructure, they're also partnering with Stepico Games, a Ukrainian mobile games studio whose franchises have grossed over 5M downloads to date and who will capably take the reins on developing Guild of Guardians.
This trifecta — Immutable, Immutable X, and Stepico Games —has the title set to be an early trailblazer for Ethereum's L2 NFT games of the future.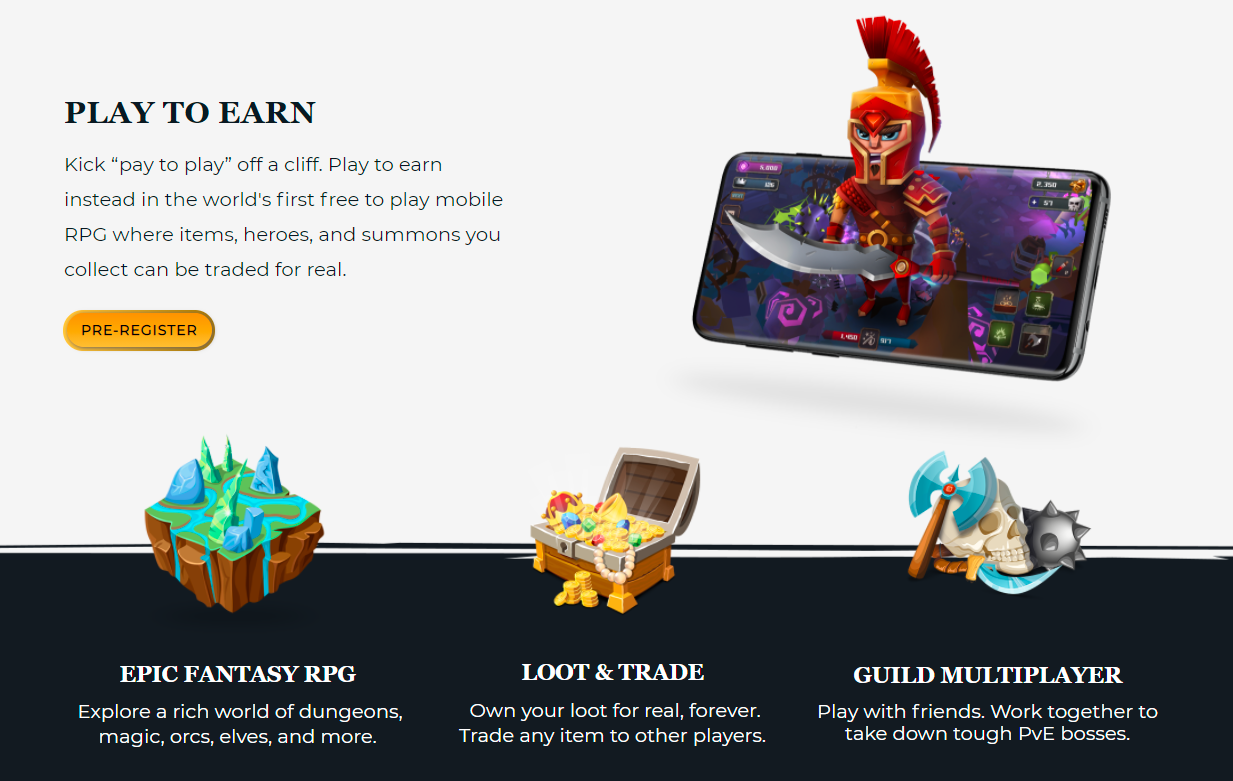 Source: guildofguardians.com
As for what's next, Immutable X is just around the corner now in being just a few more weeks out. Beyond that, Immutable tentatively plans to launch the Guild of Guardians pre-sale by the end of Q2 2021 and then kick off the game's alpha release by the end of this year or circa Q1 2022.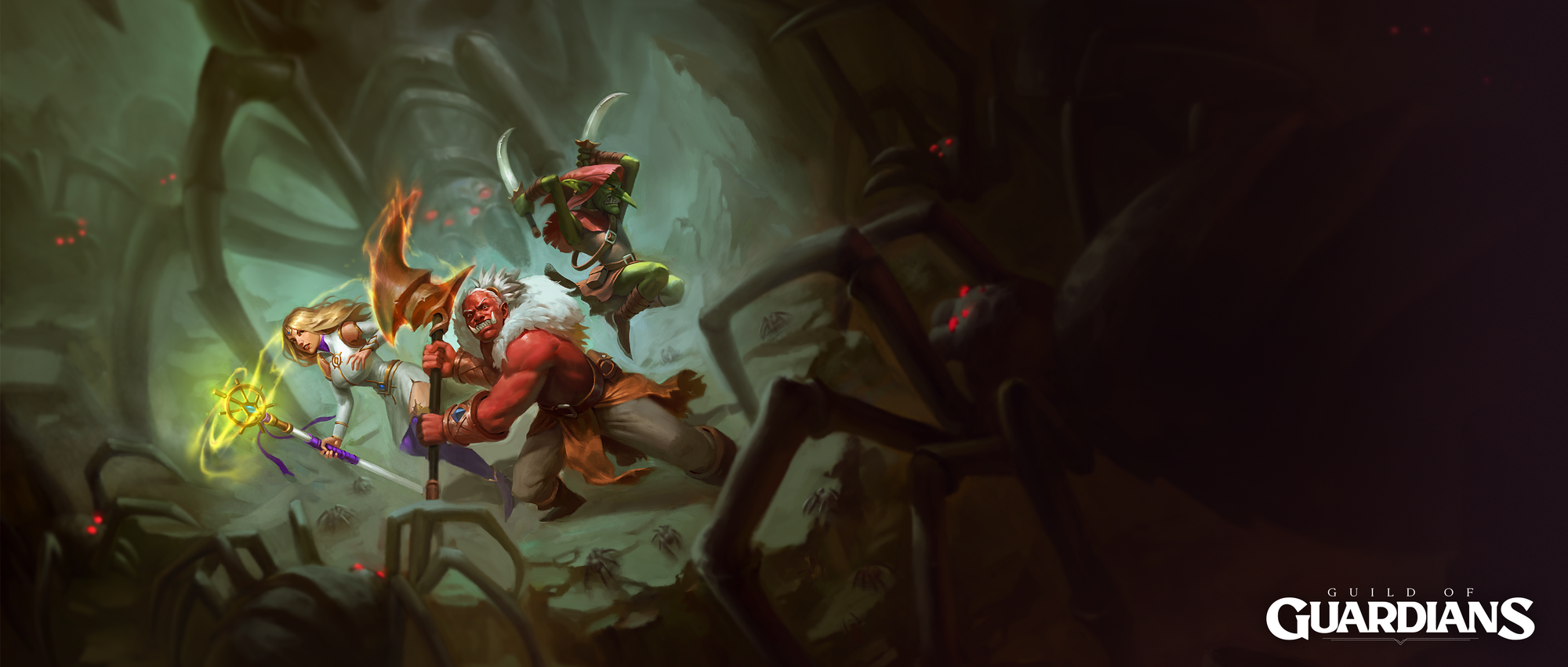 In the meantime, anyone interested can pre-register to play on the project's new site.
All Eyes on L2
L2 developments in the NFT ecosystem are among the most important threads to be watching this year. That's why Immutable X is on many peoples' minds: the next-gen platform has the potential to make UX very friendly around Ethereum NFTs.
Zooming out, progress around Zk-rollups solutions like Immutable X is also something to eye closely going forward. For example, one of the main early frictions of systems like StarkEx is that they can't facilitate general computation easily like optimistic rollups can, making it harder for projects like NFT platforms to port over.
Yet this disadvantage won't exist for long, if StarkWare's coming Cairo system, which will support general computation in Zk-rollups, lives up to its full potential.
---
Action Steps