News
Weekly Action Recap (Oct 27th)
Your action recap for the week of October 27th, 2019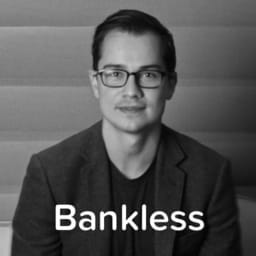 Friend & Sponsor
Across

- Across.to is the bridge you deserve
Level up your open finance game three times a week. Subscribe to the Bankless program below.
---
Dear Crypto Natives,
It's November! 60 days on the program—check the archive. This week we leveled up on Argentina, tokenized gold, and crypto banks among other things.
Also…really excited about this. One of my favorite writers in crypto has agreed to start publishing monthly thought pieces to Bankless for us. More next week. 🔥
-RSA
---
Recap for the week of October 27th, 2019
---
SCHEDULE RECAP:
---
Bonus—Release notes for Codefi a DeFi risk scoring system
Codefi released a big update to its DefiScore which provides a quantitative risk score for money protocols like Compound, DyDx, Fulcrum, and Nuo. Good stuff—risk scoring is a necessary step toward scaling this stuff.
---
ACTIONS RECAP:
---
Subscribe to the Bankless program. Inner Circle, Deals Sheet, Bonus content. Costs less than a coffee per week. Don't invest in crypto until you invest in yourself.
---
Pay with crypto
You can pay using ETH, BTC, or USDC. Annual subscription. Early Believer status.
---
Tag me on twitter when you subscribe & I'll deliver 3 x 🔥.
Like Rohit!
And Mark….
And Yudi!

We have 1 billion people to onboard.
Let's get going!
---
Not financial or tax advice. This newsletter is strictly educational and is not investment advice or a solicitation to buy or sell any assets or to make any financial decisions. This newsletter is not tax advice. Talk to your accountant. Do your own research.
---
Disclosure. From time-to-time I may add links in this newsletter to products I use. I may receive commission if you make a purchase through one of these links. I'll always disclose when this is the case