News
Weekly Action Recap (Nov 17th)
Your action recap for the week of November 17th, 2019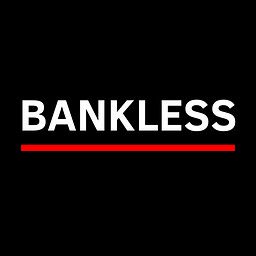 Friend & Sponsor
NEAR DA

- DA for Ethereum rollups at a fraction of the cost.
Level up your open finance game three times a week. Subscribe to the Bankless program below.
---
Dear Crypto Natives,
We started the week with the successful launch of DAI version 2 and ended it with an 18% price drop on our crypto money bets. What gives?
It may not feel this way but the first was more important than the second. The oldest money project on Ethereum and the world's first decentralized central bank protocol successfully upgrading to much cooler DAI? That's a big deal—a improvement in long-term fundamentals. The weekly price chart? That's just noise.
Oh and that feeling in your stomach that crypto is dead? Ask the veterans: it's been dead many times before. The price may not reflect it yet, but the fundamentals keep improving.
If you strongly believe this crypto money thing is going to be a big deal but have no idea on the timing the logical thing to do is to buy and hold. It's simple advice, but it's good advice.
So be like the vets—use the dips to level up on your holding abilities.
-RSA
P.S. I'll be releasing a 🔥chat with Robert Leshner from Compound next week to full subscribers only—Robert doesn't think ETH is money so we obviously spent a lot of time in our convo on that! 😲
---
Recap for the week of November 17th, 2019
---
SCHEDULE RECAP:
---
Your suggestions on crypto cards:
---
ACTIONS RECAP:
---
Subscribe to the Bankless program. Inner Circle, Deal Sheet, Bonus content. Costs less than a coffee per week. Don't invest in crypto until you invest in yourself.
---
Pay with crypto—you can pay using ETH, BTC, or USDC. Annual subscription only.
---
Tag me on twitter when you subscribe & I'll deliver that 3 x 🔥 you love so much.
---
Not financial or tax advice. This newsletter is strictly educational and is not investment advice or a solicitation to buy or sell any assets or to make any financial decisions. This newsletter is not tax advice. Talk to your accountant. Do your own research.
---
Disclosure. From time-to-time I may add links in this newsletter to products I use. I may receive commission if you make a purchase through one of these links. I'll always disclose when this is the case