News
Weekly Action Recap
Your action recap for the week of January 3rd, 2019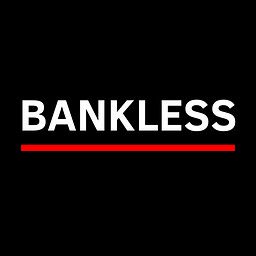 Friend & Sponsor
Across

- Across.to is the bridge you deserve
Level up your open finance game three times a week. Subscribe to the Bankless program below.
---
Dear Crypto Natives,
What are your crypto goals for 2020?
"End 2020 with more ETH and BTC than I started with"
"100x DAO creation" - @santisiri
"Dollar cost average into crypto every month"
"Try as much DeFi protocols as I can" - @RenaudHeitz
"Get a job in the crypto industry"
Oh, and Mariano is going to help get "DAI to 1 billion" 🔥
I love these because they focus on things that can be controlled (hint: not price).
There will be an incredible number of opportunities that emerge in crypto in the decade ahead. Jobs that didn't exist will normal—Staking Provider, DAO Administrator, Protocol Evangelist, Mechanism Designer—many of us may end the decade working for protocols instead of companies.
The best way to front-run these opportunities is to keep leveling up.
Go a little more bankless every week.
I'll be right there with you.
-RSA
P.S. Join us in the Inner Circle this year to level up even faster—do the journey together
---
Recap for the week of January 3rd, 2019
---
SCHEDULE RECAP:
---
ACTIONS RECAP:
---
Subscribe to the Bankless program. Inner Circle, Deal Sheet, Bonus content. Costs less than a coffee per week. Don't invest in crypto until you invest in yourself.
---
Pay with crypto—you can pay using ETH, BTC, or USDC. Annual subscription only.
---
Tag me on twitter when you subscribe & me how you're going bankless for 3 x 🔥
Glad to have you @kevengaspar!
Wish Dzlugas has someone like @0xMidnight in his life to buy that subscription…
---
Not financial or tax advice. This newsletter is strictly educational and is not investment advice or a solicitation to buy or sell any assets or to make any financial decisions. This newsletter is not tax advice. Talk to your accountant. Do your own research.
---
Disclosure. From time-to-time I may add links in this newsletter to products I use. I may receive commission if you make a purchase through one of these links. I'll always disclose when this is the case