News
Weekly Action Recap (+🎁)
Your action recap for the week of January 5th, 2020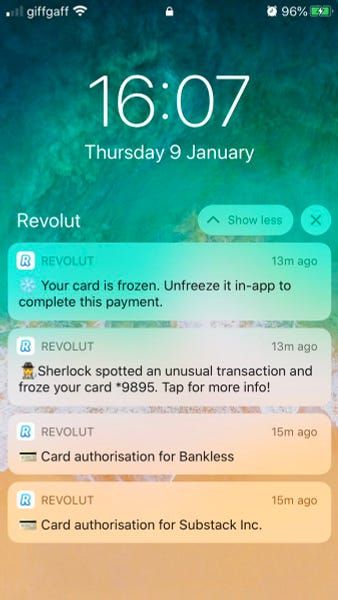 Friend & Sponsor
NEAR DA

- DA for Ethereum rollups at a fraction of the cost.
Level up your open finance game three times a week. Subscribe to the Bankless program below.
---
Dear Crypto Natives,
We did a reality check on crypto banks this week. The truth is, we don't have a good way to know if they're solvent. On the other hand, money protocols have 99 problems but proof-of-solvency ain't one—everyday is proof of key in DeFi.
Speaking of reality checks we also did one on the cash flows of chains that aren't money. Seems their P/E ratios say they're way overvalued. Monetary premium or bust!
Next week's lookin 🔥. Tuesday's tactic will show you how to tokenize yourself. In Thursday's piece we'll look at Ethereum's path to trillions.
Level-ups coming at you fast!
-RSA
---
People ask—how can I help get more people in DeFi? 👇
Send 1 DAI to help someone go Bankless 🎁
Gitcoin's running a grant match and if you send 1 DAI to the Bankless grant I can give $14 worth of Bankless subscriptions to people who need them. As I write this:

You give $1 and they'll add $13
It gets better. The way quadratic funding works, we get a higher match with a bunch of tiny donations instead of a few big ones. So $1 is 13x matched now, but if a bunch of you send 1 DAI the next $1 given could be 30x, 150x, or 300x matched.
If enough of you do this it could mean:
You give $1 and they add $30…$150…maybe $300
This is a 3x win.
Win 1: More people going Bankless
Win 2: The funds improve the program for everyone
Win 3: Every $1 gets massively amplified by the matching (10—300x!)
Oh, and you get to level-up on quadratic funding. 🔥
👉Get 1 DAI, open MetaMask, & fund the Bankless Scholarship Grant now

(Scholarships prioritized for students & community nominees)
---
Recap for the week of January 5th, 2020
---
SCHEDULE RECAP:
---
ACTIONS RECAP:
Execute any good market opportunities you saw in Market Monday
Complete weekly assignment: Lock away some ETH (for fun!)
Look at P/E ratios on TokenTerminal
Which cryptoassets are overvalued or undervalued according to their P/E ratios?
---
Subscribe to the Bankless program. Inner Circle, Deal Sheet, Bonus content. Costs less than a coffee per week. Don't invest in crypto until you invest in yourself.
---
Pay with crypto—you can pay using ETH, BTC, or USDC. Annual subscription only.
---
Tag me on twitter when you subscribe & me how you're going bankless for 3 x 🔥
Bankless is so disruptive the banks don't want you to read it…
---
Not financial or tax advice. This newsletter is strictly educational and is not investment advice or a solicitation to buy or sell any assets or to make any financial decisions. This newsletter is not tax advice. Talk to your accountant. Do your own research.
---
Disclosure. From time-to-time I may add links in this newsletter to products I use. I may receive commission if you make a purchase through one of these links. I'll always disclose when this is the case