Investing
,
Airdrops
Top 10 Airdrops Opportunities for 2022 (so far)
Our list of the most anticipated airdrops for Q1 2022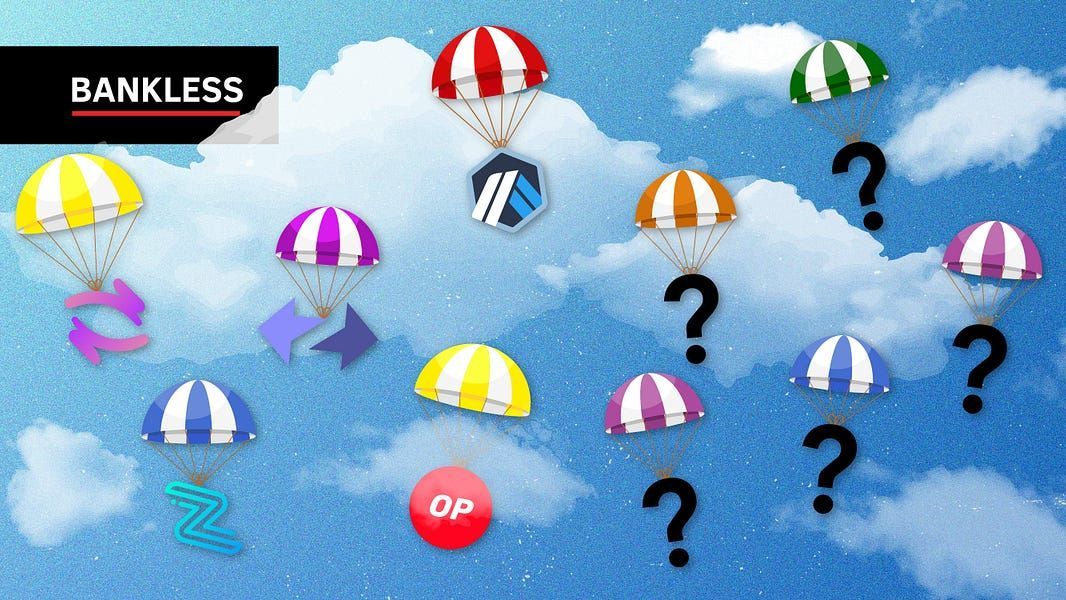 Friend & Sponsor
Polymarket

- Bet on your Beliefs & Harness the Power of Free Markets
Dear Bankless Nation,
Airdrops have been some of the most lucrative opportunities since Uniswap kickstarted the trend in September 2020.
Since then, we've seen tons of people walk away with thousands of dollars while the protocol's most dedicated users have won big—we're talking 6 to 7 figures.
The good news is that we're pretty confident that the trend will continue. This is a core primitive in web3: use crypto protocols and earn a slice of ownership in return.
That's why we published the Ultimate Guide to Airdrops back in November.
Today, Ben outlines the top 10 airdrops we're keeping an eye out for in the next 3-6 months. Hint: We think L2s are gearing up for it.
The first 5 opportunities are free for everyone.
The rest—maybe the best ones—are reserved for Bankless Premium members :)
We even included some multi-chain opportunities for you.
Here are our most anticipated airdrops so far in 2022.
- RSA
---
There are many different yield generation strategies a farmer can employ, but perhaps the most lucrative among them are retroactive airdrops.
In 2021 and early 2022, there was a huge upside in retroactive farming. A proactive farmer could have earned north of six figures had they qualified for the Ribbon, dYdX, ENS, Gitcoin, Bankless DAO, and LooksRare airdrops.
All you had to do was use the products.
While this strategy is highly boom or bust — many gwei have been lost chasing dashed dreams of free responsibility that never came —  it's one that is incredibly easy to employ, as users can put themselves in a position to qualify for an airdrop by merely interacting with a project or protocol.
This begs the question: How can we capitalize on this moving forward? Which protocols are most likely to do an airdrop in the near future?
We've answered this before with our full airdrop guide, but we wanted to do a refresh for Q1 2022.
Let's go through 10 potential retroactive airdrop farming opportunities on Ethereum, Alternative L1s, and L2s which could launch a token within the next few months.
---
🚨 Disclaimer: I have no insider information on any of these protocols. These are simply educated guesses based on my experience in crypto and DeFi.
No airdrops are guaranteed from any of these opportunities!
---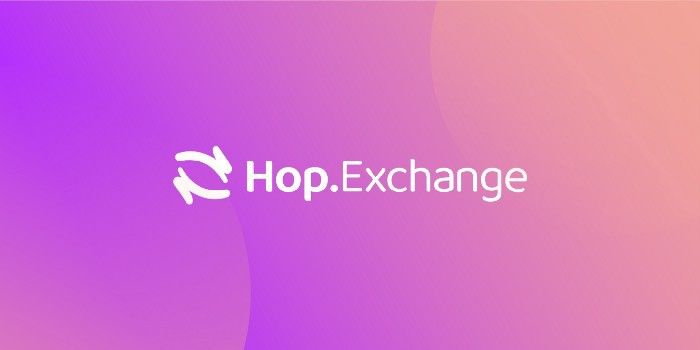 Project Overview
Hop Protocol is a cross-chain liquidity network where users can bypass Optimistic Rollup withdrawal times and transfer funds between Ethereum L2s and EVM compatible chains.
How to Earn the Airdrop
Transfer funds between using a chain or rollup using Hop, or provide liquidity on one of the protocols supported chains (Arbitrum, Optimism, Gnosis Chain and Polygon).
Airdrop Probability: 9/10
There has been no official confirmation or hints of an airdrop. However, given the increase in traction among L2s like Arbitrum and Optimism, and the strong probability they launch tokens of their own, there seems to be a good chance Hop Protocol and other cross-chain bridges ride that momentum with their own token.
Valuation Estimate (FDV): $1B+
This is computed based on the average FDV of two Hop competitors with live tokens, Synapse and Multichain.

Project Overview
ZigZag is a decentralized order book exchange built on zkSync. Users can go long, short, or place limit orders on a plethora of different token pairs while taking advantage of the sub-dollar gas fees on zkSync.
How to Earn the Airdrop
Bridge over to ZigZag and open a position. To be safe, and to potentially qualify twice, go long and short.
Airdrop Probability: 8/10
ZigZag has yet to confirm any plans for an airdrop. However, as with Hop, given that its native network will launch a token (zkSync—more on that below), there is likely a strong chance ZigZag uses that catalyst to follow suit.
Valuation Estimate (FDV): $2.2 billion
This is calculated by taking the average valuation of the three of the largest perpetual exchanges in the EVM ecosystem by volume: dYdX, Perpetual Protocol and GMX.

Project Overview
zkSync is a zero-knowledge rollup (ZKR) settling to Ethereum. The network inherits the security of Ethereum while providing users with near-instant semi-confirmations and sub-$0.10 gas fees.
How to Earn the Airdrop
Bridge to zkSync and use the most popular app currently live on the network, the aforementioned ZigZag Exchange.
Airdrop Probability: 9/10
There is explicit confirmation of a zkSync token within their documentation; however, there is no mention of the way in which this token will be distributed.
Valuation Estimate (FDV): $8 billion
This valuation is based on the average market cap of Cosmos and Near, two networks that like zkSync, are technologically innovative but have yet to gain substantial traction among users.

Project Overview
Arbitrum is a generalized optimistic-rollup that settles to Ethereum. The Layer 2 scaling solution provides users with lightning-fast semi-confirmations and cheaper transaction fees, while inheriting the security of Ethereum L1.
How to Earn the Airdrop
Arbitrum being a network rather than an application makes this tricky, but the safest approach is likely a "spray and pray" in that a user should interact with the chain in as many different ways as possible. This includes using popular applications on the network and bridging onto the chain via the native Arbitrum bridge.
Airdrop Probability: 8/10
The Arbitrum team has yet to officially confirm a token launch or airdrop. However given the network's steadily increasing growth, in terms of users, TVL, and the number of applications deployed, a token launch paired with a rollup-wide liquidity mining program similar to those employed by Polygon and Avalanche could be a strategy under consideration by the team to super-charge growth.
Valuation Estimate (FDV): $30 billion
This valuation was calculated by taking the average market-cap of Terra, Solana, Cardano, and Avalanche, the four largest non-Ethereum Layer 1's by market cap.
Given that the network has the full support of the Ethereum community, and with tens of billions on L1 waiting to migrate over, this valuation seems feasible based on the future traction the network is likely to attain.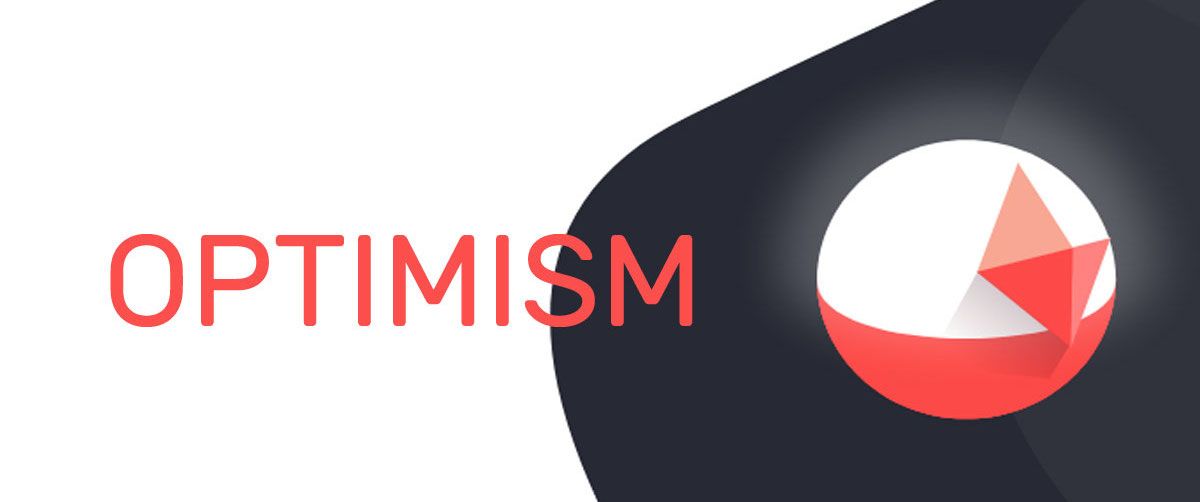 Project Overview
Optimism is a generalized optimistic-rollup that settles to Ethereum. Like Arbitrum, the network provides users with the security of Layer 1 Ethereum along with incredibly fast semi-confirmations and reduced transaction fees.
How to Earn the Airdrop
As with Arbitrum, the "spray and pray" strategy to maximize surface area as a user is likely best. This means one should use as many of the network's popular applications as possible to go along with using the native Optimism bridge.
Airdrop Probability: 7/10
The Optimism team has yet to comment on whether there will be a token launch or airdrop. However, like zkSync and Arbitrum, it's definitely likely as a means to decentralize the network and accelerate growth. That being said, Optimism appears to be less far along in its life cycle than other ORUs, currently lagging Arbitrum in users and TVL and seemingly new application deployments. With this being the case, it stands to reason that its token launch may be on a similar timeline.
Valuation Estimate (FDV): $30 billion
Although Optimism may trail Arbitrum in some key metrics, it will almost certainly in time garner the same support and level of traction among the Ethereum community and popular applications. Because of this, it should wind up launching with a similar valuation to its fellow scaling solution.
---
🏴  Bankless Premium Section!
---