Dear Bankless Nation,
It's been a pretty bearish few months for the NFT world, but if you're a firm believer in the space, it might be nearing the time to place some new bets. Today, we're digging into the Zora Network opportunity.
Check out our newsletter below to see how you can get more strategies to nab a potential airdrop via our Airdrop Hunter tool, and scroll to the bottom to check out our freshly published Bankless Guide to Zora Network!
- Bankless team
Preparing for a potential Zora Network Airdrop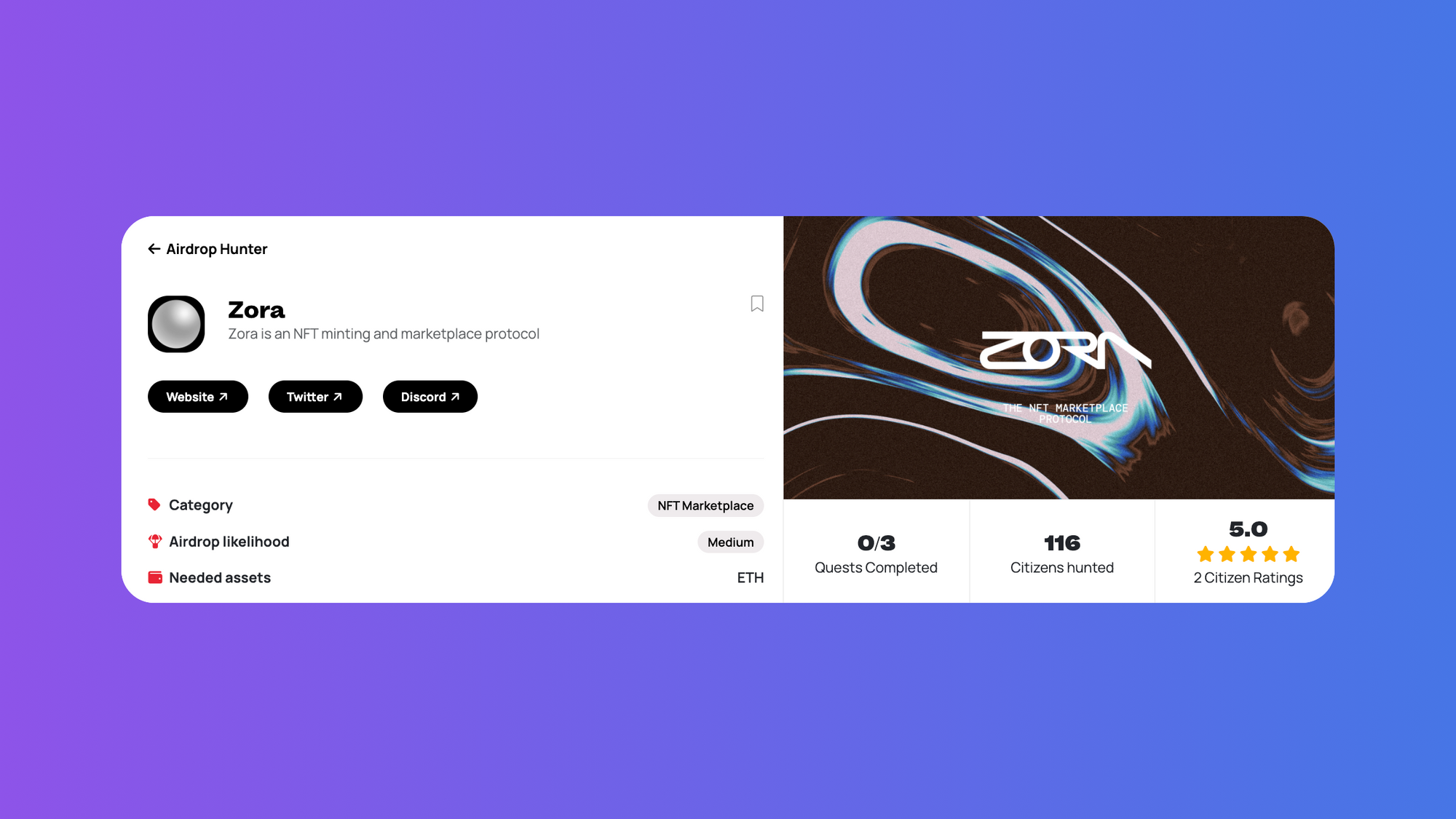 Crypto projects love to reward their earliest users; they also love to reward the users that stuck with them when times were uncertain.
We've been surfacing a number of L2 airdrop opportunities in the newsletter recently. Today, we're taking a look at the NFT-centric Zora Network, which is entirely focused on opportunities in the NFT minting and trading world.
It's no secret that the NFT market has been in an increasingly rough spot this year, with volume and liquidity drying up while floors tumble. If you're a mega NFT bull, there's reason to reconsider your strategies and determine which platforms could be your best bet.
We have a number of Quests in our Airdrop Hunter product designed to help you seize on opportunities that may help you qualify for a potential airdrop down the road. Get to hunting!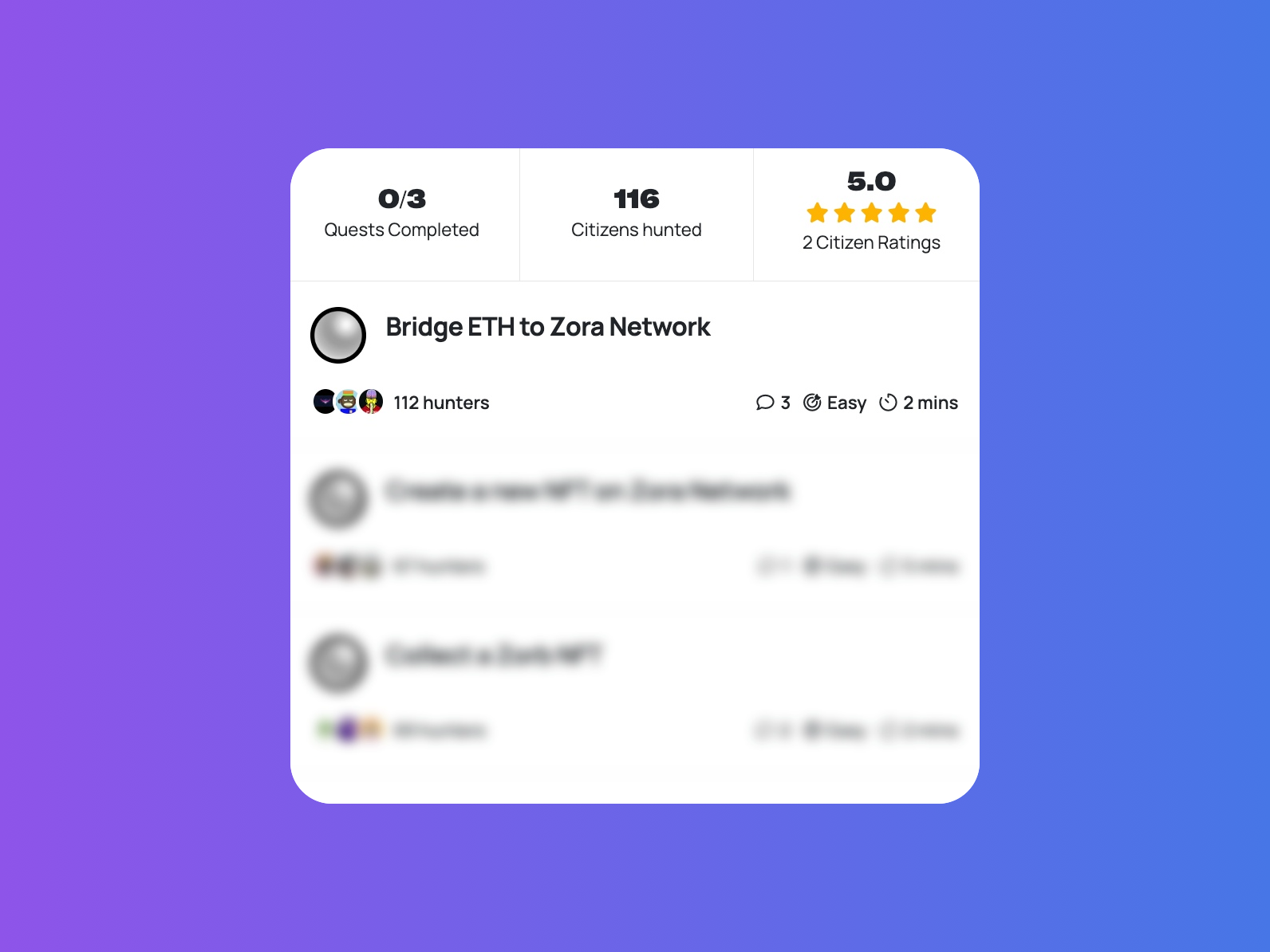 ---
Already checked out Zora Network on Airdrop Hunter?
Take a look at our most recent Bankless Guide on the L2!
---
The Bankless Guide to Zora Network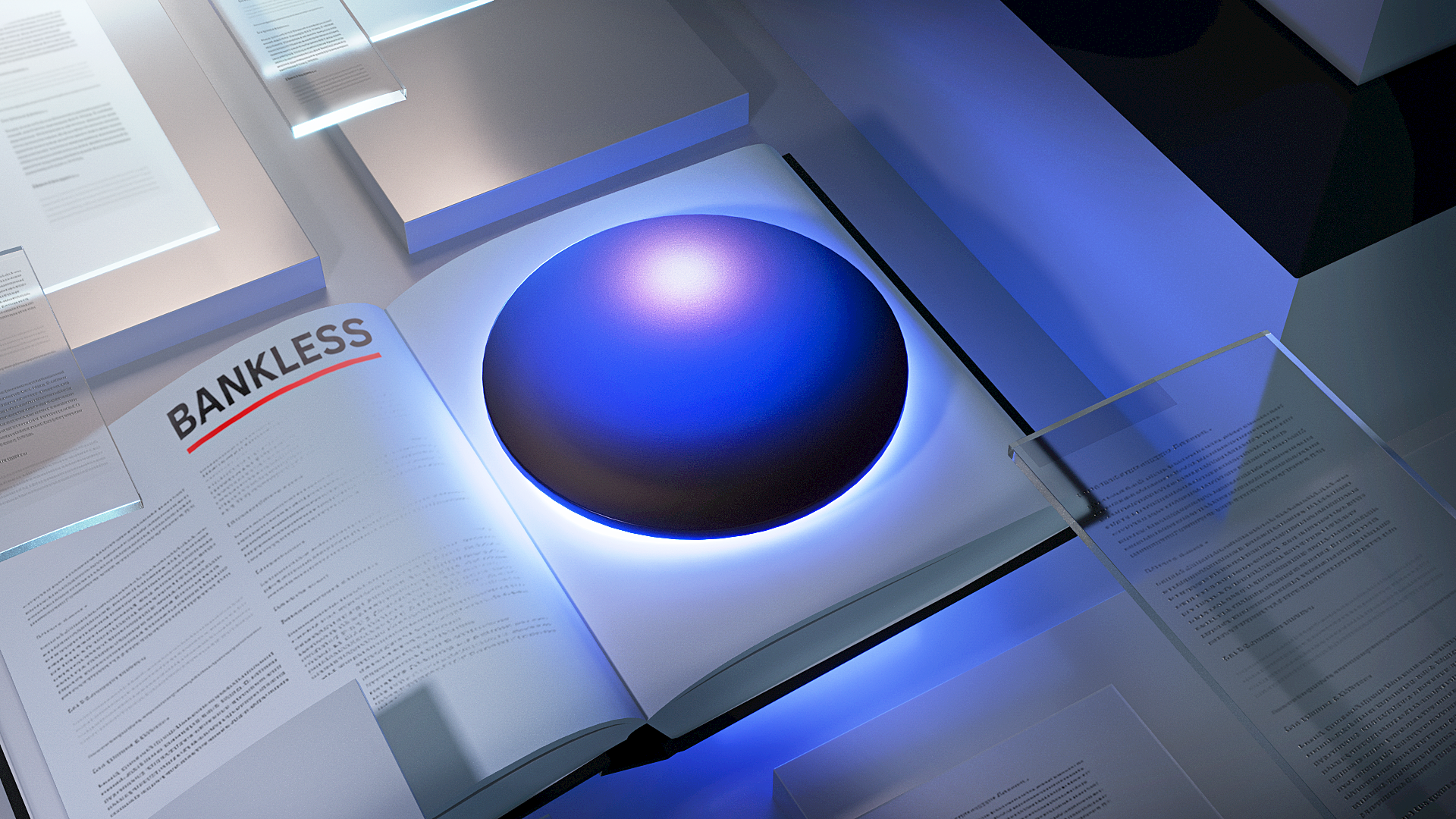 Zora Network is a Layer 2 (L2) scaling solution built on Ethereum, designed to make NFT interactions more efficient and cost-effective.
Developed by the Zora team, the network aims to alleviate the transactional burden on Ethereum by handling NFT transactions offchain, which are then bundled and posted back to the Ethereum blockchain as proofs. All in all, Zora Network offers a gas-friendly L2 integrated with Zora's creator tools and has the potential to become a dominant scaling solution for NFTs in the years ahead.
Zora Network leverages the OP Stack technology, which is the backbone of Optimism's Superchain vision, the aim of which is to create a network of many optimistic rollup chains.
That said, Zora Network is the first NFT-centric L2 to deploy using OP Stack, and the specialized tech allows Zora to offer rapid, cost-efficient transactions specifically tailored for NFTs. Transactions are confirmed in seconds, and minting an NFT can cost less than $0.50.
Read on for a full breakdown on Zora Network!
---
Kraken, the secure, transparent, reliable digital asset platform, makes it easy to instantly buy 200+ cryptocurrencies with fast, flexible funding options. For the advanced traders, look no further than Kraken Pro, a highly customizable, all-in-one trading experience and our most powerful tool yet.
Action steps