NFTs
The Metaverse Is Blooming
Ethereum's VR worlds prep the metaverse, Aavegotchi goes L2, and 3LAU releases his 1st NFT song.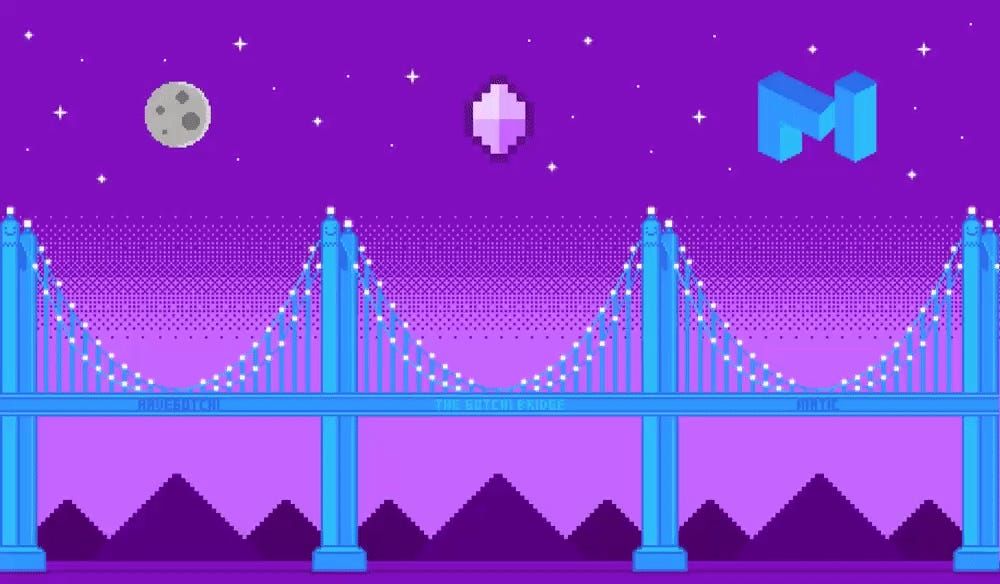 Friend & Sponsor
Across

- Across.to is the bridge you deserve
Dear Bankless Nation,
There's never a dull week in the NFT ecosystem, that's for sure!
In recent days we've seen scaling melds (Aavegotchi + Matic), new digiphysical experiments (3LAU + Nifty Gateway), a first-of-its-kind festival (Metapalooza), and VR projects laying the foundations for a more mature metaverse.
We're still early in this space, so we've got an amazing opportunity to watch pioneers trailblaze right in front of us and to join the ranks of these pioneers ourselves.
So get inspired, get curious, and start going deeper into NFTs: it's an absolutely amazing time to do so. Your early contributions and participation really make a difference!
- WMP
---
🏆 Digital Collectibles
We're back again with your weekly recap of high-profile CryptoPunks activity! We just saw a 60 ETH sale for Punk 3831, a 45 ETH sale for Punk 6649, a 30 ETH sale for Punk 824, a 30 ETH sale for Punk 8562, a 16 ETH sale for Punk 322, and more …

Scaling time: DeFi-staked crypto collectibles project Aavegotchi now has a layer-two (L2) bridge via Matic Network ...
🎨 Cryptoart
DJ 3LAU is launching his first full-length song NFT later today on NiftyGateway. Successful collectors of the initial open-edition drop will receive a physical SoundBlock, while the winner of 3LAU's auction piece will receive a physical version along with a signed Samsung Frame TV ...
Speaking of NiftyGateway, the platform's first dynamic NFT — Beeple's CROSSROAD — officially slotted to its "Trump Defeat" state upon the inauguration of President Biden. A "Trump Victory" designation would have triggered an alternate picture permanently.
Dmitri Cherniak has a highly-anticipated drop coming on Jan. 31st through generative art project Art Blocks ...
🕹️ Blockchain Games
According to NonFungible, the NFT projects with the most buyers and sellers this week were fantasy ⚽ game Sorare (1,432) and pet battler game Axie Infinity (886) ...

DeFi Alliance, a DeFi accelerator that counts among its alumni Synthetix and dYdX, has welcomed Axie borrowing and lending project AxieTree into its accelerator program.

This week we saw two Axie Infinity genesis land plots sell for a combined 60 ETH.
🌐 Virtual Worlds
To celebrate the public launch of the B.20 project, Metapurse is kicking off Metapalooza — a metaverse cultural festival across Cryptovoxels, Decentraland, and Somnium Space — on Jan. 23rd.
The WIP Meetup, which hosts fun weekly NFT- and crypto-centric presentations in the virtual world of Cryptovoxels, just turned one year old.
One day surfing the web will be replaced with surfing through virtual worlds, i.e. the metaverse. And Ethereum's early VR projects are making inroads to that future as we speak ...
Cryptovoxels is exploring collectivist islands, e.g. "20 parcels that is an art collective instead of individually owned as an NFT."
🛒 NFT Marketplaces
OpenSea's new gas-free minting system is starting to take off in popularity ...
💎 DeFi x NFTs
Metapurse released a B.20 tokenomics update, which explains how the bundle of NFTs (including 20 signature 1/1 Beeple works) is being tokenized and how a portion of the B.20 tokens are being distributed in a Jan. 23rd public sale.
---
Action Steps