News
The Bull Market is Back
Weekly Recap: Tokens surge, ETH getting its institutional moment?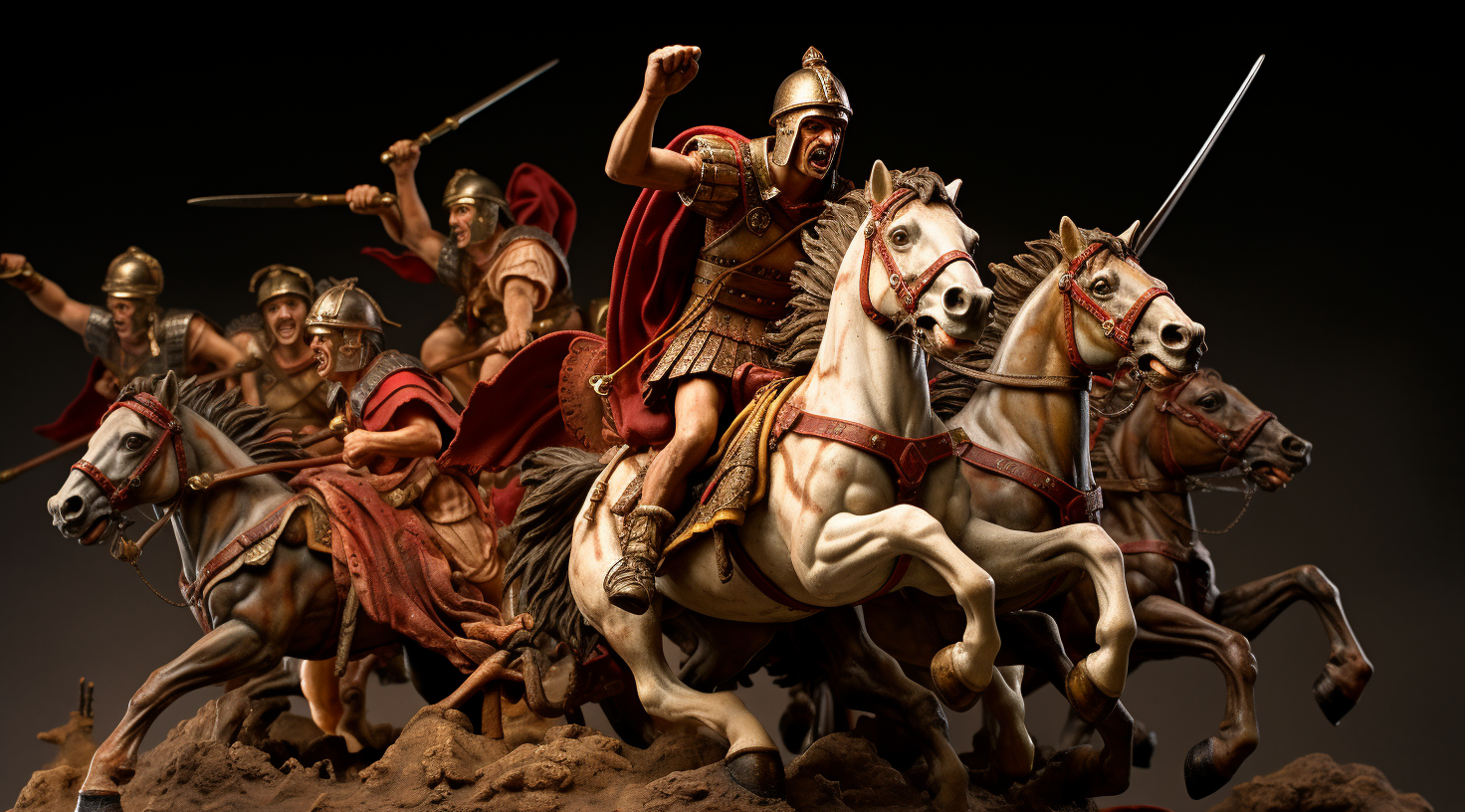 Friend & Sponsor
Kraken

- See What Crypto Can Be with Kraken
1️⃣ The bulls are back.
A wave of price rallies has brought a euphoric atmosphere back to the crypto market, igniting talks of a new bull run.
Solana is still riding high with an impressive run that keeps going. But both Bitcoin and Ethereum are no slouches, either. Not to be outdone, native tokens for Chainlink, Polygon, and Cosmos also rallied significantly. This market-wide surge is a blow to the bears, yet only time will tell if it's actually the start of a new cycle.
As expected, there were some stinkers among the week's biggest winners.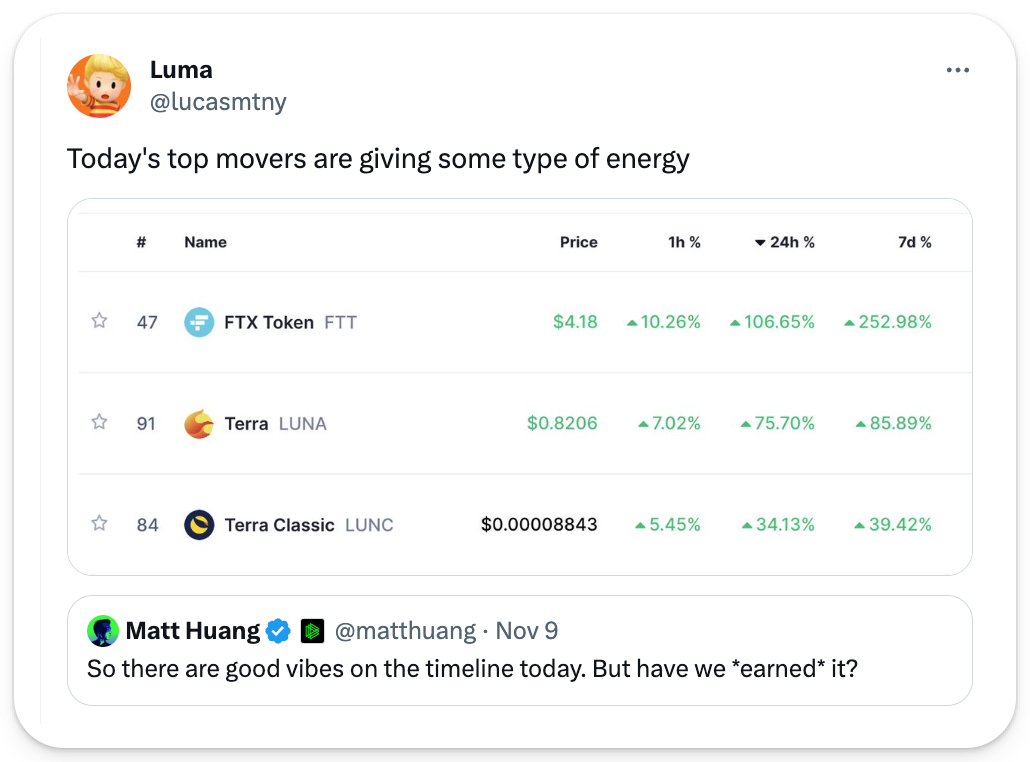 ---
2️⃣ The ETF craze picks up steam.
This week, crypto has been abuzz with a flurry of ETF-related developments, fueling bullish sentiments across the market.
Notably, we've seen:
These movements indicate growing acceptance and institutional interest in crypto as a valuable asset class. Now, our space awaits more news here with bated breath!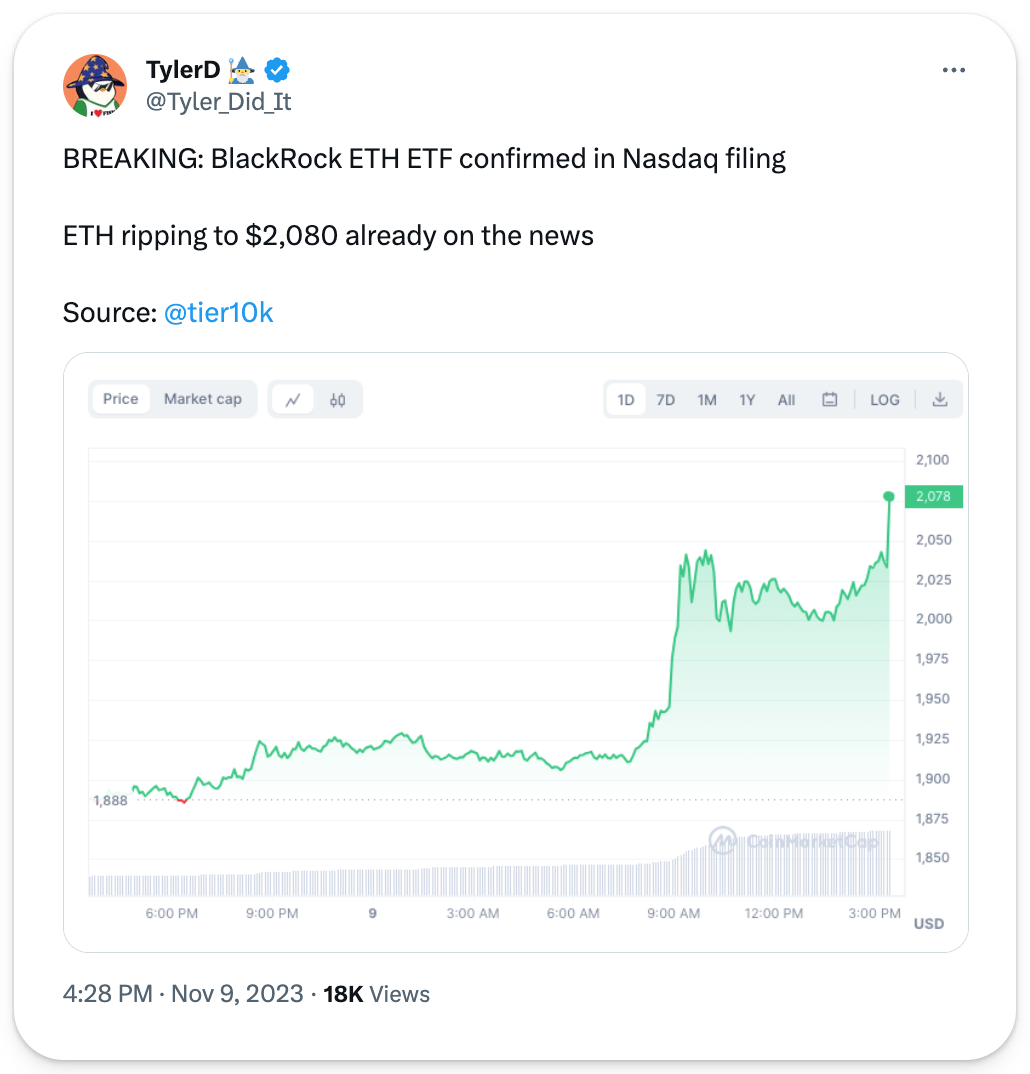 ---
3️⃣ Polygon powers up.
Polygon has been making headlines this week with two major developments.
First, Polygon Labs and NEAR Foundation announced a collaboration to build a zero-knowledge (ZK) prover for Wasm blockchains. This prover aims to bridge Wasm-based chains (e.g., Near, Polkadot, etc.) with the Ethereum ecosystem for more options and scalability.
In another significant move, Kraken, a leading crypto exchange, is reportedly considering launching its own L2 network and is in talks with Polygon, among others, for this venture. We'll see where things go from here, but it could be another big score for Polygon.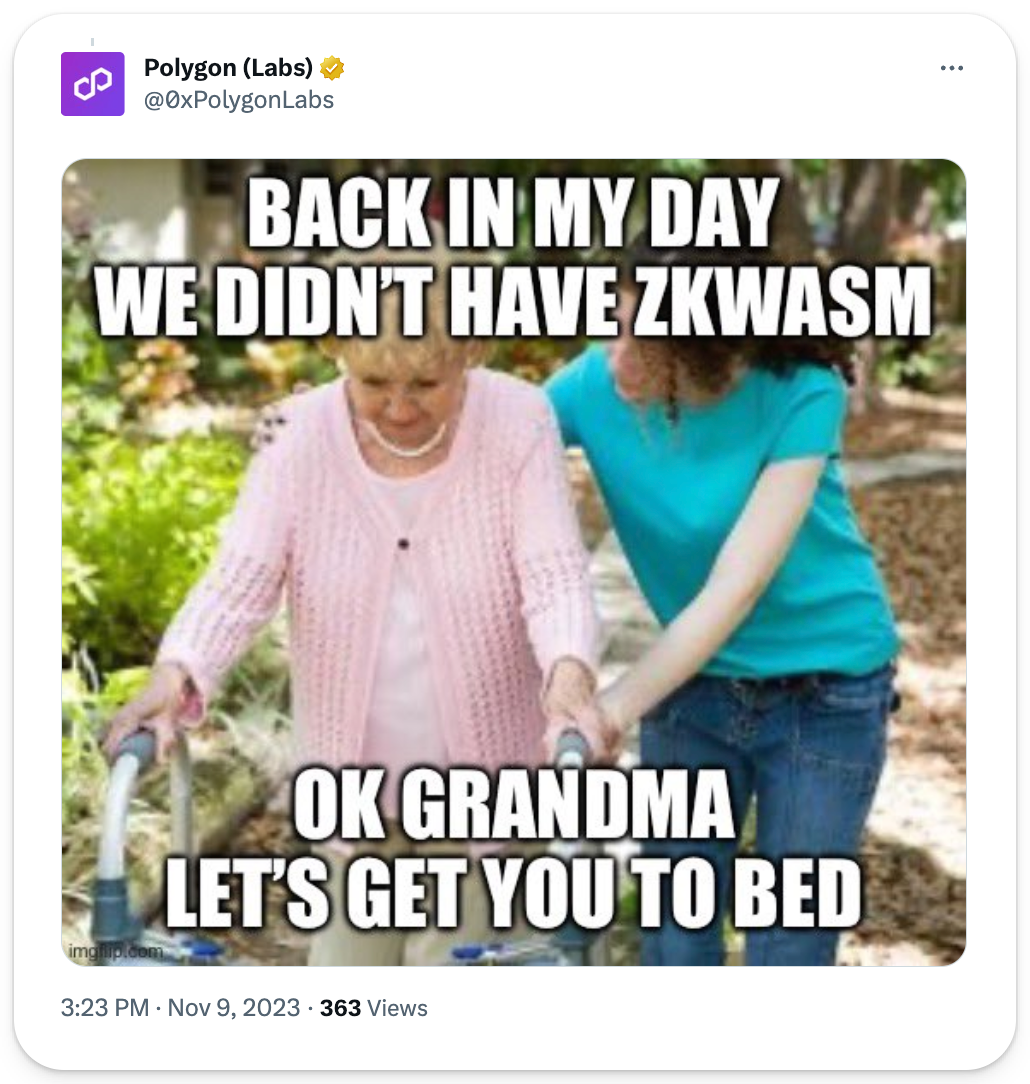 ---
4️⃣ Circle prepping for IPO?
Circle, the issuer of USDC stablecoin, is reportedly considering a public offering in early 2024.
The company, last valued at $9 billion in a blank-check deal that fell through in 2022, is in talks with advisors to prepare for a potential IPO. However, a decision and new valuation remain uncertain for now.
The potential IPO would be a pivotal step for Circle and could be a landmark event for the crypto industry, bridging the gap between digital assets and mainstream finance. Keep your eyes peeled here accordingly.

---
5️⃣ The Fed & BoE eye regulating stables.
Stablecoins are under increasing scrutiny as both the U.S. Federal Reserve and the UK's financial regulators eye new regulatory frameworks.
In the UK, the Bank of England (BoE) and the Financial Conduct Authority (FCA) are seeking feedback on proposals for regulating stablecoins, particularly in systemic payment systems, over potential financial stability risks.
Meanwhile in the US, Michael Barr, the Federal Reserve's vice chair for supervision, just called for a strong federal framework for stablecoins. These developments in both the UK and the US indicate a concerted move towards tougher regulation on stables, reflecting the growing importance of these assets in the global financial system.