DeFi
,
L2s
The Base Case
Base's memecoin mania signals an exciting start to Coinbase's big DeFi bet.
Dear Bankless Nation,

While plenty of eyes were on the DeFi contagion threat this weekend, other degens were seemingly too caught up in Base memecoin mania to notice.
While memecoins like $BALD have already seen their moment come and go, many in crypto hope that the early activity signals promise for the future of Coinbase's Base L2. Today, we dig into where it goes from here.

-Bankless team
---
Guest Writer: 563
Despite lacking a bridging interface, retail users funneled over $50M of Ether into Coinbase's Layer 2, Base, within a 24 hour period this weekend.
The culprit? Memecoins.
And, if you have survived this far into the bear, are you really that surprised?
$BALD led the charge, peaking out at an implied market cap near $100M before liquidity was summarily pulled by the deployer and the price crashed 99%.
And yes, there have been some interesting conclusions drawn to the mysterious $BALD deployer's identity, but we'll leave that to the omnipotent hivemind of Crypto Twitter to investigate.
Today, we're taking a look into where this all went down – Base. Where's the hype coming from and is it warranted? Let's dive in.
---
Making the Case
Coinbase's Secret Master Plan™ (no, really, that's what they call it) has dictated their corporate strategy since 2016, with the explicit goal of building an open financial system for the world. And in order to bring the next billion users onchain, Coinbase laid out their plan in four simple steps below, each achieving another order-of-magnitude leap in adoption.
Coinbase is at the final step now, building the dApps for a global financial system. Decentralizing the world of finance means enabling users to permissionlessly interact with trading, lending, borrowing, transferring, leveraging (and more) protocols. All while paying lower fees, accessing from any device, and trusting only the law of code. While some of the bedrock has already been laid, Coinbase asserts that Base is leading the charge towards completing Step 4.
Superpowers
Base is built on Optimism's open-source OP Stack, designed to make it as easy as possible for users to bring their experiences onchain. But among a sea of Layer 2s, what sets Base apart? In a word, "frictionlessness."
Coinbase's superpower has been the systematic dismantling of the hurdles holding back retail users from making the jump from CeFi into DeFi.
Why are these products so popular? Coinbase makes it trivial for their existing retail users to adopt these new technologies.
The hope is that Coinbase can use its established integrations and market penetration to onboard this entirely new cohort of users onchain. With roughly $130B in assets on Coinbase already, could this integration help coax fresh capital onto Ethereum applications?
Builders are building
Having just launched their mainnet for builders, Base is showing some early signs of network activity. Coinbase claims over one million wallets have deployed smart contracts onto the nascent rollup, coinciding with their mainnet launch and the rush for builders to collect Genesis Builder NFTs.
Indeed, the activity was so high that some slowdowns were experienced.
In an industry environment that continues to see a steady decline of developer activity, this level of excitement over a new ecosystem is very encouraging to witness.
The OP Stack Superchain thesis
Though trailing Arbitrum in Total Value Locked (TVL), Optimism has been gaining ground in other key metrics such as network revenue and user transactions, riding the momentum of their "Superchain thesis" announcement.
Optimism's future vision of DeFi is an interconnected mesh of Ethereum Rollups, built on the OP Stack and seamlessly interoperable with one another. The process to launch your own OP Stack network is permissionless and builders contributing to the open-source codebase are eligible for retroactive funding rewards – a tempting incentive for most.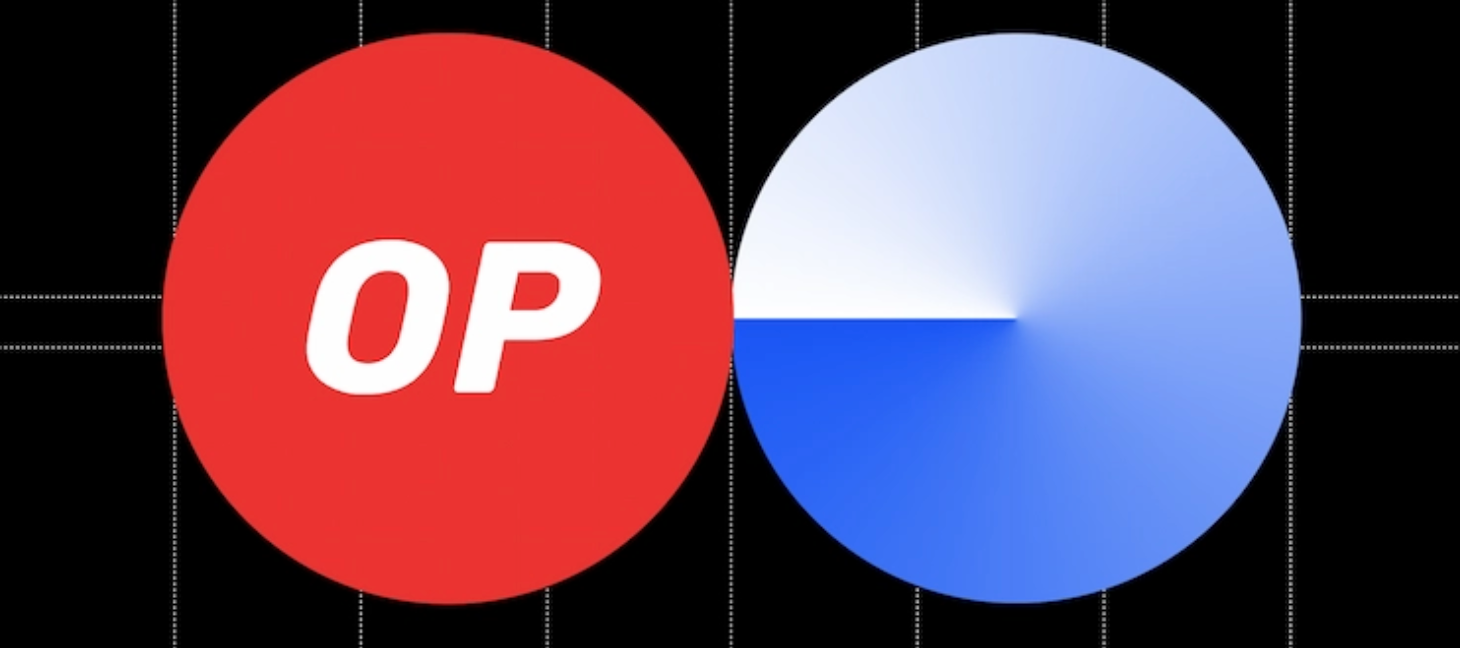 Base is the second Core Dev team working on the stack, but they aren't alone. Binance's own Ethereum L2 opBNB launched their testnet this summer, Mantle's L2 ecosystem is building out OP Stack dApps, and many app-specific chains are beginning to pop up.
Along with Optimism, other L2s are positioning their roadmaps for similar futures. Polygon, with their announcement of their new tokenomics, revealed that Polygon 2.0 will be an interconnected set of rollups called Supernets. Not to be outdone, zkSync released the ZK Stack - a framework for building custom roll-apps called Hyperchains.
Indeed, the trajectory of Ethereum L2s seems to be on a collision course with Cosmos's appchain thesis. The freedom granted to builders by app-specific chains is unparalleled when compared to the landscape of today's Layer 1 infrastructures. It will be interesting to see how the success of the OP Stack compares to that of the Cosmos ecosystem.
Will co-opting Ethereum's wide reach act as a catalyst for Base, Optimism, and the OP Stack? We think there's a good chance.
Regardless, there's a lot more to Base than just max-bidding on the latest memecoin. Coinbase has proven their worth time and time again in the crypto industry, and we aren't going to be the ones betting against them this time.
---
Action steps