Guides
The Bankless Guide to Base
Updated: Sept. 2023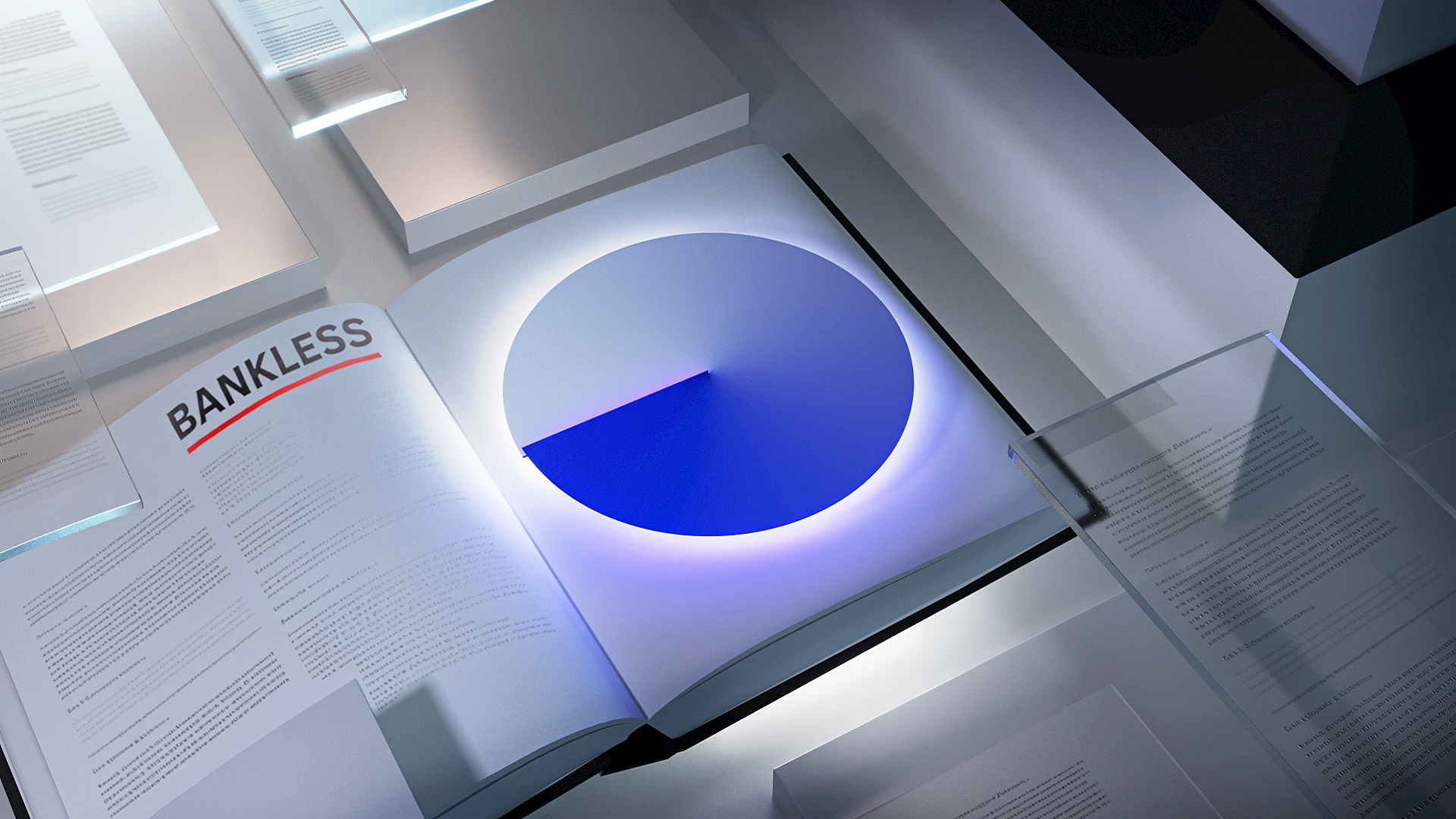 Friend & Sponsor
Kraken

- See What Crypto Can Be with Kraken
Incubated within Coinbase, Base is an Ethereum Layer 2 (L2) solution that's aimed at eventually supporting millions of users by serving as the onchain home of Coinbase's products thanks to its low-cost, developer-friendly environment.
Accordingly, the U.S. crypto exchange giant has doubled down on making Base easy for users to onramp to and use in combination with its increasingly popular Coinbase Wallet app.
How Base works
Base is built on Optimism's OP Stack, a technology designed for seamless onboarding and interoperability among various optimistic-style rollups. As such, this tech aligns Base with Optimism's vision for an interconnected mesh of Ethereum L2s.
However, it's important to note that Base is still under development. While it has shown promising early network activity, its fraud proof system is still in the works. This means that the platform is not yet fully decentralized, and users must trust the block proposer to submit correct L1 state roots. The team is actively working to address these issues and aims to achieve a more secure and decentralized infrastructure over time.
---
The pulse of Base
Coinbase activated Base's full network launch on August 9th, 2023. Since then, the L2 has racked up impressive amounts of activity, including over 15 million transactions and smart contracts deployed by over 1 million wallets.
As another testament to its rapid ascent, Base has already become the 3rd-largest ETH L2 thanks to the +$371M USD worth of funds currently deployed across the network. Right now, only Arbitrum and Optimism can boast higher total value locked (TVL) levels.
Zooming in a bit, presently, the largest DeFi apps on Base include the decentralized exchange Aerodrome ($99M TVL), decentralized social app friend.tech ($36M TVL) the Stargate bridge ($24M TVL).
Also, note that Base has already become a low-cost hub for NFT projects, and the quick start here comes via the interest generated by Coinbase's Onchain Summer festival, which hosted dozens of high-profile NFT mints throughout August 2023.
---
What you need to use Base
👛 A wallet — The Coinbase Wallet app is one obvious option here since it natively supports Base, but you can also add the L2 to other wallets like MetaMask using Chainlist
🪙 Starter ETH — like you need ETH for gas on Ethereum, you need ETH to pay for transactions on Base; if you have ETH on Ethereum, you can then bridge some over to use on Base
How to bridge to Base
If you'd like to bridge ETH to Base, a basic starting point is the native Base Bridge. Simply input the amount of ETH you want to deposit, confirm the transaction with your wallet, and then wait for your funds to arrive on the Base network.
Due to the nature of optimistic-style rollups, it will take ~7 days for withdrawals (not deposits) to process via this native Base Bridge. If you'd like quicker withdrawals and support for a wider variety of tokens beyond ETH, you can consider using 3rd-party "fast" bridges like Bungee or Hop.
---
What to do on Base
Right now, a great way to find projects to try on Base is to explore the Base Ecosystem database. This repository sorts actively deployed Base apps by category, making it easy to sort through and find exactly the sorts of projects you're interested in. A few options you might consider to begin with include:
Curve is one of the most dominant decentralized exchanges in DeFi, and it's recently added support for Base so now you can tap into the protocol's signature liquidity pools on the L2 as a trader or yield farmer.
mint.fun is an NFT discovery and mint aggregator platform. What that means is that the project automatically scans the blockchain for new NFT mints, checks if they're safe, and then surfaces them on their website so people can easily find and collect from fresh drops. The platform just added support for Base, making it easier than ever to hunt for trending NFTs on the L2.
If you don't feel like waiting for other portfolio trackers to add support for Base, consider trying DeBank, which was one of the first such platforms to bring Base into its fold. Now, you can readily keep an eye on your holdings on Base alongside your other multichain holdings all in one dashboard.
---
Additional Base apps
Are you curious about what other applications are currently available on Base? Here are a few others you can consider trying today:
👻 Aave — DeFi money market
🎨 BasePaint — Collaborative pixel art platform
🪞 Mirror — web3 publishing protocol
---
Additional Base resources
If you're interested in learning more about Base and enhancing your comprehension of this L2, there are plenty of great resources available. Be sure to also check out:
---
Zooming out
All in all, Base is shaping up to be a formidable player in the L2 ecosystem, backed by the heavyweight support of Coinbase and built on the robust technology of Optimism's OP Stack.
Its rapid growth, evidenced by its high transaction volume and upward-trending TVL, makes it a compelling platform for both DeFi and NFT projects. However, it's crucial to remember that Base is still in its developmental phase, with key features like a fully decentralized fraud proof system yet to be implemented.
As Base continues to evolve, though, it absolutely holds the promise of becoming a cornerstone in the Ethereum L2 landscape, offering a low-cost, efficient, and secure environment for the next wave of blockchain adoption.
---