NFTs
,
Opinion
,
Macro
State of the NFTs
Checking out the highlights of 1confirmation's 2021 NFT Year in Review report!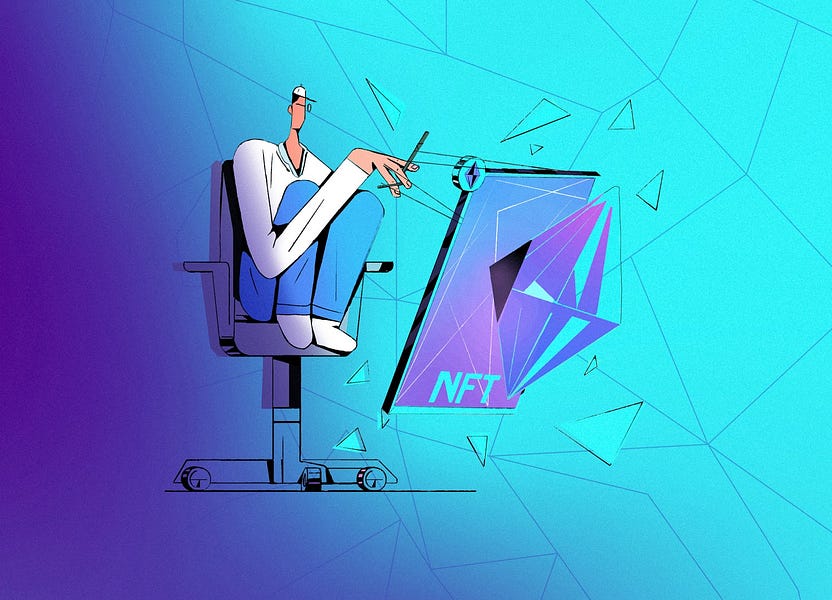 Dear Bankless Nation,
Crypto firm 1confirmation started the new year off with a bang in publishing its 2021 NFT Year in Review report.
It's an awesome record of the breakout year the NFT ecosystem had in 2021, so I think it'll be a fantastic benchmark resource to gauge our growth against in the months ahead.
For today's Metaversal, then, I'd like to present some of the highlights of this 1confirmation report. Any quotes and graphics I use below (except the first featured image) will be from their review. Thanks kindly and cheers to the team for putting it together!
Taking stock of where we've been to help us better forecast where we could be going. Let's go!
-WMP
---
2021: Year of the NFT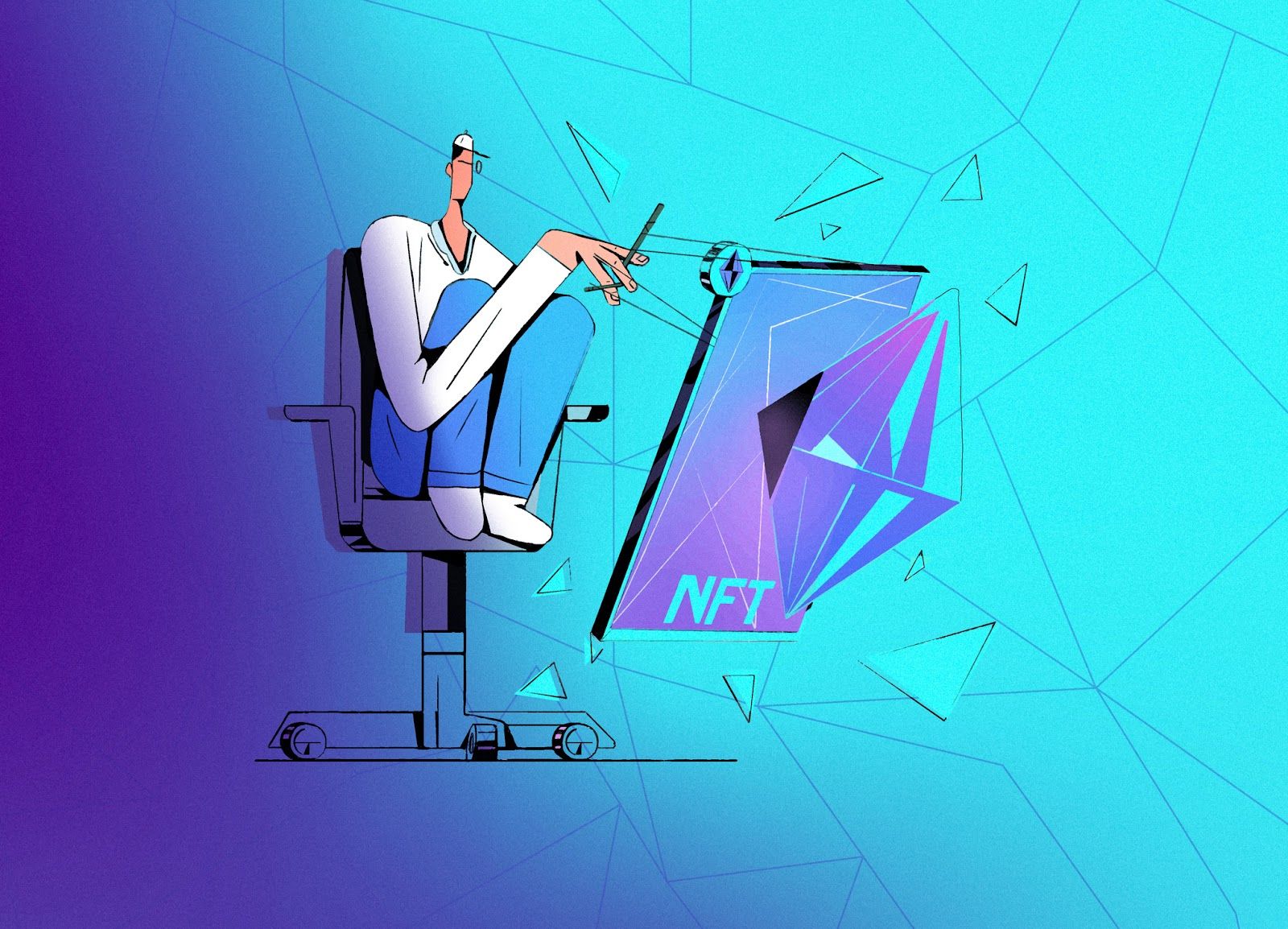 The big idea
"This year NFTs impacted visual art, gaming, photography, music, fashion, and consumer brands broadly. What started in 2017 as a wacky idea on Ethereum (a game for trading and mating virtual cats on-chain) has grown into a multi-billion dollar global asset class that has helped tens of thousands of creatives and millions of consumers." (pg. 4)
Ethereum still king
"There's lots of noise around competing L1s right now, but Ethereum and its L2s still make up 90%+ of NFT volume (see below). With a lot more L2 innovation coming in 2022 and beyond (e.g. Quixotic on Optimism), we expect the Ethereum ecosystem to continue its dominance. But adoption of other chains is likely to grow as well." (pg. 8)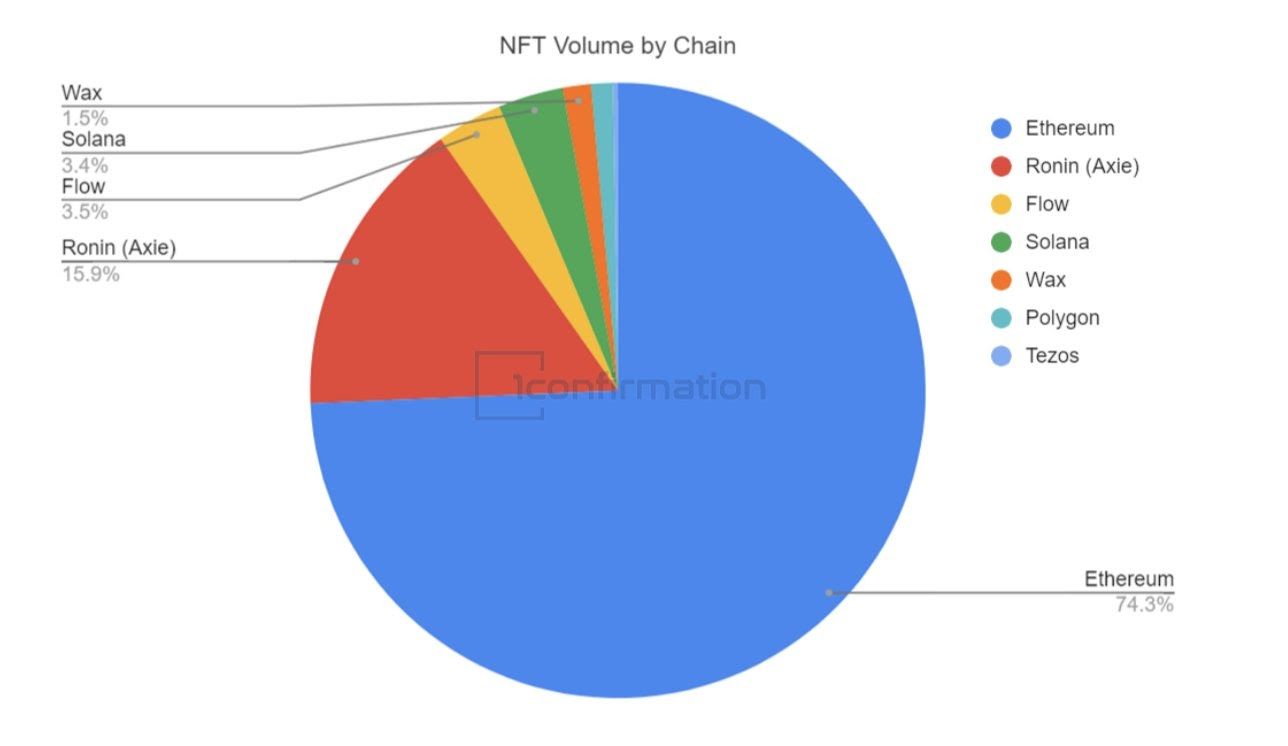 Bird's eye view
Total market cap of NFTs passed $31.4B, or ~1.36% of crypto's ~$2.3T market cap.
Active NFT users on Ethereum hit 2M.
Trading volume around NFTs passed $19.6B in 2021.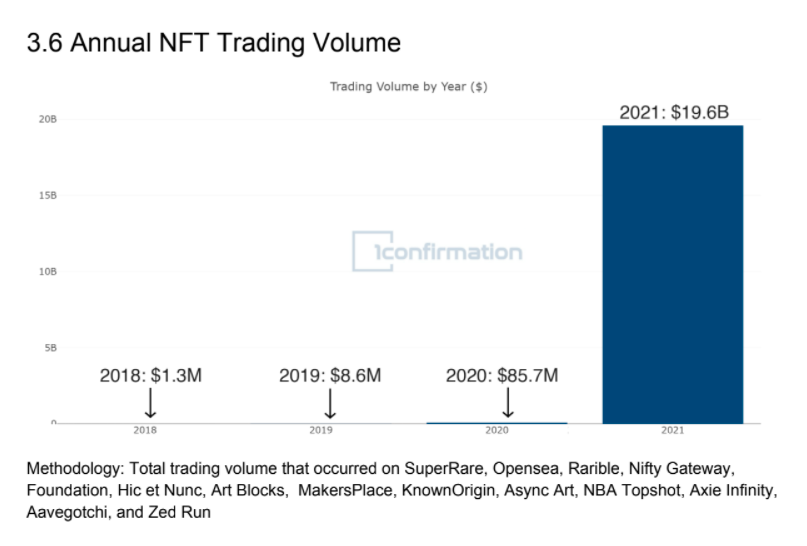 State of the NFT markets 📈
Cryptoart

Reached a $2.5B market cap in 2021.

+66.6k unique wallets bought or sold cryptoart last year.

Profile picture projects (e.g. CryptoPunks)

Reached a ~$14B market cap.

+376.6k unique wallets bought or sold PFPs.

Cultural collectibles (e.g. music, photography, sports)

Reached a $13.4B market cap.

+482.1k unique wallets bought or sold cultural collectibles.

Gaming

Reached a +$1.5B market cap in 2021.

+1.5M unique wallets bought or sold gaming NFTs.

Marketplaces

NFT marketplace OpenSea achieved $16B in trading volume via 1.26M active users in 2021.

NFT fractionalization protocol Fractional achieved $1.78B in trading volume via 37k traders.

Cryptoart platform SuperRare achieved $207.5M in trading volume via 4.4k collectors.
2021 NFT highlights
Pak gets prolific (pg. 23)
CryptoPunks status solidified (pg. 24)
The rise of the Bored Ape Yacht Club (pg. 25)
The growth of Art Blocks (pg. 26)
Huge Beeple Everydays auction (pg. 27)
XCOPY becomes SuperRare's biggest artist (pg. 28)
Axie Infinity leads play-to-earn movement (pg. 29)
1confirmation's NFT predictions
Long-term: NFTs will become larger than crypto by the end of the 2020s!

Short-term:

Large crypto exchanges like Coinbase will continue to pivot deeper toward NFTs, in turn making it easier for people to get into NFTs.

Big brands (a la Nike and Adidas) will continue to pivot toward NFTs, in turn bringing in more mainstream attention.

NFT categories beyond visual art, e.g. virtual real estate, will see sustained growth.

The emergence of NFTs on Ethereum L2s will help facilitate 10M total NFT users by the end of 2022.
---
Action steps