DeFi
,
How Tos
Diving into the New PoolTogether
We take a peek at PoolTogether V5 and show you how to take the plunge
Friend & Sponsor
Kraken

- See What Crypto Can Be with Kraken
This week's tactic opportunity is PoolTogether V5! PoolTogether is a DeFi protocol that provides a no-loss prize savings game.
In other words, here, you can deposit crypto into a prize vault, and your deposit earns interest over time. This interest is then pooled to give out prizes, but you never lose your underlying deposit, and you can withdraw it at any time.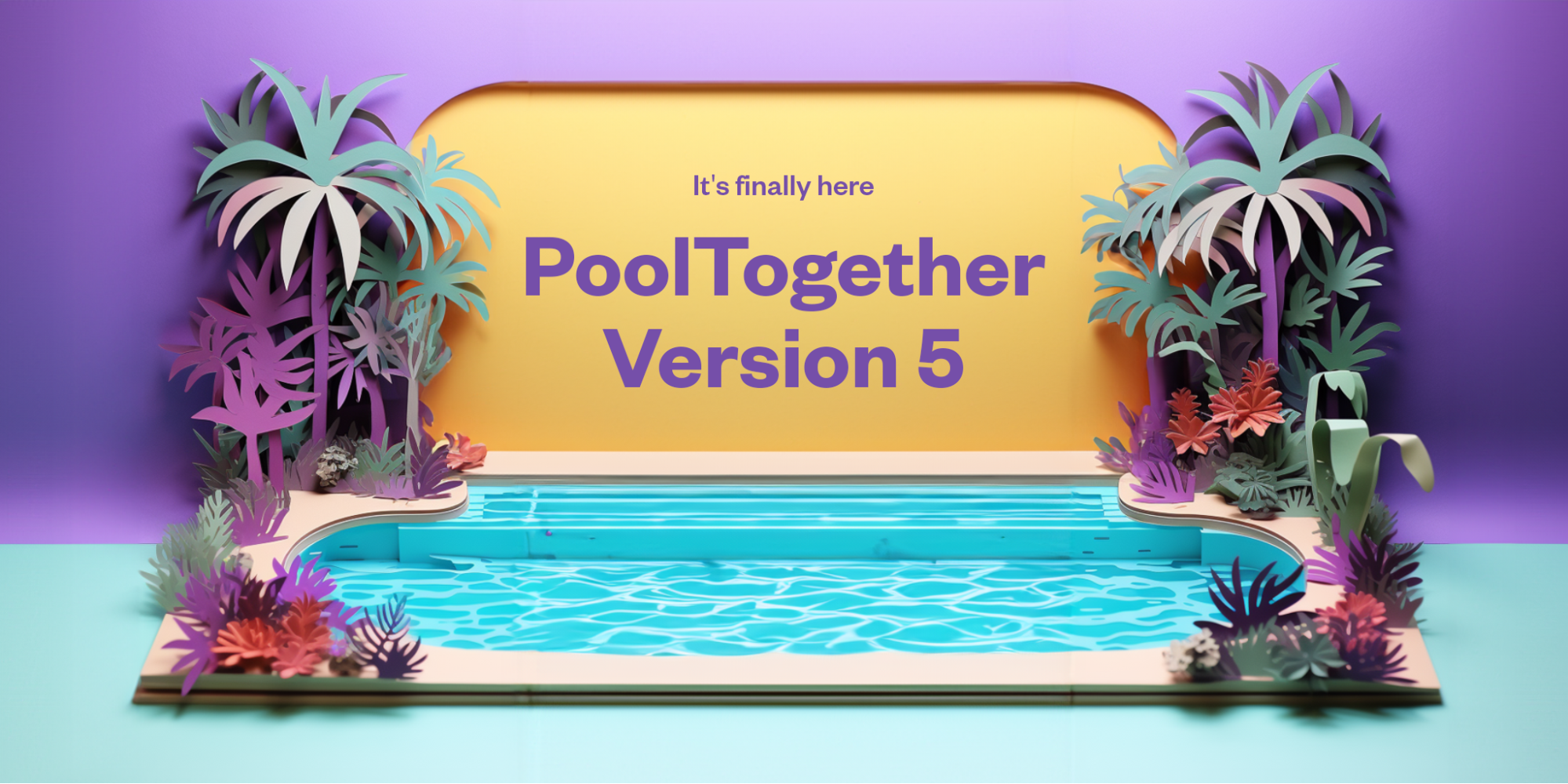 The project was originally launched in 2019, and four years later, it's making waves again thanks to the rollout of its new V5 system, which is known as a hyperstructure — it's autonomous, immutable, and permissionless forever.
Recently deployed on the Optimism L2, the V5 protocol is not only more affordable to use now compared to its earlier versions, but it's also simpler. For users, the game works like this:
💰 Deposit — You put your crypto (like USDC, WETH, or DAI) into a prize vault or simply swap into PoolTogether's prize tokens (e.g., "Prize USDC"), which represent vault deposits.
💸 Yield — The vault earns interest from Aave V3 on Optimism over time.
🪙 Prizes — The interest accrued is converted into PoolTogether's POOL tokens and amassed for prize distributions.
🎊 Winning — Winners are chosen randomly daily, and prizes are sent directly to their wallets; manual claims have been eschewed in favor of automatic distributions.
If you're keen to give the new V5 system a go, you currently have two main frontends to choose from: the cabana.fi and pooltime.app.
Both interfaces are straightforward to use, so you can't go wrong with either when it comes to simplicity. Remember that beyond its deposit UI, Cabana also offers a swaps aggregator page in case you're more inclined to trade into the prize tokens you want.
In the future, any additional community-built frontends will be discoverable on pooltogether.com/interfaces. Since PoolTogether V5 is autonomous, open, and immutable, we'll likely see more projects building on and around the project going forward.
Security firms have audited the new V5 smart contracts on three separate occasions. You can rest a little easier when trying the project accordingly, yet always remember the DeFi golden rule: never deposit more than you can afford to lose. PoolTogether may be a no-loss savings game, but it does face potential protocol dependency and smart contract exploit risks.
PoolTogether V5 offers a promising leap toward a more accessible and user-friendly savings game. Its autonomous and immutable structure offers a solid and fun way to grow your assets and opens the door for future innovations and community-driven projects. That's DeFi done right, baby!
Action steps: