L2s
Long Live Optimism
OP token drops, OpenSea drama, Kanye West NFTs, Bankless DAO Tax Guide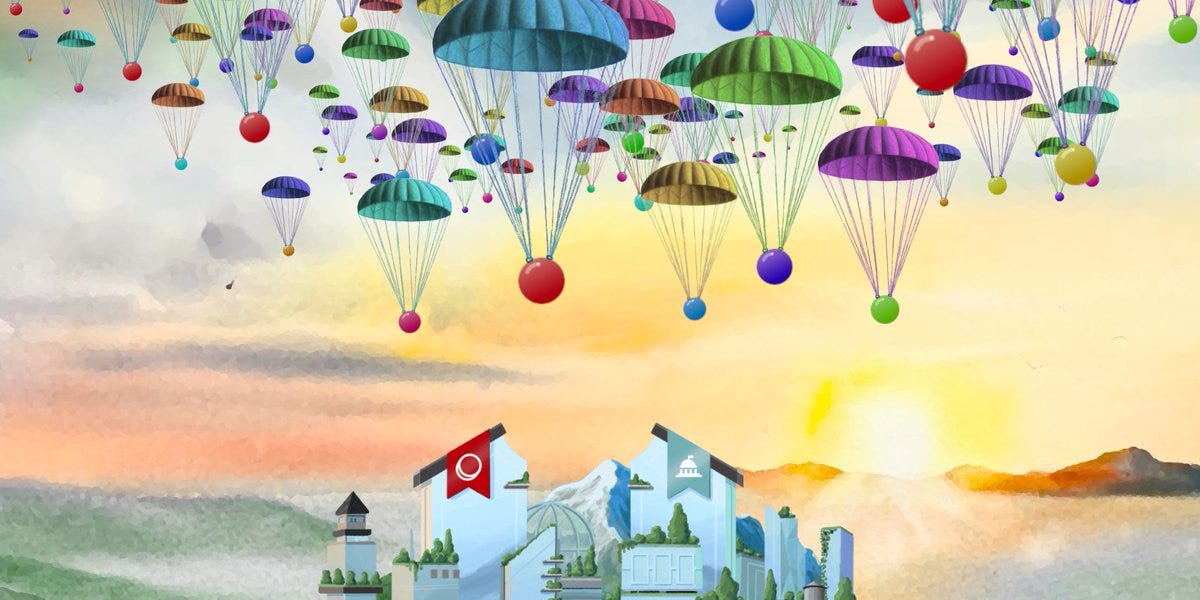 Dear Bankless nation,
Here's a recap of the biggest news in crypto for the first week of June:
OP is born
After its official announcement several weeks ago, the Optimism Token went live this week. Claim it here if you're eligible.
The largest airdrop of the year didn't go off without some hiccups. Due to high traffic, Optimism's mainnet stalled. Its remote procedure calls (RPC) — a communication protocol that allows other protocols to interact with the Optimism chain — went down for several hours, preventing other users from executing transactions on Optimism.
After these issues were resolved, Optimism saw a huge uptick in daily transactions, even coming in 5th on total ETH burned on the Ethereum mainnet.
At the time of writing, 65% of OP airdrops have been successfully claimed.
We've written a lot about why L2s are going to be a game-changer for DeFi. By processing transactions off the base chain, rollups like Optimism scale Ethereum without sacrificing on security.
If you're new to rollups: check out why Layer 2s are the future or our previous videos with the Optimism team.
Velodrome launch and airdrop
Velodrome — an AMM decentralized exchange modeled after Solidly — is launching on Optimism.
Velodrome officially launched May 31st with more than ten partners, including Maker DAO and Frax Finance, and launched its own $VELO airdrop.
#OPSummer is coming!
OpenSea drama
Former Head of Product at OpenSea Nathaniel Chastain is being indicted on wire fraud and money laundering charges.
What happened: Last September, OpenSea users sleuthing on Chastain's wallets noted purchases of NFTs before they were featured on Opensea's homepage.
Chastain allegedly pushed for the NFTs to be listed on the frontpage and cashed out in profits of up to $67,000 after widespread publicity.
In response, OpenSea admitted insider trading was going on, and quickly fired Chastain.
This will go down as a landmark case. Although NFTs are not yet officially regulated as securities, this sets a strong precedent for treating digital assets as such.
For that, the DOJ is reportedly considering a sentence of 20 years for Chastain. 🤯
Web3 News Roundup
Kanye West NFTs
Kanye West filed 17 trademark applications on his Yeezus brand for "blockchain-based non-fungible assets" and bought the yeezus.eth ENS domain despite previous claims that he wouldn't be jumping onboard the NFT craze.
You're late! Welcome aboard the NFT hype train, Ye.
PoolTogether
We covered in last week's recap that PoolTogether launched a public crowdfunding campaign in its legal battles. As of this week, PoolTogether has raised 566 ETH out of its 769 ETH funding goal in Pooly NFTs to fight its court case.
Crypto is marked with lots of inner-fighting, but it's nice to see crypto coming together where it matters.
Join the fight by minting your own Pooly here.
Solana Shutdown
Solana went down… again.
We'll leave it at that.
Bankless DAO Global Tax Guide
Bankless DAO's Legal Guild released a mintable Global Tax Guide covering nine countries (and more to come!).
While countries are still figuring out their how to take their cut of crypto, this will provide some respite for crypto tax complexities.
You can jump in on the mint here!
Another wild week in the books, here's what we have lined up for the next one:
William's dropping the Ultimate Guide to Synthetix
Vance Spencer answers the question: Is DeFi dead?
Ben breaks down the Layer 2 Endgame 🔥
See you next week.
- Bankless