NFTs
OpenSea Valued at $1.5B 🏄‍♀️
NFT marketplace OpenSea completes an impressive $100M Series B raise!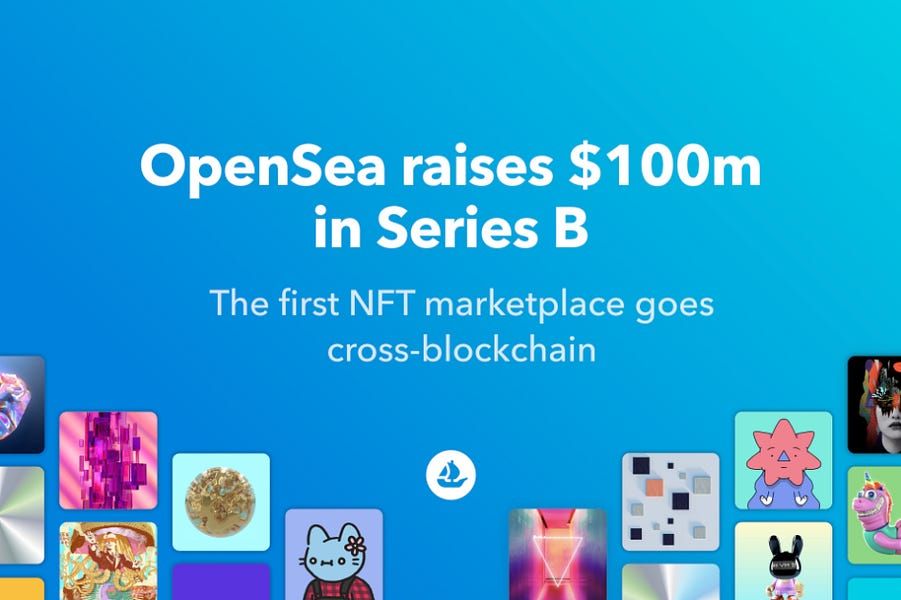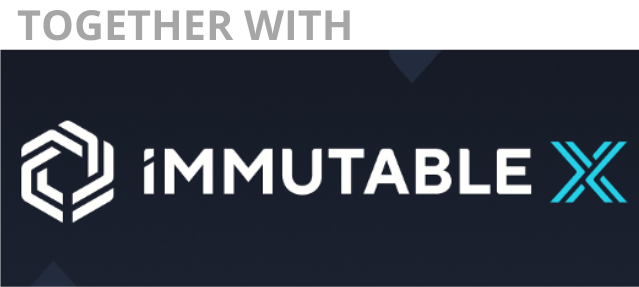 Metaversal is a Bankless newsletter for weekly level-ups on NFTs, virtual worlds, & collectibles
---
Dear Bankless Nation,

I've been binge watching episodes of Shark Tank lately, and to me one of the most interesting parts of the show is watching the entrepreneurs and the investors negotiate on valuations.
That said, when I saw NFT marketplace OpenSea announce it had raised $100 million at a $1.5 billion valuation in a Series B raise, my jaw dropped a little.
It's hard to raise $100,000, much less $100 million. OpenSea's new funding windfall is incredibly validating both for OpenSea and NFTs in general, and it also gives the platform's team lots of resources to evolve further.
For today's Metaversal, let's talk about OpenSea's new raise, where the project goes from here, and the ensuing downstream effects we could see in the near future!

-WMP
---
OpenSea's New $100M War Chest
This week leading NFT marketplace OpenSea announced the completion of a $100 million Series B fundraising round. The round, which was led by prolific VC firm a16z, notably gave OpenSea a whopping $1.5 billion valuation!
For the uninitiated, young companies typically hold Series B raises once they've demonstrated consistent growth in customers + revenues and once they've demonstrated they can perform well against competitors.
OpenSea, the NFT ecosystem's leading marketplace to date, certainly scores highly in both these regards. Consider how in June 2021 the platform facilitated +$149 million worth of volume, which was a new monthly record at the time. Notably OpenSea's surpassed that record anew, as there's still a week-and-a-half left in July and the project's already facilitated $167M in monthly volume and counting!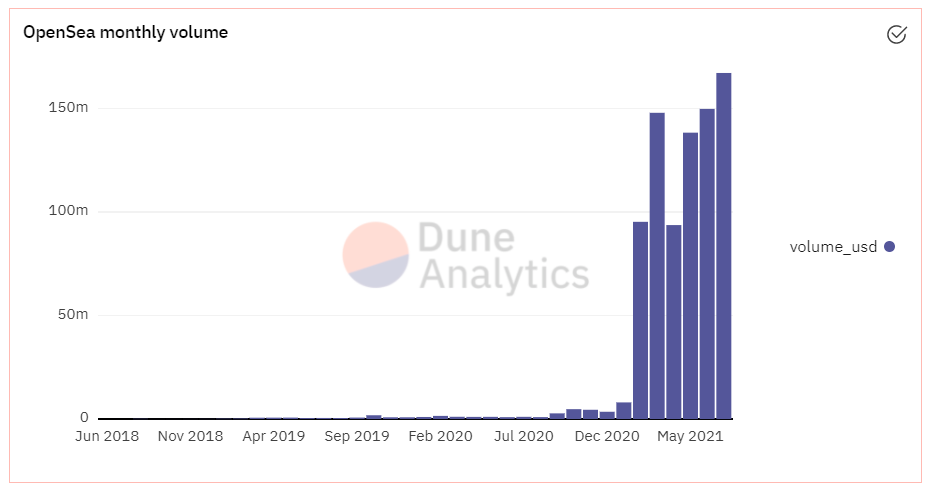 So OpenSea's got the growth, it's got the numbers any NFT marketplace would kill for, and now it's got a huge new war chest to further its team, products, and services.
Going multi-chain
"OpenSea's broader mission is to turn the internet from an information transfer machine into a value transfer machine," the company said in their Series B announcement.
Accordingly, with such lofty ambitions OpenSea plans to go wide by integrating support for multiple chains and scaling solutions. First up is OpenSea's Polygon marketplace, which is live now and offers users gas-free NFT trading.
Interested in giving this new marketplace a spin but aren't sure where to start? Check out this short-and-sweet "How to buy NFTs on Polygon" guide from the OpenSea Help Center. Also, be on the lookout as the platform adds support for further scaling solutions in the future!
A downstream effect?
The sheer size of OpenSea's Series B raise is going to be an acute legitimization multiplier for NFTs and NFT projects for the foreseeable future. It's going to get more mainstream eyes to look at NFTs seriously, plain and simple.
As such, I think if you're an NFT startup looking to raise money in the near future, your short-term prospects just received a clear boost. NFTs are serious business, and OpenSea's just demonstrated that to the world in high-profile fashion.
---
Action steps