News
OpenSea Drying Up?
Weekly Recap: OpenSea struggles, SBF rly rly struggles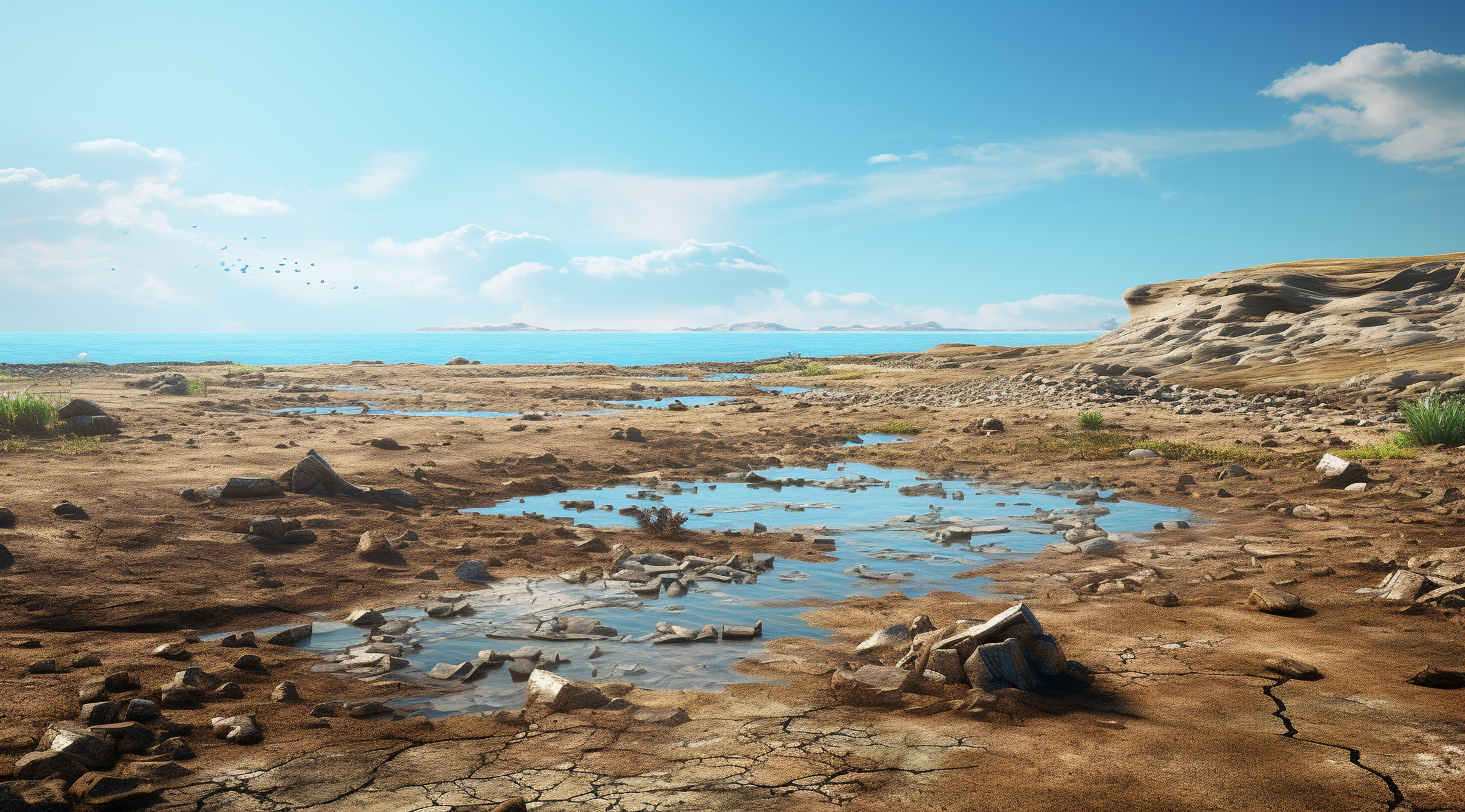 Friend & Sponsor
Kraken

- See What Crypto Can Be with Kraken
1️⃣ OpenSea takes drastic steps.
As the NFT market slowdown continues, OpenSea is looking to take things in a different direction. They're taking some drastic measures, announcing Friday that they're laying off half of their staff.
The layoffs were announced by OpenSea CEO Devin Finzer in a thread that charted the platform's plans to reimagine its "operating culture, product, and tech from the ground up."
OpenSea struggled to maintain dominance this past year while its competitor Blur leveraged its airdrop to drive substantial volumes. It's also dealt with pushback from massive players like Yuga over its royalty policies. But as floor prices of top collections crater and liquidity thins, there's less open ocean for OpenSea which at the bull run's heights raised at a $13.3 billion valuation.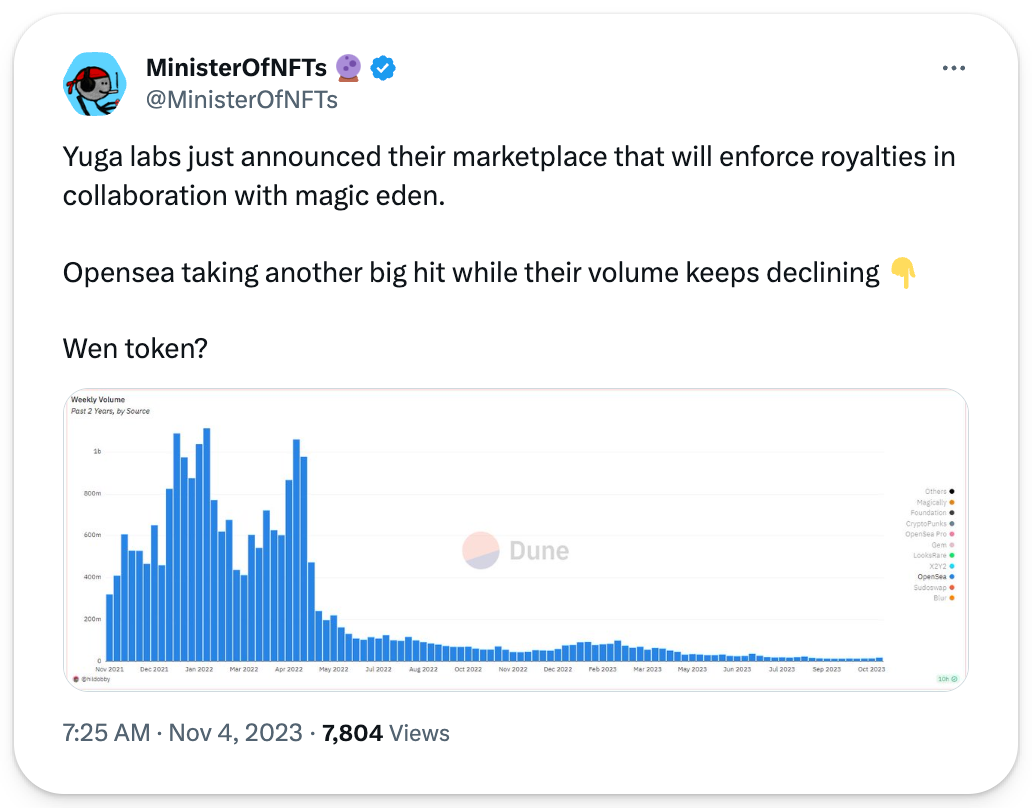 ---
2️⃣ SBF guilty on all counts.
It's official: Sam Bankman-Fried is guilty of fraud.
The jurors in SBF's trial returned their final verdict, which found the disgraced FTX founder guilty on 7 different counts tied to the self-inflicted collapse of the FTX exchange last year.
The main question now is how much time will SBF face. There's a technical max sentence of 115 years, but he will likely be sentenced far less than that. The case's presiding Judge Kaplan has tentatively set a sentencing for March 2024, so mark your calendars.
---
3️⃣ SOL catches fire.
In this latest week of the Game of Coins, Solana was the big winner among the majors. That's because SOL rallied double-digit percentage points to +$40 on the week, outpacing BTC, ETH, and other top projects in the same span.
The catalyst? No singular reason, though vibes are on the up and up. Solana's Breakpoint conference was this week, which rallied excitement, and VanEck just posited a potential +$3k price point for SOL by 2030, which rallied hope.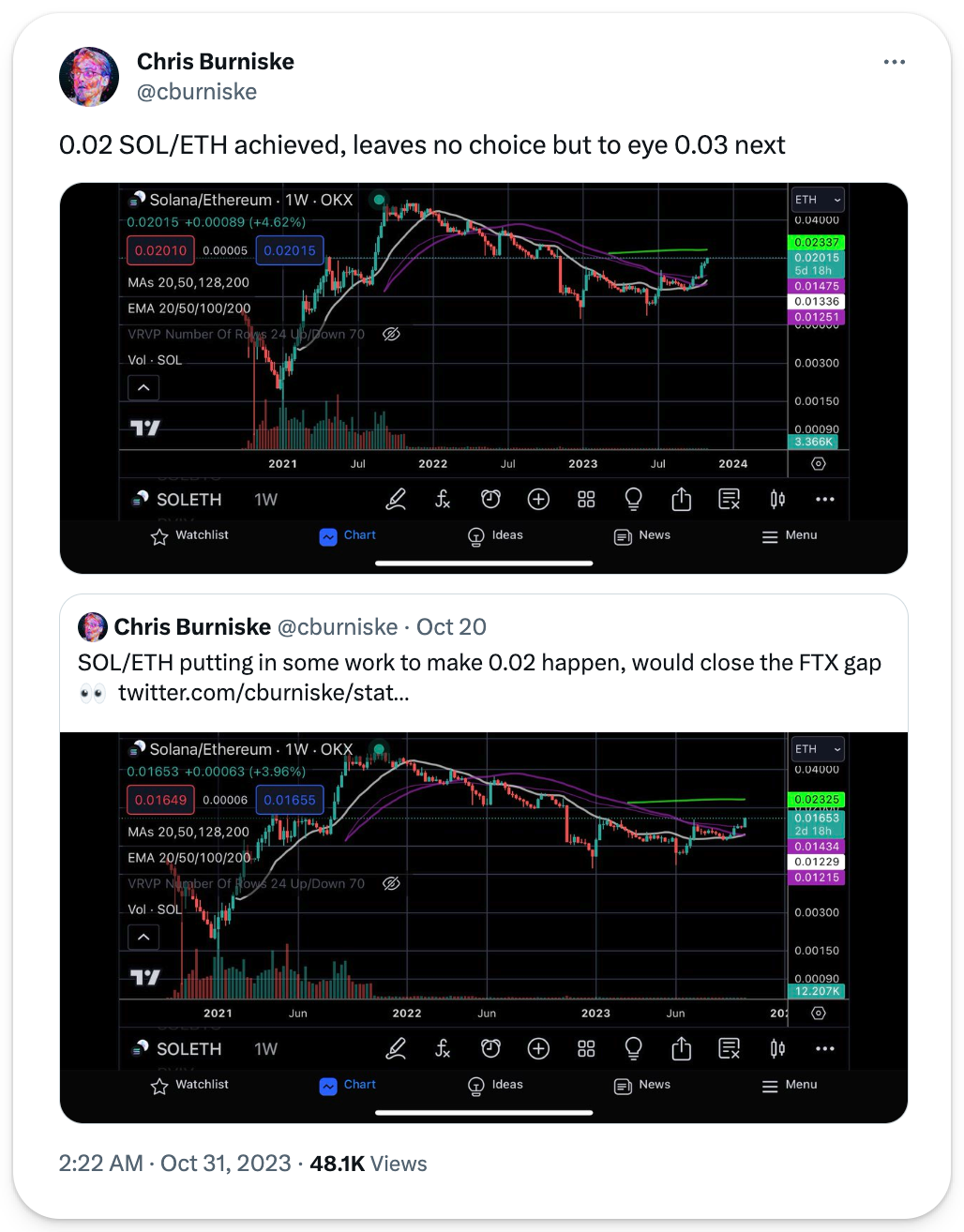 ---
4️⃣ Vitalik talks L2 diversity.
Ethereum creator Vitalik Buterin published his latest blog post, this time on the different types of L2s.
His conclusions? The L2 scene will become increasingly varied as the range of approaches here widens and deepens, and the "connectedness" of networks to Ethereum works along two main dimensions: the security of withdrawing to Ethereum, and the security of reading Ethereum data.
---
5️⃣ Celestia mainnet arrives.
Celestia arrived on mainnet this week with a much-hyped airdrop. Things were a little rocky at first, but supports have big expectations for the modular crypto infra.
Celestia is a data availability (DA) layer built on Cosmos. In other words, it's an L1 optimized to store and supply data for other chains in trust-minimized fashion. The big idea then? L2s can now opt to manage their transaction data on Celestia rather than Ethereum and save money from the lower costs in the process.