NFTs
Non-fungible trendsetters
Budweiser nabs a Noun, OpenSea acquires Dharma, Gem launches, & more!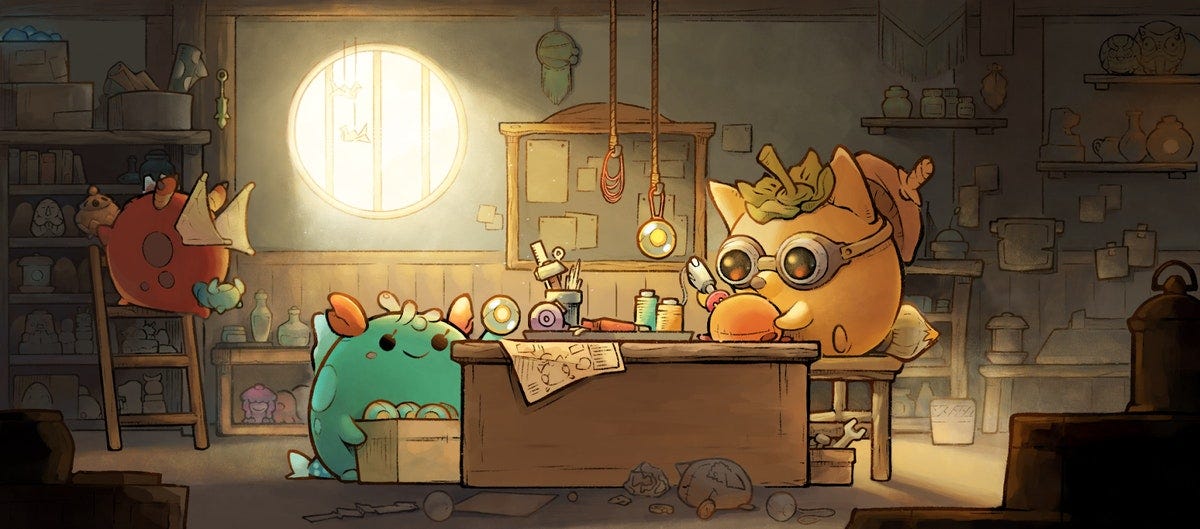 Dear Bankless Nation,
Twitter. Meta and Instagram. Walmart. The world's biggest brands are starting to move into NFTs in big ways.
These sorts of major pivots are inevitable as NFTs continue to make serious inroads into the mainstream.
Yet at the same time, let's never ever forget how we got here. And that's by innovating for ourselves grassroots style with DIY decentralized infrastructure. Infra that for many has provided direct avenues of escape from the various suffocations of corporate hegemonies.
So yeah, us NFTers are cultural trendsetters, and the rest of the world's just now catching up. We're not crusading to make everyone use NFTs; rather, in the not so distant future it'll just be silly not to.
-WMP
---
🛒 NFT News & Platforms
🏆 Digital Collectibles
🎨 Cryptoart
Sarah Zucker released the Promethea collection on Nifty Gateway.
Circular Art, a generative art platform on the Optimism L2, launched the Octavas collection.
🎮 NFT Games
💽 Music
Layer Zero: this week Bankless co-host David Hoffman interviewed Jonathan Mann, a.k.a. Song-A-Day-Man.
sound.xyz: the platform's first 25 releases have all sold out within one minute flat!
🌐 Virtual Worlds
💎 DeFi x NFTs
Abracadabra.money introduces NFT peer-to-peer loan service.
Gem, a super efficient NFT marketplace aggregator, is now live.
NFTX launches inventory staking! Now you can earn yields on the platform while avoiding the risk of impermanent loss (IL).
Vesper Earn: a new Vesper opp will let you earn yield on your DAI in the form of NFTX PUNK tokens.
---
Action steps