NFTs
Non-Fungible Future 🛸
Twitter eyes NFTs, Sushi's Shoyu exchange is near, massive Squiggle sales, & more!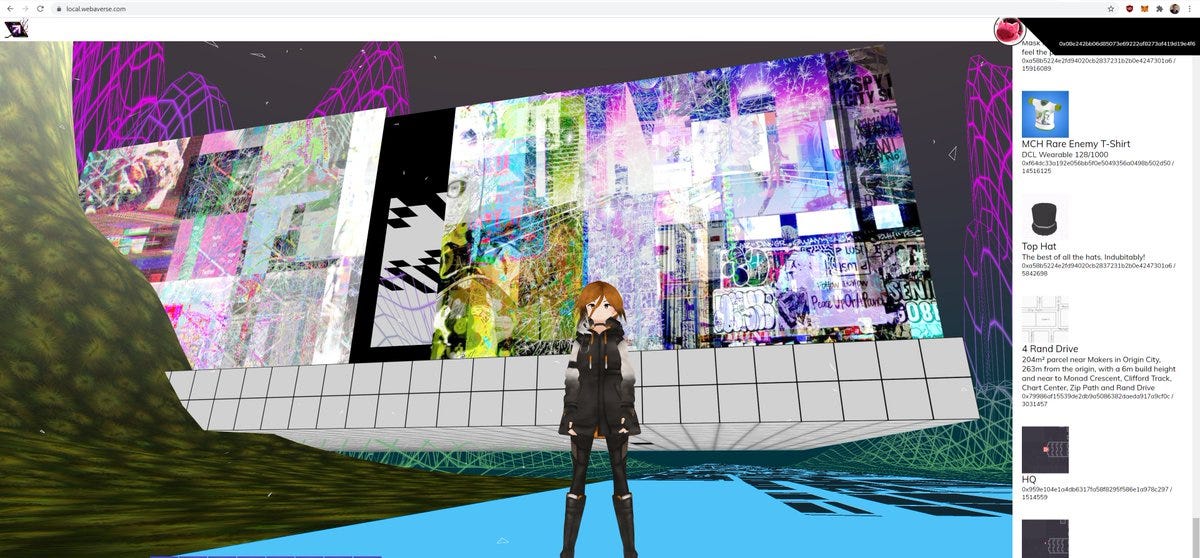 Dear Bankless Nation,
Twitter is exploring NFTs further. TIME Magazine's NFT drop sold out in seconds. Snoop Dogg is apparently a huge NFT collector. China just banned crypto … again.
Another regular week in NFT Land, right? 😄
Drama, excitement, and intrigue abounds, so just remember to keep on top of your rest and relaxation so you can stay fresh for the future. Us creatives and builders are running a marathon here after all, not a sprint!
Thanks kindly for reading, stay creative, and have a great weekend per usual ✌️
-WMP
---
🏆 Digital Collectibles
Huge Chromie Squiggle sales this week: "Perfect Spectrum" Squiggle #7583 sold for 922.5 ETH (an ATH for the collection) and "Full Spectrum" Squiggle #2855 sold for 420 ETH.
Loomdart acquired CrypToadz #3661, one of the rarest in the collection, for 125 ETH.
SharkDAO, which already owns Nouns #2, #5, #15, and #33, added shark-headed Noun #47 to its collection 🦈
🎨 Cryptoart
Collector Bharat Krymo acquired Hackatao's HACK of a BEAR - The Scientist for 48.6 ETH.
Artist Matt DesLauriers is releasing the generative art series Meridian through Art Blocks on Tuesday, Sept. 28th.
🎮 NFT Games
Global fantasy ⚽ game Sorare raised $680M in its Series B fundraise.
Aavegotchi has now notched +1.5M transactions on Polygon.
Axie Infinity just updated its breeding fee policies.
🌐 Virtual Worlds
Cryptovoxels creator Ben Nolan is hosting an AMA on Reddit next week!
Remember how I mentioned Snoop Dogg earlier? He's also going metaversal with The Sandbox.
🛒 NFT News & Platforms
💎 DeFi x NFTs
Sushiswap's coming NFT platform, Shoyu, will be curated out of the gate: 10 artists featured per week for the first 10 weeks. (Speaking of Shoyu, the project just teased its upcoming VR world).
Yearn founder Andre Cronje launched open-source and fee-less NFT marketplace Artion on the Fantom blockchain, with plans for rollouts on chains like Ethereum, Arbitrum, and beyond on the slate.
---
Action steps