NFTs
NFTs are what we make them
LooksRare launches, Ghozali charms us all, Nouns DAO eyes the Super Bowl, & more!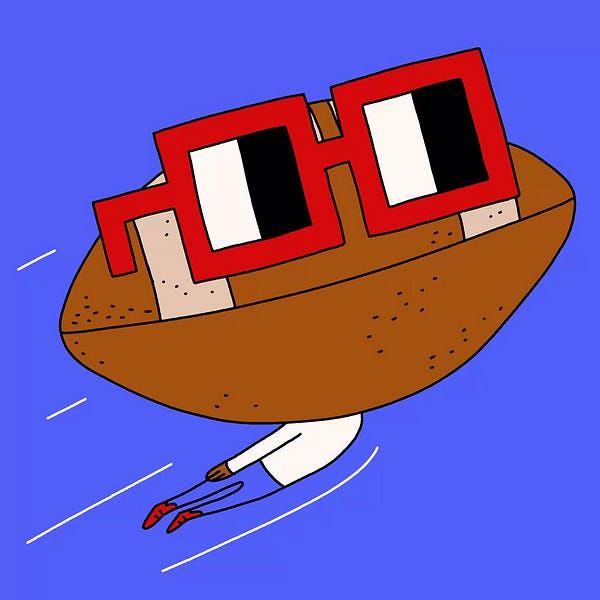 Dear Bankless Nation,
There's a debate ongoing in the mainstream right now as to whether or not NFTs can constitute art.
Of course they can. NFTs are simply a medium, like marble or canvas can be. Sure, they're a novel programmable medium born of and for the 21st-century, but they're still just a medium, and one that many artists have already embraced.
So yes, NFTs can be art. They can be many things and do many new things.
This is why artists and people from so many other walks of life are embracing NFTs. It's a technology and ecosystem around which all the various fields of human activity can be explored toward unprecedented ends!
-WMP
---
🛒 NFT News & Platforms
🏆 Digital Collectibles
Nouns DAO is preparing to trade one Noun NFT in exchange for a "prominent beverage company [including] Noun glasses in a 2022 Super Bowl commercial" and more.
🎨 Cryptoart
Wikipedia editors have declined to categorize NFTs as art for now. How absurd.
SuperRare collectors and minters from pre-2020 are eligible for a new POAP by renowned cryptoartist XCOPY.
Non Fungible Poems: this week I curated an exhibition for NFT curation platform JPG to highlight literary NFTs and how they're on the rise and here to stay.
🎮 NFT Games
Axie Infinity's Ronin sidechain has quickly become a force to be reckoned with:
💽 Music
Aluna is releasing Forget About Me today on sound.xyz.
🌐 Virtual Worlds
💎 DeFi x NFTs
---
Action steps