NFTs
NFTs are super social 🤝
AXS airdrop + staking, Snoop Dogg buys an XCOPY, TikTok turns to Immutable X, & more!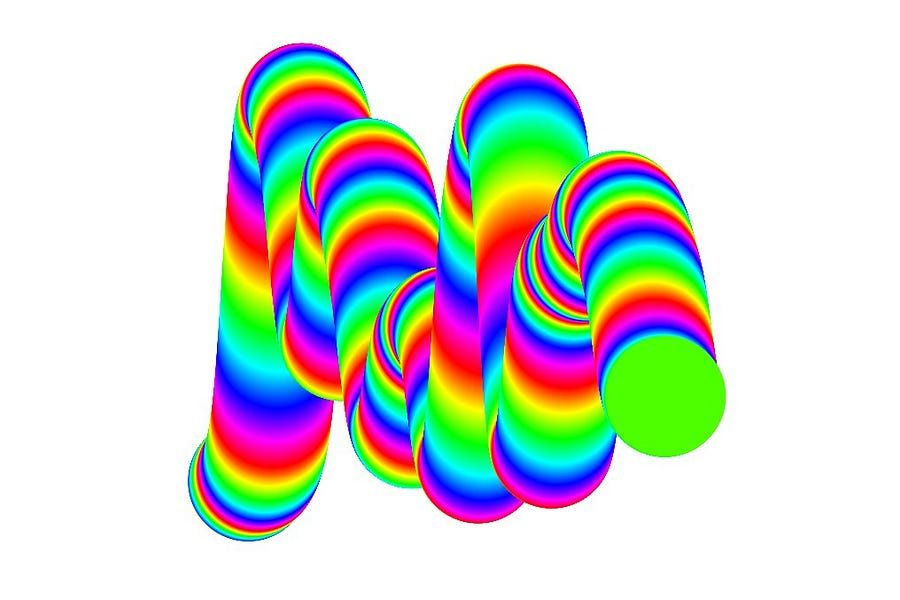 Friend & Sponsor
Across

- Across.to is the bridge you deserve
Dear Bankless Nation,
Reddit, Twitter, and now TikTok.
The world's biggest social media giants are turning their gazes to NFTs via Ethereum and increasingly via Ethereum's blossoming L2 ecosystem.
It's probably nothing, right. Or maybe, just maybe, these experiments really do hail the future of social media as on-chain, open, and programmable.
We'll just have to wait and see what happens from here. In the meantime, the intrigue and possibilities are mounting, and major institutions are watching our big ol' NFT party closer than ever before. Let's keep givin' 'em something to talk about 😉
-WMP
---
🏆 Digital Collectibles
Chromie Squiggle #4697, a bold hyper rainbow Squiggle, sold for 945 ETH this week 🤯
Speaking of big sales, Bored Ape Yacht Club has a new ATH sales record thanks to Bored Ape #2087 selling for 769 ETH on Wednesday 🦍
🎨 Cryptoart
Nigerian artist Osinachi is auctioning 5 works of cryptoart through Christie's Europe later this month 🎉
An anonymous collector acquired XCOPY's All Time High in the City for 1,000 ETH 💎
Snoop Dogg (a.k.a. Cozomo de Medici) acquired XCOPY's Some Asshole for 1,300 ETH!
Cryptoart platform KnownOrigin unveiled triple lock royalties, an open-source system for "off-platform NFT royalties."
🎮 NFT Games
Leading NFT game Axie Infinity airdropped AXS tokens to all players who played prior to Oct. 26th, 2020. AXS staking is now live too!
Aavegotchis only on Polygon? Not anymore! You'll be able to get your 'Gotchi gang going strong on Ethereum next month courtesy of Rarible.
🌐 Virtual Worlds
🛒 NFT News & Platforms
Crypto exchange Kraken published a report on NFTs.
New Polygon-based NFT platform DoinGud published its litepaper.
PartyDAO releases Party Splits: a system for granting fractionalized NFT tokens to any address via the PartyBid app.
Nifty Gateway now supports global offers by trait.
Decentralized publishing platform Mirror opened its crowdfunding tool to the public.
Foundation creators can now publish NFT collections through independent smart contracts.
Meet Loot Exchange: a new bespoke marketplace for the Loot universe.
💎 DeFi x NFTs
---
Action steps