NFTs
NFTs Are Levelling Up
CryptoPunks now valued at +$1B, Async Music arrived, Axie Infinity rolled out Ronin, & more!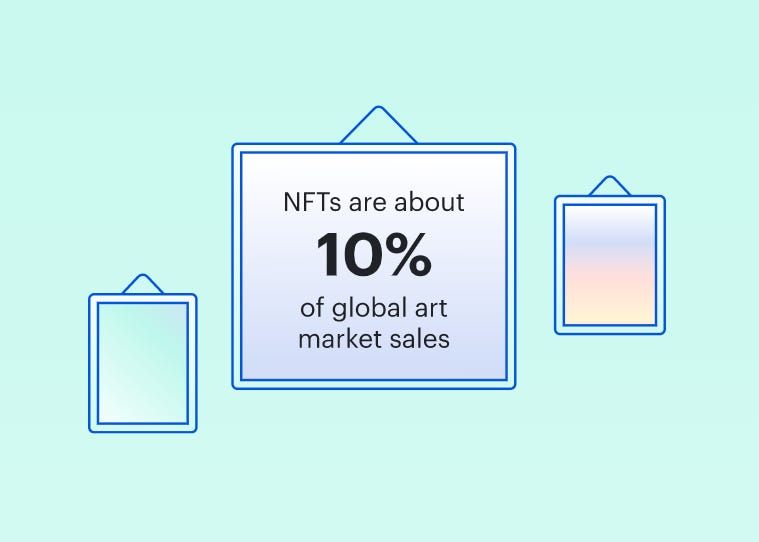 Friend & Sponsor
NEAR DA

- DA for Ethereum rollups at a fraction of the cost.
Dear Bankless Nation,
This week we saw more than a few NFT projects take major leaps forward, like Async Art's rollout of Async Music or Axie Infinity's Phase 2 launch of the Ronin sidechain.
What's amazing is that these kinds of innovative strides are  being made constantly throughout the NFT ecosystem these days.
So sure, NFTs may be relatively young and many of their possibilities may remain uncharted. But that takes nothing away from the fact that there's an explosion of progress around them right now, and it's truly exciting to watch.
Indeed, it's not everyday you get to watch the future get made right in front of your eyes!
-WMP
---
🏆 Digital Collectibles
A group of community members are attempting to form a DAO in order to bid on CryptoPunk 635, the alien Punk being auctioned through Christie's next month.
The CryptoPunks market is now valued at around ~$1B.
Minting for Avastars Gen1 Series 4 concluded this week. For anyone who participated in this latest series, new $ART tokens are now available to claim.
🎨 Cryptoart
Async Art launched Async Music, a new programmable music division that allows fans to mint limited-edition snapshots of continuously evolving songs.
Beeple is releasing his Spring/Summer Collection 2021 drops through Nifty Gateway between today and May 2nd.
🕹️ Blockchain Games
Axie Infinity launched Phase 2 of its Ronin sidechain rollout, kicking off The Great Migration!
🌐 Virtual Worlds
🛒 NFT Platforms
NFT marketplace OpenSea published its April 2021 Spotlight write-up, which highlights the talented up-and-coming artists REO, Farah Manley, and Panagiotis Archontis.
Thanks to a collaboration with Wyre, Rarible has added support for credit cards so users can easily acquire ETH for collecting.
💎 DeFi x NFTs
---
Action steps