NFTs
NFTs Are Alive and Well
Meet MoonCat Accessories, Zapper NFTs, the Museum of Fine Yams, & more!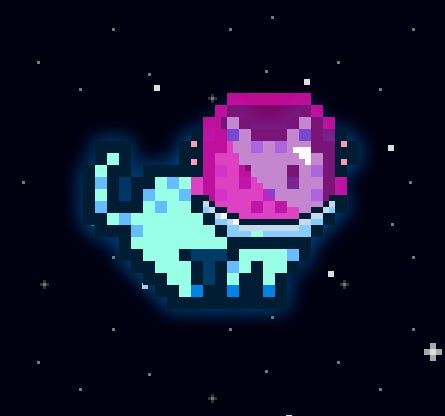 Friend & Sponsor
Across

- Across.to is the bridge you deserve
Dear Bankless Nation,
Recent reports of the "collapse" of the NFT market have been greatly exaggerated.
The thrust of these write-ups? That NFT activity has declined since March 2021. Sure, but there's still tons of activity happening in the here and now that can't be ignored. For example, 10 NFT projects alone just accounted for nearly 10k ETH worth of volume over the last week according to OpenSea!
If this is what a cycle-ending NFT market collapse looks like, then what a productive and teeming bear market we already find ourselves in 😂
Don't worry about the naysayers — we're all building something special with this ecosystem, regardless of whether the mainstream totally gets that yet or not. Have a great weekend everyone!
-WMP
---
🏆 Digital Collectibles
This week CryptoPunk 8562 sold for 105 ETH, and CryptoPunk 843 sold for 102.99 ETH. The throughline? Choice headgear 🧢

Ponderware, the team behind MoonCatRescue, announced MoonCat Accessories and a coming Boutique shop creators can sell accessories through 🐱
🎨 Cryptoart
Bids are streaming in on the iconic cryptoart pieces included in Sotheby's ongoing Natively Digital: Curated NFT Sale 🎉
Artist Tyler Hobbs announced he'll be releasing a curated art drop through generative art platform Art Blocks on June 11th ...
🕹️ NFT Games
As digital landowner Flying Falcon pointed out this week, Axie Infinity's numbers are up across the board since the release of the NFT game's custom-built Ronin sidechain 📈
AavegotchiDAO implemented AGIP6, a proposal to improve Aavegotchi's play-to-earn mechanics by growing the community's Player Reward pool.
Famous entrepreneur and investor Alexis Ohanian has been exploring Ethereum fantasy ⚽ game Sorare ...
🌐 Virtual Worlds
Artist Matt Kane made an installation in Cryptovoxels to accompany his 118-layered cryptoart piece Meules after Claude Monet, which is being auctioned through Sotheby's "Natively Digital: Curated NFT Sale."
Speaking of Sotheby's, the auction house has developed a replica of its London headquarters in Decentraland.
Yam Finance teamed up with metaverseDAO to create the Museum of Fine Yams in Cryptovoxels.
Decentraland's Wearables Editor now supports minting on Polygon.
🛒 NFT Platforms
In OpenSea's latest issue of The Tide, the NFT marketplace announced it had launched a gas-free Polygon trading beta for +20 projects, and Polygon-powered minting is on the slate to arrive soon.
💎 DeFi x NFTs
DeFi dashboard Zapper.fi unveiled Zapper Quests, which users can complete to unlock NFT rewards.
NFT index token project NFTX is making the final adjustments on its V2 interface.
NFT20 released a new version of its NFT Swapbox smart contract.
Interest-bearing NFT project Charged Particles is running a yield farming program around its $IONX token.
---
Action steps