NFTs
NFT survival 🧬
Doodles 2, Forgotten Runiverse demo, Ledger's new NFT platform, & more!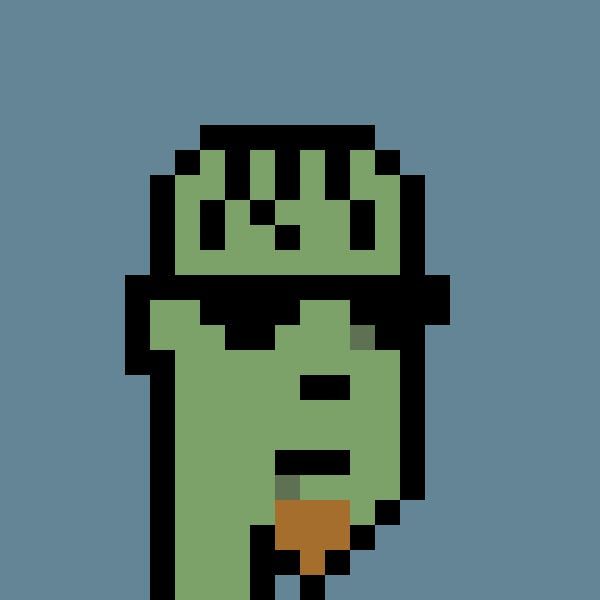 Dear Bankless Nation,
The NFT ecosystem has experienced a burst of new expansions, new products, and new acquisitions in recent days.
That's the difference between "this cycle" and "last cycle."
In early 2018 when crypto activity levels jumped off a cliff, there were hardly any NFTs or NFT projects to actually use at the time, and interest dropped off acutely.
Fast forward to today, though, and there's a seemingly endless stream of NFT, DeFi, and DAO projects arriving every day that are worth exploring.
To be sure, this new reality is not enough to totally shield the young cryptoeconomy from rough macro conditions or irresponsible, massively overleveraged crypto firms, but it's something. And it's something we didn't have before. Don't get lost in the past, I say, and have a great weekend, too.
-WMP
---
🛒 NFT News & Platforms
MoonPay launched its NFT minting service HyperMint.
🏆 Digital Collectibles
CryptoPunk 8531, a rare zombie punk, resold for 825 ETH:
Doodles announced the ambitious Doodles 2 expansion effort:
🎨 Art
Archipelago, a new marketplace designed for Art Blocks users, is now live.
Gucci purchased $25k worth of RARE tokens to join SuperRareDAO and launch the "Vault Art Space" exhibition.
🎮 NFT Gaming
💽 Music
Spores, a new tool for remixing music NFTs, is live and seriously fun:
🌐 Virtual Worlds
💎 DeFi x NFTs
---
Action steps
🧐 Catch up on my other write-ups from this week: