NFTs
NFT marketplace acquisitions 🛒
Uniswap and eBay acquire NFT footholds!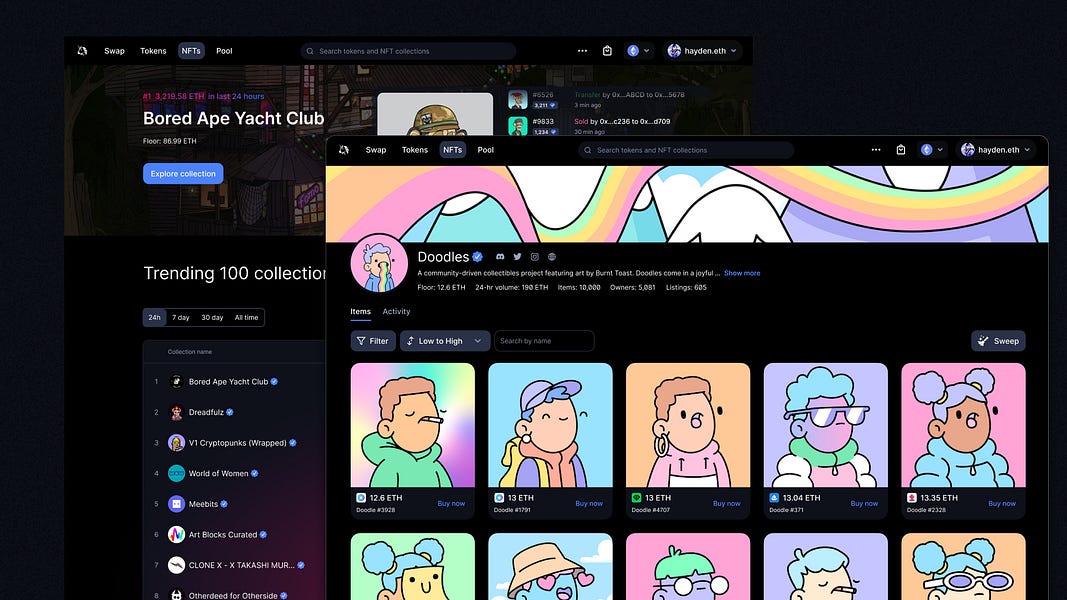 Dear Bankless Nation,
In bull markets, companies typically acquire other companies to speed up growth.
In bear markets, though, companies often turn to acquisitions to reshape their businesses for better weathering the times.
Reshaping season seems to be in full swing, then, as this week we saw not one but two major buy-ups in the NFT ecosystem, namely Uniswap Labs's acquisition of Genie and eBay's acquisition of KnownOrigin.
Let's look closer at these big moves and consider some things to keep an eye out for going forward accordingly.
-WMP
---
Consolidation in the NFT space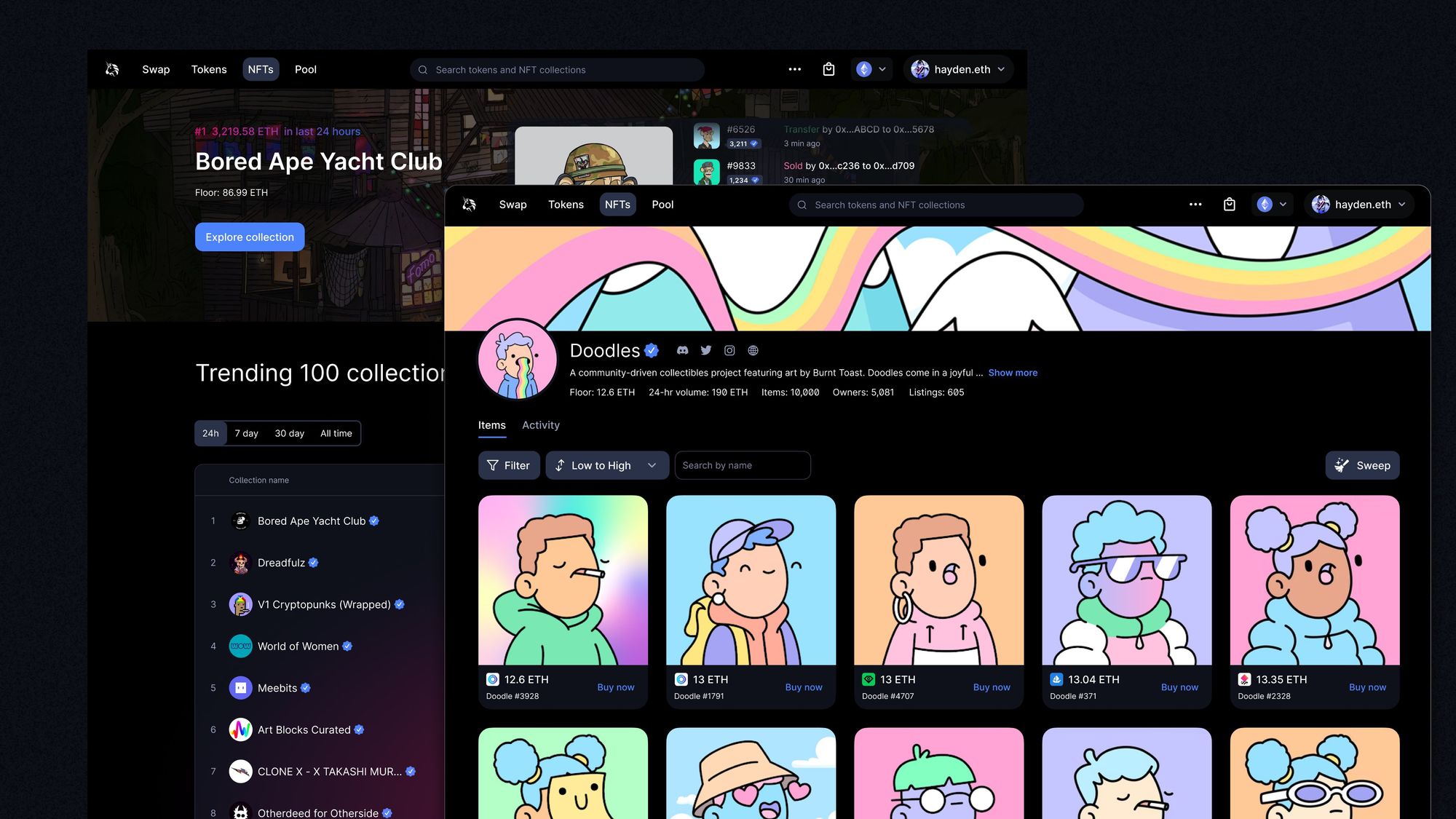 Uniswap buys Genie
On June 21st, 2022, Uniswap Labs — the leading team behind Uniswap — announced its acquisition of NFT marketplace aggregator Genie.
"NFTs will be integrated into our products, starting with the Uniswap web app, where soon you'll be able to buy and sell NFTs across all major marketplaces," Uniswap Labs said on the news. "We'll also integrate NFTs into our developer APIs and widgets, making Uniswap a comprehensive platform for users and builders in web3."
As part of the reveal, the Uniswap team also unveiled plans for a USDC airdrop to past users of Genie. The airdrop is slated to go live in August and will be claimable for up to one year.
Why it matters
When it comes to activity levels and brand acceptance, Uniswap is easily the leading decentralized exchange (DEX) in the cryptoeconomy. Yet over the last year a considerable amount of attention — and liquidity — has shifted from DeFi to NFTs. The Genie acquisition will allow Uniswap to quickly gain a major foothold in NFTs and to become a one-stop trading hub for all things fungible and non-fungible in web3.
Uniswap's decisive expansion from DeFi into NFTs begs the question: what comes next? What I mean is that the Genie acquisition seems like just the start of a new chapter for the Uniswap ecosystem, so keep an eye out for the possibility of Uniswap Labs continuing to make big moves in areas all across web3.
The USDC airdrop plans had many people scratching their heads, since a stablecoin airdrop approach isn't something the crypto space has really seen before. Why USDC, then? There's no public statement on that for now, but I think it's safe to assume that USDC is just legally and logistically simpler than other options currently. If you want to check if your on-chain activity meets the criteria for the airdrop, search for your desired wallet address in the Dune Analytics dashboard shown directly below.
eBay buys KnownOrigin
On June 22nd, 2022, e-commerce giant eBay announced its acquisition of NFT marketplace KnownOrigin.
"We founded KnownOrigin to empower creators and collectors by giving them the ability to showcase, sell, and collect unique authenticated digital items," KnownOrigin co-founder David Moore said on the news. "As interest in NFTs continues to grow, we believe now is the perfect time for us to partner with a company that has the reach and experience of eBay."
Key takeaways
Started in 2018, KnownOrigin is one of the oldest NFT marketplaces in operation. KO never reached the trading volume levels that peer platforms like SuperRare and Nifty Gateway have seen, but it has become home to some of the most iconic cryptoart pieces ever, and infrastructure-wise it's certainly more than enough for eBay to work when it comes to building out the company's NFT offerings going forward.
Because KnownOrigin has been around for a while, it's long been a stomping ground for some of the most veteran artists in the NFT space. In the wake of the eBay acquisition news, more than a few of these artists felt betrayed and have spoken out in protest against KnownOrigin for what they see as unacceptable backsliding. Accordingly, eBay now has an NFT platform, but some of that platform's most dedicated users are already prepared to jump ship in kind.
The big idea
For the foreseeable future, look for more of what we saw this week, i.e. big crypto companies and big mainstream companies looking to reshape their businesses via opportune NFT ecosystem acquisitions. OpenSea recently bought Gem. Uniswap just bought Genie. And eBay certainly won't be the last web2 titan to dip its hands in the NFT jar. These sorts of NFT-minded restructurings may be just a taste of what's to come on the mergers and acquisitions (M&A) front over the next 6-12 months.
---
Action steps