Join Mark Cuban Livestream in 30 mins!
Less than 1 hour out from an epic Bankless Livestream with Mark Cuban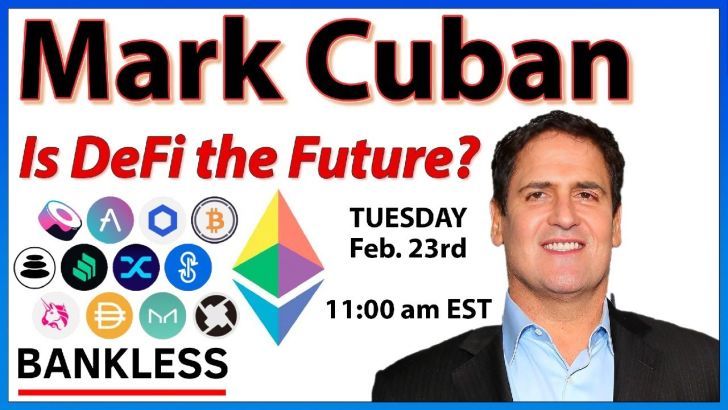 Friend & Sponsor
Across

- Across.to is the bridge you deserve
Dear Bankless Nation,

Feels crazy to write this…but we're livestreaming w/ Mark Cuban in less in 30 mins. 😱
Going to cover DeFi, NFTs, & ETH. That's right, Mark Cuban is into NFTs! Maybe he'll give us a peak into his crypto portfolio too. DROP WHAT YOU'RE DOING and join us!
Time: 11am EST
Streaming link: Bankless YouTube
Join us post-show in ClubHouse for the afterparty conversation. That's where the debrief is going down! You won't want to miss the action.
If you have the Clubhouse app just follow @ryanseanadams and @trustlessstate to get notified.
---
Our regular Tuesday Tactic will come later today. This is one of the only times I'll ever send you two emails in a day. But I think this one's worth it. 😉
See you there.

- RSA