DeFi
,
How Tos
How to maximize your Argent wallet
A couple tips on how to use your Argent wallet for all things DeFi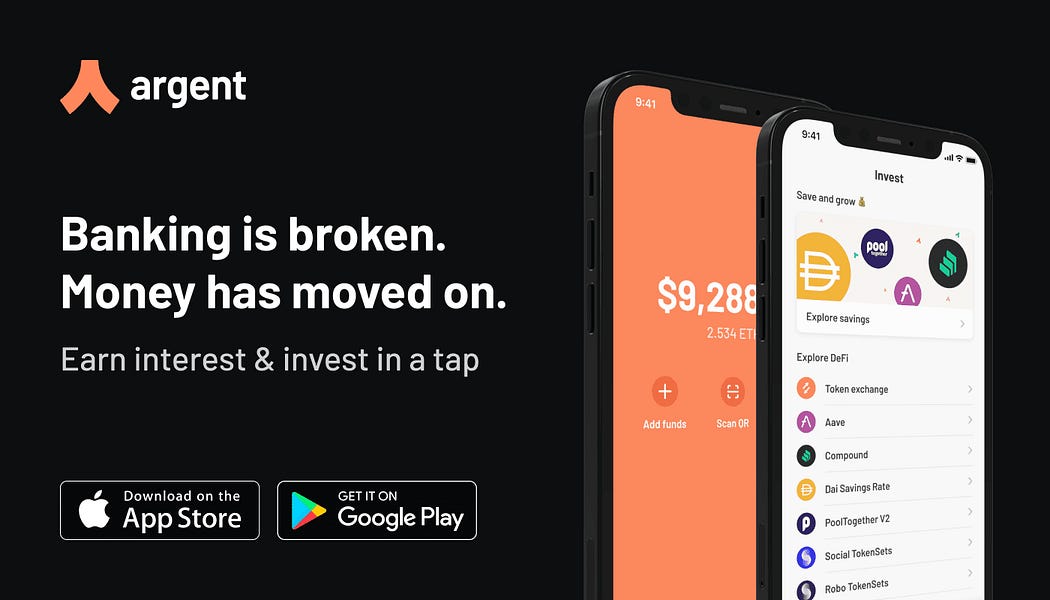 Access the Inner Circle and level up your crypto finance game with 1,500+ crypto natives.
---
Dear Bankless Nation,
Let's face it—the rest of the world doesn't have the patience to go through the pain we did to get into crypto.
Seed phrases, gas fees, approving transactions, rug pulls, constantly leveling up your crypto finance game to stay up to date. This frontier is hard. (Even though the rewards are higher for those who are first!)
If we want global adoption we have to make going bankless as easy as Cash App.
But have we crossed that chasm? We're getting close.
Argent is a DeFi wallet that's bridging this gap—it's the wallet I recommend to people who are starting their bankless journey.
They've recently integrated a bunch of new DeFi apps since our "How to get your first DeFi Wallet" tactic in May. So we brought them in to give us a refresher on Argent and how you can access the world of DeFi in a few taps.
This is perfect for DeFi beginner who wants to jump into the more advanced stuff like Yearn Vaults and Balancer Liquidity pools.
As we close out 2020 let's take a min to level up on our mobile wallet game.
- RSA
P.S. Did Argent just say they'll have big layer 2 news in early 2021? 😲
---
🙏 Sponsor: Argent – DeFi in a tap (👈 go download this wallet now - RSA)
---
TACTICS TUESDAY - Argent Wallet Guide
Tactic #72: How to maximize your Argent wallet
Guest Writer: Itamar Lesuisse is co-founder & CEO of Argent
Argent is a self-custody mobile wallet offering one tap access to DeFi. The smart contract wallet design of Argent opens up possibilities like improved security features, trusted contacts, daily transfer limits and no seed phrases. We like it.
This tactic covers how to use Argent's new DeFi integrations, including depositing into Yearn Vaults, lending on Aave V2, providing liquidity on Balancer and trading on Paraswap's DEX router.
Let's get into it.
Goal: Exchange, earn interest and invest in under 2 minutes
Skill: Beginner
Effort: Low
ROI: Variable depending on DeFi protocol & rates
---
Background
Argent was built because crypto was too insecure and too hard to use. There was no way mainstream adoption would take place if people had to go through a 10 step process to use a Dapp.
Instead, can using DeFi be as easy as Robinhood or Revolut?
We think so. In fact, the UX of DeFi is arguably even better than the best of FinTech.
We know gas can be an issue (we'll have big news on Layer 2 in early 2021 for this) but compare the steps below to using your bank to earn interest, trade, or get exposure to an investment strategy. DeFi ditches FinTech in the dirt—accessible to anyone with the internet; no borders, no barriers.
Argent also integrates DeFi at the smart contract level to bundle the steps into as few as possible. This is not just easier, but safer—using Argent's Dapp integrations avoid overlooked security risks like infinite ERC20 approvals while protecting users with daily transfer limits too.
(Need to know to get Argent wallet? Check your phone's app store for 'Argent'.)
In the last few weeks Argent has added Aave V2, Yearn Vaults, Balancer liquidity pools and a decentralized exchange router—this last one means users always get the best price for a trade across 10 different DEXs, including Uniswap.
The bottomline?
If you know anyone who thinks crypto is too complicated, just show them this:
---
1. Earn yield with Yearn Vaults
You can use Argent to invest in one of Yearn.finance's most popular DeFi products: Yearn Vaults.
Vaults let you easily get exposure to a crypto investment strategy and yield farm in your sleep. Vaults also have the advantage of helping you to save on gas, keep a good collateral/debt ratio to avoid defaulting, and automatically optimize for high-yield strategies.
How to use Yearn Vaults in Argent
Open the 'Invest' tab in Argent
Tap 'Yearn Vaults'
Select a vault you'd like to invest in
Tap 'Buy investment'
Enter the amount you'd like to invest
Tap 'Invest'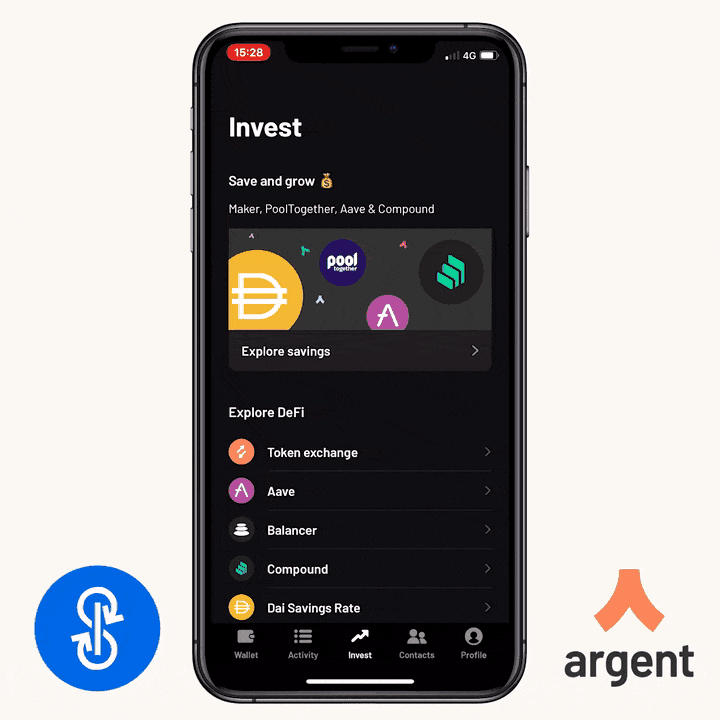 ---
2. Earn interest with Aave V2
Aave is a DeFi marketplace matching crypto borrowers with lenders looking to earn interest on their crypto assets. One major upgrade for Aave V2 compared to V1 is their gas optimization, lowering the fees for some interactions by up to 50%.
How to use Aave V2 in Argent
Open the 'Invest' tab in Argent
Tap Aave V2
Select the asset you want to earn interest on, and the amount
Confirm
Argent does not enable borrowing natively at the moment but you can do so by connecting your Argent wallet via WalletConnect.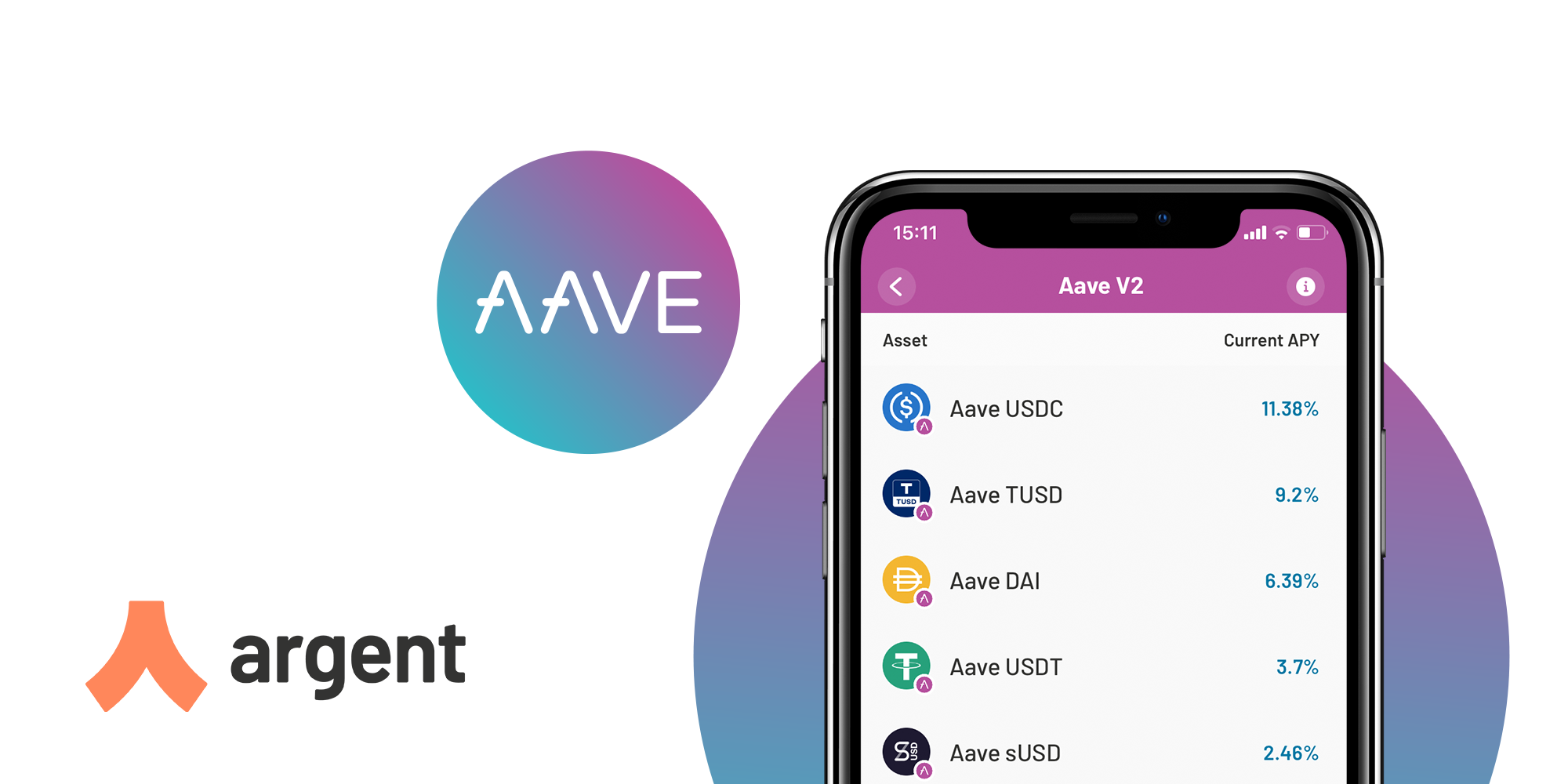 ---
3. Provide liquidity to Balancer
Balancer is an Automated Market Maker similar to Uniswap.
The key difference is that Balancer allows for uneven weighting of assets in a liquidity pool (such as 80/20 instead of just 50/50 like Uniswap). Argent's integration allows you to add liquidity to Balancer, earning trading fees and the BAL governance tokens from the protocol's subsidy.
How to use Balancer in Argent
Open the 'Invest' tab in Argent
Select a pool to invest in. Pools are sorted by liquidity and the ratio is shown next to the tokens (Eg. WBTC/WETH 50/50)
Tap 'Buy Investment', note that you will need to own at least one of the tokens in the pair (your ETH will automatically be wrapped into wETH by Argent)
Select the token you wish to use, and enter the amount you want to invest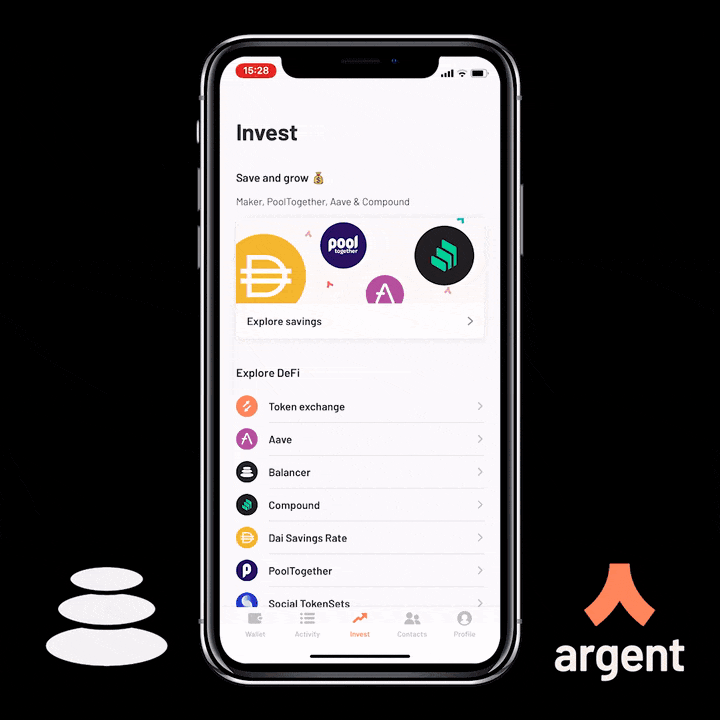 ---
💰 Note: Use Pools.Vision to find the highest yielding Balancer pools.
---
4. Trade with the best price on Paraswap
With Argent, your trade is automatically routed across 10 of the major decentralized exchanges, including Uniswap, Kyber, Curve and a few others, while also being optimized for gas and minimal slippage.

We've simplified things even further by shrinking everything into one step so there's no need for a separate 'approve' transaction as there would be using Metamask.
How to trade tokens in Argent
Open the 'Invest' tab in Argent
Tap Token exchange
Select the token you'd like to trade
Tap 'buy'
Select the token you wish to exchange, and enter the amount
Preview and confirm to complete the trade (tip: tap the gas fee to pay in one of several ERC-20 tokens)
Tip: You can also trade directly from the 'Wallet' tab. Select an asset, tap 'Buy/Sell', then 'Buy with/Sell for' tokens.
---
Action steps
Dive into other to Argent resources:
---
Author Bio
Itamar Lesuisse is co-founder & CEO of Argent. Itamar was previously the co-Founder and CEO of Peak, the leading mobile brain training platform, with 60 million users, acquired by Lagardere in 2016. Prior to Peak, Itamar worked at Visa, Amazon and BCG.
---
Go Bankless. $12 / mo. Includes archive access, Inner Circle & Deals—(pay w/ crypto)
---
🙏Thanks to our sponsor
You were promised the future of money. Instead you got '90s banking UX and a paper password. Enough is enough. Argent protects your assets and gives you peace of mind. Earn interest and invest in a tap. No seed phrase. No problem. This is one of the best DeFi mobile wallets in the game today. Start exploring DeFi on the go with Argent. 🔥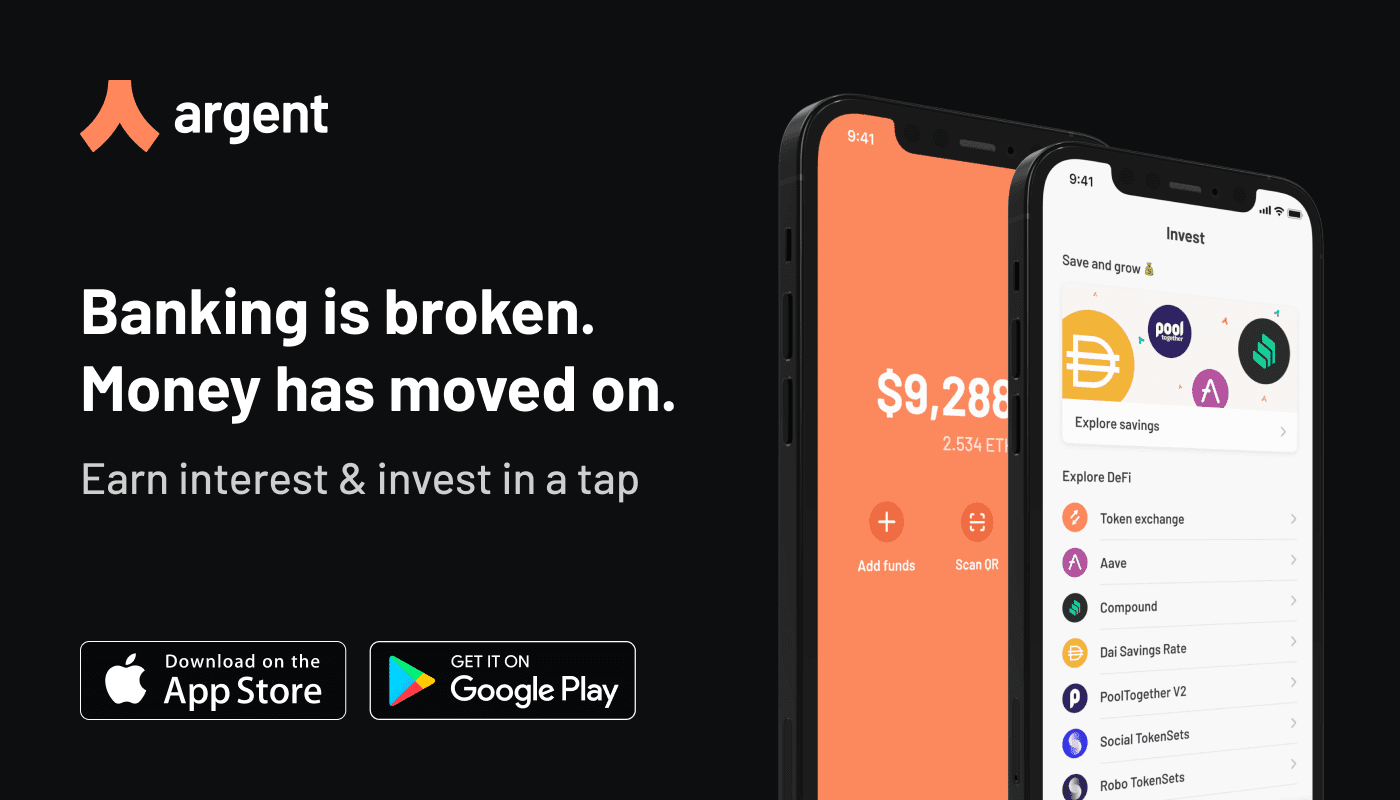 Argent just added even more…
🔥 Yearn Vaults live! Automatically earn yield on your assets. Simply choose a Vault and amount to invest, and Yearn handles the rest.

🔥 Balancer live! Earn BAL tokens by providing liquidity.
- RSA
---
Not financial or tax advice. This newsletter is strictly educational and is not investment advice or a solicitation to buy or sell any assets or to make any financial decisions. This newsletter is not tax advice. Talk to your accountant. Do your own research.
---
Disclosure. From time-to-time I may add links in this newsletter to products I use. I may receive commission if you make a purchase through one of these links. I'll always disclose when this is the case.