Get ready for Badge Week...
Tomorrow badge week starts and you can enter the first raffle now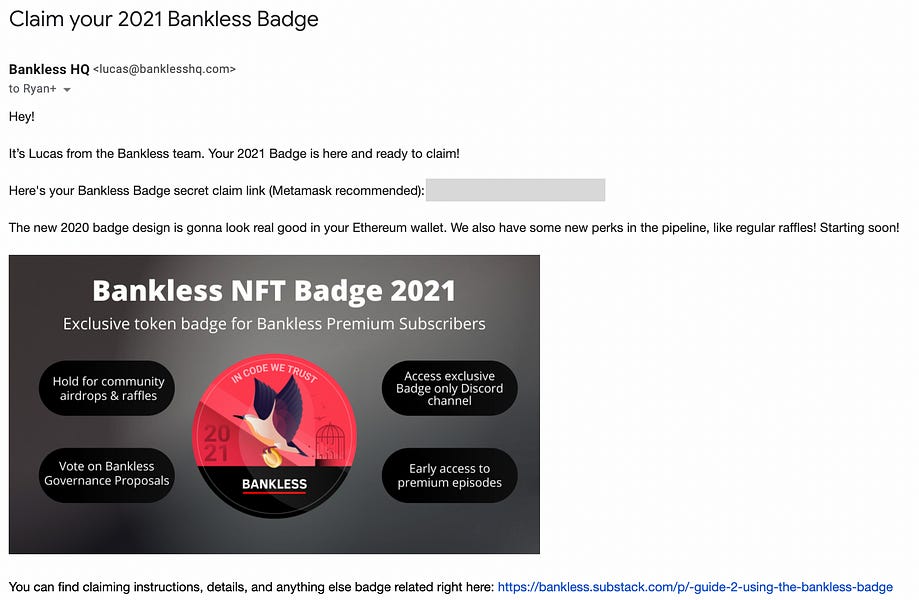 Friend & Sponsor
MetaMask Portfolio

- Your web3 assets in one place, and much more
Dear Bankless Nation,
Next week we're raffling off Bankless ETHScape Shirts every single day. Only Bankless Badge holders can enter these raffles. You can enter the first raffle now!
---
🏆 Enter the Day 1 raffle for a chance to win a rare ETHscape shirt—enter here.
---
NOTE: No need to migrate your badge to mainnet to enter a raffle! Save gas. Keep it on xDAI.
Most of you have already minted your badge and can enter this raffle now. The rest of this note is for those of you who haven't yet minted your badge.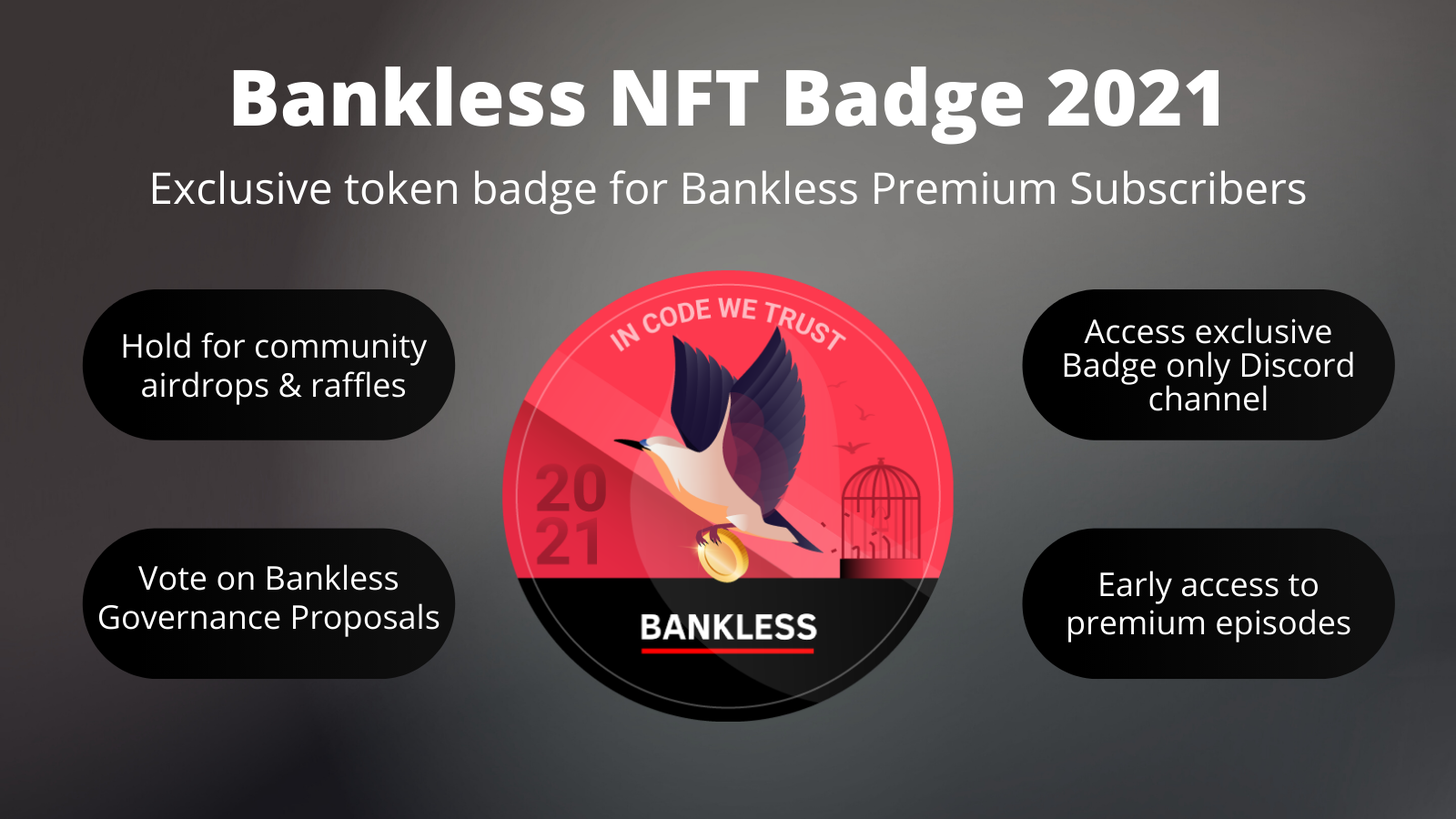 For those who haven't minted…
Shame! Go mint now if you can! Here's some answers to FAQs…
What's a Bankless Badge? An access NFT you hold on Ethereum or xDAI—info here.
Why are we doing this? Because we want everyone that's a Premier subscriber to mint their Badge and start using it. Don't wait. Mint. Every subscriber should have one.
Am I eligible to get a 2021 badge? If you were a premium subscriber anytime from January 1st 2021 to March 31st 2021 you should already have a email in your inbox from [email protected] with a unique link to mint your 2021 badge. If you became a subscriber after March 31st you have to wait until May 1st for your badge.
What if I don't have the minting email?
Check three things:
Do you already have the email? Search your spam folder for an email from [email protected] or a subject title "Claim your 2021 Bankless Badge". Here's what it looks like:

Are you sure you're eligible? If you became a Premium member after March 31st you'll get a Badge on the next minting on May 1st. That means if you became a Premium subscriber in April don't expect a minting email until May 1st!


Have you already claimed? Maybe you claimed your 2021 badge already and don't remember. Use the POAP scanner to see if you already hold the badge on xDAI or the Ethereum mainnet.
If after following the above steps you still don't have a minting email please contact [email protected] and we'll resend the link over the next few days.
We mint all new badges on xDAI to save gas!
No need to migrate from xDAI to mainnet—enter raffles from xDAI.
More info on the raffles next weeks. Just make sure you have a badge!

- RSA