How Tos
Finding the XCOPY of Music NFTs
Here are 10 artists that could be the breakout web3 music superstar.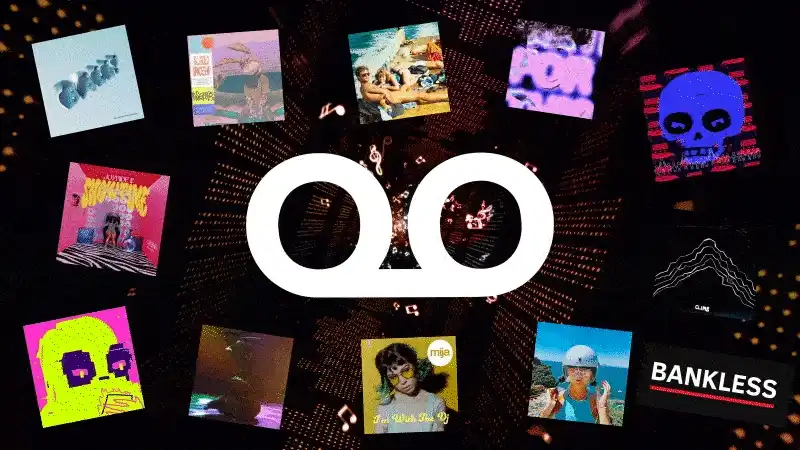 Friend & Sponsor
Uniswap

- Download Uniswap Wallet
Dear Bankless nation,
In the world of music NFTs, there are two kinds of artists.
The first are the ones who've "made it".
They've already seen success in the music industry, and now they're curious about NFTs as a new way to monetize their work.
Then there are the musicians who release their music exclusively on crypto rails.
This latter group aren't just curious — they live and breathe web3. They not only want to use it to monetize their work, but also build deeper relationships with their fans.
And there's a chance you haven't heard of them before.
Yet they are the seeds of growth pushing the frontier of music NFTs and shaping the sector of music NFTs as we know it. This is the opportunity. The artist that builds a crypto-native career in music but then sees mainstream success could pose as a massive opportunity for collectors.
They could become the XCOPY of music NFTs. 👀
But who are they? How do you spot them? How do you evaluate a Web3 artist?
Today, the music NFT goat Cooper Turley and Bankless' own Lucas Campbell spotlights some of these artists.
Let's go. 🎶
- Bankless team
---
Need a primer on Music NFTs? Listen to this👇
---
Behind the meme is a growing scene of emerging artists using NFTs to monetize their music.
We've seen everyone from Diplo to the Chainsmokers, Snoop Dogg, 3LAU and Steve Aoki making headlines for their use of Web3.
These are all big names in the music industry.
While it's great to see accoladed stars poking around, the focus of this article is on a new class of artists.
It's about finding the next superstar using Web3 as the foundation.
This article is all about finding the XCOPY of Music NFTs.
What to look for
XCOPY is an example of a crypto-native artist.
His most prominent work was created on-chain, and exists largely as NFTs.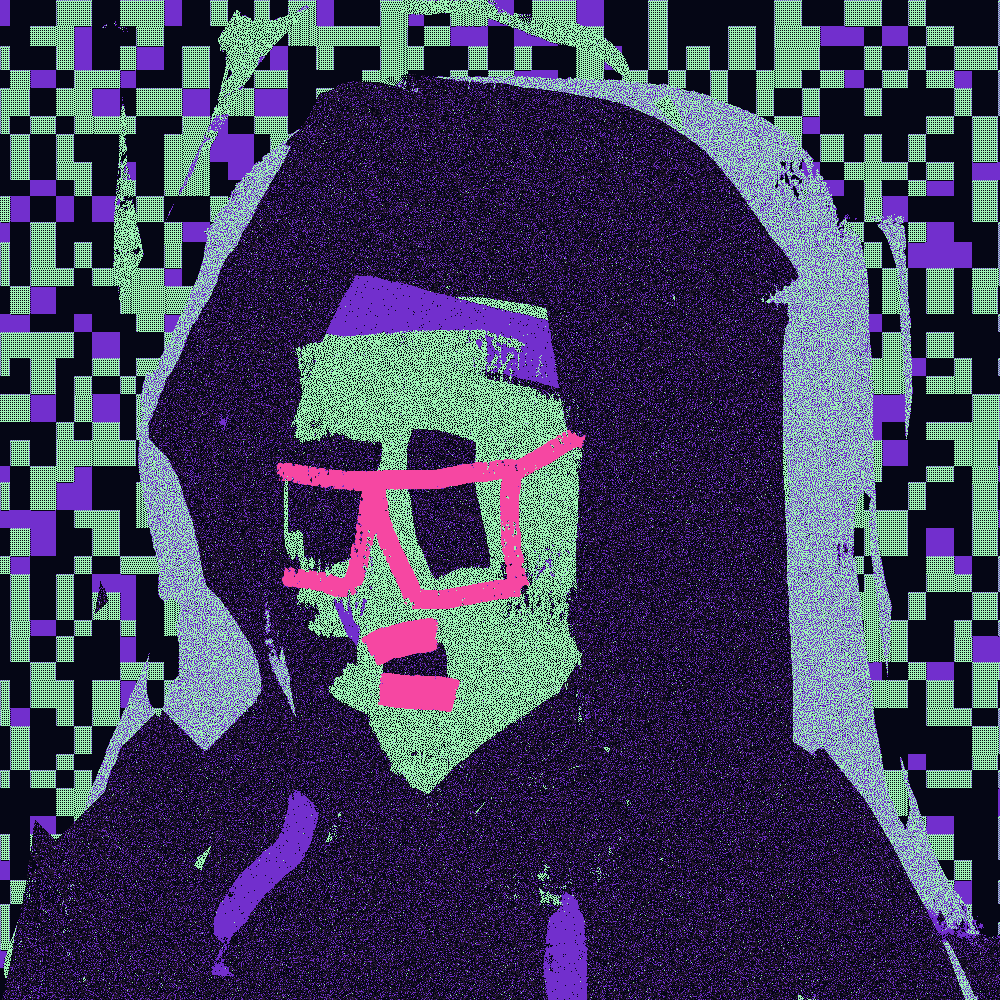 With Music NFTs, we're searching for artists who release just as much (if not more) music in Web3 as they do on Digital Streaming Platforms (DSPs) like Spotify.
These are artists actively thinking about tokenized release strategies and building relationships with their collectors along the way.
This results in more songs being released as Music NFTs than through Spotify.
You'll typically notice these emerging artists have exclusive content that can only be found on Catalog, Sound or Zora - all of which can be played through Spinamp.
The thesis is simple - listen on Spotify (basically for free) and collect a limited edition of Music NFTs if you love the song.
Where this gets interesting is that the vast majority of emerging artists using Web3 have not seen breakout success in web2 (yet).
In fact, many of these artists are leveraging Web3 as their big break.
And this is how we can try and find the next XCOPY.
Why Music NFTs? 🎵
In our previous Bankless article, we explored some data on how much artists were making in relation to their traditional streaming income through Music NFTs.
Here's an updated look at how much artists have earned. (Note that revenues are ETH-denominated, and ETH has gone down!)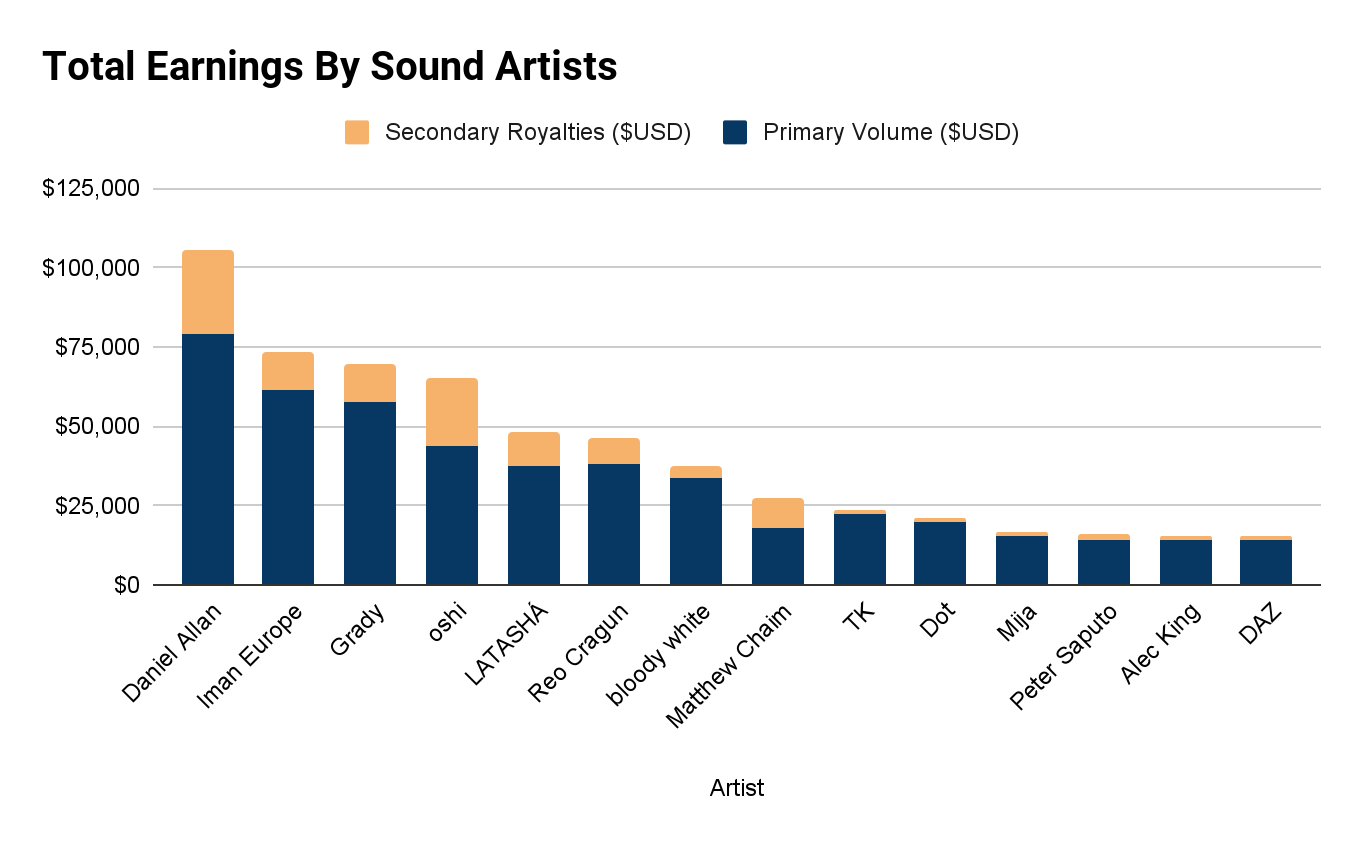 For comparison - 1 million streams on Spotify is roughly $4000 (rounded up).
To give you an idea on how powerful music NFTs are as an monetization tool for artists, here's how many streams one would need to make the same amount as their NFT sales, assuming they own 100% of their work (most don't).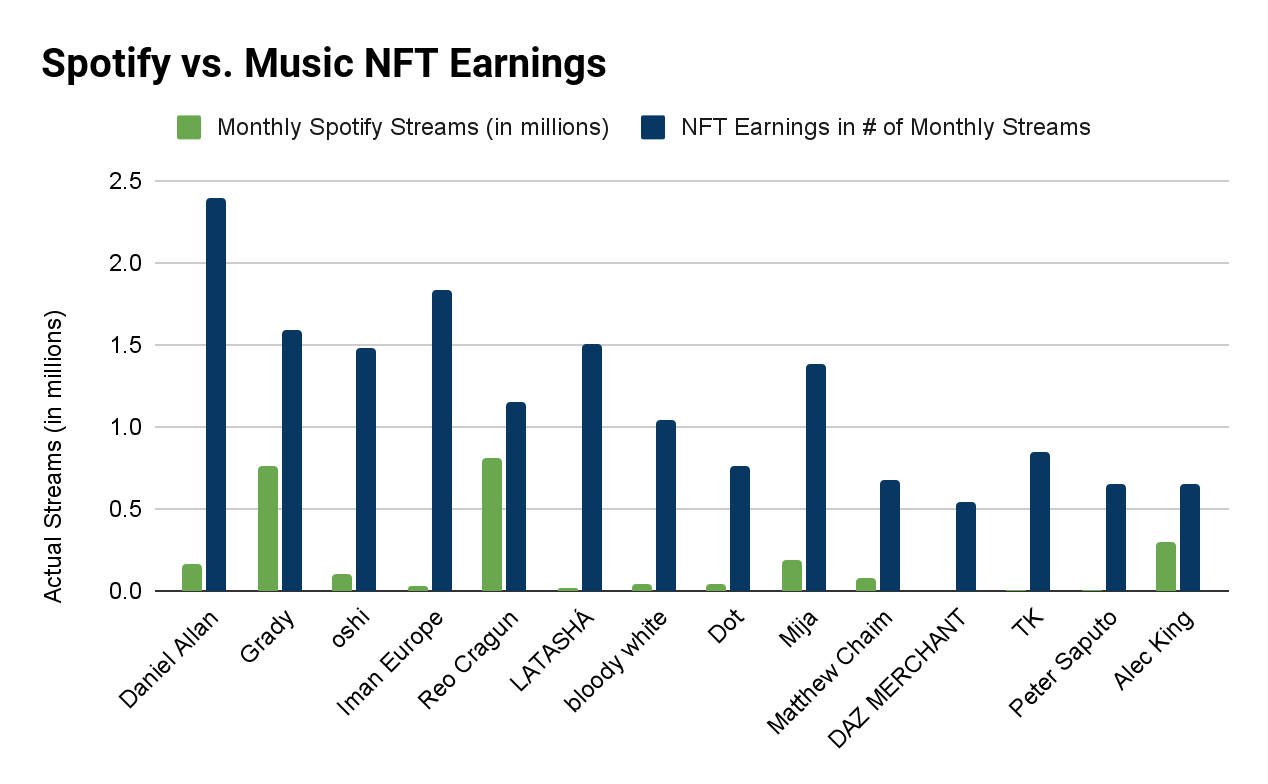 In short, prominent crypto native artists are earning a median of 15x more from their music NFT sales than Spotify streams (or an average of 395x due to select artists not releasing a majority of their music on DSPs!).
For instance, Daniel Allan is earning an average of $9.5K per month in NFT sales, while only earning an estimated $620 a month in streaming income from Spotify.
This is a 15x difference in earning power.
If Daniel wanted to earn the same amount from Spotify, he'd need to produce a song that would net him 2.5 million streams per month.
This leaves artists with a choice: You can either produce a song and get a million plays, or you can find 50 collectors to buy a Music NFT at 0.05 ETH.
The earnings potential is the exact same.
It's important to note that they are not mutually exclusive either! An artist can earn both revenue from DSPs and Music NFTs.
This is why NFTs change the game.
It's an entirely net new income stream for creators.
Music NFT Collector Thesis
When collecting Music NFTs, I choose to support those who make Web3 a focal point of their career.
I wrote about my collector thesis - which you can read here.
Coop Records @cooprecordsxyzHow we think about collecting Music NFTs 🔽 coopahtroopa.mirror.xyz/txEEGL6xzKWWvv…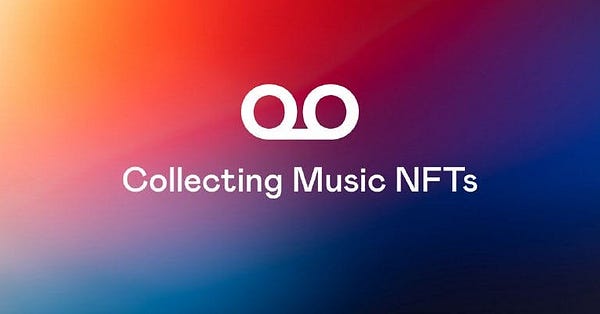 coopahtroopa.mirror.xyzCoop Records Music NFT Collector ThesisHow we think about collecting Music NFTs at Coop Records.11:03 PM ∙ Oct 26, 2022
---
115Likes22Retweets
This is my mental process:
Is this artist actively releasing a Music NFT for every song they put out?
Are they deeply engaged in the Web3 community?
What is their genesis collection or rookie card?
Are they being intentional about introducing new supply to the market?
Are their most recent collections trading above mint price?
Are they demonstrating consistent secondary market volume?
If the answer to all these is yes - you've got an emerging artist leveraging Web3 to its full potential.
Across the board, there are ~2000 artists who have ever minted a Music NFT.
Of those - I'd say there are ~100 that are actively using Web3 to shape their career.
Here's a look at some of those artists.
---
📚 Tips on Collecting Music
It's always best to collect songs that align with your personal taste!
Look for an artist's Genesis Drop (their first music NFT). These typically are the most valuable!
If the Genesis is out of your price range or unavailable — set a reminder for their next drop!
If you want a more valuable edition on a certain collection, collecting the lowest edition number (#1-3) is a great move.
On Sound.xyz, every drop has a "Golden Egg". This is a rare 1/1 edition within the collection. If you're really loving a track or artist, picking up a golden egg is a great move to set yourself apart.
---
Emerging Artists in Web3
This list spotlights 10 emerging artists and the archetypes that make them unique.
Each features a Spinamp profile to discover and listen to all their Music NFTs, their Twitter and a Writer's Pick to start collecting today.
1. Daniel Allan
Starting with Billboard's proclaimed "next breakout Web3 artist" - Daniel Allan has consistently pushed the needle with his collections.
His last major collection - Glass House - grossed 70 ETH across 1000 editions while all his Sound drops are trading at minimum 4x of mint price.
He is currently #3 on Sound's Artist Charts - behind only Snoop Dogg and Pussy Riot.
2. Reo Cragun
Reo is the most active collaborator in Web3 music, and the first to launch an EP - Frameworks - on the Sound Protocol.
He's been featured on tracks with Daniel Allan, Clear Eyes, Pluko, Daz Merchant and Kids of The Apocalypse - just to name a few.
He's the founder of an emerging artist collective called LNRZ, and a member of the Music NFT Launchpad board.
3. LATASHÁ
As a leading cultural voice, LATASHÁ has been a driving force for equal access and opportunity in Web3 highlighted by her work with Zoratopia.
She set a record for the highest selling Music Video NFT - due in large part to her being the first to ever do it.
LATASHÁ is actively pushing the needle on creative drop mechanisms and gearing up to her biggest album (which she's executive producing) in 2023.
4. Grady
For those who know Grady - he's hard to miss.
He's been dropping a new single on Sound every Friday - highlighted by his recent Daddy's Money EP.
Grady had one of the largest primary sales on Catalog at 10 ETH, and holds the record for highest secondary sale on Sound at 10 ETH for the first track of his forthcoming album Cherry called "Jersey".
He's a vessel to onboard talent to Web3 and is actively inviting collectors to enjoy dozens of songs not yet on Spotify.
5. Bloody White
Bloody White is primed to break through with Web3.
As an artist who has more of his songs sold as Music NFTs than on Spotify, Bloody White is leaning into niche culture.
He has consistently sold out all of his drops and is quietly developing a sound exemplary of the developing taste and style of Web3.
6. Mija
Mija brings years of experience, experimentation, and community to Web3.
With viral tweets to complement her drops, Mija was growing a Twitter and Discord community before Web3 ever heard of it.
She thrives on accessibility, is an active collector, and a part of So Tuff So Cute - a new project with GG Magree that sold out their first two singles.
7. Oshi
As the first artist to ever drop on Sound, Oshi has established himself as a trendsetter and collector favorite.
He's been active on Catalog since the very early days and continues to show that Web3 can unlock new creative paths for artists.
His early work HedsDAO and Beat Foundry have proven his versatility and developing style.
8. Angelbaby
Incubated by the Hume Collective - Angelbaby is a Music NFT metastar.
Traveling back in time to protect collectors from the Xani Republic, Angelbaby just released their newest single through a series of governance proposals used to pick the song and supply.
They frequently collaborate with Gino the Ghost, adding firepower to an electric roster of singles from a rapidly developing virtual artist.
9. Matthew Chaim
As the founder of SongCamp, Matthew Chaim has pioneered creative collaboration in Web3.
From Mirror crowdfunds to stealth mints on Zora and Headless Chaos - Matt's demonstrated the ability to seamlessly cross between incredible artist to cunning CEO.
His early Sound drops command a huge premium - due in large part to the community he's built around himself.
10. Iman Europe
Iman has cemented herself as a cornerstone of the Music NFT movement.
Her work as head of artist relations at Sound has single handedly helped onboard close to 100 artists to the leading Music NFT marketplace.
She's actively curating conversations through Sound Lounges, and organizing Sound's first IRL event in LA this November.
Bonus Mentions
In no particular order, a short list of 10 other emerging artists to keep an eye on include but definitely not limited to.
It's still anyone's game out there - and we're still extremely early.
There are plenty of other artists who deserve a shout here - many of which I look to spotlight in my newsletter This Week in Music NFTs.
You can see a full spectrum of artists I'm excited about through my full collection.
Closing Thoughts
If you're new to Music NFTs, hopefully this guide can help shine some light on where to start.
Music NFTs will not break through arena-selling acts entering the space.
They will break through an artist using Music NFTs becoming a superstar.
Plus - this is just the tip of the iceberg.
I commonly talk about a world where we can invest in artists.
I believe Music NFTs are the first step in that journey.
See you out there.
---
Action steps
---
Author Bio
Cooper Turley is Partner at Coop Records. He's a leading Music NFT collector and author of This Week in Music NFTs. He also engages with teams on token economics & governance through 🔥 _🔥 (Fire Eyes DAO).
Lucas Campbell is the Editor for Bankless and core contributor at Bankless DAO. He also engages with teams on token economics & governance through 🔥 _🔥 (Fire Eyes DAO), working with industry-leading projects like Aave, Balancer, Gitcoin, SuperRare, ENS, and more.