Ethereum
EIP 1559 is Coming | Weekly Recap
ETH fee burning set to start on August 4th--this is big.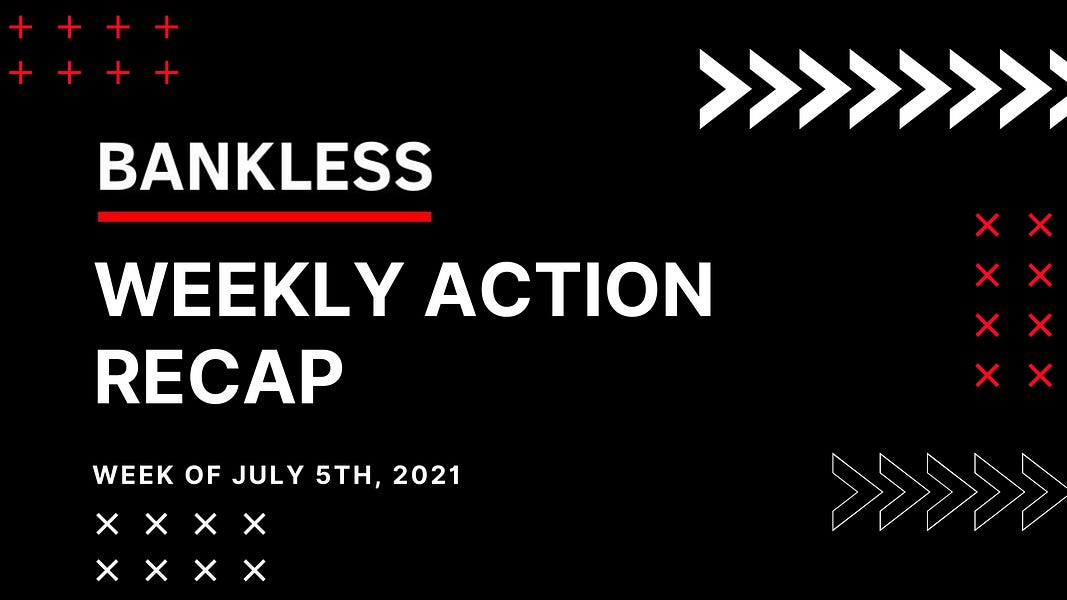 Friend & Sponsor
NEAR DA

- DA for Ethereum rollups at a fraction of the cost.
Dear Bankless Nation,
August 4th.
That's the date when EIP 1559 is slated to go live on Ethereum mainnet.
This will be a monumental event for Ethereum.
Let's talk about this upgrade to ETH's monetary economics.
The Beacon Chain launched December 1st 2020 which turned ETH into a capital asset. While this was massive for ETH the asset, Ethereum's annual issuance increased slightly as a result.
But after EIP 1559, ETH issuance only goes in one direction…down.
EIP 1559 is both an UX upgrade for using Ethereum (the network) and an economic upgrade for Ether (the asset). It features a new auction mechanism, improving gas fees user experience as well as burning ETH on every transaction.
🎙️ Need a refesher on EIP 1559? Relisten to this primer on EIP 1559 w/ Hasu
After EIP 1559 on August 4th, the only thing ETH needs to become ultra sound money is The Merge—at that point the Ethereum network eliminates PoW issuance and fully transitions to the PoS network and reduces issuance below 1% per year.
Bottomline: ETH issuance is around 5% today but two things are about to happen…
August 4th, 2021—Fee Burn with EIP 1559 (1-2% issuance reduction)
Q1 2022—Proof-of-work issuance deactivated (~4% issuance reduction)
That's why August 4th is so significant.
With the deployment of EIP 1559 we will leave the Inflationary Era of ETH and move into the Ultra Sound Era of ETH.
This is the hardening of ETH's monetary policy.
This is the making of a protocol-sovereign Internet Bond.
This is how ETH becomes a capital efficient world reserve asset.
This is a big deal.
Yeah, we're excited.
While we wait, let's harness that excitement to keep leveling up.
Here's what we have lined up for the next week:
Arthur_0x on how he built a $500m DeFi fund in 3 years
Ben dives into Perpetual Protocol and the PERP token
Jiho from Axie Infinity is coming on State of the Nation
Enjoy the weekend.
- RSA
P.S. Bankless DAO is hosting its weekly NFT showcase with legendary 3D artist Bayu Marlin. Two pieces available via open edition for 0.01 ETH each. Get it & collect crypto culture 🏴
---
ACTION RECAP 📚