NFTs
DeFi Arts Intelligencer - Nov. 28th, 2020
Welcome to the 45th issue of the DeFi Arts Intelligencer, your weekly source for key happenings around Ethereum art, collectibles, games, finance, and more. Subscribe here. 🔶🔷🔶🔷🔶🔷🔶🔷🔶🔷🔶🔷🔶🔷🔶🔷🔶🔷🔶🔷🔶🔷🔶🔷🔶🔷🔶 The DeFi Arts Intelligencer has its next sponsor! It's Async Art. Ethereum's premier programmable art movement and platform, Async Art centers around artists' Master tokens and Layer tokens, the latter of which can be used by collectors to collaboratively affect the app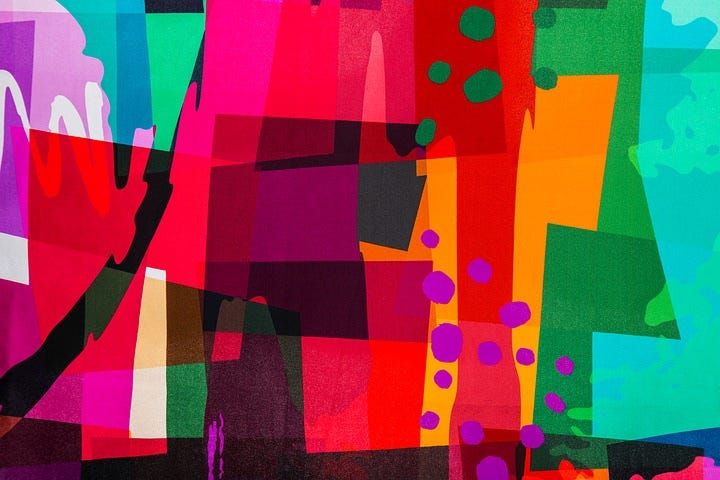 Friend & Sponsor
Across

- Across.to is the bridge you deserve
Welcome to the 45th issue of the DeFi Arts Intelligencer, your weekly source for key happenings around Ethereum art, collectibles, games, finance, and more. Subscribe here.
🔶🔷🔶🔷🔶🔷🔶🔷🔶🔷🔶🔷🔶🔷🔶🔷🔶🔷🔶🔷🔶🔷🔶🔷🔶🔷🔶
---

The DeFi Arts Intelligencer has its next sponsor! It's Async Art. Ethereum's premier programmable art movement and platform, Async Art centers around artists' Master tokens and Layer tokens, the latter of which can be used by collectors to collaboratively affect the appearance of the former. This month alone, Async Art artists have collectively fetched hundreds of ETH at auctions — it's a major platform to watch going forward accordingly!
---
For this dispatch:
🎨 Digital Art & Collectibles
NFT marketplace OpenSea has facilitated +$28M worth of volume so far, "the highest of all NFT marketplaces" to date.

On-chain generative art project Art Blocks launched this week, with 2 of its first 3 projects having already sold out!

Collector Eric Young brought home ARC and RAC's 1/1 collab "ONE" (and more) on Nifty Gateway …

The only layer of Trevor Jones's and Alotta Money's "EthBoy" that can be manually changed has been gifted to Ethereum creator Vitalik Buterin …

I'm pleased to welcome the DeFi Arts Intelligencer into the MetaCast Group, a network of NFT content creators collaborating together to promote the NFT ecosystem.

Be sure to check out redlion.news! It's the new hub of the REDLIONEYE GAZETTE, a weekly cryptoart history publication released weekly "in a Gossip Mag format."
🕹️ Blockchain Games
Popular Ethereum game Axie Infinity published a helpful primer on the game's coming Community Treasury system.

No-loss Ethereum savings game PoolTogether now has physical Christmas cards for its tickets (available on Rarible) courtesy of a community member …

Fantasy ⚽ game Sorare saw its community host the Managers World Cup Final between players representing France and Panama this weekend!
♦️♦️ DeFi News
📰Fresh Content
Thanks for reading, and stay creative on- and off-chain!
Keep an 👁️ out for the 46th issue of the DeFi Arts Intelligencer this time next week, too. Cheers ✌️
🔶🔷🔶🔷🔶🔷🔶🔷🔶🔷🔶🔷🔶🔷🔶🔷🔶🔷🔶🔷🔶🔷🔶🔷🔶🔷🔶
---
About DeFi Arts Intelligencer
The DeFi Arts Intelligencer is curated by me, William M. Peaster, a professional writer and editor who's been tracking the Ethereum and DeFi beats in recent years.
I'm passionate about art and a DeFi/NFT optimist, so putting together this newsletter is both fun and informative for me. I hope others may find the content helpful, too. But be mindful, the information herein should not be construed as investment advice. I'm not a financial adviser, and these are my opinions. Always take care to seriously consider the various layers of risk you face in participating in the still-maturing cryptoeconomy.
If you have a DeFi tip or lead, questions or comments, or would be interested in commissioning me for a writing gig, you can ping me at [email protected] or on Telegram at @wmpeaster.
If you enjoy this newsletter and want to support it, feel free to subscribe or have a like-minded friend subscribe as well. I have collected NFTs open for offers, too, as well as my own art NFTs available. Tips also accepted at wmpeaster.eth. Thanks kindly!