NFTs
DeFi Arts Intelligencer - Nov. 21st, 2020
Welcome to the 44th issue of the DeFi Arts Intelligencer, your weekly source for key happenings around Ethereum art, collectibles, games, finance, and more. Subscribe here. 🔶🔷🔶🔷🔶🔷🔶🔷🔶🔷🔶🔷🔶🔷🔶🔷🔶🔷🔶🔷🔶🔷🔶🔷🔶🔷🔶 The DeFi Arts Intelligencer has its next sponsor! It's Async Art. Ethereum's premier programmable art movement and platform, Async Art centers around artists' Master tokens and Layer tokens, the latter of which can be used by collectors to collaboratively affect the app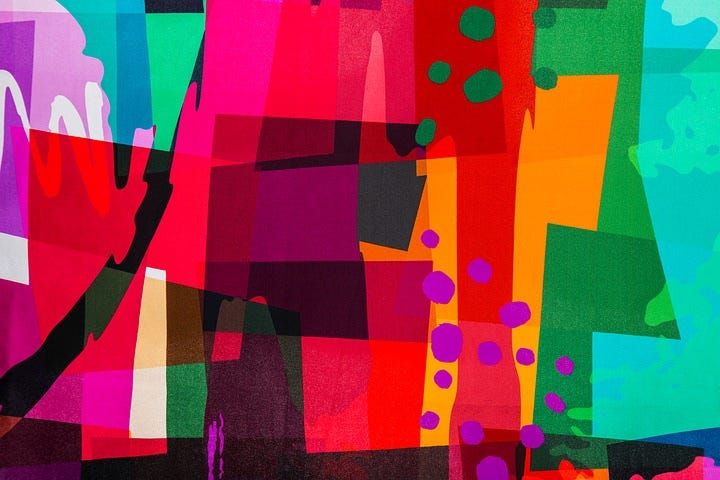 Friend & Sponsor
Across

- Across.to is the bridge you deserve
Welcome to the 44th issue of the DeFi Arts Intelligencer, your weekly source for key happenings around Ethereum art, collectibles, games, finance, and more. Subscribe here.
🔶🔷🔶🔷🔶🔷🔶🔷🔶🔷🔶🔷🔶🔷🔶🔷🔶🔷🔶🔷🔶🔷🔶🔷🔶🔷🔶
---

The DeFi Arts Intelligencer has its next sponsor! It's Async Art. Ethereum's premier programmable art movement and platform, Async Art centers around artists' Master tokens and Layer tokens, the latter of which can be used by collectors to collaboratively affect the appearance of the former. This weekend alone Async Art artists collectively fetched ~300 ETH at auctions — it's a major platform to watch going forward accordingly!
---
For this dispatch:
🎨 Digital Art & Collectibles
Async Art saw its USD sales record broken with "Eth Boy," a collaboration between acclaimed artists Trevor Jones and Alotta Money. The charming and programmable piece sold for a whopping 260 ETH, or ~$140,000 at current prices …

I helped the artist Bård Ionson create an advocacy campaign around his latest Async Art masterpiece, "The Gate." The piece sold for 8.2 ETH at auction today 🥂 …

Secondary sales on leading Ethereum art platform SuperRare eclipsed the $1 million mark this week. Notably, royalties from SR secondary sales are automatically distributed to artists via smart contracts, a feature that has no analogue in the mainstream art world.

Illustrator José Delbo's comic DEATH sold out of its 250 editions on art platform MakersPlace.
🕹️ Blockchain Games
Ethereum's darling blockchain game, Axie Infinity, saw its team raise another $860,000 through a strategic sale of the game's new AXS governance tokens.
Talented chess player and popular Twitch chess streamer Alexandra Botez is streaming a chess match with Ethereum creator Vitalik Buterin tomorrow, Nov. 21st.
Global fantasy football game Sorare had $255,000 in volume over the last 7 days!
♦️♦️ DeFi News
The trading protocol Uniswap ended its first round of UNI rewards.
The total value locked (TVL) in the DeFi ecosystem is at an all-time high of $14.39 billion right now.
An attacker swiped $20 million worth of crypto from Pickle Finance using an "evil jar" exploit.
📰Fresh Content
Thanks for reading, and stay creative on- and off-chain!
Keep an 👁️ out for the 45th issue of the DeFi Arts Intelligencer this time next week, too. Cheers ✌️
🔶🔷🔶🔷🔶🔷🔶🔷🔶🔷🔶🔷🔶🔷🔶🔷🔶🔷🔶🔷🔶🔷🔶🔷🔶🔷🔶
---
About DeFi Arts Intelligencer
The DeFi Arts Intelligencer is curated by me, William M. Peaster, a professional writer and editor who's been tracking the Ethereum and DeFi beats in recent years.
I'm passionate about art and a DeFi/NFT optimist, so putting together this newsletter is both fun and informative for me. I hope others may find the content helpful, too. But be mindful, the information herein should not be construed as investment advice. I'm not a financial adviser, and these are my opinions. Always take care to seriously consider the various layers of risk you face in participating in the still-maturing cryptoeconomy.
If you have a DeFi tip or lead, questions or comments, or would be interested in commissioning me for a writing gig, you can ping me at [email protected] or on Telegram at @wmpeaster.
If you enjoy this newsletter and want to support it, feel free to subscribe or have a like-minded friend subscribe as well. I have collected NFTs open for offers, too, as well as my own art NFTs available. Tips also accepted at wmpeaster.eth. Thanks kindly!