NFTs
DeFi Arts Intelligencer - Aug. 15th, 2020
Welcome to the 30th issue of the DeFi Arts Intelligencer, your weekly source for key happenings around Ethereum art, collectibles, games, finance, and more. Subscribe here. 🔶🔷🔶🔷🔶🔷🔶🔷🔶🔷🔶🔷🔶🔷🔶🔷🔶🔷🔶🔷🔶🔷🔶🔷🔶🔷🔶 For this dispatch: 🎨 Digital Art & Collectibles * Art platform SuperRare topped the NFT economy this week with +$180,000 in 7-day volume. More than 8,000 artworks have now been collected through the dapp. * On Async Art, Master and Layer token auctions kicked off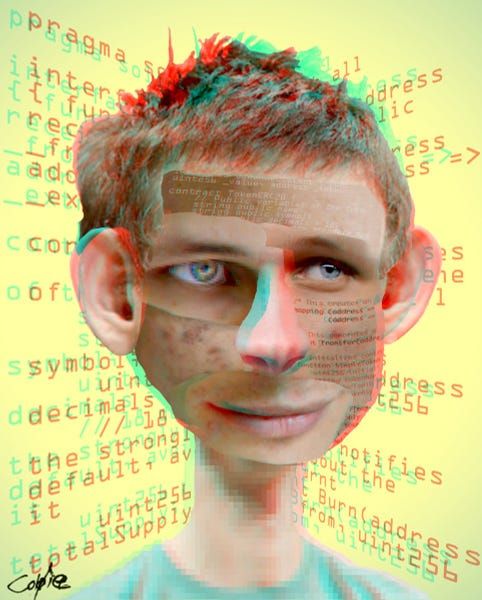 Welcome to the 30th issue of the DeFi Arts Intelligencer, your weekly source for key happenings around Ethereum art, collectibles, games, finance, and more. Subscribe here.
🔶🔷🔶🔷🔶🔷🔶🔷🔶🔷🔶🔷🔶🔷🔶🔷🔶🔷🔶🔷🔶🔷🔶🔷🔶🔷🔶
---
For this dispatch:
🎨 Digital Art & Collectibles
🕹️ Blockchain Games
Ethereum trading card game Gods Unchained rolled out its Direct Challenge mode.
Check out "The Battle for HAUTclere," a BattleDAO competition that lets Axie Infinity players compete to win shards of the legendary Hautclere Axie. Note: the competition was temporarily postponed.
No-loss savings game PoolTogether now has more than 10,000 unique addresses participating in its weekly and daily pools.
Aave's Aavegotchi project is a really interesting up-and-comer at the crossroads of DeFi, NFTs, and gaming. Look for similar melds to follow in its wake!
$SAND, the native token of Ethereum gaming platform The Sandbox, is now trading on Binance.
♦️♦️ DeFi News
📰Fresh Content
🖌️Extra, Extra
By random drawing, the 4 winners of the DeFi Arts Intelligencer's $WHALE-WHALES giveaway are as follows:

Congratulations! I'll have your $WHALE over soon!

Lastly, be sure to check out the new structure of the $WHALE community, and keep up with the Intelligencer so you don't miss future giveaways!
Thanks for reading, and stay creative on- and off-chain!
Keep an 👁️ out for the 31st issue of the DeFi Arts Intelligencer this time next week, too. Cheers ✌️
🔶🔷🔶🔷🔶🔷🔶🔷🔶🔷🔶🔷🔶🔷🔶🔷🔶🔷🔶🔷🔶🔷🔶🔷🔶🔷🔶
---
About DeFi Arts Intelligencer
The DeFi Arts Intelligencer is curated by me, William M. Peaster, a professional writer and editor who's been tracking the Ethereum and DeFi beats in recent years.
I'm passionate about art and a DeFi/NFT optimist, so putting together this newsletter is both fun and informative for me. I hope others may find the content helpful, too. But be mindful, the information herein should not be construed as investment advice. I'm not a financial adviser, and these are my opinions. Always take care to seriously consider the various layers of risk you face in participating in the still-maturing cryptoeconomy.
If you have a DeFi tip or lead, questions or comments, or would be interested in commissioning me for a writing gig, you can ping me at [email protected] or on Telegram at @wmpeaster.
If you enjoy this newsletter and want to support it, feel free to subscribe or have a like-minded friend subscribe as well. I have collected NFTs open for offers, too, as well as my own art NFTs available on OpenSea. Tips also accepted at wmpeaster.eth. Thanks kindly!