News
Crypto Gone Mainstream | Weekly Recap
Everyone is coming to crypto...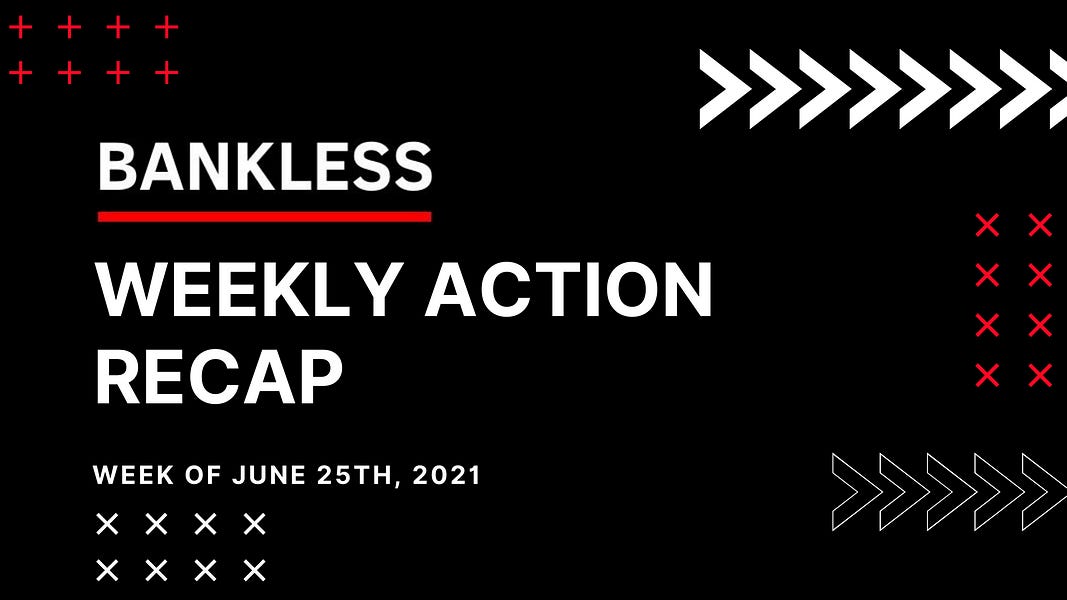 Dear Bankless Nation,
Crypto is leaking into the mainstream.
Take this for instance—cultural icon Jay Z is making a move in crypto. He turned his Twitter profile pic into a CryptoPunk, got an ENS domain, and auctioning off an NFT from his debut album "Reasonable Doubt" on Sotheby's.
These don't seem like sporadic moves, but calculated ones. Shout out to whoever's helping Jay Z with his NFT strategy. (Watch David and I discuss here)
At the same time, we saw the NFL's G.O.A.T., Tom Brady, and world-renown supermodel, Gisele Bündchen, partner with FTX exchange. This included an investment as well as promotional deal where it's been confirmed that the couple will get paid in crypto as part of it. (Crypto banks buying everything—we discuss it here)
Twitter's also diving into the world of crypto by launching their genesis NFT sale on Rarible. Yes…Jack Dorsey's company issued an NFT on Ethereum (say Ethereum Jack).
Then Compound launched Compound Treasury paving the way for institutions to earn a fixed 4% APY on USD using DeFi. (The DeFi mullet thesis)
To top it all off, Axie Infinity is seeing a massive surge in interest. The game is now making more money than most DeFi protocols, including MakerDAO—$11m last month. Make money by selling video game items? Where was this when I was 12??
There are literally people in the Philippines making living wage off this game.
Let's recap:
Cultural icons getting .eth addresses ✅
Sports legends endorsing crypto banks ✅
Crypto games earning ppl full time wages ✅
Banks adopting DeFi money markets ✅
Social media giants minting NFTs ✅
All in one week.
Crypto has leaked its way into mainstream. No stopping this train now.
Here's what's lined up for next week:
David's dropping his next piece on capital efficiency
William's going to show you how to get exposure to CryptoPunks
Robert Leshner is coming on State of the Nation to talk DeFi Mullets
Another episode of Top Signal coming Thursday! (watch episode #1 here)
With all this Bankless content…who needs Netflix?
- RSA
P.S. Alpha! Kyber Network just launched its liquidity mining program for its new Dynamic Market Maker (DMM). Learn more—APY's lookin 🔥
---
ACTION RECAP