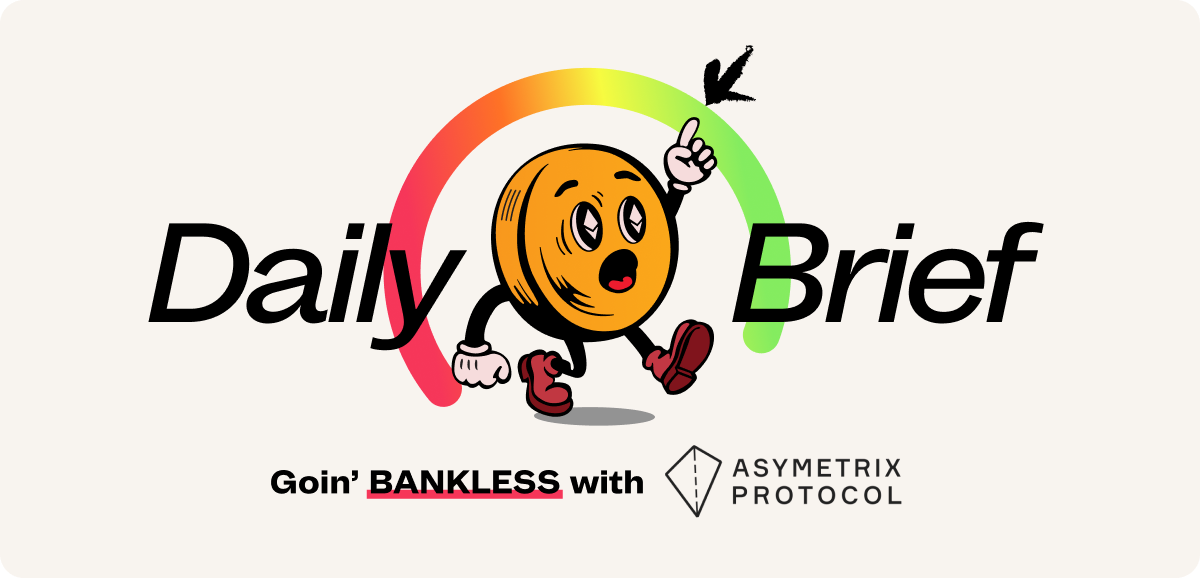 Big Finance Eager for ETH
---
Sponsor: Asymetrix
Empower your stETH with Asymetrix V2's enhanced core features!
THIS WEEK IN MARKETS
ETH's ETF Energy Cools
📊 ETH Cools. After this month's BlackRock-led boom, ETH touched closer to $1900 on Saturday as it unwound the ETF bump of the past week and a half. All of this, despite a new spot ETH ETF filing from Fidelity! Meanwhile, BTC largely stayed constant.
| | | |
| --- | --- | --- |
| Prices as of 10am ET | 24hr | 7d |
| | | | |
| --- | --- | --- | --- |
| | Crypto $1.39T | ↗ 1.5% | ↘ 2.1% |
| | BTC $36,619.97 | ↗ 1.5% | ↘ -1.4% |
| | ETH $1,949.60 | ↗ 0.9% | ↘ -6.0% |
WEEKLY RECAP
Big Finance Eager for ETH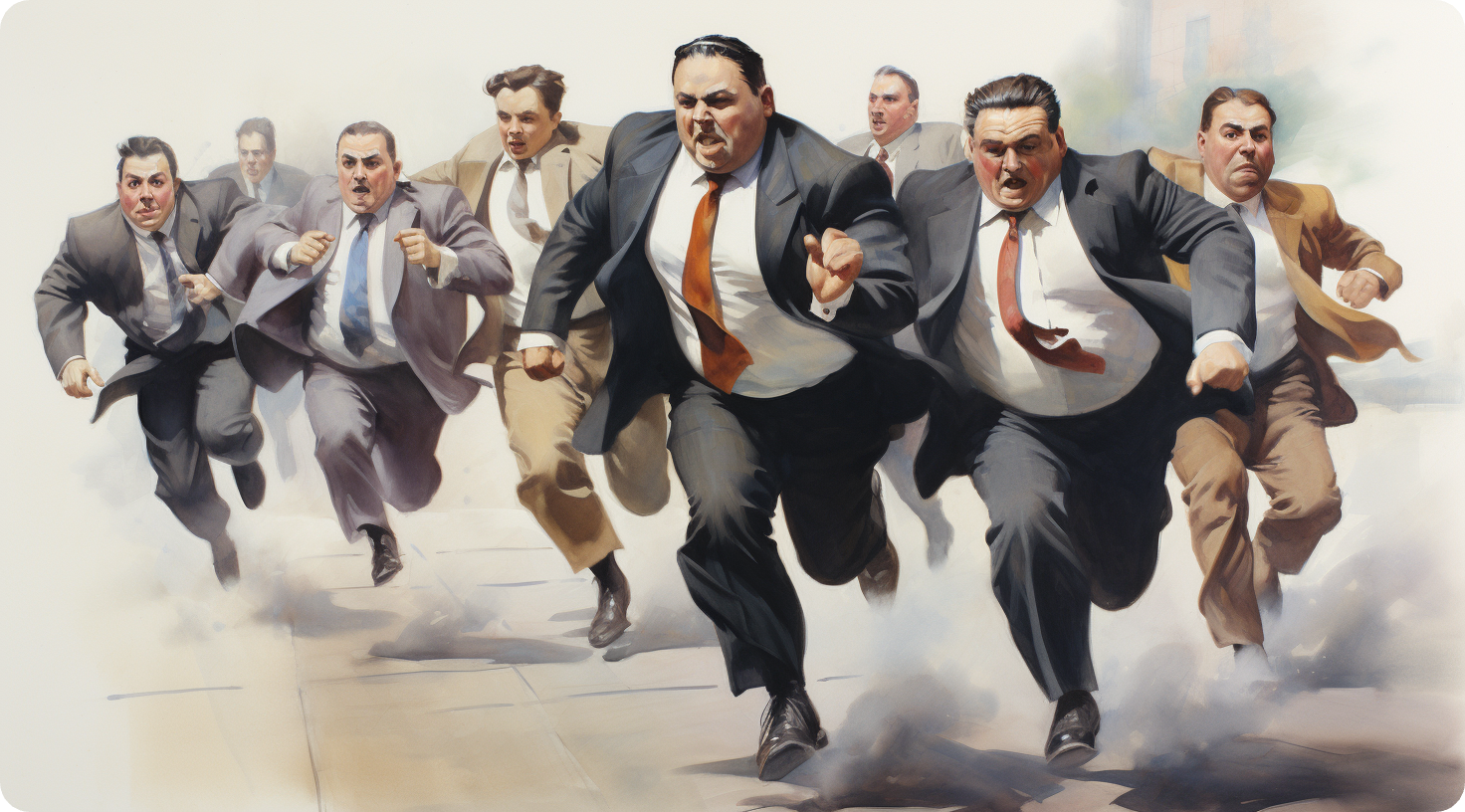 1️⃣ Fidelity files for spot ETH ETF.
On Friday, asset management giant Fidelity joined BlackRock in filing for a spot Ether ETF. The news comes just days after BlackRock's ETH ETF application went official and in the midst of crypto's ETF mania.
Like BlackRock, Fidelity already has an outstanding spot BTC ETF application waiting for an SEC decision. Fidelity believes that the approval of a Spot ETF would "represent a major win for the protection of U.S. investors in the crypto asset space," according to the filing.
If approved, the ETF could bring an influx of institutional investment into ETH, so all eyes are on the SEC for now. The Commission certainly hasn't been friendly toward magic internet money lately, but there seems to be growing optimism in the market over the chances of a "yes" here. We'll see!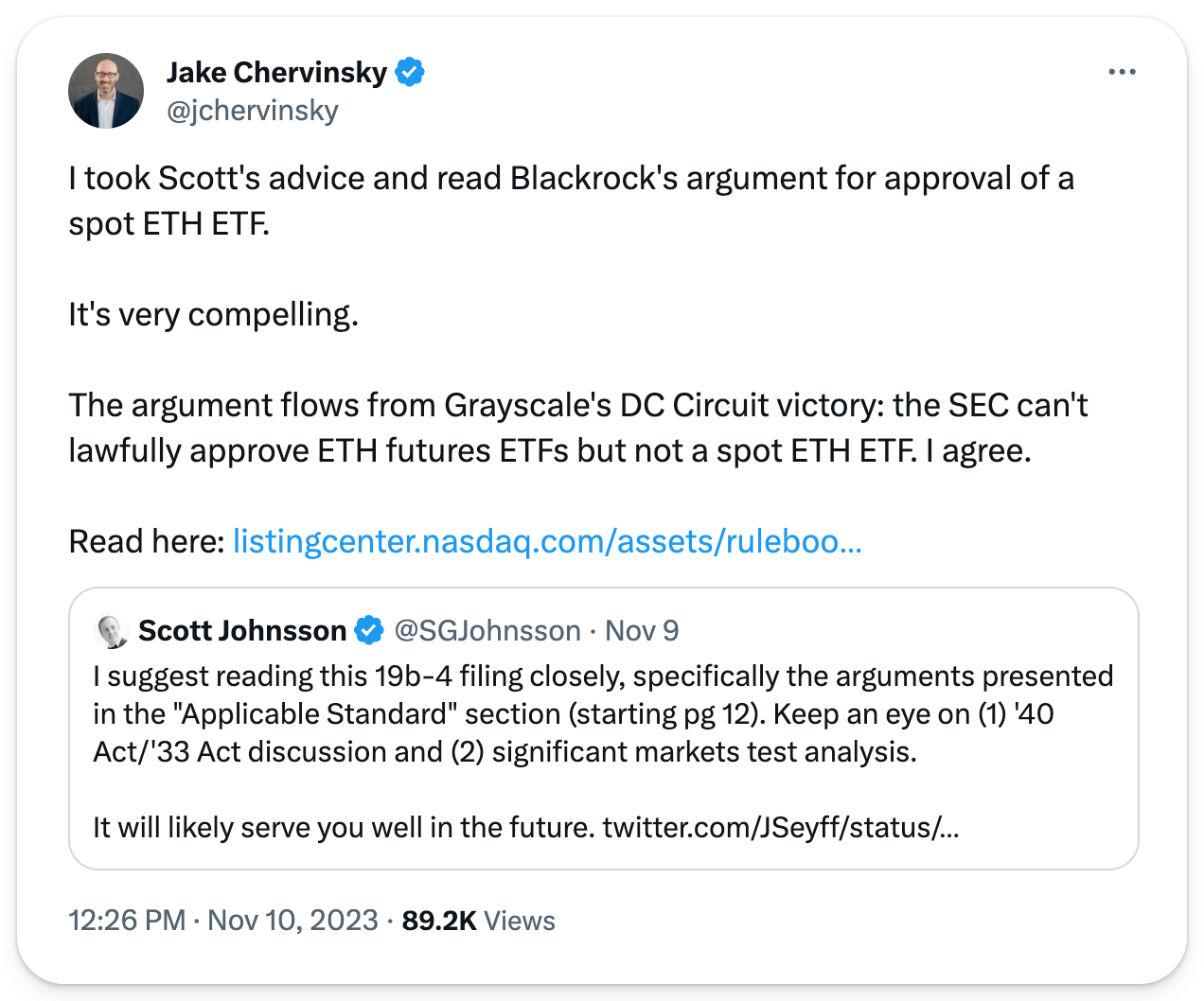 2️⃣ Worldcoin founder loses other job.
The tech world was shocked Friday afternoon when OpenAI CEO Sam Altman was fired by the company's board. Altman, who also co-founded Worldcoin, was fired over disagreements over the rush to commercialize tech like ChatGPT, according to early reporting, which the board considered at odds with safety concerns.
The value attributed to Worldcoin is tied closely to Altman's all-star stature in tech alongside more unsaid hopes that the success of OpenAI and Worldcoin would be intertwined. WLD dropped sharply after OpenAI's announcement but has since recovered.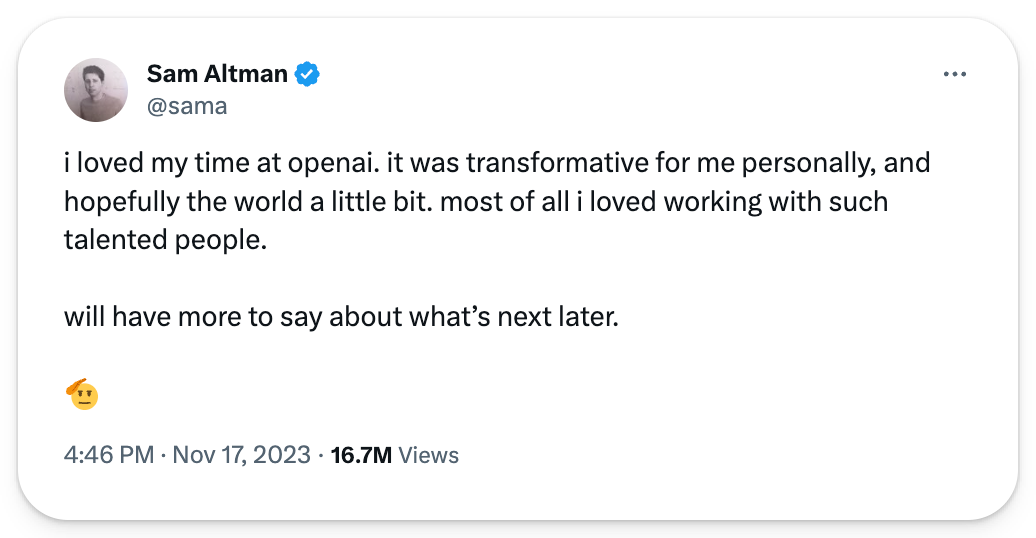 3️⃣ Vitalik revives Plasma interest.
Ethereum's Vitalik Buterin is reviving interest in Plasma, a blockchain scaling technology originally from 2017.
Plasma, operating as "child chains" of Ethereum, was previously sidelined due to high data storage costs and limited application scope, but in a new blog post, Buterin suggested zk-SNARKS and validity proofs can now overcome these issues.
Accordingly, Buterin argued Plasma was an underrated tool for reducing Ethereum transaction fees that should be explored further today. Some teams are already breaking more ground here, like Lattice, which just announced its Plasma-like Redstone chain for onchain games.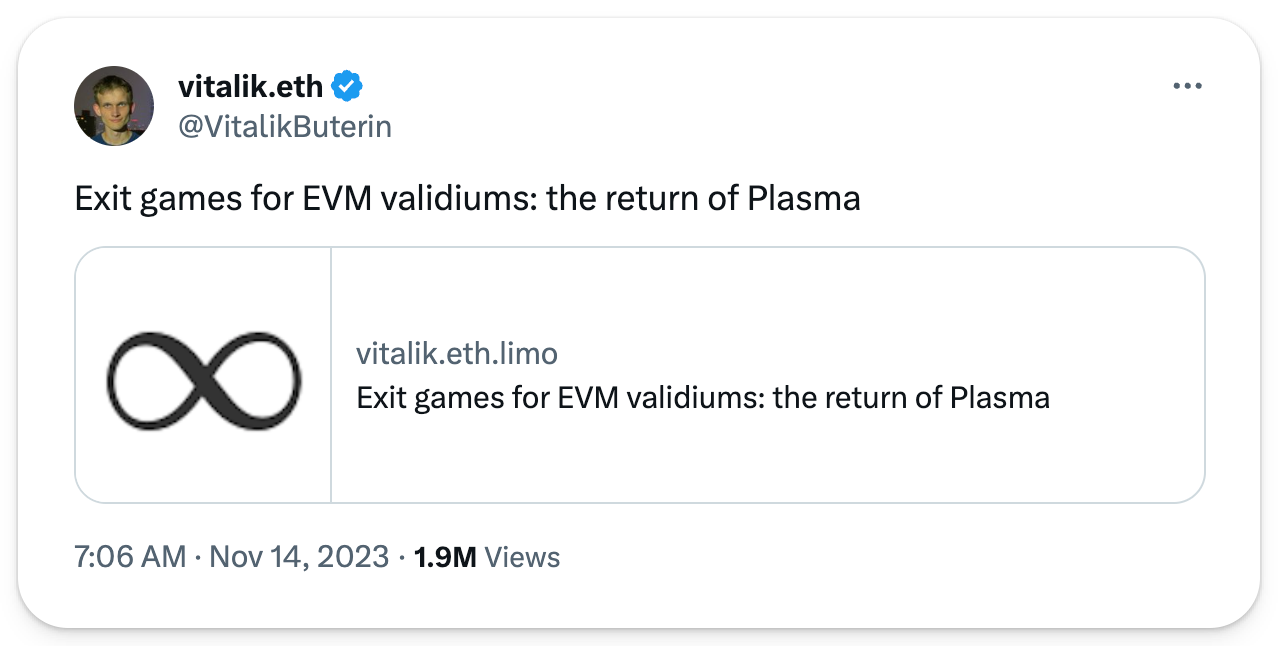 4️⃣ OKX taps Polygon for new L2.
OKX, one of the world's biggest centralized crypto exchanges, is entering the decentralized space with its new Layer-2 network, X1, which is being built on Polygon's Chain Development Kit (CDK).
This zero-knowledge Ethereum Virtual Machine (zkEVM), already rolled out on testnet, marks OKX's debut in developing its own blockchain environment and will also see OKX become a core contributor to Polygon to help enhance the Polygon CDK tech stack.
The move comes on the heels of reports that Kraken, another large crypto exchange, was also considering launching its own L2. The success of Coinbase's Base L2 so far this year clearly has peer platforms thinking, "Why not us, too?"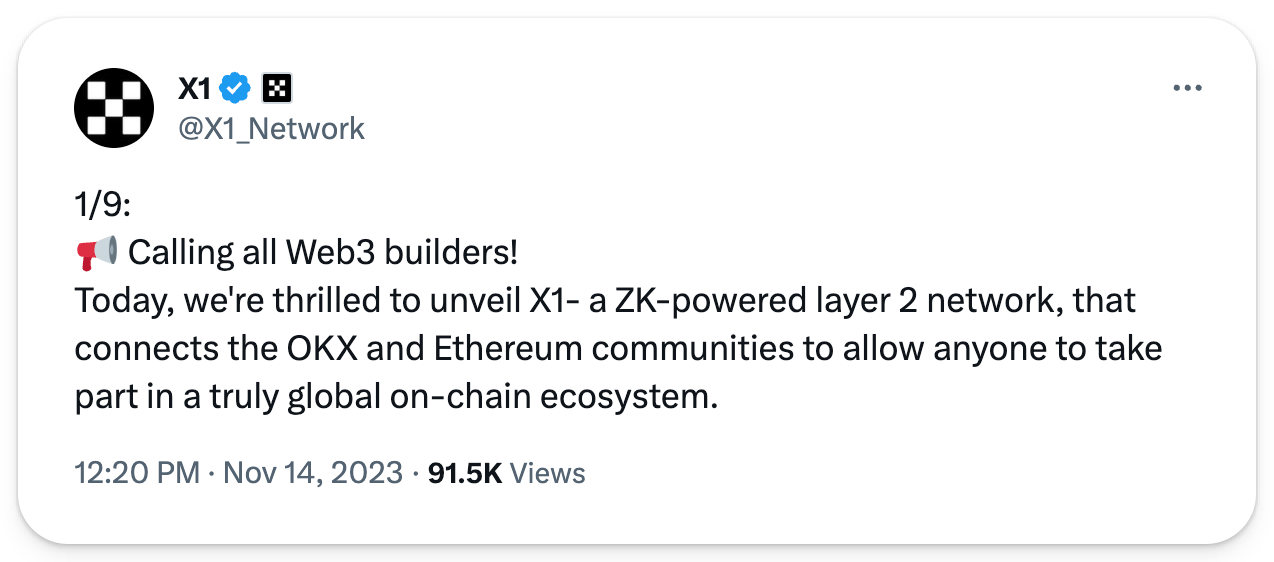 5️⃣ dYdX Chain trading goes live.
dYdX, a prominent decentralized derivatives platform, has officially launched the beta stage of its dYdX Chain, introducing live trading.
This follows a governance vote transitioning from the alpha to the beta stage, enabling active trading across more than 30 markets. The beta stage, marking a critical testing phase for active trading environments, includes features like perpetuals, 20x leverage, and the accrual of trading fees to validators and stakers.
The launch represents a huge step in the platform's evolution, as it's now officially transitioned from an L2 DEX to its own blockchain built with the Cosmos SDK.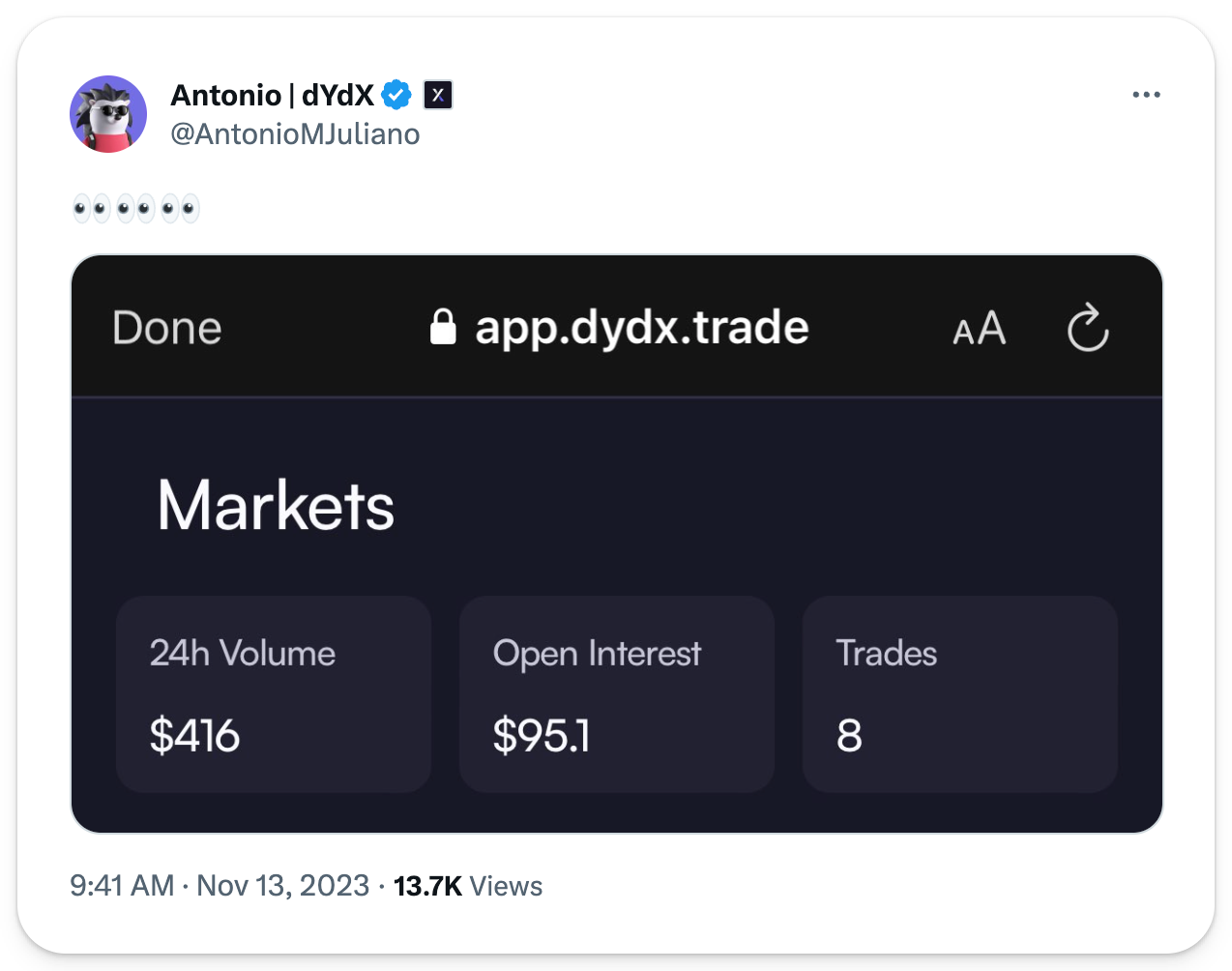 ---
FRIEND & SPONSOR: ASYMETRIX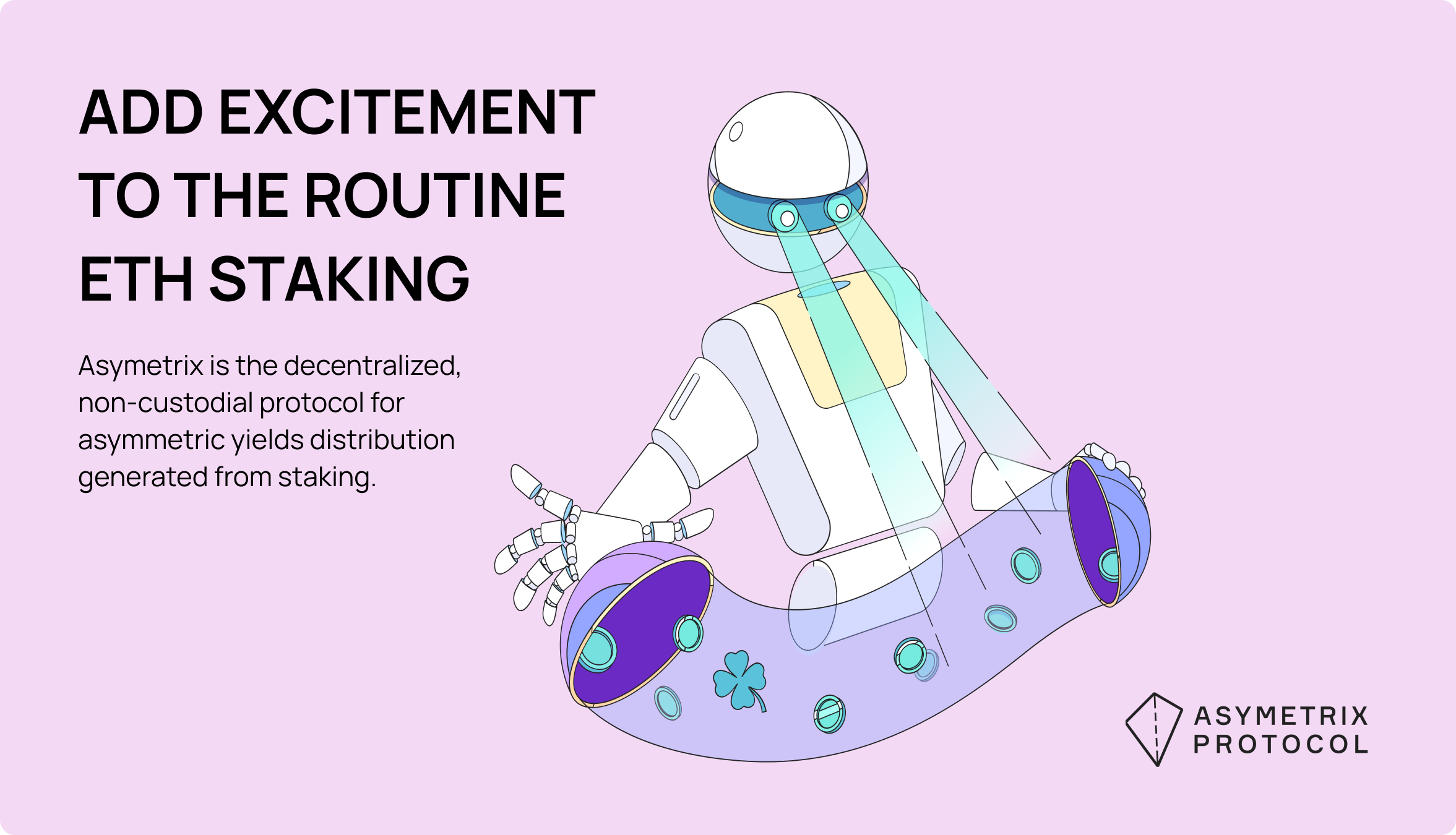 Explore Asymetrix V2 – A decentralized protocol that maximizes your stETH earnings through asymmetric yield distribution from staking. With V2, you can get up to a 4x BOOST in rewards of the protocol's initial token distribution, 4x BOOST odds in weekly draws, and the opportunity to join Mini-Pools.
EARLY ACCESS
Crypto and AI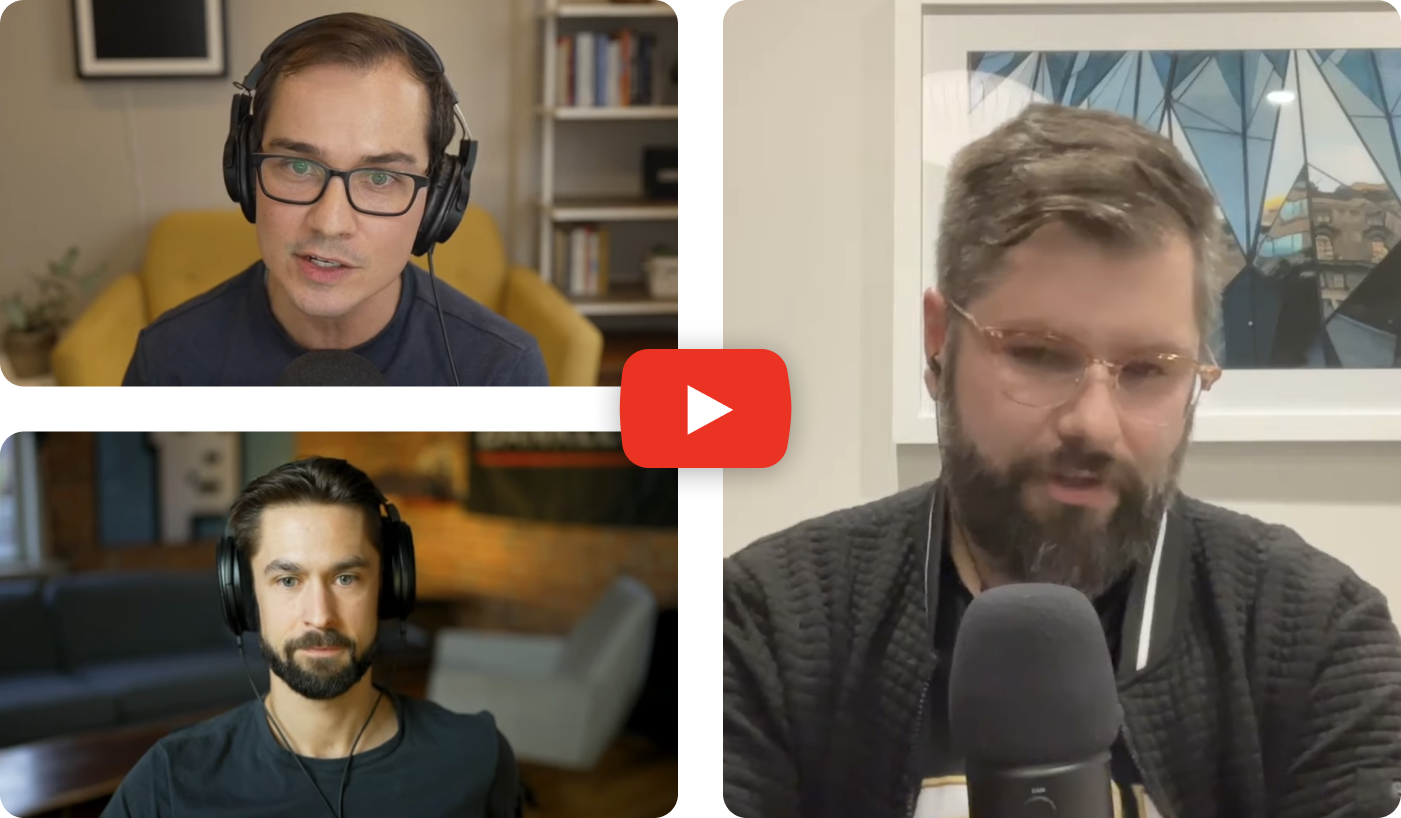 As the AI industry grapples with the balance of safety and commercialization, Ryan and David talk to economist Sam Hammond about how AI could eat the state.
Bankless Citizens get Early Access to our Monday podcast and an exclusive Debrief conversation unpacking the episode👇
GET CAUGHT UP
What We Published
📰 Articles: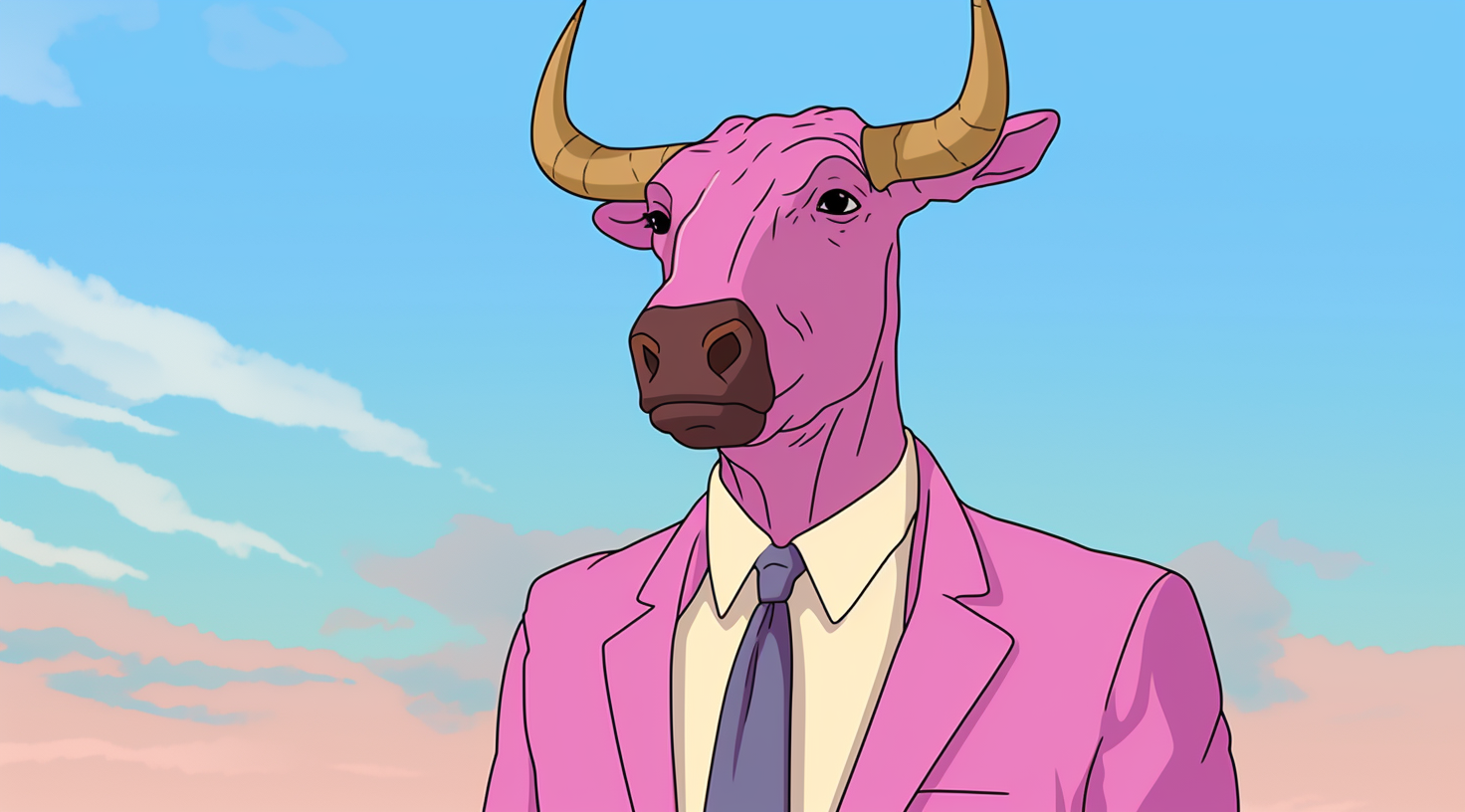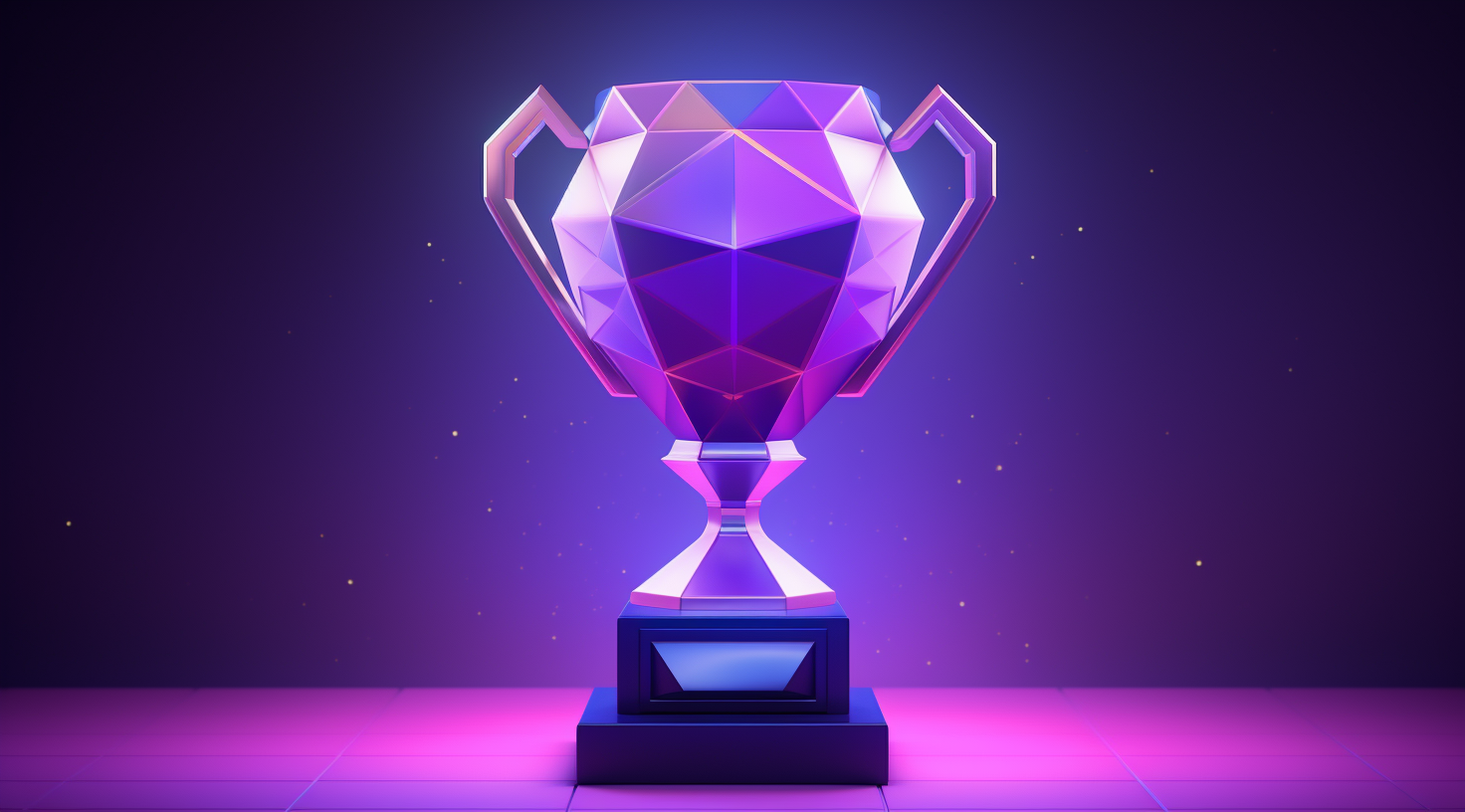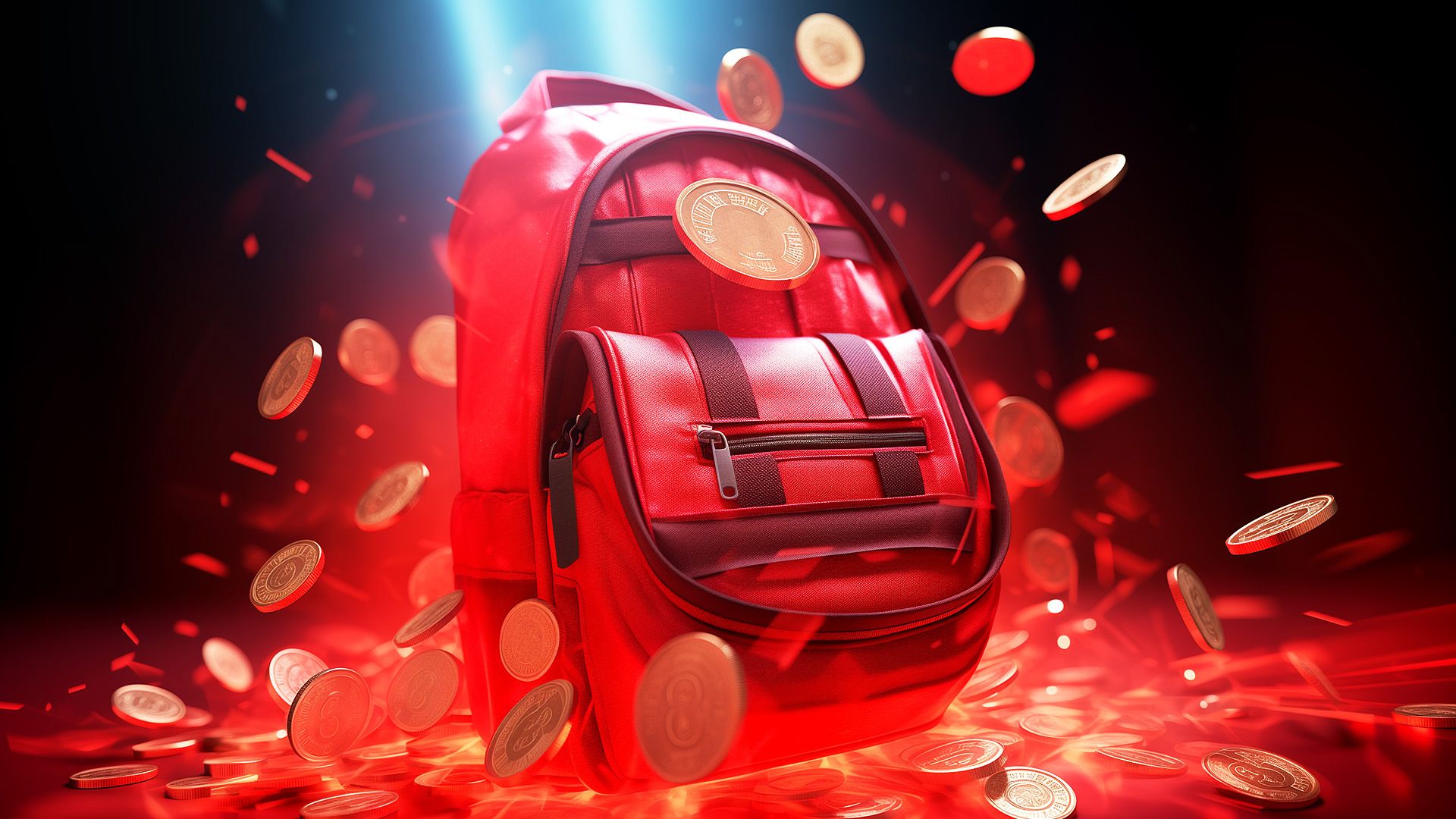 📺 Shows: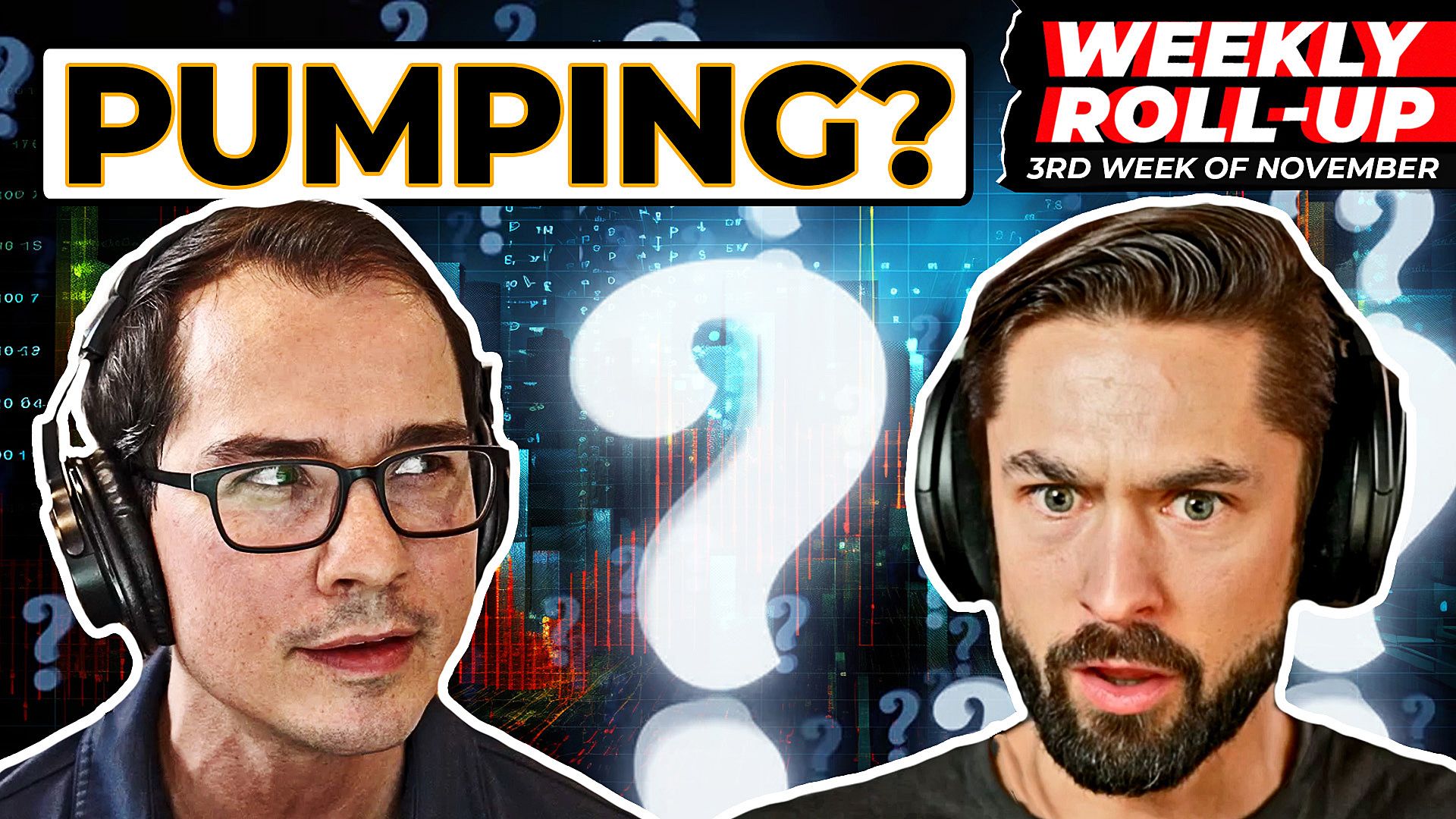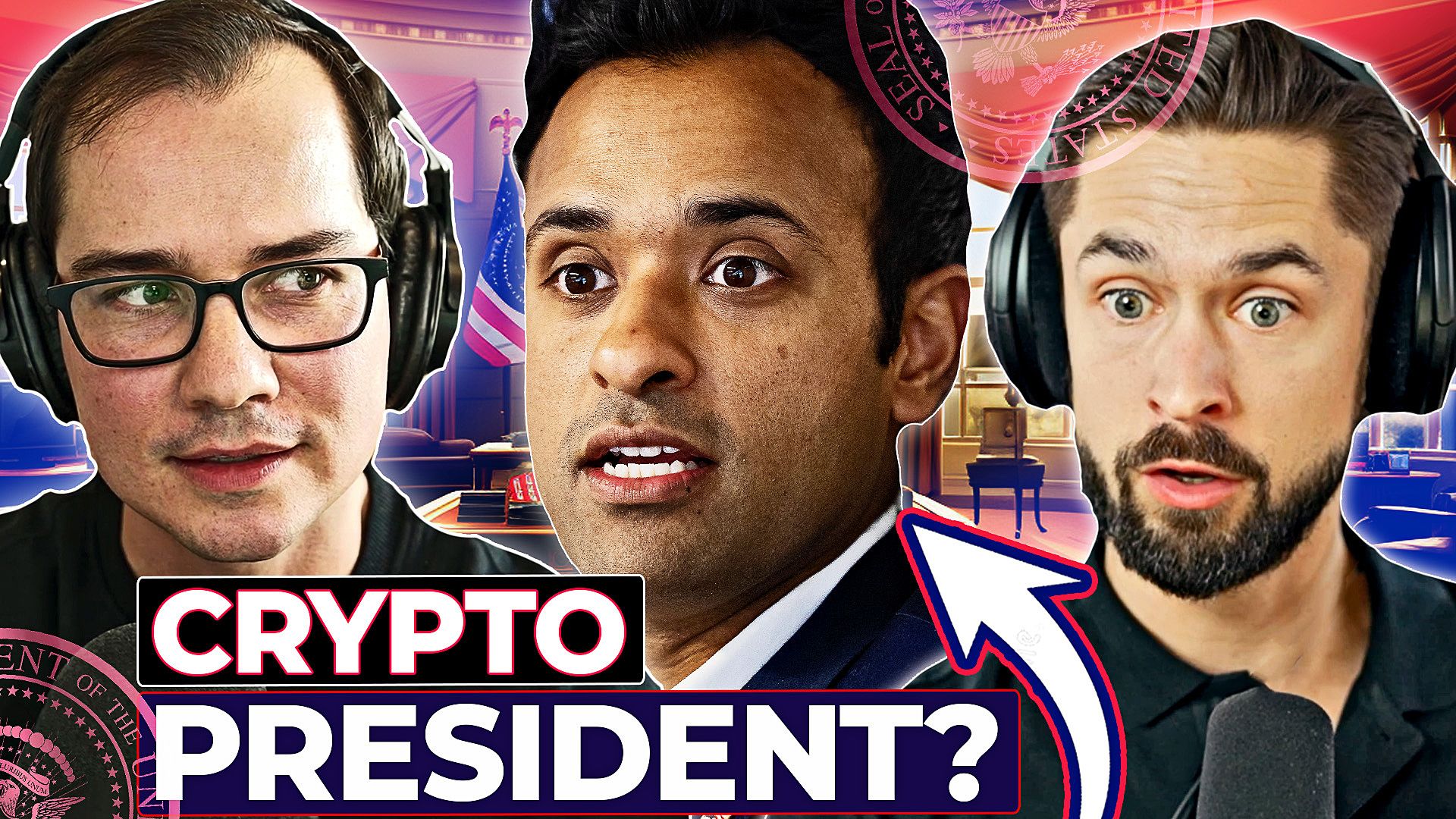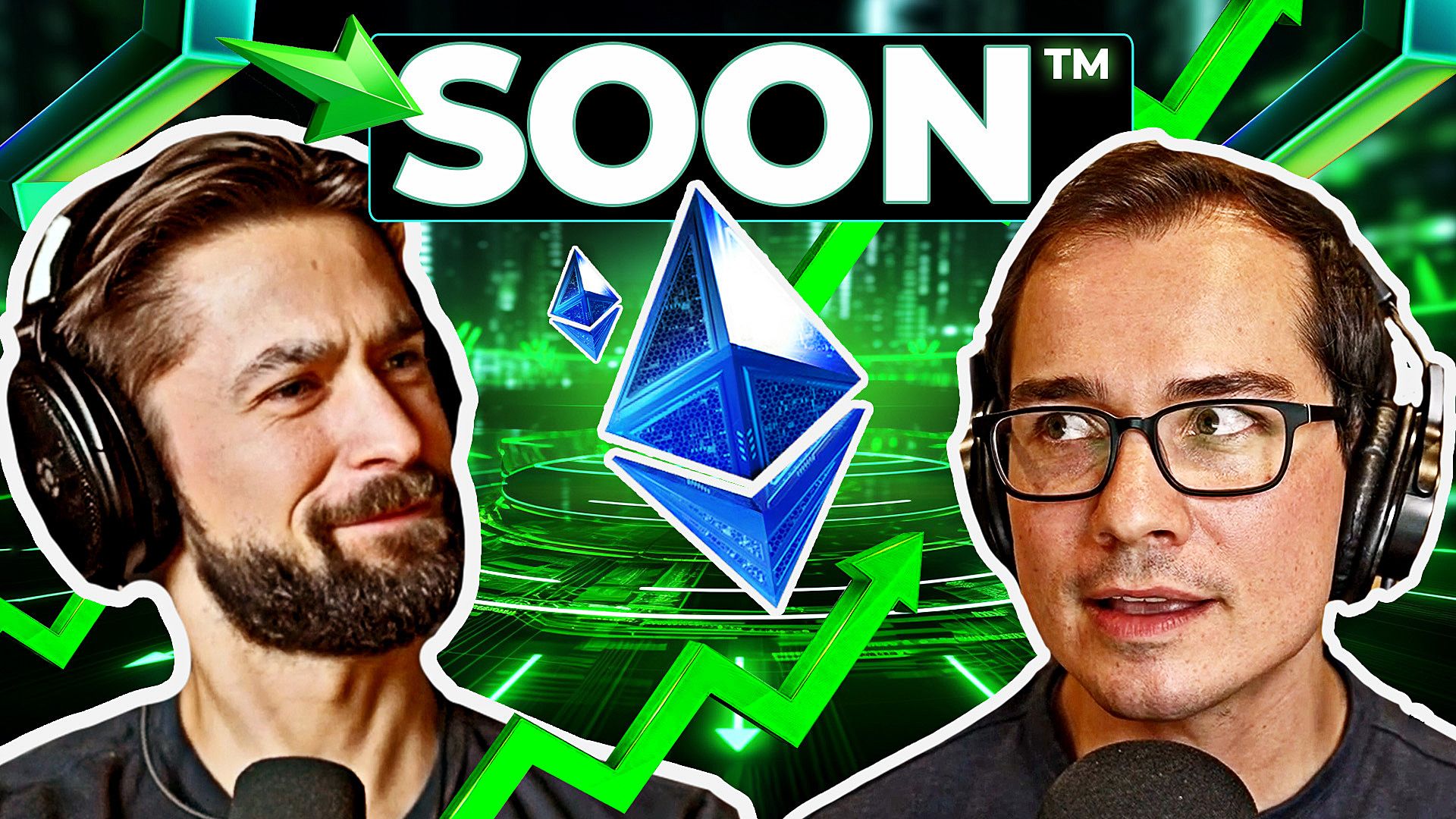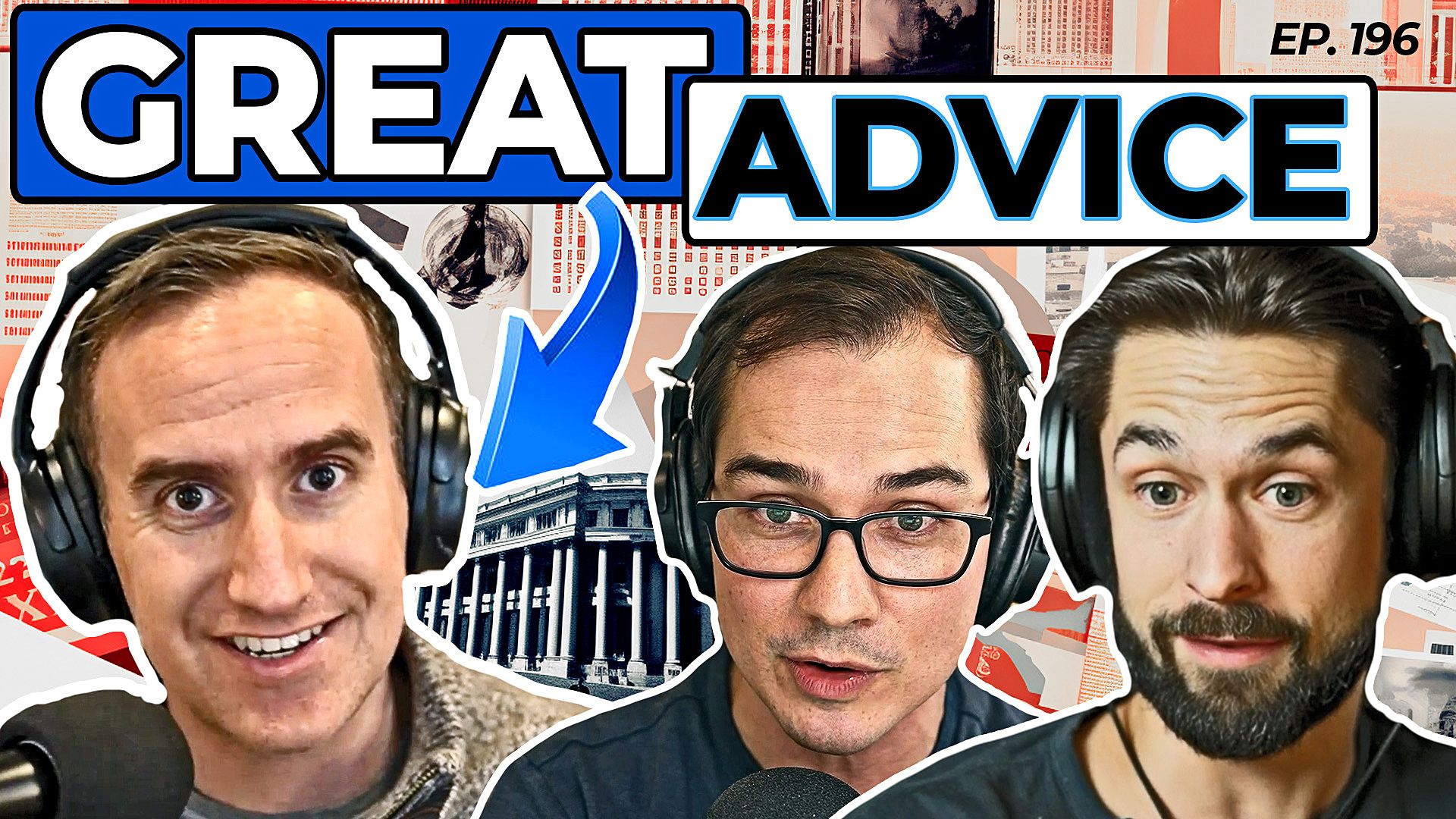 GO BANKLESS
Become a Citizen

You're on the free version. Unlock the benefits of Bankless Citizenship.
Thousands of crypto's sharpest investors trust Bankless to bring the alpha via exclusive articles, ad-free podcasts, and tools like our Claimables wallet tracker and Airdrop Hunter app.