Article
Bankless Review: Kwenta
We go hands on with the decentralized perpetuals trading platform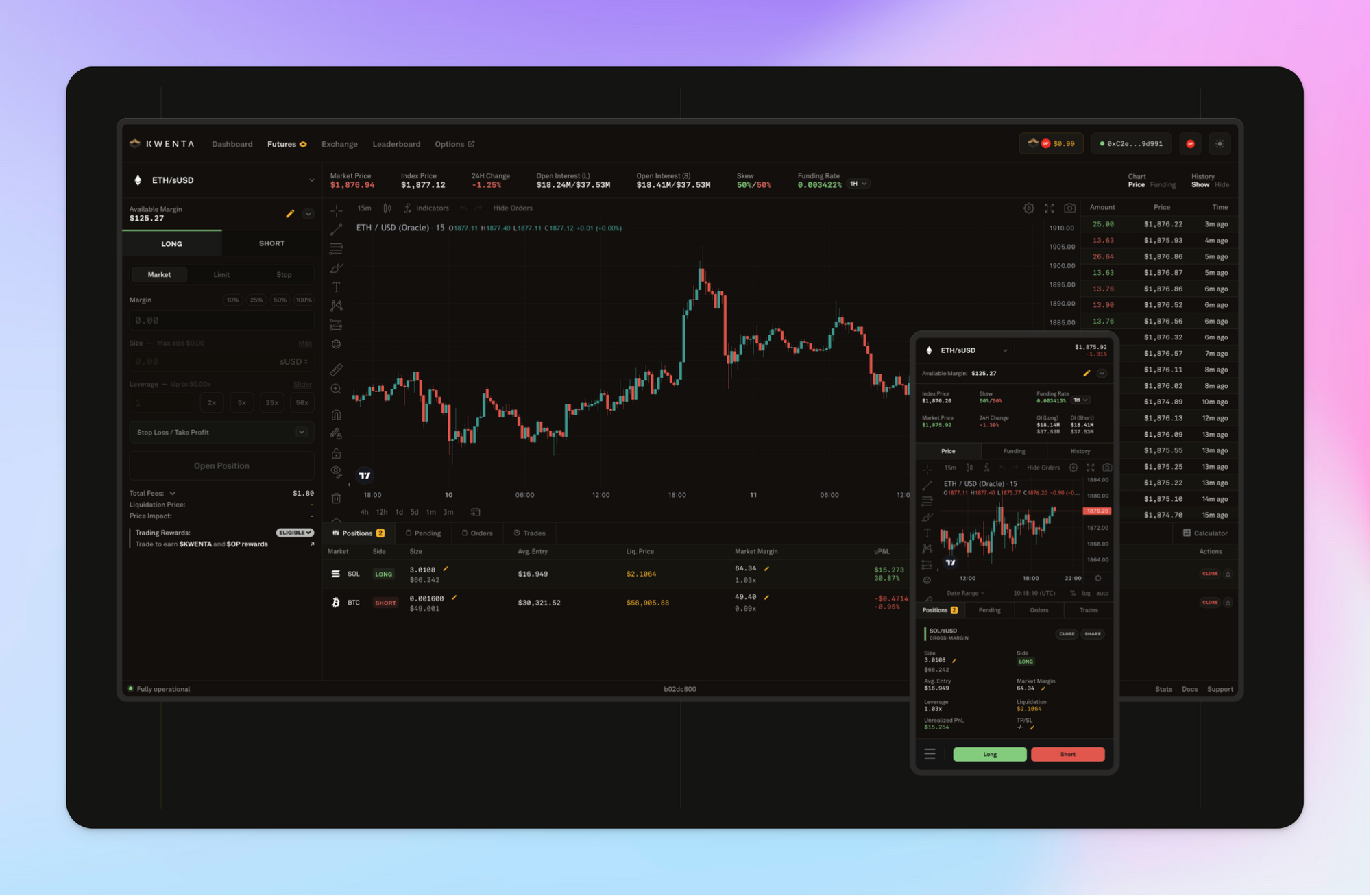 Friend & Sponsor
Kraken

- See What Crypto Can Be with Kraken
Want to capitalize on the frothy market conditions by utilizing leverage to increase your potential returns?
Are you looking to trade a variety of assets without exposing yourself to CEX solvency risk or turning over your KYC documents to a third party with questionable data security practices?
Then Kwenta may be the non-custodial trading solution for you!
This decentralized perpetuals trading platform on Optimism was built by the Synthetix team to serve as the frontend for their synthetic asset issuance protocol. Kwenta's "Smart Margin" engine allows traders to use cross margin, allowing excess margin from one trade to satisfy the margin requirement of another and helping to reduce the risk of liquidation.
While there are many decentralized perpetual platforms that offer traders an alternative to unsafe CEX, today, we're digging into Kwenta to unveil the platform's pros and cons and provide you with our take on the trading experience. 👇👇👇
---
🤔 What We Think:
Citizen only
Upgrade to continue reading
Support the Bankless Movement
Premium Feed: Ad Free & Bonus Content
Daily Market Analysis & Research
Airdrop Hunter: Guided, Vetted Projects
Claimables: Find & Claim Airdrops + more
Private Discord w/ David & Ryan
Explore all the benefits