Article
Bankless Apparel Season 0...launch! 🚀
Season 0 is starting off with a BANG and goes live in 1 hour!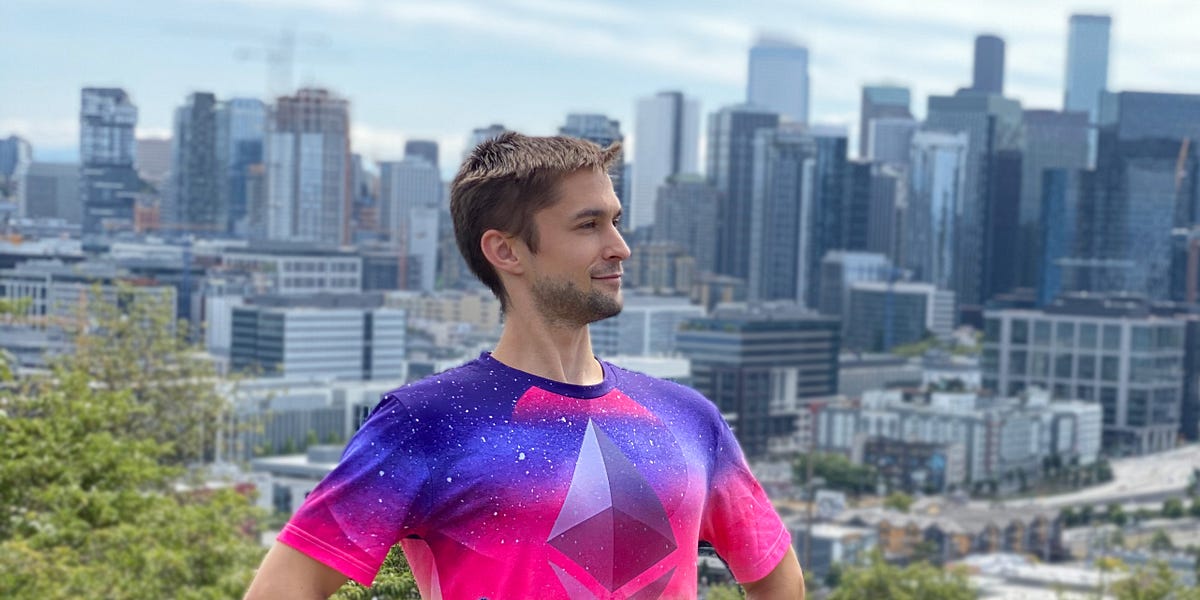 Friend & Sponsor
Across

- Across.to is the bridge you deserve
Level up your open finance game five times a week. Subscribe to the Bankless program below.
---
Last updated: Feb 28th, 2021 with Uniswap Exchange info.

---
Dear Bankless Nation,
Bankless Apparel is here.
Season 0 goes live when this post is 1 hour old.
We've created a way for you to wear Ethereum. This is gonna be fun.

- David

p.s. if ultra legendary scarce swag isn't your thing—don't worry we'll be launching a regular Bankless merch shop soon—stay tuned. 🏴
---
Bankless Apparel Campaign, Season 0 🚀
We are kicking off the first Season of Bankless Apparel from a design that I frequently use in my articles.
I often speak of Ethereum as a physical landscape; a 3-D place where the DeFi structure lives and grows.
Season 0 offers this metaphor in a glorious, all over print tee-shirt!
"ETHSCAPE" Season 0 shirt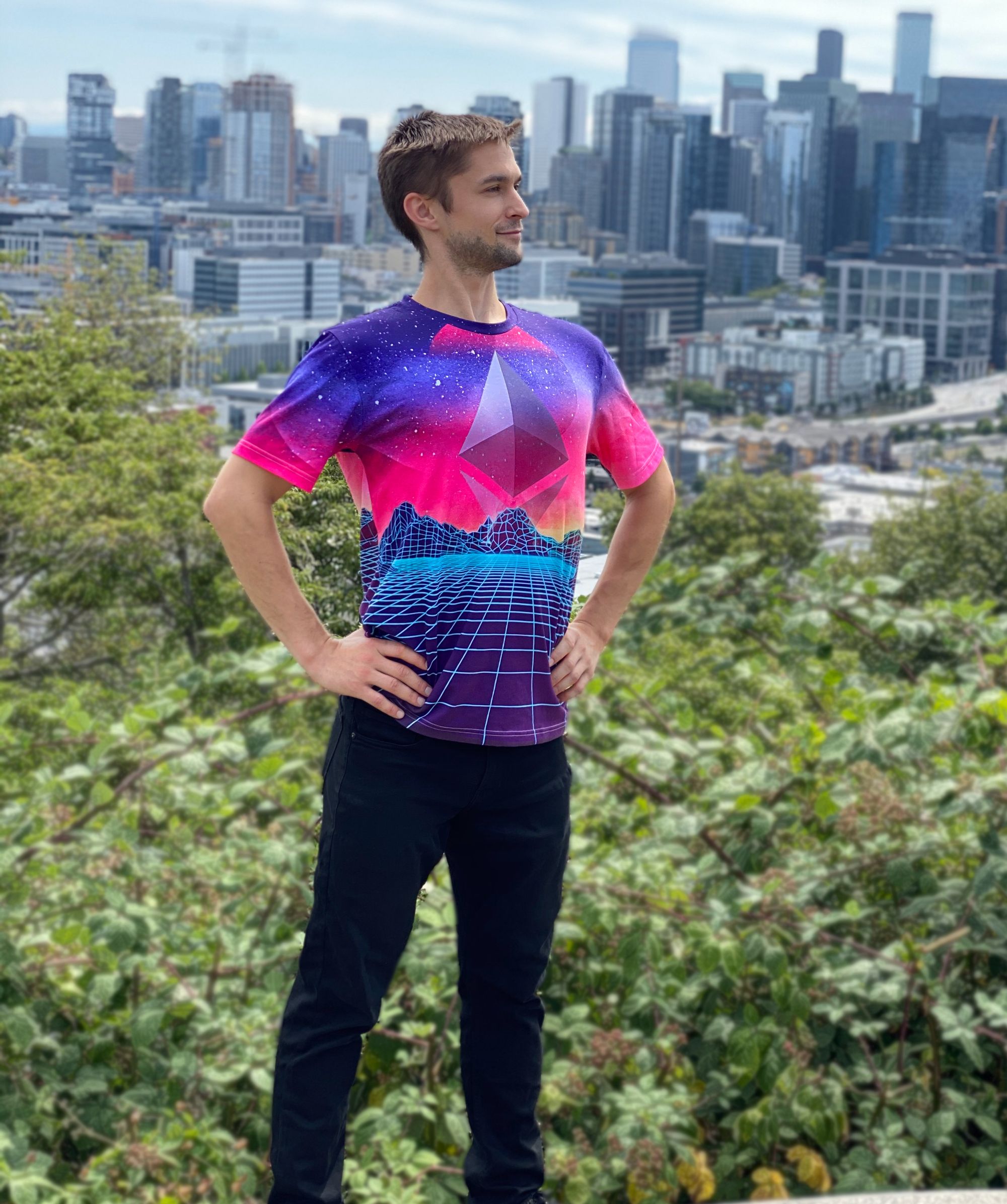 Each ETHSCAPE shirt is sold as a scarce redeemable token called a "BAP". The ETHSCAPE shirt is a BAP0 token.
---
SOTN to see Ryan & David Explain $BAPs
We just released episode 8 of SOTN—all about the magic YFI token….
📺 Watch State of the Nation #8: PUMPED - w/ $BAPS
$BAPs! (ETHERSCAPE SHIRTS, ETH2 COMING, BULL MARKET MENTALITY)
---
BAP0 Sale
There will be Fourty-Eight (48) BAP0 (updated token contract) of 50 BAP0s available on Balancer. This makes makes Ethscape a Legendary class apparel item.
No more than 50 will ever exist.
BAP0 Stats:
Total Supply: 50 BAP0s (see updated token contract)
Pre-issuance: 2 BAP0s (David + Ryans BAP0)
Liquidity Market: Previous: Balancer Smart Pool. CURRENT: Uniswap
Supplied: 4000 DAI / 34 BAP0 (16 purchased in initial Uniswap market, before migration to Balancer)
Tier: Legendary
Balancer Etherscan: BAP0-Balancer
Uniswap Etherscan: BAP0 Uniswap
Sale Period
Start Weights
DAI - 10%
BAP0 - 90%
End Weights
DAI - 90%
BAP0 - 10%
Change Weight Period
October 24th - November 25th
Once the Change Weight Period is over, on Monday, November 30th, all remaining liquidity will be migrated BACK to Uniswap, and the price will be set at the price that the Balancer sale ends at.
This migration occurred on November 30th. BAP0 price ended @ $350.

5.2 BAP0s were supplied to Uniswap with 3.07 ETH as liquidity.

Uniswap link: https://app.uniswap.org/#/swap?outputCurrency=0x705C71b262C511B66bAA4791cC2BE61B971bD784
---
IMPORTANT NOTE:
We have migrated the BAP0 token for compatibility with the Balancer Pool. Please ensure you are purchasing the official BAP0 token found at this address.
As of publishing on October 28th there are 34 remaining tokens on Balancer!
---
How to Buy
After liquidity has been provided you can buy BAP0s on Uniswap. You'll need to add the BAP0 contract address to access it in the normal Balancer front end.
The Redemption
1 BAP0 is redeemable for 1 Ethscape shirt
In order to redeem 1 shirt, you must purchase a BAP0 from Balancer or Uniswap, and BURN it. You can burn the BAP0 by sending it to the genesis address of Ethereum:
0x0000000000000000000000000000000000000000
Some wallets do not let you send it to the genesis address. Replacing the last 0 with a 1 also works:
0x0000000000000000000000000000000000000001
Sending to the Parity Multisig address also works 😈
Email this transaction to [email protected], along with your shipping address and shirt size and we will coordinate the delivery of your Season 0 shirt! We'll ask for additional confirmation transaction in response to this email.
Stacking BAPs
If you want to be one of the 50 people with the Genesis Season BAP….
---
Not financial or tax advice. This newsletter is strictly educational and is not investment advice or a solicitation to buy or sell any assets or to make any financial decisions. This newsletter is not tax advice. Talk to your accountant. Do your own research.
---
Disclosure. From time-to-time I may add links in this newsletter to products I use. I may receive commission if you make a purchase through one of these links. I'll always disclose when this is the case.